LA Pride returns to its roots; Parade map, festival & talent lineup
The parade which returns to Hollywood Boulevard June 12, where it began five decades ago, will be a bit more star-studded than the last time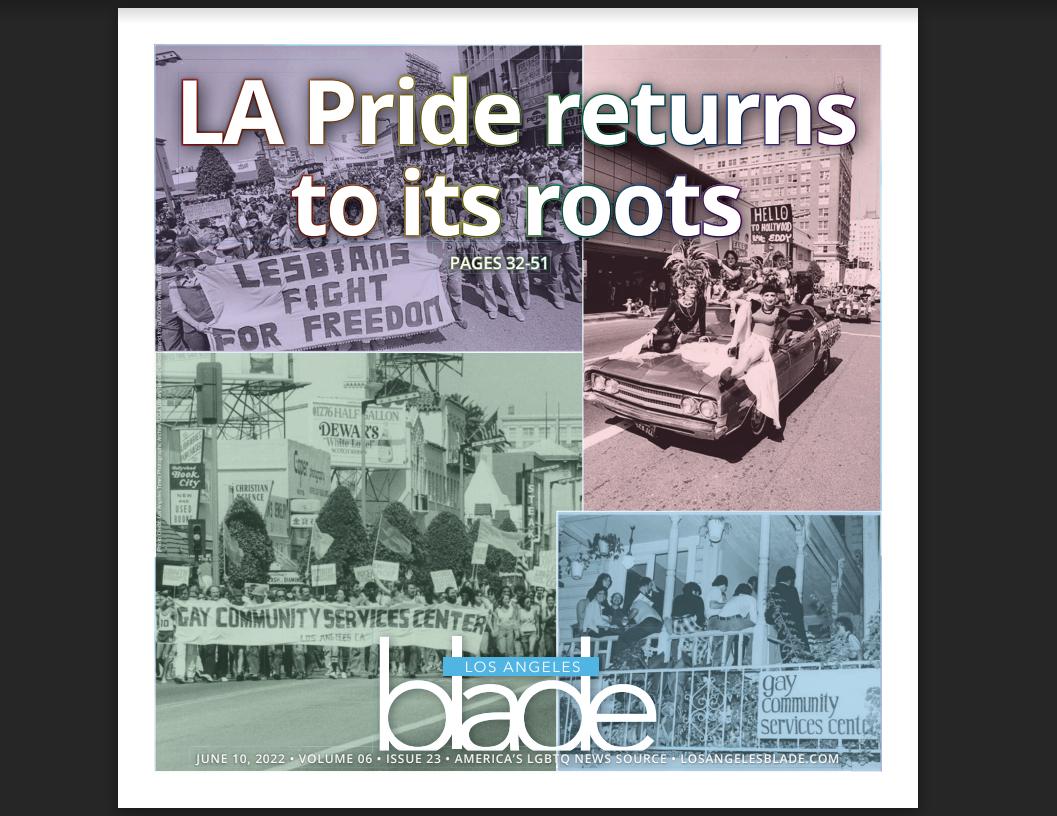 LOS ANGELES – Paula Abdul, iconic recording artist with six number one hit singles, former host of American Idol, longtime LGBTQ+ ally, and one of the most influential choreographers in music video history, will be honored by Christopher Street West Association Inc (CSW), with the newly created Icon Grand Marshal title.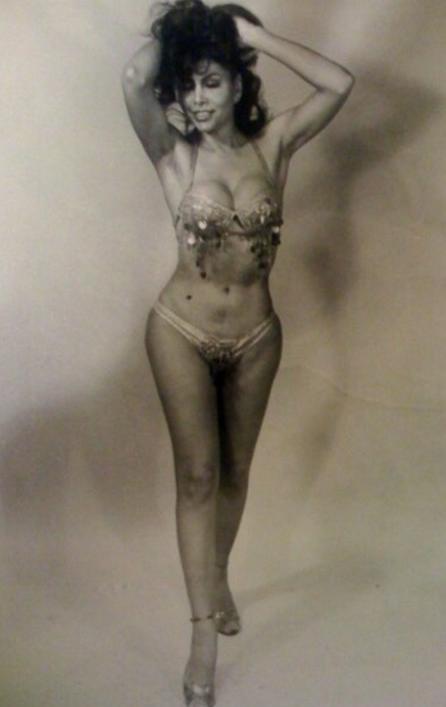 Sir Lady Java, a trailblazing nightclub personality in the 1960s was targeted by LAPD for violating "Rule Number 9," a ban on "impersonation by means of costume or dress a person of the opposite sex," will be celebrated as Community Grand Marshal. She will be accompanied by Hailie Sahar, a former cast member of Pose, who will portray Java in an upcoming feature film about her colorful life, in a vintage convertible to experience the full parade route.
"It was very important to LA Pride that we lift history and legacy as a part of the parade this year, so this is a new and exciting moment," says Gerald Garth, CSW's Vice President of Community Programs and Initiatives.
Out actor Mark Indelicato, remembered for his portrayal of a gay teen on the hit comedy Ugly Betty and who is currently appearing as a gay assistant on the HBO series Hacks, will be honored as this year's Celebrity Grand Marshal.
The parade is presented by LA Pride title sponsor TikTok. It will begin in Hollywood Sunday, June 12 at 10:30 a.m. on Hollywood Blvd and Cahuenga Blvd heading west, then south onto N. Highland, then turn east on Sunset Blvd, ending at Sunset Blvd and Ivar.
L.A. Pride has announced that people who were interested in its former June 10 Community Day can now enjoy Pride Village, a community-led, free street fair at Hollywood Blvd. between Cahuenga and Vine St. in Hollywood. Hours of operation are 10 a.m. to 10 p.m. on Parade Sunday, so people can enjoy Pride Village before, during, and after the LA Pride Parade with music, art, booths, food and drink, and the famed Ferris wheel.
For more information, go to lapride.org.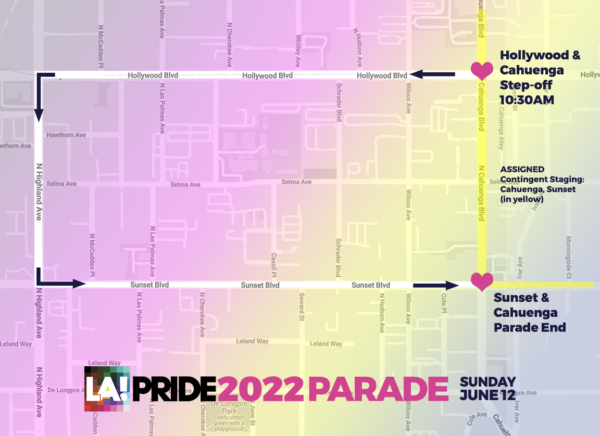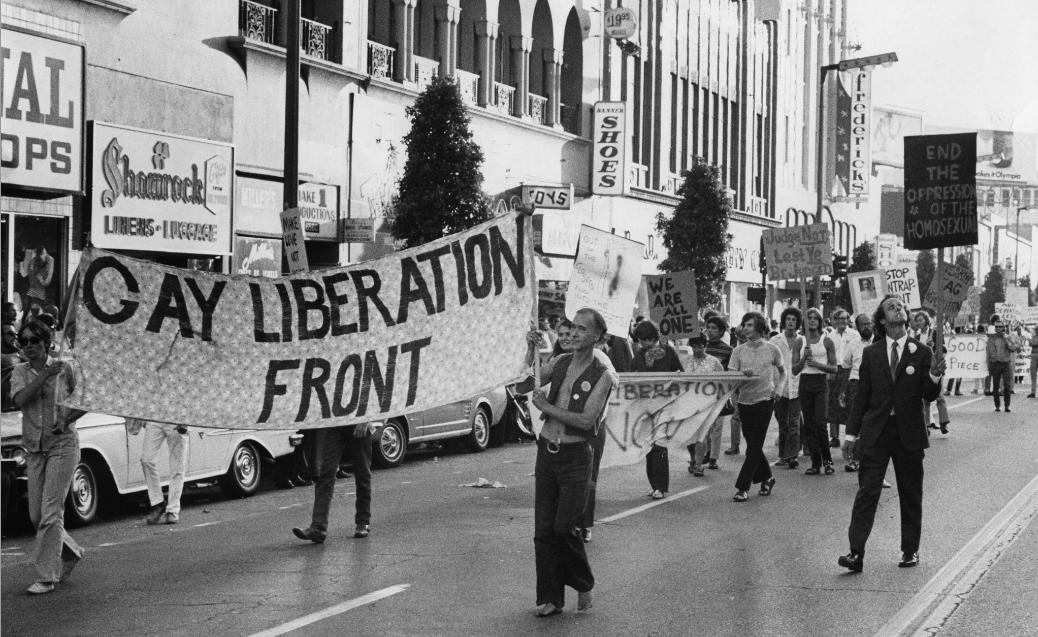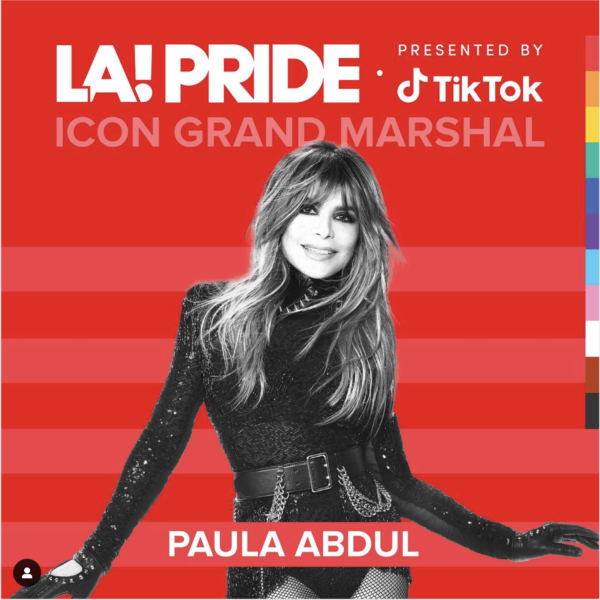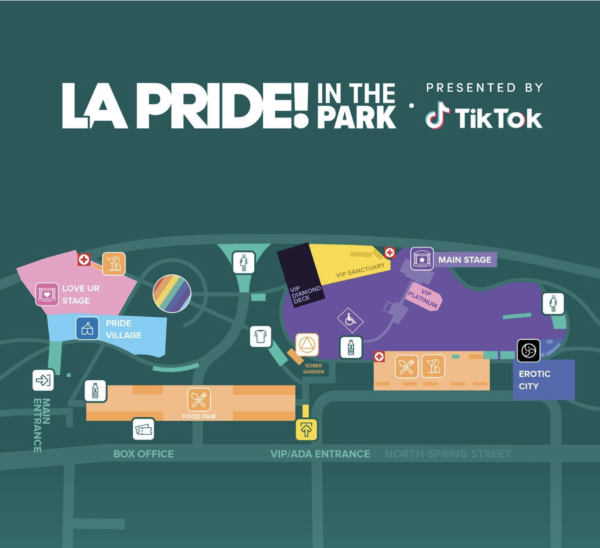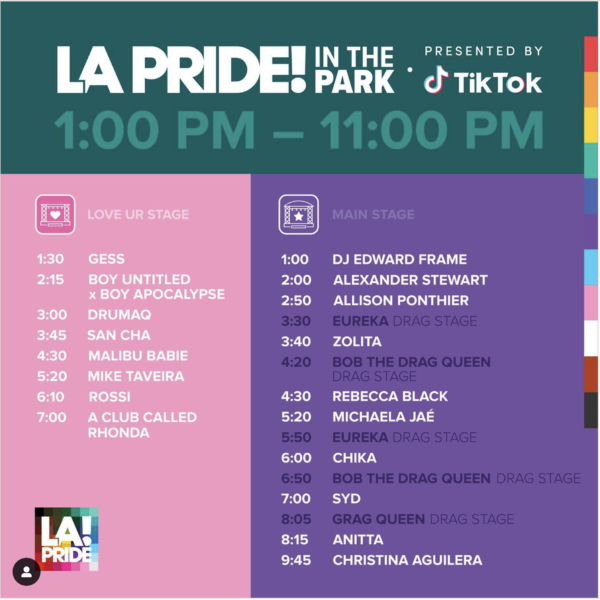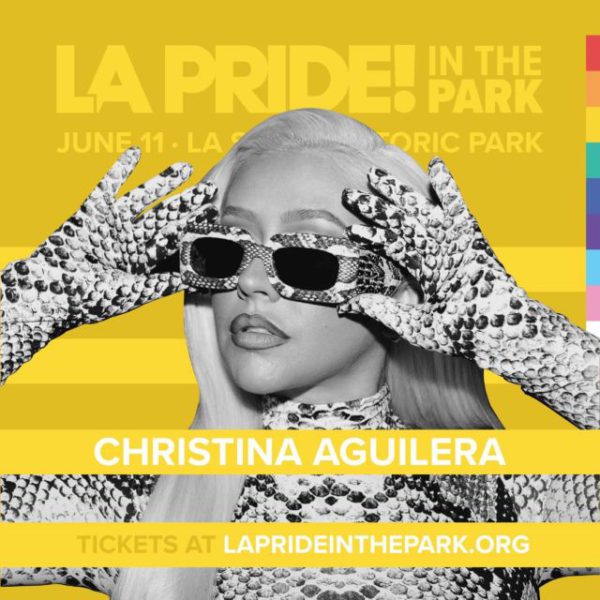 THE ultimate pop diva Christina Aguilera is set to grab more than headlines as the big name on stage during the June 11, 2022 LA Pride Concert at LA Historic Park. She's as well known for grabbing LGBT hearts and souls as she is for her big voice, over-the-top wardrobe and pop hits like "Genie in a Bottle" and "Fighter." But the superstar is set to prove her status as a gay icon all over again. She is beloved by our community for advocating for LGBTQ equality and representation over the course of her career. Christina has called her LGBTQ fans her fighters, heroes and the reason she loves what she does. "The LGBTQ community has never had it easy," she wrote in Billboard. "The struggles each one of you faces daily on an individual level and on a broader political and cultural level are unimaginable, yet you keep fighting, you keep moving forward trailblazing and beating all odds with love always in your hearts."In 2002, Christina delivered a special single called "Beautiful" to the LGBTQ community, earning a GLAAD Media Award. She stands up for us and "anyone who's been discriminated against or unaccepted, unappreciated or disrespected just because of who [they] are." She's gonna deliver.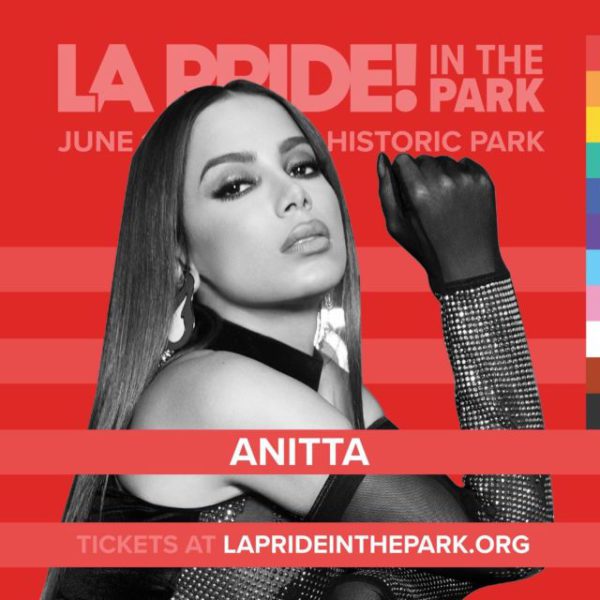 Since breaking through in Brazil six years ago, Anitta has become the leading artist of a new generation of Latin American music. As the biggest ever global female popstar to come from Brazil, she has amassed 55 million Instagram followers and over 15 million YouTube subscribers garnering more than 5.6 billion views. Anitta has been named among the world's 15th most influential musicians on social media by Billboard. In July 2013, she released her self-titled first album, Anitta, which consisted of 14 new tracks, most of which were written by her. Anitta's second album, Ritmo Perfeito, was released in July 2014, followed by her third album, Bang, in 2016. The album contained 15 original tracks and the music video for the album's title song, "Bang," has garnered over 412 million views since its release. Her latest album, Kisses, was released in April 2019 and marks Anitta's first trilingual album with songs in Spanish, Portuguese, and English. Kisses was nominated for "Best Urban Album" at the 2019 Latin GRAMMY® Awards. This year she also won "Best Female Artist" at the Latin AMAs. Most recently, Anitta released her new single, "Faking Love" featuring Saweetie.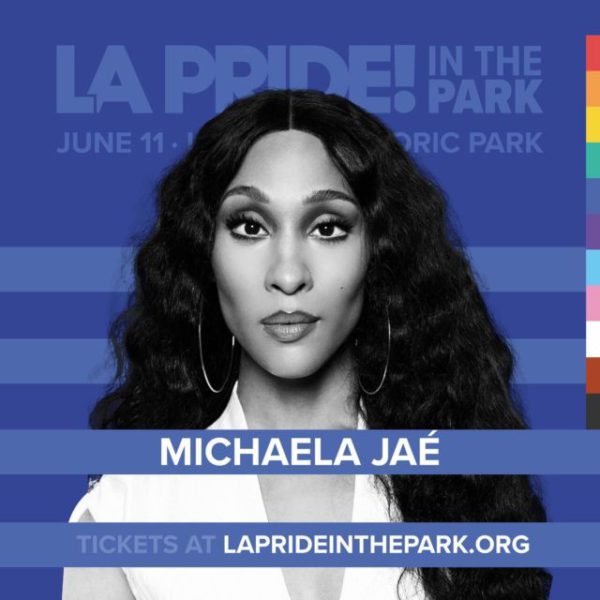 A Golden Globe®-winning and Emmy®-nominated actress, singer, and activist, Rodriguez will next star in Apple TV+'s new workplace comedy LOOT opposite Maya Rudolph premiering this June. In 2021, Rodriguez became the first transgender woman to earn an Emmy® nomination for Outstanding Lead Actress in a Drama Series for her performance as "Blanca Evangelista" in FX's critically acclaimed series POSE. Earlier this year, Rodriguez won the Golden Globe® Award for Best Actress in a TV Drama Series, making her the first transgender actor to win a Golden Globe® award. Most recently, Rodriguez appeared in Lin-Manuel Miranda's feature film TICK, TICK… BOOM!. She will also appear in 'GIRLS CAN'T SHOOT (AND OTHER LIES)' alongside Beanie Feldstein, Jameela Jamil and Kat Dennings. In June 2021 she released her debut single, "Something to Say" via Access Records.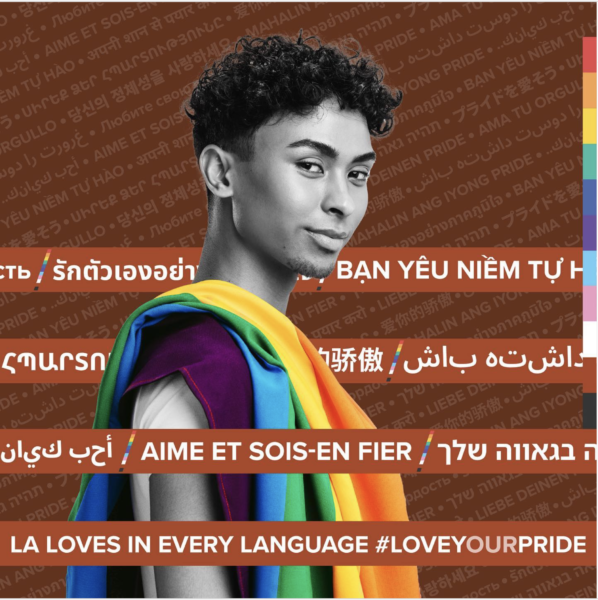 Rossi
When it comes to Rossi, all you have to do is press play. Rossi transcends social norms and compels the masses to join his party. With a sound that is uniquely his own, there is no denying that underneath the glam and glitter the music speaks for itself. 
Rossi's debut single "7 Minutes" is a glossy and catchy tune that will have you wanting to spin the bottle, and the song, again and again. He is here to bring the fun of dance music back, with a cheeky, queer, and nostalgic approach. 
SAN CHA
SAN CHA is a singer-songwriter, based in Los Angeles, increasingly known for her visceral and explosive live performances. Her name, derived from the Spanish word sancha, which translates to 'mistress', is a mischievous reference to the title of 'San', given to male saints in the Catholic tradition. Fans of cumbia and punk, bolero and electro, flock to see San Cha's emotional renditions of traditional Mexican rancheras and original songs that queer conventions of identity, power and love. Her striking stage presence is accompanied by the one-of-a-kind garments she adorns, aesthetic reflections of the years spent performing in drag and club scenes in the Bay. San Cha was the headlining act at the kickoff of the 2019 Red Bull Music Festival, with recent performances at the Getty Museum, TBA Fest, Levitt Pavillion, HOCO Fest, Sonido Clash Music Festival and Santa Monica Pier. Her latest album, La Luz De La Esperanza, is written in the form of a surrealist telenovela and sounds like what
Pitchfork described it as 'modernized ranchera with a rock edge and goth sensibility'. Effortlessly mixing Spanish and English, La Luz De La Esperanza calls for a bold confrontation of tradition while respectfully honoring it.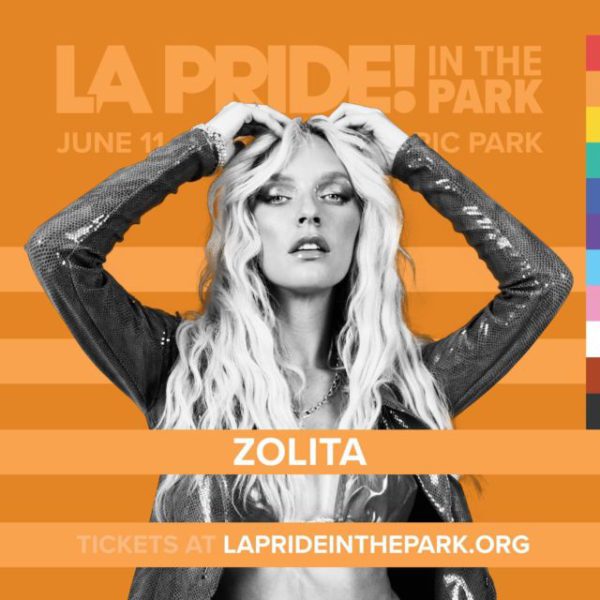 For emerging alt-pop icon Zolita, every song begins as an elaborate movie in her mind, irresistibly rooted in both riveting drama and viscerally real feeling. A truly multidimensional artist, the L.A.-based singer/songwriter/filmmaker matches her fiercely honest musical output with self-directed videos, each revealing the singular aesthetic she honed in part through her studies in film at New York University's Tisch School of the Arts. Recently signed to AWAL after earning massive success as a D.I.Y. creator (including over 120 million global streams to date), Zolita wants to elevate LGBTQ+ visibility with her music through songs like "Somebody I F*cked Once," a video that went viral immediately after its premiere, amassing five million YouTube views in its first week alone. "One of the most mportant things for me is to normalize queerness, and to show happy endings for queer people. I never thought of that as a kind of activism before, until I saw firsthand what it can actually do."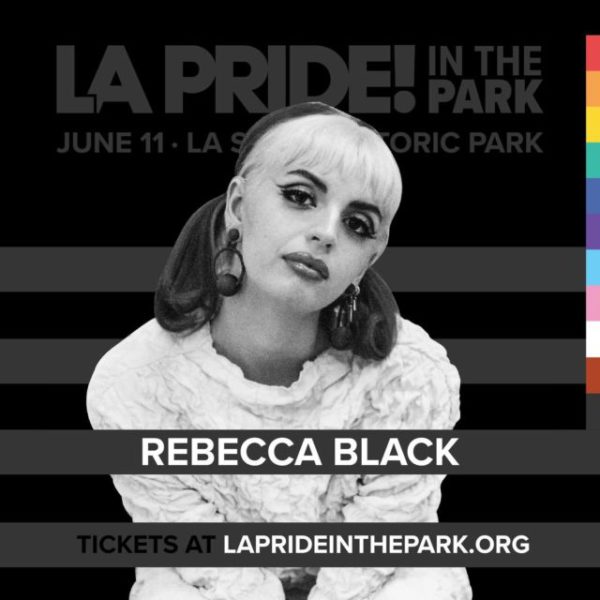 2021 is the year Rebecca Black put her stamp on pop culture with her song "Girlfriend" and she's still having a major moment with her new release which  PAPER and Billboard highlighting her GLAAD Media Awards performance as the "best musical moment" of the night, notably "bubbly…fun… and… the exact kind of pick-me-up that so many of us are looking for." Vulture said "she's now serving up queer pop anthems." The 23-year old singer, songwriter and creator, followed up the reviews by delivering a post-breakup bop "Personal," to unapologetically cry and dance to; a song that melts bubble-gum pop and hyperpop glitches as smooth as The Secret World of Alex Mack! To celebrate the 10th anniversary of her song of the zeitgeist, "Friday," Rebecca, who has racked up 1.5 Million YouTube subscribers and 1 Million Instagram followers (@msrebeccablack), released a "Friday" remix featuring an array of electro-poptasm, including Dorian Electra, Big Freedia, 3OH!3 & produced by Dylan Brady of 100 gecs. Rebecca advocates for anti-bullying, mental health initiatives and the LGBTQ+ community, across recent partnerships with the AdCouncil, GLAAD, and Best Buddies.
MIKE TAVEIRA
He could be called the pansexual Portuguese pop singer. But look a little closer and you'll see a fully-rounded artist with a distinct point of view, a razor-sharp ear, and triple-threat talents that have already begun to win the world over (with over a million streams and a combined 150k followers). Taveira's sonic references are rooted in his childhood: the booming Springsteen percussion from his Jersey suburb and the microtonal melodies he'd dance to in the summers of Northern Portugal. Turning to performance to escape abuse and instability, Taveira spent his teen years becoming a student of Prince and Bowie, learning to write and dance from late legends. After moving to New York City at 19, Taveira dove headfirst into acting (and starred in a few independent films, one of which accumulated over 50 awards and counting), but it wasn't until 2018 – 4 years later – that he set out to record his own music. Between 2019 and 2020, Taveira independently released a string of singles – Heart, Curious, and Karma – racking up over 500,000 streams from his own hustle. Taveira explored themes of heartbreak and queer attraction over contemporary pop-R&B arrangements and won features from Billboard, Gay Times, Instinct, and Attitude. 
GESS
GESS is a pop/r&b singer-songwriter-producer. Self-identified love child of Zayn Malik and Sabrina Claudio, GESS delivers atmospheric, contemplative music that's been described as "a heartbreaking and sexy exploration of self." GESS hit the scene in 2018 with the single "Spilled Milk" & EP "Plastic City." In that time he has accumulated 2.5 million streams on Spotify and appeared on Billboard 9+ times, with work featured on 4 of their LGBTQ playlists. His quarantine EP "Psyche" premiered in Gay Times Magazine and received rave reviews by Paper Magazine and others.  Aside from solo releases, GESS often produces and writes for LGBTQ acts globally, frequently collaborating with Shea Coulee (Rupaul's Drag Race winner). Most recently, their song "Collide" premiered on VH1.  GESS has performed at major venues throughout California including the notorious Viper Room, as well as renowned events in Los Angeles, San Francisco and Amsterdam.
MALIBU BABIE
The 808s pack a punch and so does the vision: to be the first female producer/artist to top the charts. Collaborating with multi-platinum, Grammy award winning songwriters and producers Theron Thomas and Sam Sumser, Malibu Babie is armed & ready to take over the music industry in a lane all her own. The viral hit-maker is already garnering attention from Billboard and Idolator, and has song placements with MTV, Netflix, Apple and Sephora. Malibu Babie promises to not just be your new favorite artist, but a whole damn brand.
 JASMINE INFINITI
Born in the Bronx and based in Brooklyn, Jasmine Infiniti's sound is a mesh of underground styles that New York City artists have long-shaped. Her DJ sets and original music oscillate between ballroom, hip-hop, house, industrial and techno; racing between fury and euphoria to create cathartic moments. While playing in just about every underground scene in North America – Jasmine put out releases with homegrown labels such as Club Chai and Molly House. It wasn't until pandemic times, when she self-released her hard techno opus "BXTCH SLÄP," that her sound truly took form. Starting as a bandcamp only release, it was reissued on wax by acclaimed label Dark Entries and quickly sold out. Jasmine also founded New World Dysorder: a label, collective, and club series that has been running strong for over seven years. In late 2020 they released "WW1," an expansive compilation that showcased the dark corners of American club music. Jasmine Infiniti has been an integral part of modern North American club culture, and will continue spreading her message globally in the near future."
GRAG QUEEN
If you were lucky enough to watch Queen of the Universe (which aired on Paramount +) then you're well aware that on the season's finale 26-year-old Grag Queen was crowned (literally!) the first winner of the competition.  Part RuPaul's Drag Race, part Eurovision, '14 queens from 10 countries' competed for the title in the 6-part series, which was an international success. The Brazilian singer wowed audiences with her show stopping performances of Andra Day's "Rise Up" and Cyndi Lauper's "Girls Just Want To Have Fun" among others. Grag was thrilled with her victory. "I feel SO accomplished! This award symbolizes a dream come true. I am sure my family and my country are proud of me."  She's been lauded by fellow singing Queens Alaska Thunderfuck who said, "Grag is one of the most technically skilled singers out there, but it's her stage presence, sense of humor, and charisma that make her an absolute superstar."  Trixie Mattel added, "She's a star before the song even starts, and then when she begins singing – it's over bitch." Her new single, "Party Everyday", which she co-wrote and already has over 600,000 views on Youtube.  Grag will also have a track on the forthcoming "Love, Victor" soundtrack. The show's new season premieres on HULU in June. A staunch supporter of the LGBTQ community in Brazil, Grag – born Gregory Mohd – say she's very well-aware of how many young people are afraid to come out to be their true selves. "We live in a country that kills LGBTQ people more than any other, and our transgender people's [life expectancy] is only 35 years old and it's not fair. We are still trying to find some place of peace….I really want to use this platform to make people know that this situation is crazy and it's real."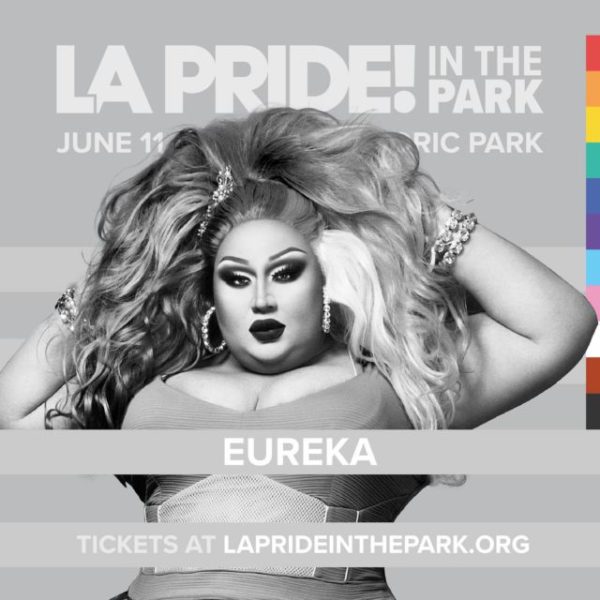 EUREKA- (They/Them) started as a small country child in the heart of East Tennessee. Raised by a single Mom, scraping by in poverty. Doing their best to survive and thrive is what created Eureka's work ethic today. Now, standing 6'4" (and that's without heels, y'all), Eureka represents all the big guys, girls, and gender-fluid beautiful beings, as the PLUS SIZE DRAG SUPERMODEL OF THE WORLD! One of Eureka's goals is to give bigger people around the world the confidence to go out and live their  dreams. Their passion led them to compete on nine national stages before the age of twenty-six. Today Eureka continues to STOMP their way onto the national scene with television, music, videos, songwriting, singing, acting, and modeling. Eureka sees themselves as the Elephant Queen because of her passion for elephants – their dedication to family, loyalty, and strength. They regard those family-oriented and brilliant pachyderms as the best representation of size-positivity, kindness, and love. Their fight is for those traits in all of us to never go extinct – and to give inspiration to their "HERD" of followers.
EDWARD FRAME
Being in love with music pretty much his entire life, Edward first became interested in music production at the age of 18 with a passion that ranged from electronic dance music, house music all the way down to disco. In the 6 years he has resided in Los Angeles, he has become the co-creator of a massively successful summertime event called "PEARL" which reignited the passion for curating music for parties and events. He has since then been the music producer and DJ for this event which has in turn opened doors to DJing at other venues and spaces such as a regular Sunday residency at HEART in West Hollywood and pop-up gigs around town at the W Hotel Hollywood, Doheny Room West Hollywood, and the Sonoran in Palm Springs just to name a few. He has collaborated with many producers and DJs and hopes to keep the momentum on the rise this year. His love and passion for music and creating moments on the dancefloor for just about everyone is what fuels his drive to continue to learn and grow and become the top-level DJ he aspires to be!
D.I.Y.
On his debut D.I.Y., drumaq introduces an unforgettably bold new voice into today's R&B landscape. An accomplished songwriter, having written for various artists including Ant Clemons on his GRAMMY® Award nominated album, drumaq's lyrics radiate a raw honesty, the L.A.-based artist details his experience as a queer twentysomething finding himself through the beautiful chaos of love and lust and heartbreak. In a departure from the bedroom-pop introspection of 2019's Vitamin D (a self-released mixtape that's now surpassed five million combined streams), drumaq brings that truth-telling to a more opulent and high-powered sound inspired by strong-minded female R&B stars like Jazmine Sullivan, Jill Scott, and Keyshia Cole. And as drumaq reveals, D.I.Y. 's unbridled confidence has much to do with the profound personal transformation he's experienced over the past year. "I just want people to really feel themselves, and to know that it's possible to change your whole outlook," he says. "Instead of letting someone else's negative actions destroy you, you can let them push you toward becoming a better person—someone who's completely comfortable in their own skin," he says.
BOY UNLIMITED and BOY APOCALYPSE
Comprising Boy Untitled and Boy Apocalypse, BOY2K is a forward-thinking experiment in the connective power of dance music. After meeting at a show in 2019, the pair began making music together, eventually resulting in the birth of a collaborative project that celebrates radical queerness and challenges assumptions about what (and who) dance music is for. Fusing house, techno, and pop music, BOY2K is committed to making people move AND think about the world. Their music addresses a wide range of topics including technology, social media, sexuality, and more. Boy Untitled has been noted as an "artist to watch" by such publications as Billboard, Earmilk, Gaytimes, Nylon, and OUT! Magazine while Boy Apocalypse has been a featured vocalist on tracks with global dance acts including Adventure Club and Blem. Together, the duo combines years of experience and diverse perspectives that make for an electrifying sound. In addition to their upcoming debut release, BOY2K is diving headfirst into the Web3 space and is currently collaborating with outlets like Yung Crypto to develop projects in the generative space. 
DERRICK CARTER
He is widely acknowledged as one of the best DJs in the world. With innovative productions, flawless technical skills and an effortlessly joyful attitude of rocking a crowd, his influence has infiltrated throughout the spectrum of dance music. Although known as one of the key players of Chicago's house music wave in the '90s, Derrick Carter began DJing at the age of nine, spinning disco records at family reunions. Raised in the western suburbs, Derrick was into music from a young age; during his teens Chicago's house scene sucked him in for good and before long he became a strong presence in the city's underground dance scene. "When I got my driver's license at 16 my sneak ability was validated," he laughs. "I was a fierce bedroom jock for a long time. After you mix for the love of it for six or seven years, you get it pretty tight and you can take it on the road." Derrick's sets are rooted in house, but he freely travels outside confirmative club tastes, seamlessly incorporating old-school disco, soul, jazz, and whatever else catches his fancy to jack the beat and rock the party.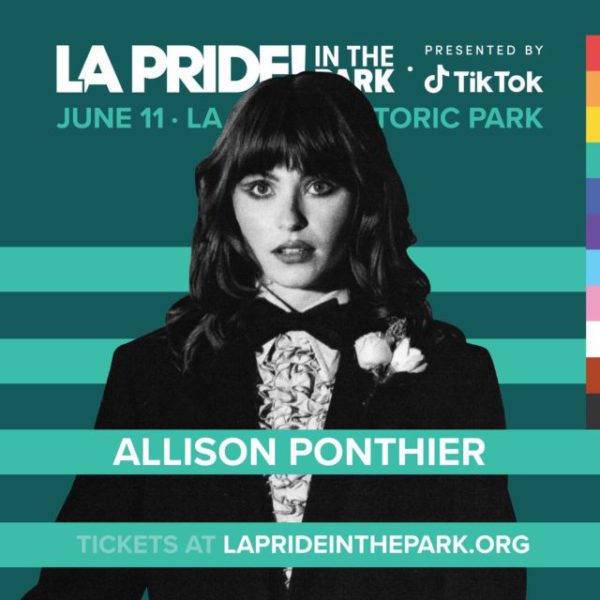 Brooklyn based, singer-songwriter Allison Ponthier writes folk-pop music that's auto-biographical in narrative, reflective of her queer identity and personal journey. Visually, the project lives in a universe where campy horror, lunar landscapes, and 80s westerns collide. It has a whimsical and theatrical feel to it, but embodies some darker humor and gracefully tackles some heavy concepts. Finding her own path from a conservative upbringing in Texas, Allison's early records are reminiscent of Phoebe Bridgers and Kacey Musgraves with a splash of Dolly Parton. In August 2021, Allison released her critically acclaimed debut EP "Faking My Own Death". In September, she joined Lord Huron on his US tour and made her major festival debut at Austin City Limits in October.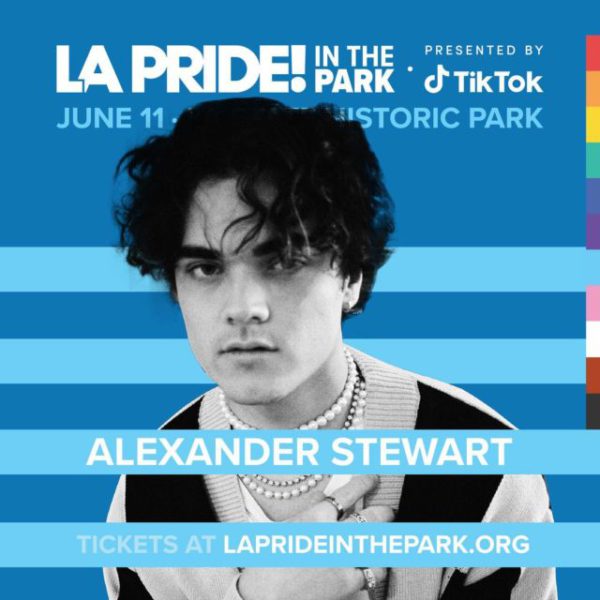 Toronto native, Alexander Stewart is quickly becoming on of the top independent artists to watch out for in 2022! Previously breaking the top 20 Billboard charts in Canada with his single "Backwards", he kicked off 2022 with his latest single, a new powerful pop ballad, "Echo". "Echo" immediately amassed millions of views on his TikTok prior to its release along with a record number of pre-saves! He gained the attention of megastar Liam Payne of OneDirection who tweeted "Currently listening to a new unsigned artist I LOVE". Alexander's monthly listeners on Spotify have doubled in the first few months of 2022 to +2 million."Echo" is now becoming his biggest record to date, and his catalog is now at an enormous 50 million streams across all platforms giving us a taste of what is to become a very exciting year for Alexander.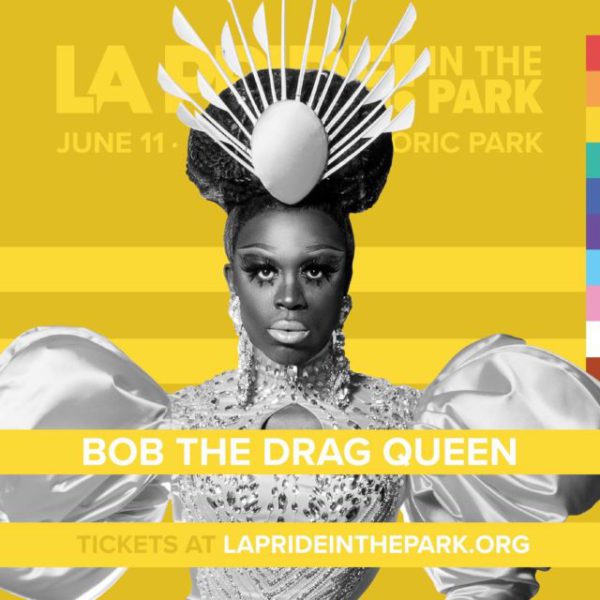 A drag performer and recording artist best known for winning the eighth season of Rupaul's Drag Race. He has released various hit singles since his run on Drag Race (Purse First, Yet Another Dig) and appeared on television
(A Black Lady Sketch Show, We're Here) and film (Cherry Pop, The Queens). He currently co-hosts the podcast "Sibling Rivalry" with Monét X Change and continues to inspire others with his iconic comedy chops.
Roe ruling outrage marks NYC Pride
Tens of thousands protested Roe ruling on Friday night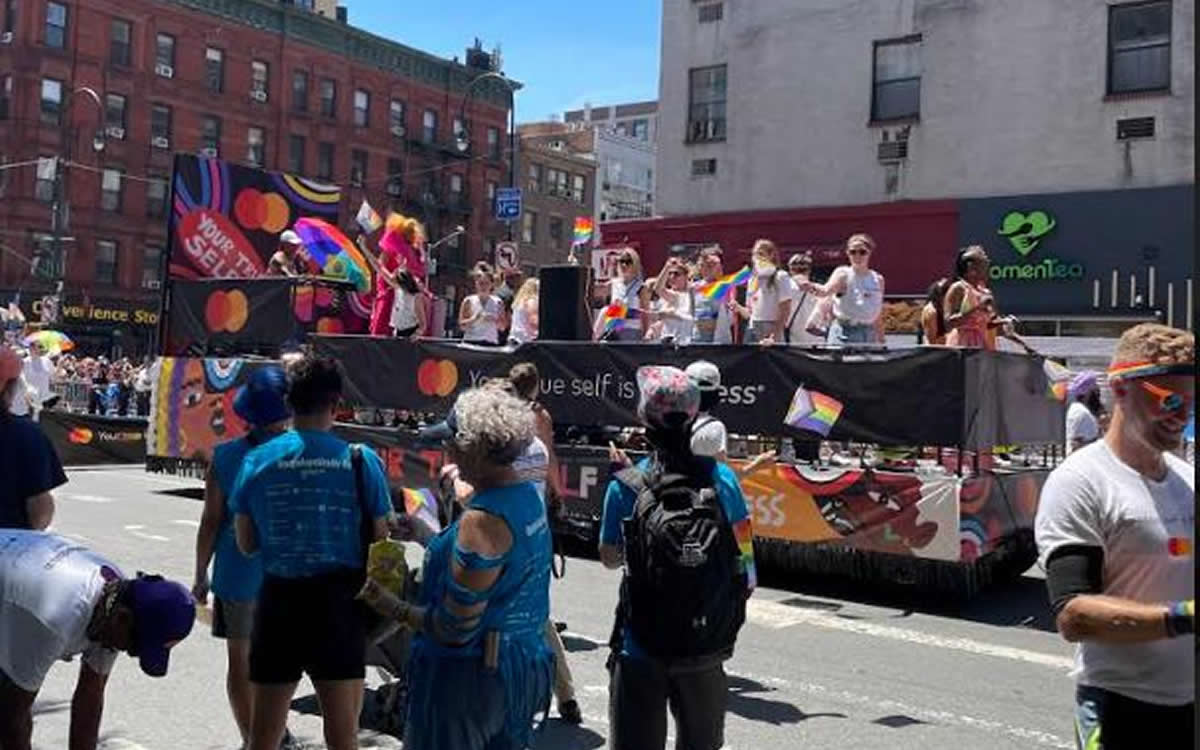 NEW YORK — New York City Pride, one of the largest Pride celebrations in the world, rang in the weekend with equal parts celebration and protest. 
Although the annual Pride march was on Sunday, the entire weekend was filled with an outpouring of public anger in the wake of the U.S. Supreme Court's decision to overturn Roe v. Wade.
Protesters took to the streets of Manhattan on Friday with an estimated 17,000 people gathering to protest the ruling, which made abortion imminently illegal in roughly half of states. At least 25 people were arrested at the Friday night protests, which spread from Washington Square Park through Midtown to Bryant Park.
In light of the Supreme Court's landmark decision — which advocates say will harm members of the LGBTQ+ community — NYC Pride announced that Planned Parenthood would kick off Sunday's Pride march as the first group to walk. In their statement, NYC Pride said that "[The Supreme Court's] dangerous decision puts millions in harm's way, gives government control over our individual freedom to choose, and sets a disturbing precedent that puts many other constitutional rights and freedoms in jeopardy." 
"As millions gather for LGBTQIA+ Pride this weekend in New York City and cities across the country, our voices will be heard — for the LGBTQ people impacted and the millions with whom we stand in solidarity," read the statement. "Pride was born of protest and will always be a space to fight injustice and discrimination. Join us as we advocate for bodily autonomy at this year's NYC Pride March."
In addition to the march; NYC Pride had a full slate of Pride programming during the week leading up to it, including Pride Island at Governor's Island, Youth Pride and a human rights conference. Queer clubs and bars throughout the city hosted various Pride-themed events throughout the weekend.
NYC Pride was not the only organization mobilizing this weekend.
Reclaim Pride NYC hosted a "Queer Liberation March for Trans and BIPOC Freedom, Reproductive Justice, and Bodily Autonomy," in partnership with pro-choice groups and community organizations.
"The [Queer Liberation March] is the annual people's protest march without corporate funding; corporate floats; politicians' grandstanding; or police control or involvement," said the Reclaim Pride Coalition.
Although Pride originated from a moment of violent tension between police and LGBTQ+ people at the Stonewall Inn, officers on Sunday carefully patrolled the entire NYC Pride march route. When the apparent sound of gunshots nearly sparked a stampede in Washington Square Park during the parade, the New York Police Department said there were "no shots fired," later confirming that the sounds were due to fireworks being set off at the park. 
The Washington Post noted fears of violence against the queer community circulated at Pride celebrations across the country.
Police also responded to reports of a shooting at San Francisco Pride, although no suspects or witnesses were found. In light of the epidemic of gun violence — from last month's elementary school shooting in Uvalde, Texas, to the massacre at the Pulse nightclub in Orlando, Fla., in 2016 that left 49 people dead — a fear of active shooters and widespread public anger at the prospect of less rights characterized Pride's usually jubilant atmosphere.
UN's High Commissioner for Refugees to deliver SF Pride message
"Pride month is a time for awareness, outreach, celebration, protest & opportunity to highlight issues that impact LGBTQI+ people globally"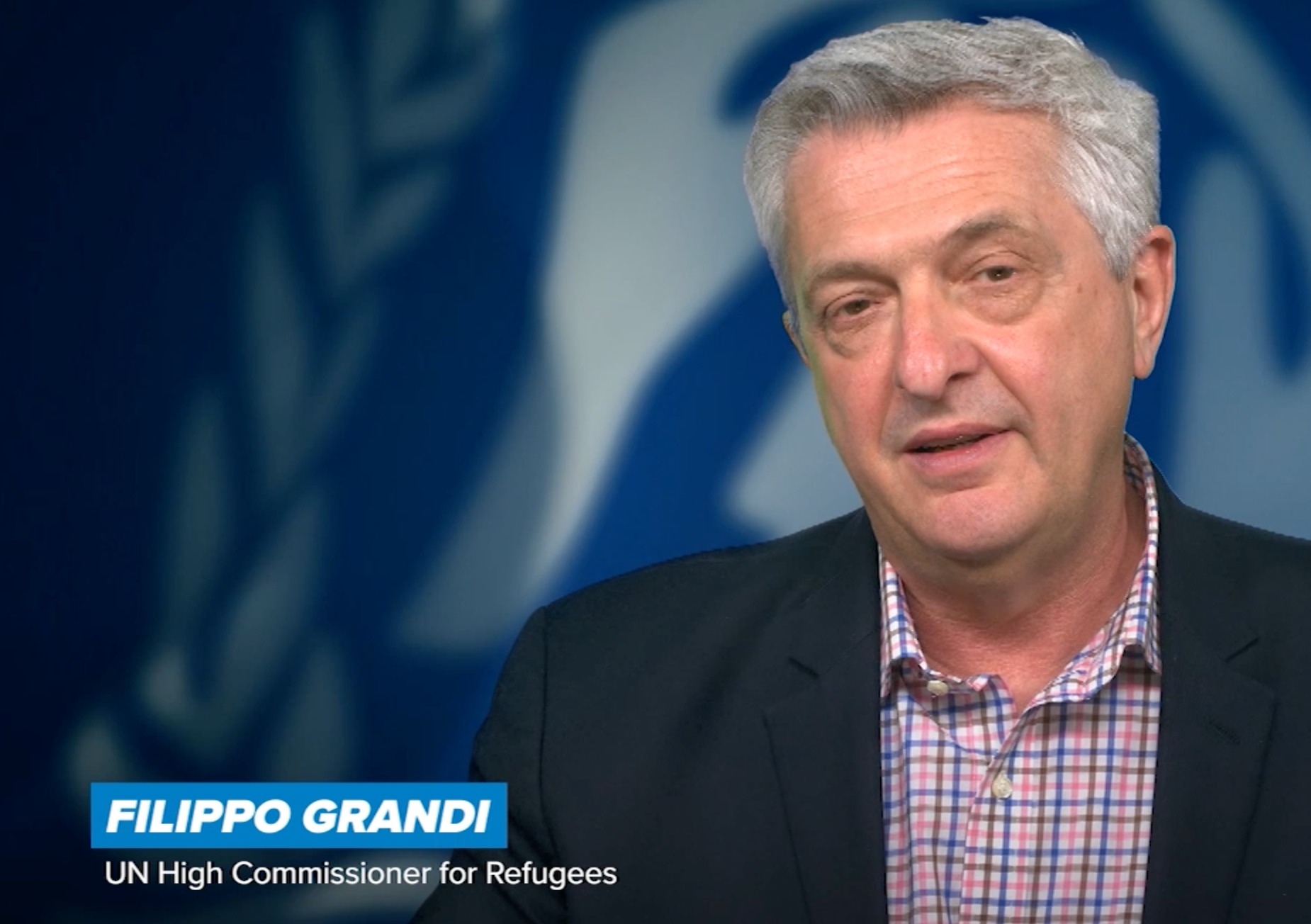 SAN FRANCISCO – In a historic appearance at San Francisco Pride on Sunday June 26, Dr. Felippo Grandi, the United Nations High Commissioner for Refugees (UNHCR) will deliver a four-minute Video Pride greeting and message, on main stage, during the San Francisco Pride Celebration, 2022, together with voices of several LGBTQI+ refugees and asylum seekers from African and Central American countries.
Melanie Nathan, Executive Director of the African Human Rights Coalition, will be speaking and presenting the video in a 15-minute segment dedicated by San Francisco Pride to LGBTQI+ Refugees and Asylum Seekers.
The messages, in keeping with SF PRIDE's theme, LOVE WILL KEEP US TOGETHER, is particularly significant, not only because of the attention it brings to the plight of LGBTQI+ refugees fleeing criminalization and brutal violence, globally, but also because it is at a time when the world has reached the catastrophic milestone of more than 100 million people in forced displacement.
"Pride month is a time for awareness, outreach, celebration, protest and an opportunity to highlight the issues that impact LGBTQI+ people, in their local areas, countries and globally. It is filled with speaking engagements, performances, events and opportunities to make it whatever individuals choose. At the same time, while it may mean different things to each person, it is a time that creates platforms and forums, where we are able to embrace our global interconnectedness, unify and bind as one," Nathan said in a statement released by SF Pride Monday.
"I am so grateful to all who have made this important platform possible. For over 50 years, San Francisco Pride continues to be the beacon of hope for so many LGBTQI+ people who are criminalized and demonized around the world. A special thanks to those courageous refugees and asylum seekers, who despite ongoing protection and survival issues, have put their faces and voices to what amounts to an imperative ecology of visibility. I also thank UN High Commissioner Dr. Grandi for the kind greetings that express the support for LGBTQI+ PRIDE and the reality of the situation facing LGBTQI+ people forcibly displaced."
Watch live: KABC7's exclusive coverage of LA Pride Parade 2022
After a long two-year hiatus, the LA Pride Parade is back! KABC7 will exclusively air its parade coverage live starting at 11 a.m.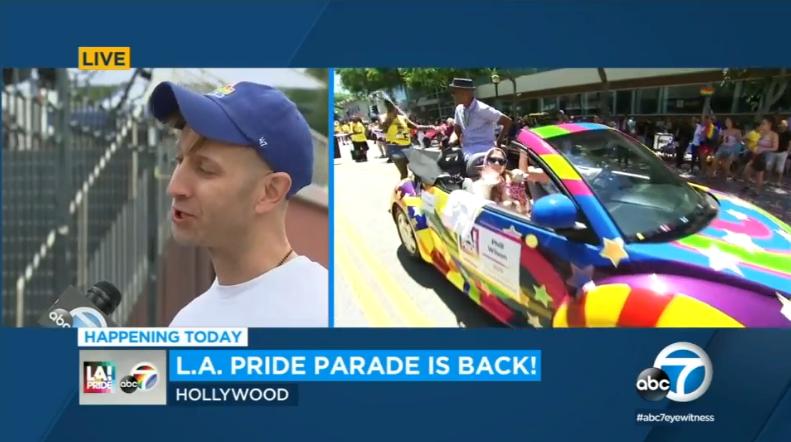 LOS ANGELES (KABC) — After a long two-year hiatus, the LA Pride Parade is back.
This year's theme is #LoveYourPride, and the event is not only celebrating the LGBTQIA+ community of Los Angeles and its allies, but it also celebrates the parade's 50th anniversary, a historical moment that was postponed due to the COVID-19 pandemic.
ABC7 will exclusively air LA PRIDE 2022 today starting at 11 a.m.
Watch the parade live in the video player above or on your favorite streaming devices, like Roku, FireTV, AppleTV and GoogleTV. Just search "ABC7 Los Angeles." The event will also be livestreamed on ABC News Live and Hulu.
Three Pride grand marshals will herald the event, including legendary activist and trailblazer Sir Lady Java as the Community Grand Marshal, actor Mark Indelicato as the Celebrity Grand Marshal, and Paula Abdul as the newly-created Icon Grand Marshal.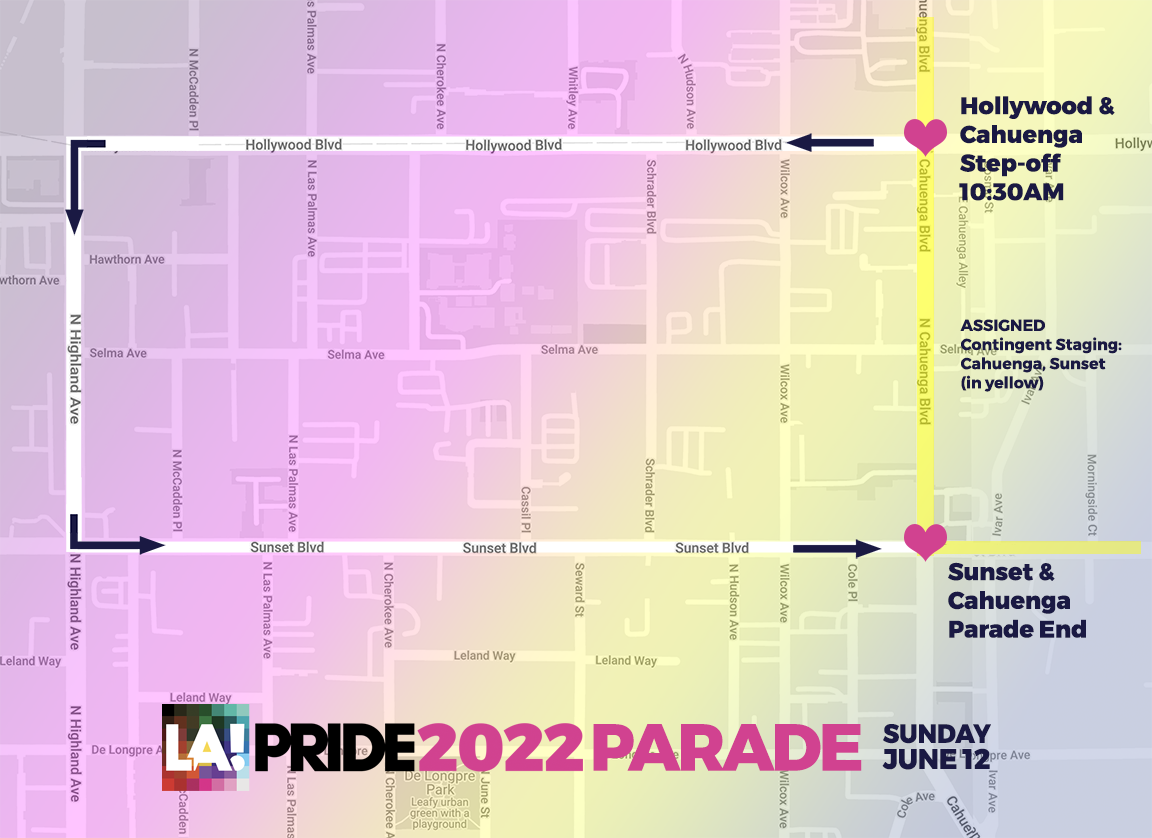 There is also a free Pride Village street fair between Cahuenga and Vine from 11:00 a.m. to 10:00 p.m. The fair includes music, art, booths, food, drinks, and a Ferris wheel.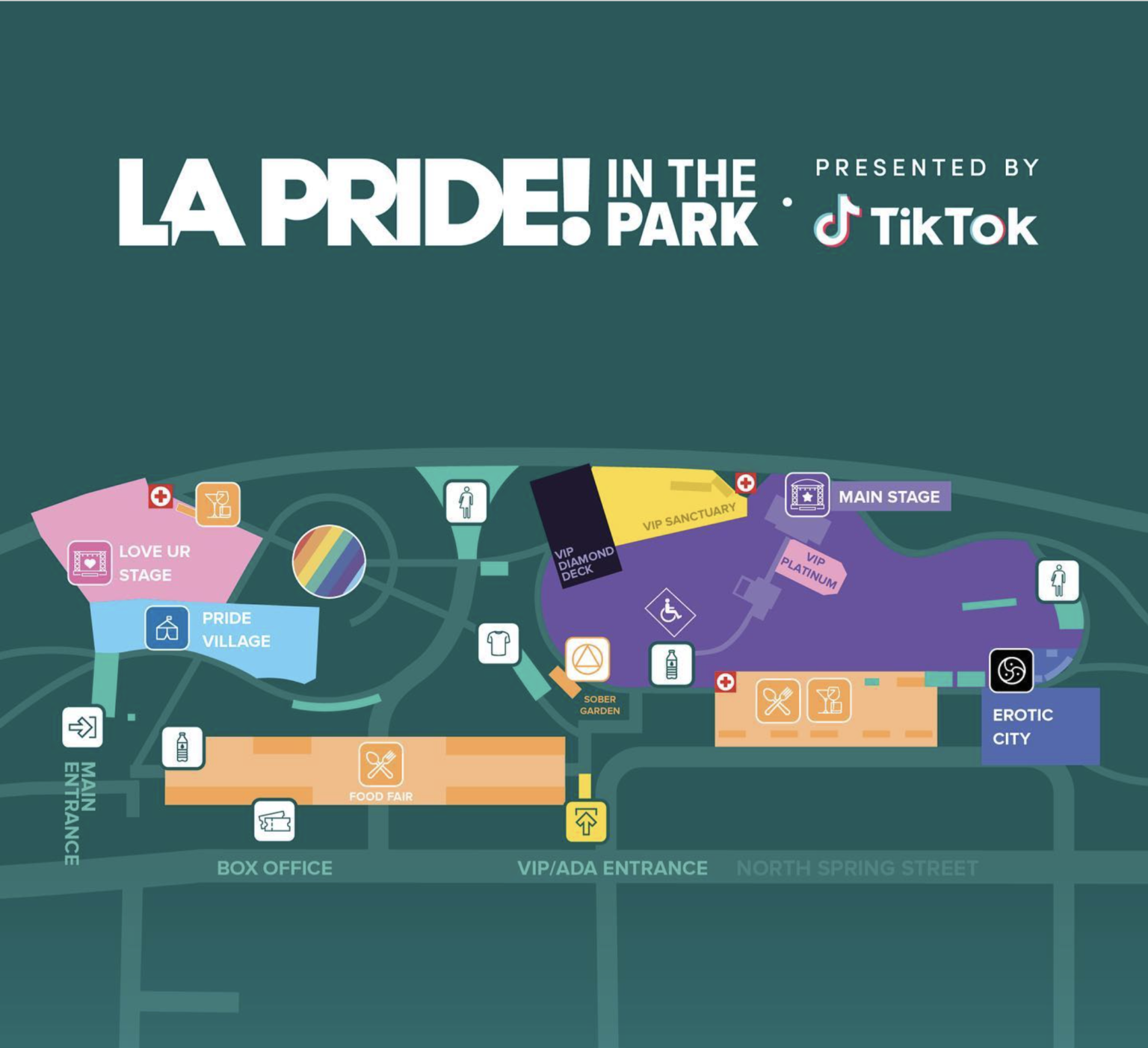 A beverage garden will be hosted on Cosmo Street between Hollywood Blvd. & Selma Avenue. Sponsor tents will be on the section of Hollywood Blvd. between Ivar Avenue and Vine Street.
Details:
Transportation:
Parking in the Hollywood area is extremely limited. It's recommended to either use ride-sharing or public transportation. For those opting for the second choice, the Metro B Line (Red) is the most convenient choice as it has stops at Hollywood/Highland and Hollywood/Vine.
Accommodations:
L.A. Tourism has special hotel packages in the Hollywood area exclusively for LA Pride. Book your stay here.
Tickets:
Sunday's LA Pride Parade and Pride Village are free and open to all ages.
Safety:
LA Pride intends to follow L.A. County's current COVID-19 guidelines.