Homophobic attacks persist in South Africa
Mpho Falithenjwa died by suicide after he was bullied for being gay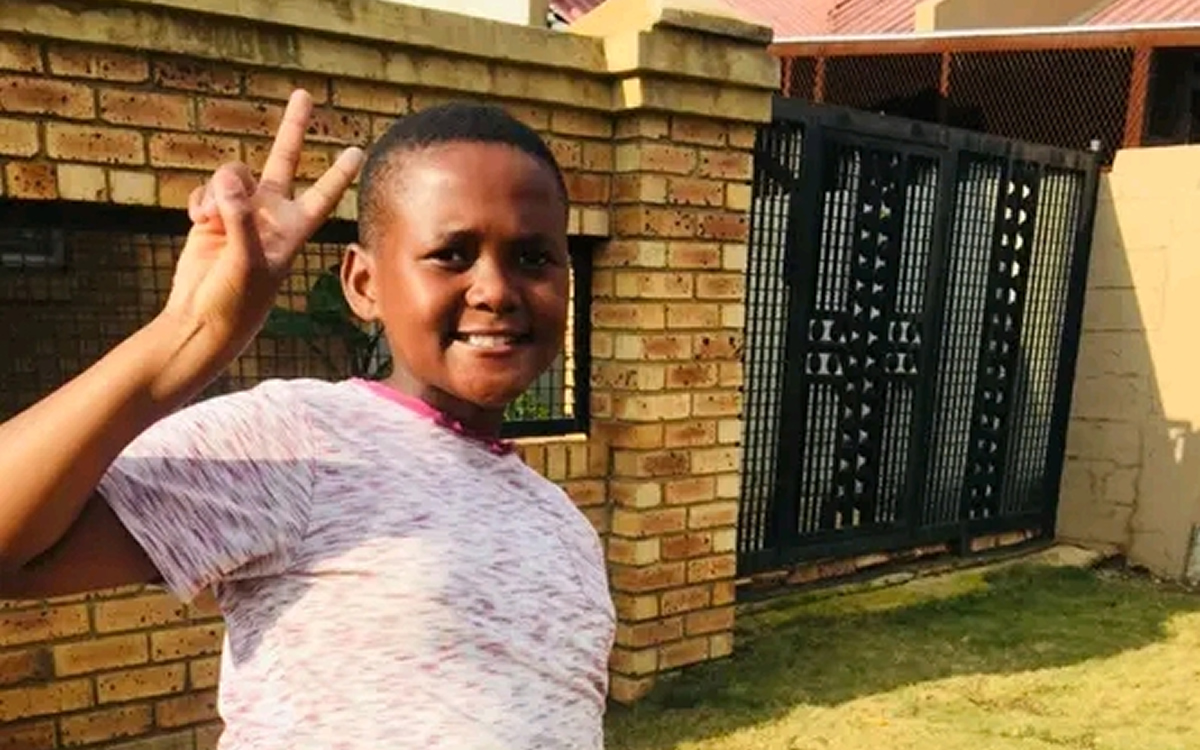 JOHANNESBURG — Despite having a constitution that explicitly protects LGBTQ+ and intersex South Africans, homophobic attacks remain pervasive in the country.
Mpho Falithenjwa, 14, died by suicide earlier this month after he was bullied because he was gay, according to his sister who spoke with MambaOnline, a local LGBTQ+ and intersex publication. South Africa's LGBTQ+ and intersex community is wondering how an incident like this can be averted from happening again.
"We believe that the untimely passing of Mpho was mainly because of societal pressure, because of how society made it impossible for Mpho to come out without fear or prejudice, so what happened to Mpho really saddens us as activists it saddens us as Access Chapter 2 but over and above it saddens us as a country that 26 years after officially signing this Constitution as a country, we still have to grapple with issues of addressing the victimization of homophobia and transphobia subjected to the 2SLGBTQIA+ community and it happened a time when we are reflecting and commemorating international Pride," said Mpho Buntse of Access Chapter 2, a South African LGBTQ+ and intersex rights organization. 
"Moreso, it brings eyes into the country to question the credibility of our Constitution because it cannot be that we have a Constitution that embraces the 2SLGBTQIA+ community yet it still makes it difficult for people to live without prejudice so this was conversion practice in the making because of the pressure that Mpho was given by society to conform to what society believes Mpho is as compared to what Mpho believes he is," added Buntse. "What happened to self-affirmation? Generally as a country I think we really need to take a stance, a very strong stance in fighting and confronting issues of transphobia and homophobia from a place of policy more than anything."
Ruth Maseko of the Triangle Project called for more stringent measures to be taken against any form of bullying.
"There are many forms of bullying, verbally, physically and emotionally, it is abusive and should never be tolerated. Nobody should stand by no matter who you are, what your position is or what your age is and watch another person being bullied," said Maseko. "Moreover, a deep concern for us is that the ages of perpetrators of hate crimes have been young. What are we passing on to our young people? What messages are we giving them, that makes it okay to start calling people names and excluding people because of who they are?"
Falithenjwa's death by suicide is the latest case to send shockwaves across South Africa.
A court in Pretoria in April sentenced two men to life in prison for raping a 19-year-old lesbian in 2020.
Human Rights Watch statistics indicate at least 20 LGBTQ+ and intersex people were reported killed in South Africa between February and October 2021. The international NGO indicates many of them were either beaten or stabbed to death because of their sexual orientation or gender identity.
"We cannot keep losing young lives just based on who they are and how they identify. It's hard when you are young and feel that you are not accepted and then bullied, and nobody does anything to stop bullying wherever it happens," said Maseko. "That person then turns that hate inwards and ends their own life before their life has even really begun. Why? Just because of who that person is? Words have the ability to cause this outcome and it is devastating that a young person feels like they can no longer go on because of someone else's words."
Maseko added it is "not acceptable and should not be tolerated."
"Our children should be learning in their homes that it is never okay to do this to others. Children should not engage in prejudice," said Maseko. "If they have learnt it, because none of us are born with prejudice, they have the ability to unlearn it. In schools, where it is evident that someone is the target of bullying on any grounds, immediate action should be taken."
Kenyan LGBTQ+ rights groups honor Transgender refugees, asylum seekers
Event coincided with the Transgender Day of Remembrance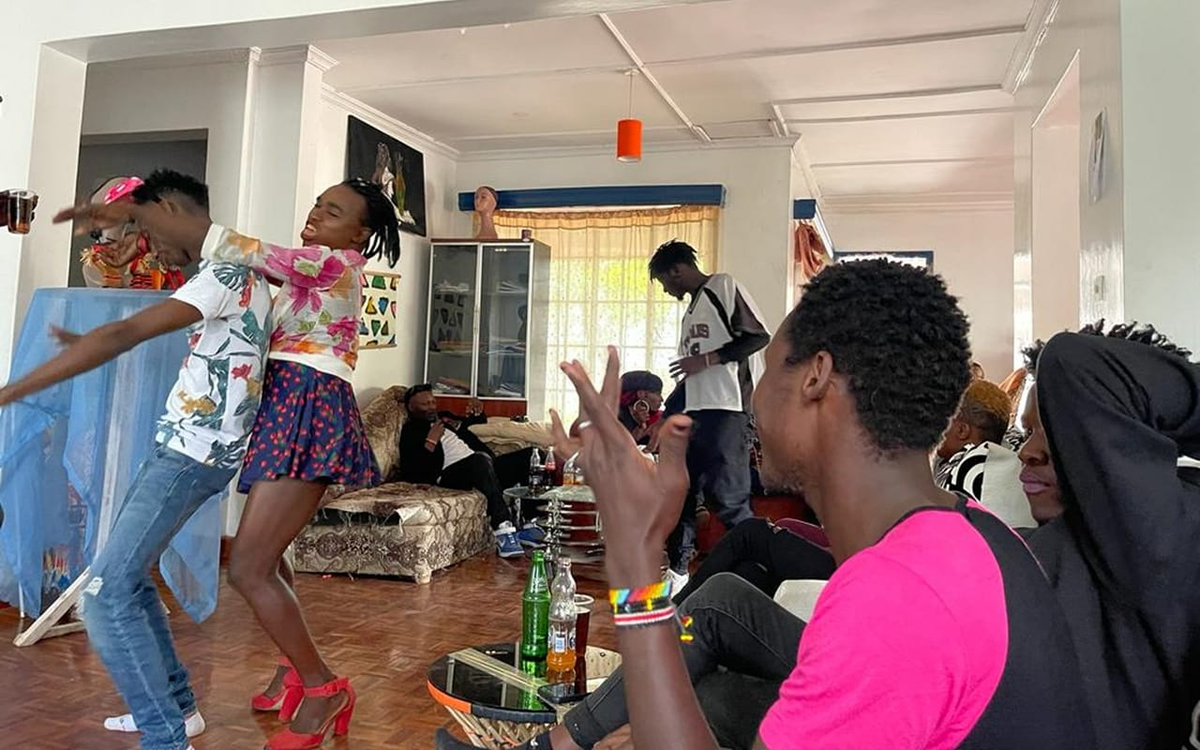 NAIROBI, Kenya — Two LGBTQ+ rights groups in Kenya this month used the Transgender Awareness Week and the Transgender Day of Remembrance to honor transgender refugees and asylum seekers in the country.
The Refugee Trans Initiative and Entrepreneur Empowerment and Advocacy Health on Nov. 20 hosted an event in Nairobi, the Kenyan capital. It did not take place in the Kakuma refugee camp; but former residents who now live in Nairobi, Kisumu and Mombasa attended.
"The event was to celebrate Trans Awareness Week for Trans refugees and asylum seekers and we invited other individuals who are part of the 2SLGBTQIA+ refugee community," Entrepreneur Empowerment and Advocacy Health Director Vanilla Hussein. "We had time to reflect on the memory of our friends we have lost and most recently Francis, who was murdered in Uganda."
Hussein said the conditions in Kakuma made it unsafe for the group to hold an event in the refugee camp.
Two gay men in March 2021 suffered second-degree burns during an attack on Block 13 in Kakuma, which the U.N. Refugee Agency created specifically for LGBTQ+ and intersex refugees. One of them died a few weeks later at a Nairobi hospital.
A report the Organization for Refuge, Asylum and Migration and Rainbow Railroad released in May 2021 indicates nearly all of the LGBTQ+ and intersex people who live in Kakuma have experienced discrimination and violence because of their sexual orientation and/or gender identity. UNHCR in a statement after the March 15, 2021, attack noted Kenya "remains the only country in the region to provide asylum to those fleeing persecution based on sexual orientation, gender identity or expression," even though consensual same-sex sexual relations remain criminalized.
"Trans refugees continue to live in appalling conditions due to poor welfare, lack of access to jobs, affordable healthcare and opportunities in Kenya," said Hussein. "Currently, some trans refugees and gender non-conforming refugees lack proper documentation."
Hussein further noted NGOs "are not funded by the donors adequately because of bureaucratic hurdles and requirements to access funding such as bank statements, which have made it hard to get access to funds that can provide food, shelter, and relief emergency assistance."
"To sum up, Kenya remains a threat to the 2SLGBTQIA+ community due to transphobia and homophobia," said Hussein.
Alvin Mwangi, a reproductive rights activist, stressed Trans people simply want basic human rights.
"Basic human rights are not special rights, the right to get and keep a job based on merit is not a special right, the right to be served food in a restaurant is not a special right, the right to have a roof over one's head is not a special right, the right to walk down a street and not be attacked because of who you are and whom you love is not a special right," said Mwangi.
"The government of Kenya should ensure its laws and systems protect Transgender persons just like any other citizen of Kenya against all forms of violence and discrimination," added Mwangi. "The government of Kenya should commit to end all forms of violence and discrimination against Transgender persons, by publicly condemning any major instances of homophobic and transphobic violence that occur in the counties and in the country in general."
Mwangi also stressed Trans people are "beautiful" and "deserve love."
"We all have the right to live with dignity and respect," said Mwangi. "As we just marked and celebrated the Transgender Day of Remembrance, which memorializes victims of transphobic violence, and as we continue to celebrate Transgender Awareness month until the end of November, we remember those in the Transgender community who have lost their lives due to violence brought by hate and ignorance and we honor, celebrate and advocate for the respect of the rights of Transgender and gender diverse communities."
"All Transgender persons have a right to equality and freedom from discrimination of all forms. All Transgender persons require equal protection against any form of violence," added Mwangi. "The right to equality includes the full and equal enjoyment of all human rights and fundamental freedoms."
Daniel Itai is the Washington Blade's Africa Correspondent.