California landlords raise rents starting today by as much as 10 percent
AB-1482 rent control law caps the maximum allowable annual rent increase. However in some jurisdictions like Los Angeles rent hikes are frozen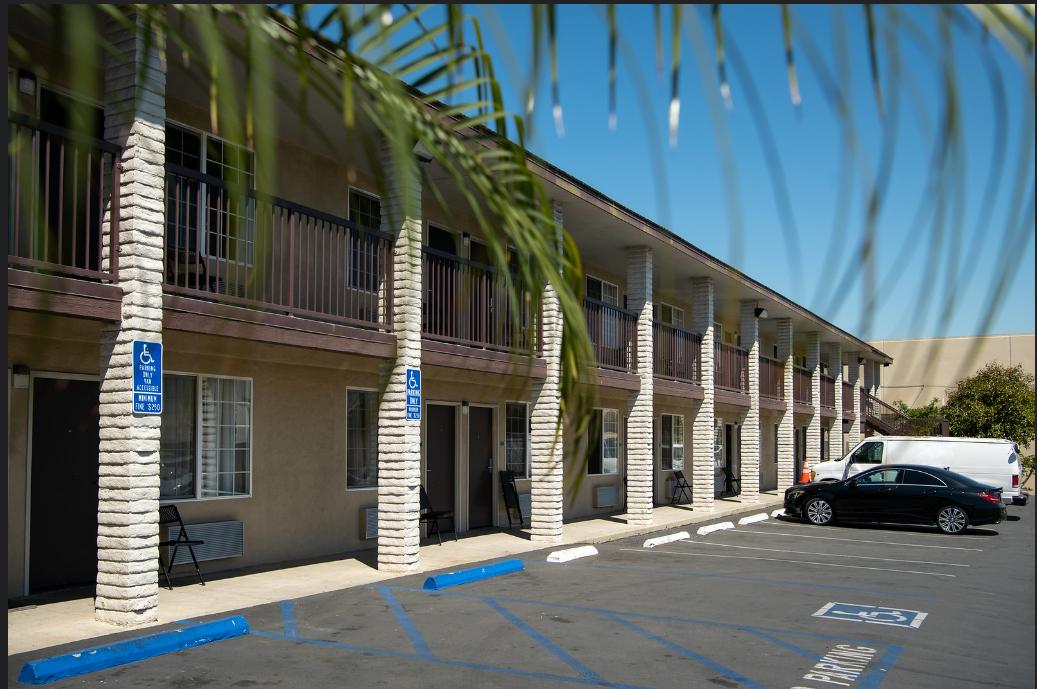 LONG BEACH – Today is the day across the state of California that landlords are able to increase rental rates by as much as ten percent. However in some jurisdictions like the City of Los Angeles rental hikes are frozen.
While the Ten percent rent increase is the maximum allowable annual increase for apartment complexes built before 2007 but there are several stipulations that could keep landlords from increasing rent by that much, if at all. For instance, the 10% increase only applies to units that are not subject to local rent control rules.
In Los Angeles, apartments built before October of 1978, which represent the majority of the city's rental units, fall under rent control rules which allow for much smaller increases, according to the Los Angeles Times.
And at least for now, due to coronavirus pandemic regulations, those landlords can't increase rent at all.
Juan Huizar, a Long Beach real estate broker and the President of the Sage Real Estate company told the Blade Monday that his firm receives a considerable number of inquiries from current renters, prospective tenants, and even landlords regarding the annual increase and the accompanying regulatory oversight.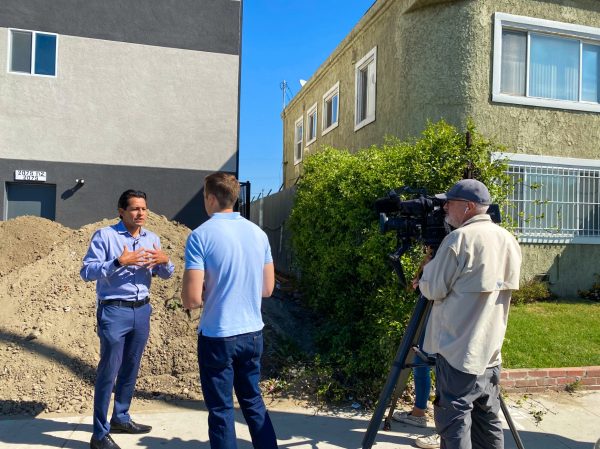 For the second year in a row Huizar's company website has published a guide to answering questions about rent increases especially in today's inflationary economy:
According to the Tenant Protection Act of 2019, also known as AB 1482, landlords are allowed annual rent increases of 5% plus the percentage change in the cost of living (Consumer Price Index) per year, up to 10%.
Technically, there is no minimum amount landlords can raise the rent. Landlords are not legally required to raise the rent every year so a landlord in California may raise the rent by 0% or as low as 0.1%.
However, there are exemptions to this rent control law. Certain properties are exempt from AB 1482, and landlords have the right to raise the rent however much they please.
Which properties are exempt from rent control?
These properties are exempt from the Tenant Protection Act of 2019:
Single-family homes and condominiums as long as they are NOT owned by a corporation, a REIT (real estate investment trust), or an LLC where one member is a corporation.
Any duplex where the owner lives in the other unit
Mobile homes
School and college dormitories
Hotels
Commercial properties (retail stores, restaurants, etc.)
Buildings built within the last 15 years (including accessory dwelling units)
Rental properties provided by non-profit organizations
Rental properties subject to pre-existing local ordinances
If a rental property falls under any of these situations, the landlord must provide a notice of exemption from AB 1482 to their tenants. Landlords with properties that are not subject to rent control laws can increase their rents as much as necessary.
However, we still urge both landlords and tenants to double-check with their local city laws as some cities, which have had rent control laws in place before AB 1482, have special restrictions.
What is the maximum a landlord in California can raise the rent?
The answer to this question is sort of complicated because it depends on the city and county you're located in. As stated in AB1482, every rental property in California (that is not exempt from rent control) can have an annual rent increase of 5% plus the percentage change in the cost of living (Consumer Price Index) per year.
The CPI is a measure, published by the US Bureau of Labor Statistics, of the average change over time in the prices paid by urban consumers for a market basket of consumer goods and services, which is basically a measure of inflation in the economy.
The lawmakers of AB 1482 decided that the CPI percentage change should be based from April 1st of the prior year to April 1st of the current year for the region where the property is located.
What this means is that:
there are different CPI indexes available for different cities and regions in the United States,
and in order to calculate the maximum amount landlords can increase rent in your area (5% plus CPI),
you must use the April CPI for your metropolitan region in California.
If you want to learn how to calculate your region's CPI, you can read our detailed step-by-step guide here.
According to the Bureau of Labor Statistics in 2022, the nationwide CPI went up to 8.5% in March and 8.3% in April. Here are the CPI numbers for California and its four major areas:
For the Los Angeles-Long Beach-Anaheim Area, the April 2022 CPI is 7.9%. This area includes Los Angeles County and Orange County.
For the San Francisco-Oakland-Hayward Area, the 2022 CPI is 5.0%. This area includes Alameda County, Contra Costa County, Marin County, San Francisco County, and San Mateo County.
For the Riverside-San Bernardino-Ontario Area, the CPI rose to 10% in March 2022. This area includes Riverside County and San Bernardino County.
For the San Diego-Carlsbad Area, the CPI rose to 7.9% in March 2022. This area includes all of San Diego County.
For any county or city that isn't included in the four main areas, you'll need to use the California State CPI which rose up to 7.4% in 2022 according to the California Department of Industrial Relations.
When you add your region's CPI to the minimum allowable rent increase of 5% using 2022 CPI numbers, you may end up with a two-digit number. For example, if you live in Long Beach, which is Los Angeles County, you may have a number of 12.9%. However, that is not the maximum a landlord can raise the rent in Long Beach.
That's because California's AB-1482 rent control law caps the maximum allowable annual rent increase to only 10%. So in most cities and situations, California landlords who are not exempt from rent control can only raise the rent by a minimum of 5% and a maximum of 10% starting August 1, 2022 until July 31, 2023.
Before August 1, 2022, landlords must use the rental increase limits using the CPI numbers from April 2021, which we've provided in the image below.
Please also be aware that there may be rent freezes due to COVID-19 in your city. For example, there is currently a rent freeze in effect for the city of Los Angeles (not Los Angeles County) until May 2023.
Important Note: This calculation of (5% + April CPI) applies to most situations. However certain cities in California, which have had rent control in place before 2020, may have slightly different rent control laws. So we're also going to show you a step-by-step process on how to figure out the rent control laws in your city or county.
How to Figure Out the Specific Rent Control Laws in Your City or County
The statewide rent control law AB-1482 is really the least strict law that covers the entire state and is the minimum standard. However, many cities and counties within California have already had long-existing rent control ordinances that may be stricter than the state rent control law. There are also many California cities and counties that have decided that the state law isn't strict enough. Therefore your city or county may be one of these areas in California with stricter rent control ordinances that overpower the state's own rent control law.
Because of this, it is very important for you to know the specific rent control laws in your city or county. Whether you're a landlord or tenant, knowing the specific rent control laws will help you learn whether they apply to you or not, and can help you avoid legal troubles.
Here's the 5-Step-Process:
Check to see if your county or city has an active rent freeze due to COVID-19.
Check whether your county or city has extra rent control ordinances. Here's a helpful article that covers all California cities with extra ordinances.
Read the ordinance summary carefully so you're aware of the legalities.
Determine the CPI for your region. Read this article on how to find the CPI for your area.
Contact your city or county's housing department to confirm your information. This chart contains contact information that you'll need.
What other resources could I use to determine how much landlords can legally raise the rent in California?
The next best resource for tenants or landlords curious about rent increase limits would be local apartment associations. Below is a list of some major apartment associations in California that you can reach out to:
5 fab Weho homes that could be yours
Local real estate market is booming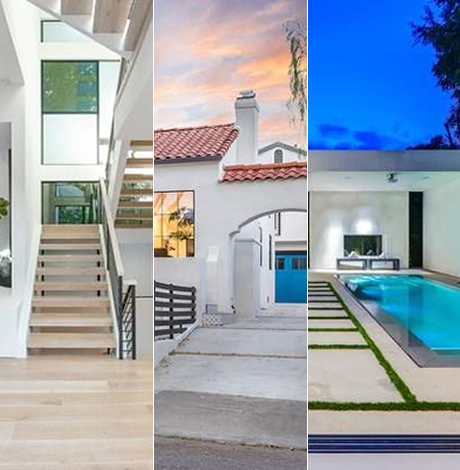 According to Zillow, there are more than 400 homes for sale in West Hollywood zip codes and if you add the Los Angeles Hills (we didn't) there are dozens more. It's enough to make your head spin, the array of choices. If that's what you want to call it.
Spoiler alert: You better be rich. But that's alright. Every now and then someone hits the scratcher million status in WeHo and it's a shopping they go. Or a rich celeb decides to quit New York and give LA a whirl. Whatever, WeHo is a luxury market.
And just like New York, the LGBT hoods are being scooped up and their characters are changing.
Here are five of our favorite local listings.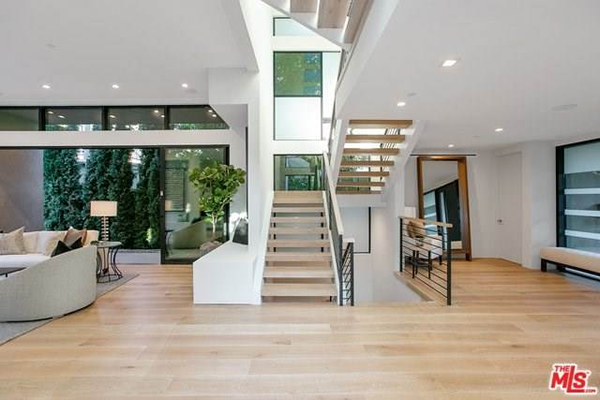 9021 Rangely, West Hollywood, CA 90048
Beds 4 | 5 Full and 1 half Baths | .11 Acres | House | Built in 2019
Asking 5,250,000
Rep: Compass Realty | Jennifer Okhovat | Cell: 310.435.7399
Raising the bar for ultimate luxury, this brand new three-level modern home is the first of its kind to go on the market in this exclusive area of West Hollywood. This premier residence features soaring-high ceilings, exquisite finishes, & stunning outdoor pool. The main level offers a grand entryway to several dining and entertaining areas, which are surrounded by Fleetwood sliding doors to create seamless transitions to an indoor/outdoor lifestyle. Kitchen is furnished w/high quality appliances manufactured by Wolf, SubZero, and Miele, & custom cabinetry curated by IKD. 3 large bedrooms including an impressive master suite w/private balcony are all located upstairs; each room has been designed w/comfort + functionality in mind. A finished basement offers a large entertaining area, wet bar, add'l bedroom, bonus room+two more baths. Do not miss this once in a lifetime opportunity to purchase a showcase home that has been created with the most discerning buyer in mind.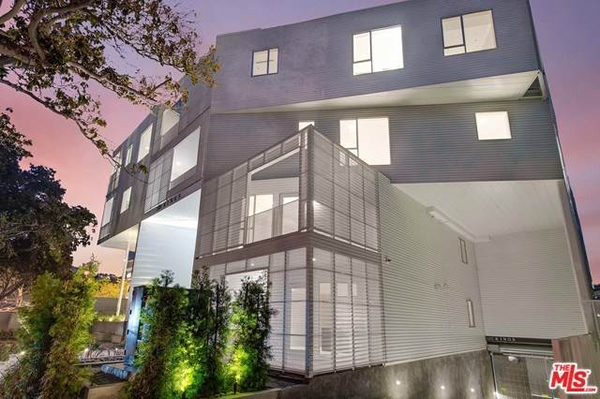 1030 N Kings Road #202, West Hollywood, CA 90069

Beds 2 | 2 Full Baths | 1056 Sq. Ft. | Condo | Built in 2018
Rep: Engel & Völkers Westlake Village | Phone: 818-889-1602
Last remaining 2nd-floor unit features innovative, sustainable architecture by award-winning Los Angeles-based firm LOHA and sophisticated interiors by MLH Design Group. This north-facing two-bedroom residence features airy, open-plan living with expansive window walls and ten-foot ceilings maximizing light, height and depth. A single patio highlights the indoor-outdoor living embraced by each unit. Chef-caliber, Bauformat kitchens boast mobile waterfall-style islands, raw wood cabinetry and Miele appliances. Exquisite master suites feature walk-in wardrobes designed by Closet Factory, and master baths with hand-selected, floor-to-ceiling marble slabs, Bauformat oak vanities and TOTO porcelain sinks.

616 N Croft Ave #PH9, West Hollywood
Beds 2 | 2 Full and 1 half Baths | Condo | 1707 sq ft | Built in 2015
Asking $1,795,000
Rep: Berkshire Hathaway HomeServices California Properties | St. James + Canter | Phone: 310.704.4248 | Lic # 00949711 / 01810156
This ultimate modern architectural penthouse showpiece boasts soaring ±17 foot high ceilings, panoramic city views, & a private outdoor rooftop w/ hot tub in the uber-prime heart of West Hollywood. This mind-blowing penthouse is in an 11-unit newer construction building designed by award winning Architect Michael Lehrer FAIA.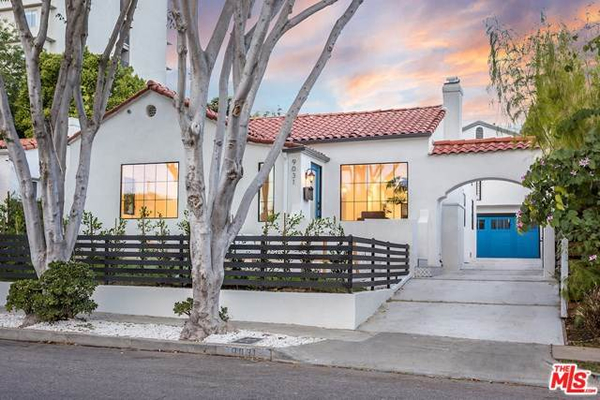 9031 Elevado Avenue West Hollywood, CA 90069

Beds 4 | 1 Full, 2 three quarter and 1 half Baths | 2,258 Sq. Ft. | House | Built in 1927
Rep: Sotheby's International Realty | Julia Delorme | Cell: (310) 205-0305
Gorgeous Contemporary Mediterranean with detached guest home and separate address. Past the grassy front lawn, the main house features an open floor plan with French oak hardwood floors & charming French paned windows. Gourmet chef's kitchen with custom Italian cabinetry, oversized farmhouse sink, brand-new stainless-steel appliances & matching quartz throughout the countertops, center island & separate breakfast bar. Luxurious master suite with a custom Italian walk-in closet and barn door that leads to an ensuite marble bathroom. Double doors lead to the backyard with a sleek wooden deck and porch for entertaining. 2-car garage doubles as an office space, topped with a delightful guest home, full kitchen and bath-just as stylish and comfortable as the main house. Unbeatable location in the heart of Norma Triangle in West Hollywood with a 10/10 rated school district, West Hollywood Elementary, and a stone's throw to famed Sunset Blvd and retail & restaurant studded Santa Monica Blvd.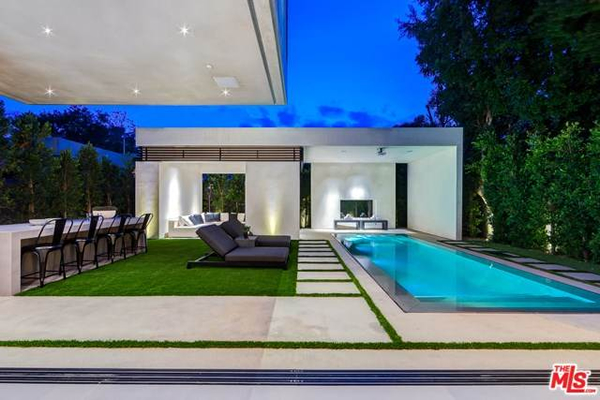 935 N La Jolla Avenue, West Hollywood, CA 90046
Beds 4 | 5 Baths | 3,932 Sq. Ft. | House | Built in 2016
Rep: Douglas Elliman | Dena Luciano | Cell: (310) 600-3848
A great 1031 exchange opportunity, this 4 bedroom / 4.5 bathroom luxe residence is leased at $22,000 per month. This property provides effortless, sophisticated living at its best. Light streams down from generous 2nd story skylights, while oversized glass doors disappear into discreet pockets, leaving the back of the house wide open to the shimmering pool and spa. Just beyond is an extra roomy, fully functional cabana complete with a sleek gas fire pit. Entertainers will delight in the high-end, open plan gourmet kitchen. Property is leased until May 2020 for $22,000 per month.