Kane's Cuisine: Lasagna (in honor of Dorinda) (and Brandi)
LA Blade staff writer Christopher Kane shares his love and passion of cooking writing in his weekly Sunday column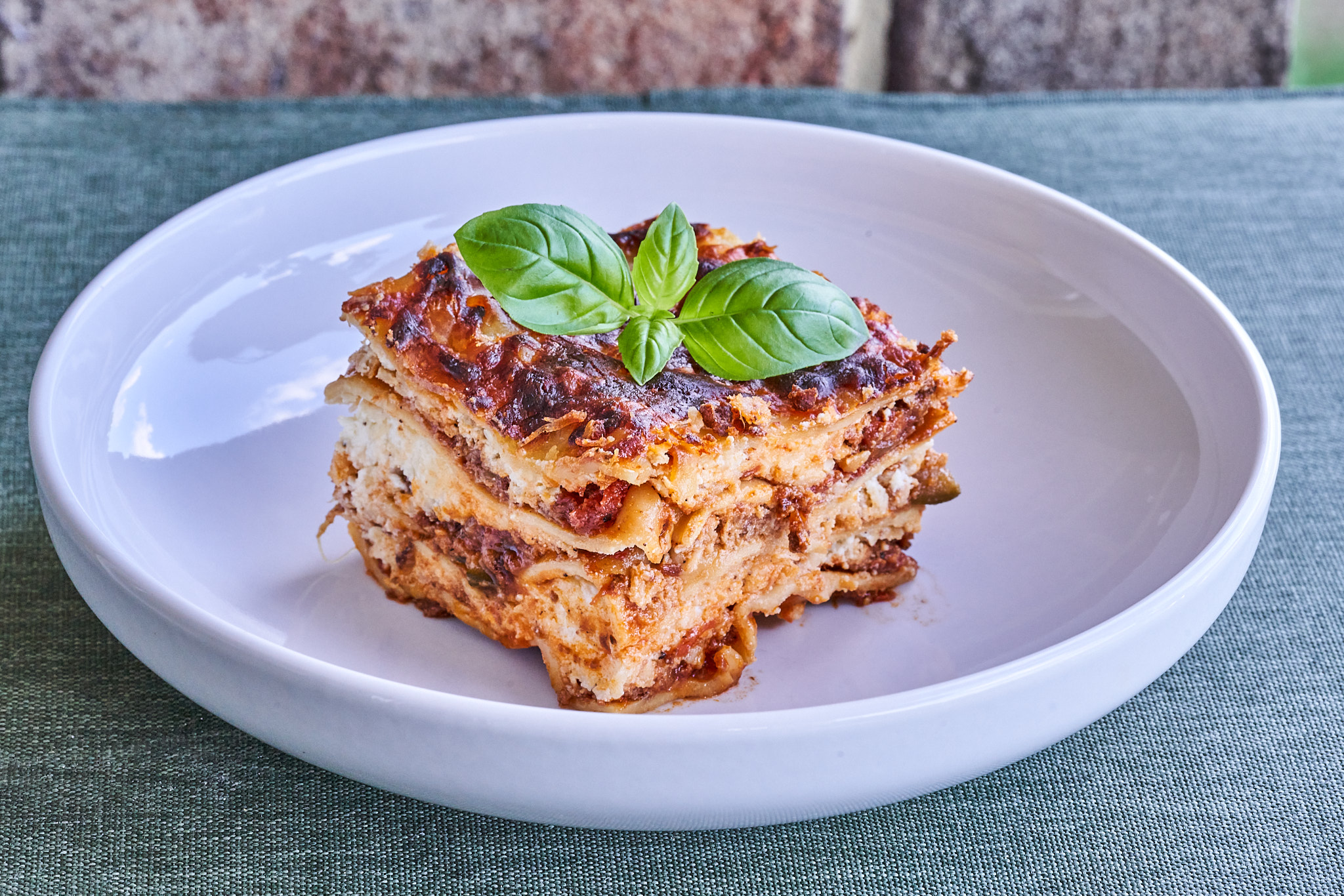 What happens when you have a pandemic and a bored stay-at-home political reporter with extra time on his hands? LA Blade staff writer Christopher Kane decided that he would pursue his second love and passion of cooking and now he's sharing the results in his weekly Sunday column.
WASHINGTON – So, I finally finished the critically acclaimed FX/Hulu series "The Bear" along with season 2 of Bravo/Peacock's "Real Housewives: Ultimate Girls Trip" (RHUGT), which was highly acclaimed by at least one "critic" who happens to write an influential cooking column for The Los Angeles Blade. 
Both shows are stressful in equal measure for completely different reasons. "The Bear" brought to the fore memories I'd suppressed from my years of working in restaurants, such as the time we ran out of pancake batter during a packed brunch service or the time I spilled a tray of hot coffees on a family of four. I wasn't a very good server.
RHUGT, meanwhile, gathers former stars of the various franchises into a mansion and follows their fights and meltdowns, including over whether host Dorinda Medley, formerly of the Real Housewives of New York fame or Brandi Glanville, guest in Medley's home and former star of the Real Housewives of Beverly Hills, makes a better lasagna.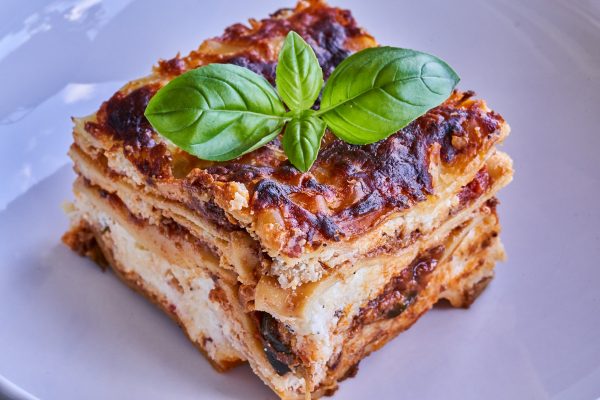 So, this recipe was made in honor of these queens. Tune in next week for my chicken piccata, a tribute to "The Bear." I was going to do both this week…
Cook one onion, finely diced, with 4-6 cloves garlic, finely diced, in olive oil over medium heat in a large pot. Season with salt and pepper and a dash of fish sauce, cooking for about 7-10 minutes. Add a few tablespoons tomato paste and cook until it turns a deep brick-red color, another 2 minutes. Add 1 pound ground beef and cook until browned. (I added sliced zucchini because we had a surplus of zucchini but it didn't really add much to the dish IMO)
Add 2 28-oz cans whole peeled tomatoes, crushing with your hands or a wooden spoon, and cook until well thickened, about 45 minutes
Preheat oven to 425° and bring a large heavily salted stockpot of water to boil
Reserve 1 cup shredded mozzarella, combining, in a large bowl, the remaining 1.5 pounds mozzarella with 2 cups ricotta, 1 cup parmesan, ½ cup heavy cream, and 1-2 cloves grated garlic, seasoning with salt and pepper
Cook lasagna noodles for 4-5 minutes, draining and rinsing the noodles in cold water, splashing them with olive oil to prevent sticking
Assemble lasagna in high-sided baking dish, starting with sauce, then noodles, then sauce, then cheese mixture, then noodles, then sauce, then cheese mixture, then noodles…finishing with a layer of noodles and your reserved 1 cup mozzarella
Cover and bake for 25-30 minutes; uncover and bake for a further 35-54 minutes. Let cool slightly and garnish with basil.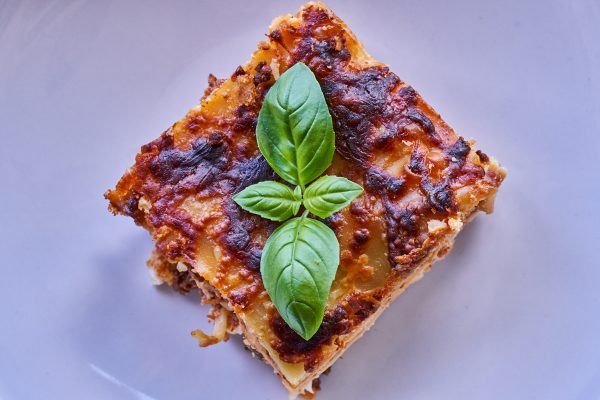 Kane's Cuisine: Drunken noodles, ingredients by Momofuku
LA Blade White House correspondent Christopher Kane shares his love and passion of cooking writing in his weekly Sunday column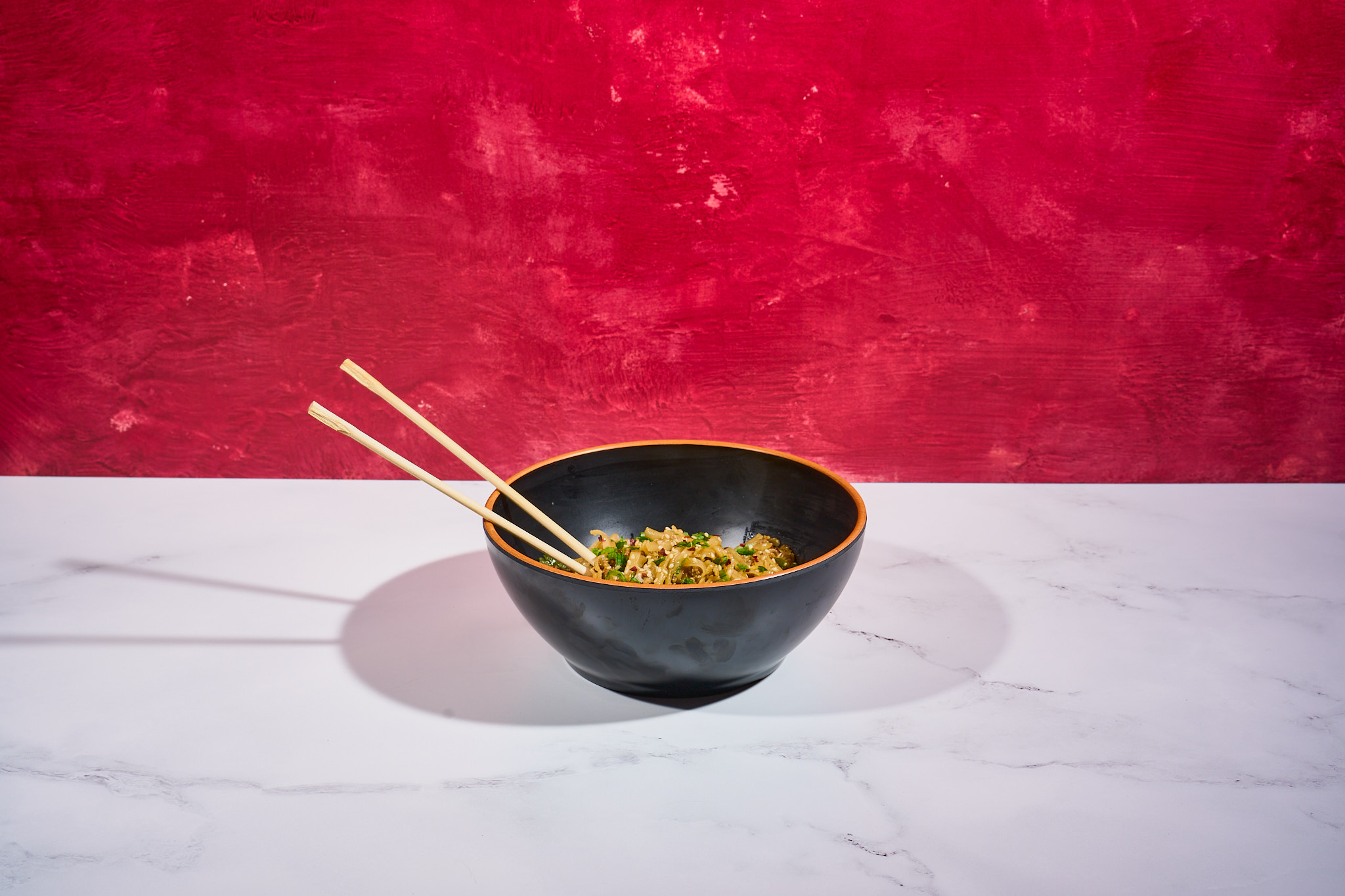 The LA Blade's intrepid Washington D.C.-based White House correspondent snarks his way through another delicious weekly recipe while dishing tea on other subjects…
WASHINGTON – Every recipe I'm seeing this week is some spin on Thanksgiving leftovers, and the only one I would even consider trying is the turkey ramen dish featured in The New York Times Cooking. 
I'm here to cleanse your palate and show you something you'd like to eat even when you're sick to death of eating and tired of even thinking about food. 
Momofuku, I would like to thank you for sending me the chili crisp and soy sauce used in this recipe (also pictured in this article). Both were fantastic and undoubtedly leveled up my interpretation of the classic Thai dish drunken noodles (Pad Kee Mao).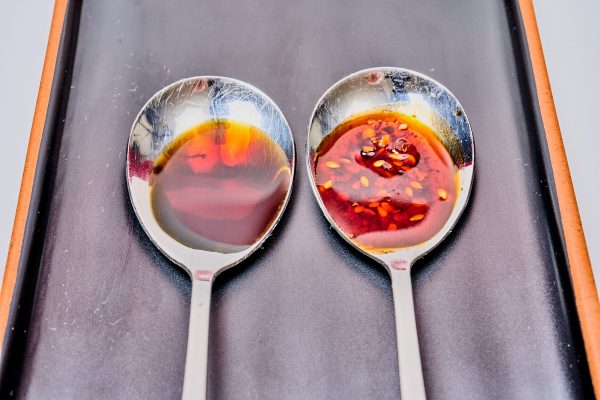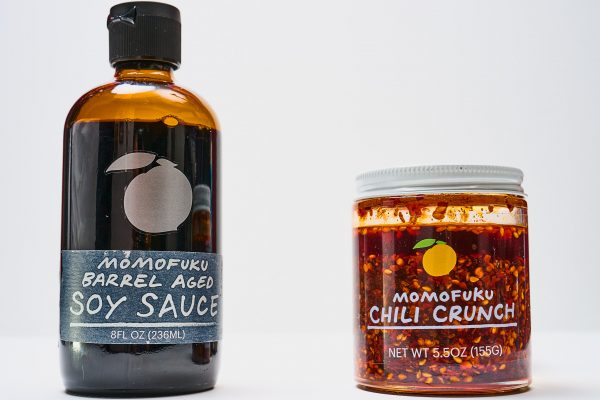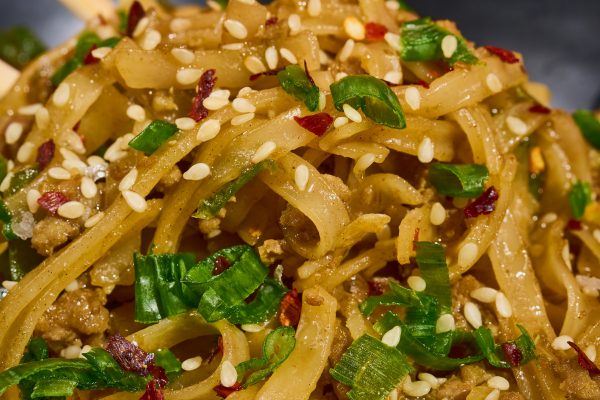 Recipe adapted from Julia Moskin's adaptation of Hong Thaimee's recipe (via The New York Times Cooking):
Put 8-ounces rice noodles (preferably wider than those pictured here) in a large bowl. Cover with hot water, allowing them to soak as you work your way through the next few steps, periodically stirring the noodles around with your hand
In another bowl, combine 2 tablespoons oyster sauce, one tablespoon Momofuku Barrel Aged Restaurant Grade Soy Sauce, one tablespoon fish sauce, 1.5 tablespoons white vinegar, and 1.5 tablespoons Thai black soy sauce, whisking until smooth
With a mortar and pestle, make a paste from four serrano chilis or other hot peppers, de-seeded, mashed with 8 garlic cloves. Heat a few tablespoons neutral oil in a wok or Dutch oven and cook paste for about a minute, stirring vigorously
Add 8 ounces ground pork, stir frying for about 3 minutes
Add noodles and continue cooking as you gradually add the sauce. If noodles are still under-done, add a splash of water and continue cooking
Serve topped with Thai basil, green onions, sesame seeds, red pepper flakes, and Momofuku chili crunch