Kane's Cuisine: Cashew chicken (& a rumor about Lea Michele)
LA Blade staff writer Christopher Kane shares his love and passion of cooking writing in his weekly Sunday column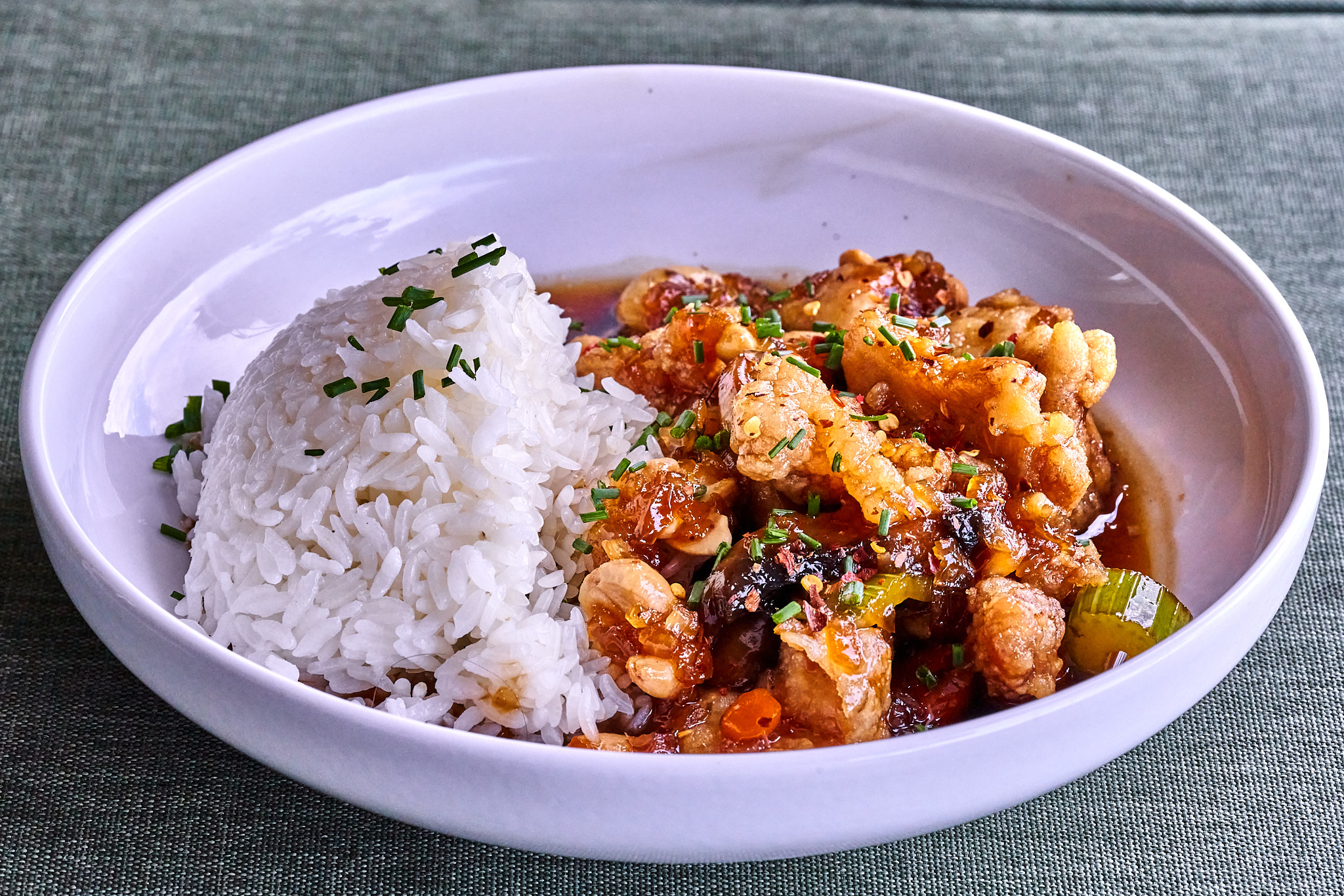 The LA Blade's intrepid Washington D.C.-based political reporter snarks his way through another delicious weekly recipe while dishing tea on other subjects…
WASHINGTON – According to survey data, people spend an average of 3 hours and 42 minutes per day on their phones. But according to me, y'all are lying on these surveys. Because according to those weekly push notifications, my daily screen time usually exceeds 8-9 hours…
You know what, though? I have zero regrets about the time I spent this week cradling my iPhone, basking in its blue light as I investigated the rumor about Glee actress Lea Michele not being able to read or write. Nor do I think the Wikipedia journey I took just now in preparation for writing this column was time ill-spent. More on that in a moment, but first, this tweet:
If you're not up to speed on the roots of the hilariously unhinged rumor, check out this podcast from Slate, this article in The Cut, and this pretty comprehensive summary in Complex. You'll thank me.
Anyway, among the many fascinating and occasionally valuable things I've learned from Wikipedia is the following, which concerns the dish featured in today's column (cashew chicken, in case you've forgotten by now after this long journey/Lea Michele digression…)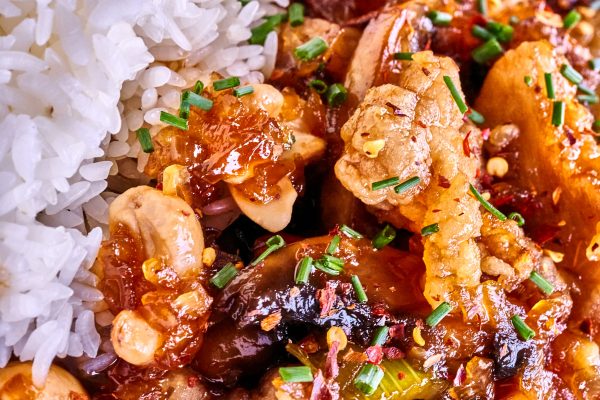 The Chinese American staple has deep ties to an unexpected place. Specifically, to the third largest city (Springfield) in a midwestern state (Missouri) represented by a Senator who fist-pumped in solidarity with the J6 insurrectionists and then, when they ransacked the Capitol, fled like he was Lea Michele at a table read. (To be fair, the good people of Missouri twice elected Claire McCaskill before they sent Josh Hawley to Congress.)
Cashew chicken, popularized by a Chinese immigrant at, of all places, the Grove Supper Club in Springfield, Missouri. Who would've thought?
Alright. Let's make like a suburban dad and wok & roll. (Sorry.)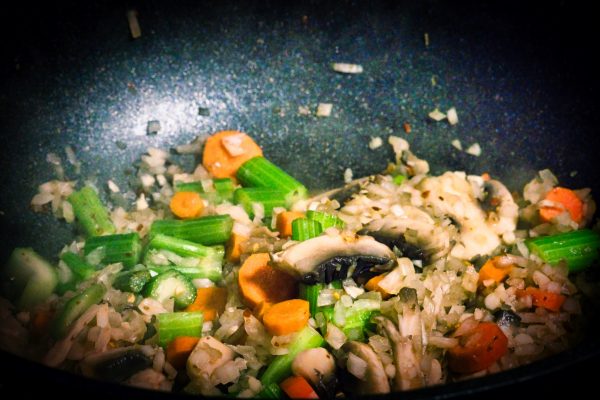 In a large bowl, combine one-pound boneless skinless chicken thighs cut into 1-inch pieces with two-thirds cup cornstarch, four tablespoons flour, and four tablespoons rice wine or chardonnay
In a separate large bowl, combine one cup cornstarch, two thirds flour, ½ teaspoon baking powder, and a fourth teaspoon baking soda
One piece at a time, drop the chicken into the second bowl, shaking off the excess cornstarch mixture and transferring it to a wire rack
In a large wok, heat 3-4 cups vegetable oil. Working in 4-6 batches depending on the size of your wok, carefully fry the chicken for 6-8 minutes (until golden brown), stirring gently to prevent the pieces from sticking together
Discard the oil, wipe out the wok (without rinsing it), and adjust the heat to medium-high
For two minutes, cook one onion, two carrots, two stalks of celery, eight ounces water chestnuts (optional but encouraged), four ounces mushrooms, and 6-8 garlic cloves. Onion, carrots, celery, and mushrooms should be roughly chopped into ½ to 1-inch pieces
Push everything aside to make room at the bottom of your wok. Add one cup granulated white sugar, allowing it to caramelize slightly for a minute or so. Add ½ cup soy sauce, two tablespoons oyster sauce, and a dash of fish sauce, stirring until the sugar is dissolved and then combining with the vegetables and other ingredients until everything is well coated
Continue cooking until sauce is thickened, about 5 minutes. Add the chicken and two cups of whole salt-free or low-sodium cashews. Make a slurry by combining two tablespoons cornstarch with four tablespoons water, add it to the wok, stirring until evenly distributed
Serve with rice and top with chives or green onions
Kane's Cuisine: Drunken noodles, ingredients by Momofuku
LA Blade White House correspondent Christopher Kane shares his love and passion of cooking writing in his weekly Sunday column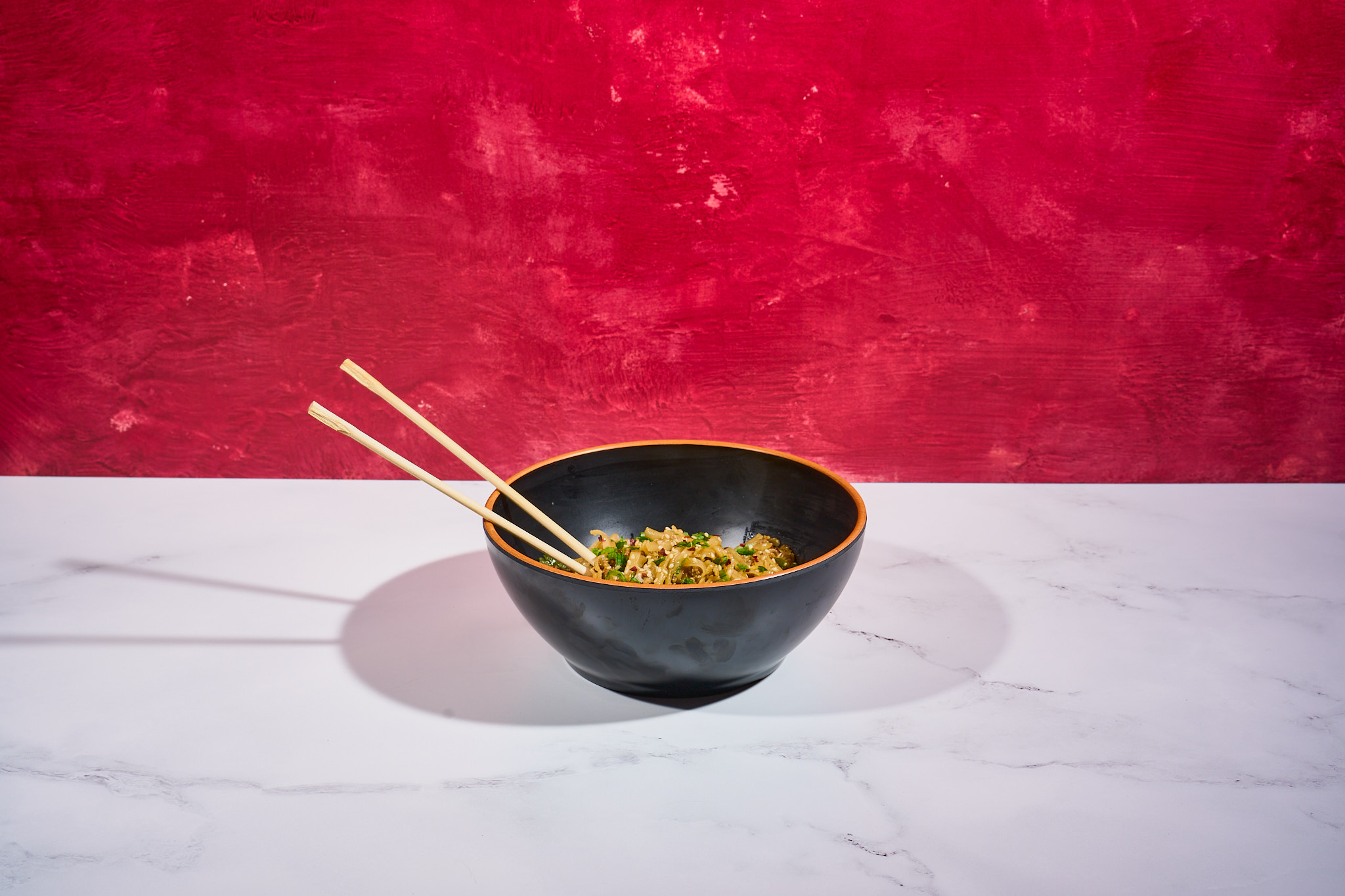 The LA Blade's intrepid Washington D.C.-based White House correspondent snarks his way through another delicious weekly recipe while dishing tea on other subjects…
WASHINGTON – Every recipe I'm seeing this week is some spin on Thanksgiving leftovers, and the only one I would even consider trying is the turkey ramen dish featured in The New York Times Cooking. 
I'm here to cleanse your palate and show you something you'd like to eat even when you're sick to death of eating and tired of even thinking about food. 
Momofuku, I would like to thank you for sending me the chili crisp and soy sauce used in this recipe (also pictured in this article). Both were fantastic and undoubtedly leveled up my interpretation of the classic Thai dish drunken noodles (Pad Kee Mao).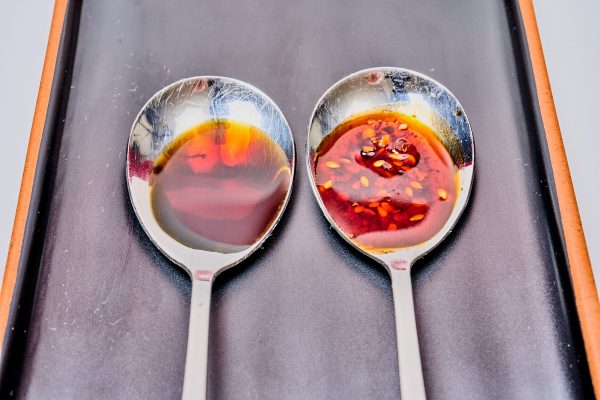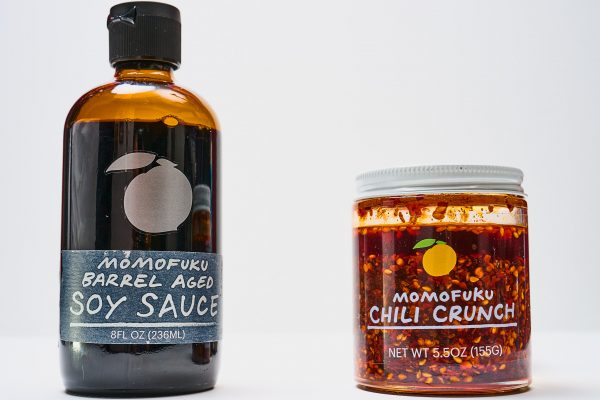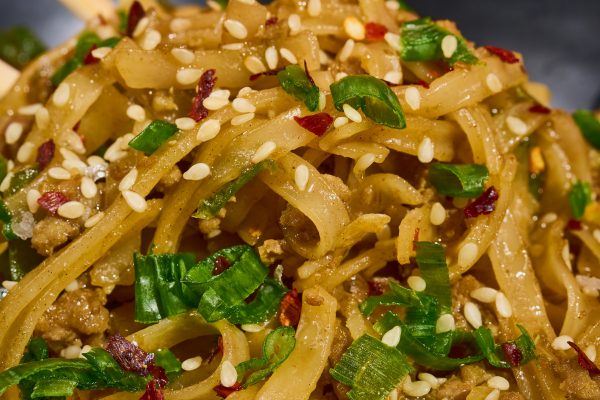 Recipe adapted from Julia Moskin's adaptation of Hong Thaimee's recipe (via The New York Times Cooking):
Put 8-ounces rice noodles (preferably wider than those pictured here) in a large bowl. Cover with hot water, allowing them to soak as you work your way through the next few steps, periodically stirring the noodles around with your hand
In another bowl, combine 2 tablespoons oyster sauce, one tablespoon Momofuku Barrel Aged Restaurant Grade Soy Sauce, one tablespoon fish sauce, 1.5 tablespoons white vinegar, and 1.5 tablespoons Thai black soy sauce, whisking until smooth
With a mortar and pestle, make a paste from four serrano chilis or other hot peppers, de-seeded, mashed with 8 garlic cloves. Heat a few tablespoons neutral oil in a wok or Dutch oven and cook paste for about a minute, stirring vigorously
Add 8 ounces ground pork, stir frying for about 3 minutes
Add noodles and continue cooking as you gradually add the sauce. If noodles are still under-done, add a splash of water and continue cooking
Serve topped with Thai basil, green onions, sesame seeds, red pepper flakes, and Momofuku chili crunch