American Library Association asks FBI to investigate threats
The letter also specified attacks on social media platforms. Many of these threats have been initiated specifically over LGBTQ+ books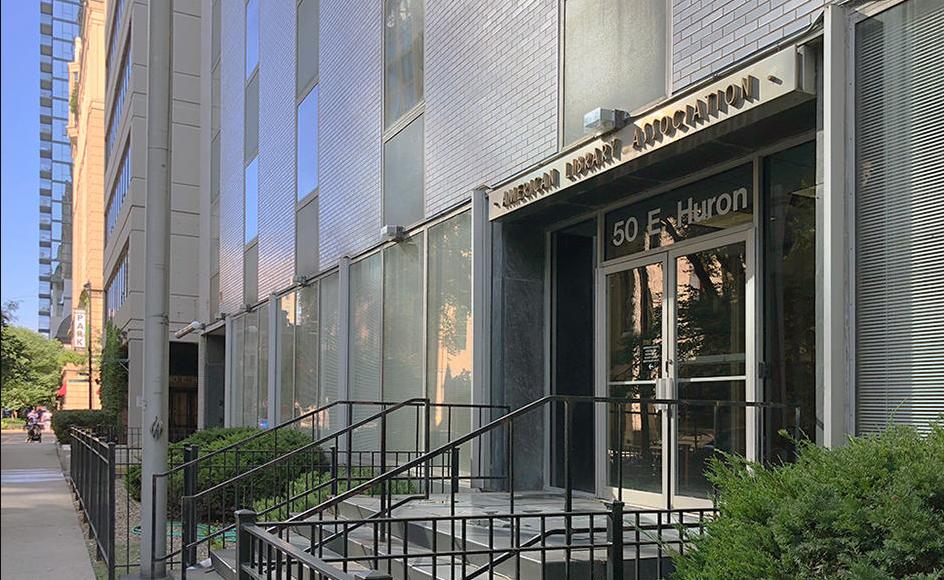 CHICAGO – On Monday the executive board of the American Library Association (ALA) sent a letter to FBI Director Christopher Wray expressing concerns about the ongoing serious threats directed towards public and school libraries and library workers since last Spring and asking Wray to launch an FBI investigation.
While the ALA Executive Board didn't state there was a direct connection between recent threats and opposition to library materials and programs, the board on behalf of its member libraires expressed deep concerns over the volume and intensity of the threats which have included violent disruptions of programs and verbal threats of physical harm.
The letter highlighted bombing or shooting threats that forced the temporary closures of Hawaii State Public Library System, Salt Lake City Public Library System, the Denver Public Library, the Fort Worth Public Library and the Nashville Public Library.
The letter also specified attacks on social media platforms over the past year. Many of these threats have been initiated specifically over LGBTQ+ books or books on race, along with violent threats and disruptions over drag queen story hours across the nation.
Notably, many of the disruptions and threats are promulgated by the Twitter account of Chaya Raichik, a former Brooklyn, New York real estate agent, who appears to be negatively obsessed with LGBTQ+ people.
When Raichik tweets to her 1.3 million followers, violence or threats of threats inevitably follow. The people acting on her tweets are very often members of the white supremacist group the Proud Boys, who analysts say have targeted nearly every event Libs of Tik Tok has tweeted about, and who rarely or never target events she doesn't tweet about.
Raichik also zealously targets transgender people with special emphasis on spreading lies and propaganda as she has reintroduced Anita Bryant 1970's era far-right anti-LGBTQ+ ideology and language, defining trans females and gay men as "groomers" which has reinvigorated anti-LGBTQ+ extremists.
"Libs of TikTok is synonymous with maliciously targeting LGBTQ organizations, people, and allies by posting lies, misinformation, and blatant hate," said a GLAAD spokesperson to the Blade.
In addition to the FBI Director, with a copy forwarded to Merrick Garland, Attorney General of the United States, the ALA is cautioning its members, urging that the "safety of library workers and patrons must be a priority. We encourage directors, supervisors and managers to review their institution's safety procedures with all staff so that everyone knows how to respond if they receive a threat or are threatened directly."
Transcript of the letter:
LETTER OF CONCERN TO FBI re: threats of violence in libraries: September 27, 2022
September 27, 2022
The Honorable Christopher A. Wray
Director
Federal Bureau of Investigation
935 Pennsylvania Avenue NW
Washington, D.C. 20535
Dear Director Wray:
We, members of the executive board of the American Library Association (ALA), are writing to register our concern over threats that are being directed at public libraries and library workers. In the past two weeks, bombing or shooting threats forced the temporary closures of Hawaii State Public Library System, Salt Lake City Public Library System, the Denver Public Library, the Fort Worth Public Library and the Nashville Public Library.
The bombing and shooting threats in these five metropolitan libraries come on the heels of other threats to library workers in school and public libraries, who have been increasingly targeted by violent disruptions of programs and verbal threats of physical harm, as well as attacks on social media platforms over the past year. In addition to documented instances reported in the media in recent months, library workers are reporting to ALA that they are receiving direct threats. We are concerned that these threats, some of which include the disclosure of personal details and false and defamatory claims, may lead to actual violence towards library workers.
Given the seriousness and proliferation of these threats of violence and other acts of intimidation increasingly taking place in America's libraries, we are gravely concerned for the safety of library workers and the millions of Americans who visit libraries each day.
We appreciate your attention to our concern about these threats to libraries and library workers and ask that you initiate an investigation as to whether there is any connection among them.
Sincerely,
The Executive Board of the American Library Association
Cc: The Honorable Merrick Garland, Attorney General of the United States
Matt Walsh anti-trans rally: death threats, Proud Boys & extremists
Walsh's rally attracted extremists, some of whom explicitly called for violence against medical professionals


By Mia Gingerich | WASHINGTON – Last Friday, the Daily Wire's Matt Walsh held a rally in Tennessee against gender-affirming care, a follow-up to his targeted misinformation campaign against Vanderbilt Children's Hospital.
Footage from the rally, which included speeches from Walsh, Sen. Marsha Blackburn (R-TN), and other media figures and local politicians, shows that it attracted a cadre of extremists, including members of the violent Proud Boys extremist group and multiple protesters brandishing signs explicitly calling for violence against medical professionals. Following the rally,
Walsh called the protesters "normal decent Americans" while Blackburn said she was "proud" to have participated. 
Walsh, an opportunist who has committed himself to an anti-trans crusade, recently claimed to be "building a nationwide organized movement" to target hospitals and medical providers with harassment after helping to drive harassment against Boston Children's Hospital. After the facility reported threats against doctors and staff, Walsh continued to target the facility, which later received more than one bomb threat. In September, Walsh targeted Vanderbilt Children's Hospital with similar false claims and mischaracterizations of procedures offered to minors, falsely claiming the hospital would "castrate, sterilize, and mutilate minors as well as adults."
The efficacy of gender-affirming medical care for trans youth, and the serious psychological risks of denying that care, have been shown by numerous studies, and such care is supported by every major medical organization in America.
Vanderbilt Children's Hospital responded to Walsh by saying it did not provide gender-affirming genital surgeries for trans youth but would temporarily cease other gender-affirming surgeries for minors, despite such surgeries having very low rates of regret. Following the success of his targeting of Vanderbilt, Walsh announced the rally at the Tennessee state capitol on October 21, which was billed as "The Rally to End Child Mutilation."
Walsh's rally attracted extremists, some of whom explicitly called for violence against medical professionals
Leading up to the rally, Walsh, who has a history of promoting or defending political violence, continually targeting healthcare providers and the LGBTQ community, comparing doctors who provide gender-affirming care to Nazis, calling for police to "[break] down the doors" of establishments hosting drag events, and tweeting he was "not just reporting" on the trans health clinic at Vanderbilt Children's Hospital but was "going to put a stop to it."
Footage of the rally streamed by Walsh and local news outlets on YouTube showed multiple attendees at Walsh's rally directly calling for violence against doctors, with one attendee's sign reading "Doctors who mutilate children should be killed."
The sign was visible at the front of the crowd for the duration of the rally, including during speeches by Walsh and Blackburn. The man holding the sign, who can be seen cheering for Matt Walsh during a speech by Tea Party activist Matt Meckler, was also recorded by local media confronting counter-protesters before the rally yelling, "No mutilators, mutilators go home."
Footage from a local newscast of the event also captured an attendee positioned further back in the crowd holding a sign that said, "mutilate the mutilators."
Following the bomb threat made against Boston Children's Hospital, Walsh claimed that "no critic of gender ideology gains anything or has any incentive to make a threat."
Footage from the rally also shows a number of members of the violent extremist group the Proud Boys, one of whom can be seen flashing a white nationalist hand signal as he passed counter protesters.
From CBS Channel 5's livestream of Matt Walsh's October 21, 2022, rally in Tennessee, streamed on YouTube
The rally also attracted fringe Christian fundamentalists who held oversized signs declaring, "homo sex is sin," and that "hellfire awaits" gay people and "baby killers." Another protester near the front can be seen holding a sign declaring, "We are at war," with the other side reading, "No justice, no peace, free the J6'ers," referring to those arrested for participating in the January 6 insurrection.
Walsh and other speakers at the rally used incendiary language directing anger at medical professionals
In addition to Walsh, speakers at the rally included GOP state politicians from Tennessee, who earlier this year passed multiple anti-trans bills (helping to perpetuate mental health crisis among trans youth in the state), and Blackburn, who used the confirmation hearing for Supreme Court Justice Ketanji Brown Jackson to push anti-trans talking points. Other speakers included Tulsi Gabbard, Dr. Colin Wright, and Chloe Cole.
During the rally, Walsh engaged the crowd with incendiary language, asking the audience, "As Tennesseans, do we believe in castrating children? Do we believe in that? Do we believe in drugging and mutilating kids?" Walsh added, "They believe in it." He continued, saying, "I'm not going to leave it to my kids to fight this fight. We don't leave it to our kids. We stand up and we fight. It isn't our kids' battle," before going on to characterize his "fight" as "a battle of good versus evil."
In her speech, Blackburn directed the attention of the extremists in the crowd to Vanderbilt, saying Walsh and the Daily Wire did an "amazing job" targeting Vanderbilt, referencing "what was taking place just down the street right here in Nashville." Later in her speech, Blackburn said she was going to "carry this movement to take care of our children, to end this child mutilation." As she neared the end of her speech, Blackburn said, "Look, you all are happy warrior freedom fighters, and you are not going to let the left get their way with our children."
Vanderbilt's proximity to the crowd's location was also referenced by State Rep. William Lamberth (R-TN), who said during his speech, "If not for Matt and his team, a certain university medical center just down the road would still be performing child mutilation surgeries."
Walsh and other speakers reacted to the rally by targeting counter protesters and lauding the anti-trans protesters
Immediately following the rally, Walsh, who last year called Kyle Rittenhouse a "victim" after Rittenhouse shot dead multiple people at a Black Lives Matter protest, tweeted a photo of the crowd where the sign calling for violence against doctors is visible, with Walsh simply captioning it, "We are winning."
Blackburn tweeted after the rally that she was "proud to defend Tennessee kids from these dangerous procedures today." Tulsi Gabbard wrote in her newly-launched Substack newsletter that there were "a handful of very noisy protesters who were there to support continued child mutilation" at the rally, but made no mention of those calling to murder doctors.
During his podcast on Monday, Walsh targeted the counter protesters at the event, calling them "satanic leftist zombies" and "emotionally disturbed freaks and losers," and claimed some of them were "of the paid variety." Walsh contrasted them with his supporters.
In the end I have to be grateful that the disgusting hellspawns did show up because it provided exactly the kind of contrast that I want people to see. On one hand, you have normal decent Americans of all ages and demographics speaking out against one of the great atrocities of our time, and on the other hand you have a bunch of screeching goblins who have no argument to present, no point to make, and are only interested in silencing the other side by whatever means necessary. So it's just up to each member of the public to decide whose side they want to be on. You see that footage, you decide, who do you want to line up with?"
**********************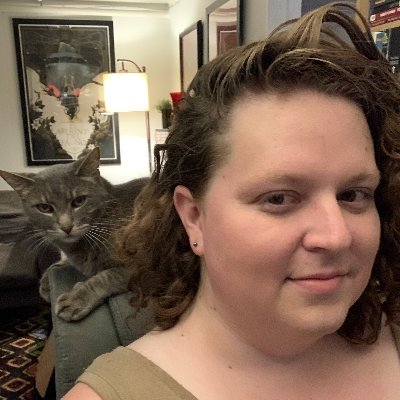 Mia Gingerich is a researcher at Media Matters. She has a bachelor's degree in politics and government from Northern Arizona University and has previously worked in rural organizing and local media.
********************
The preceding article was previously published by Media Matters for America and is republished by permission.