Anaheim invites drag group rejected by Dodgers to Angels Pride
Two prominent L.A. groups withdraw from Dodgers event to show support for The Sisters of Perpetual Indulgence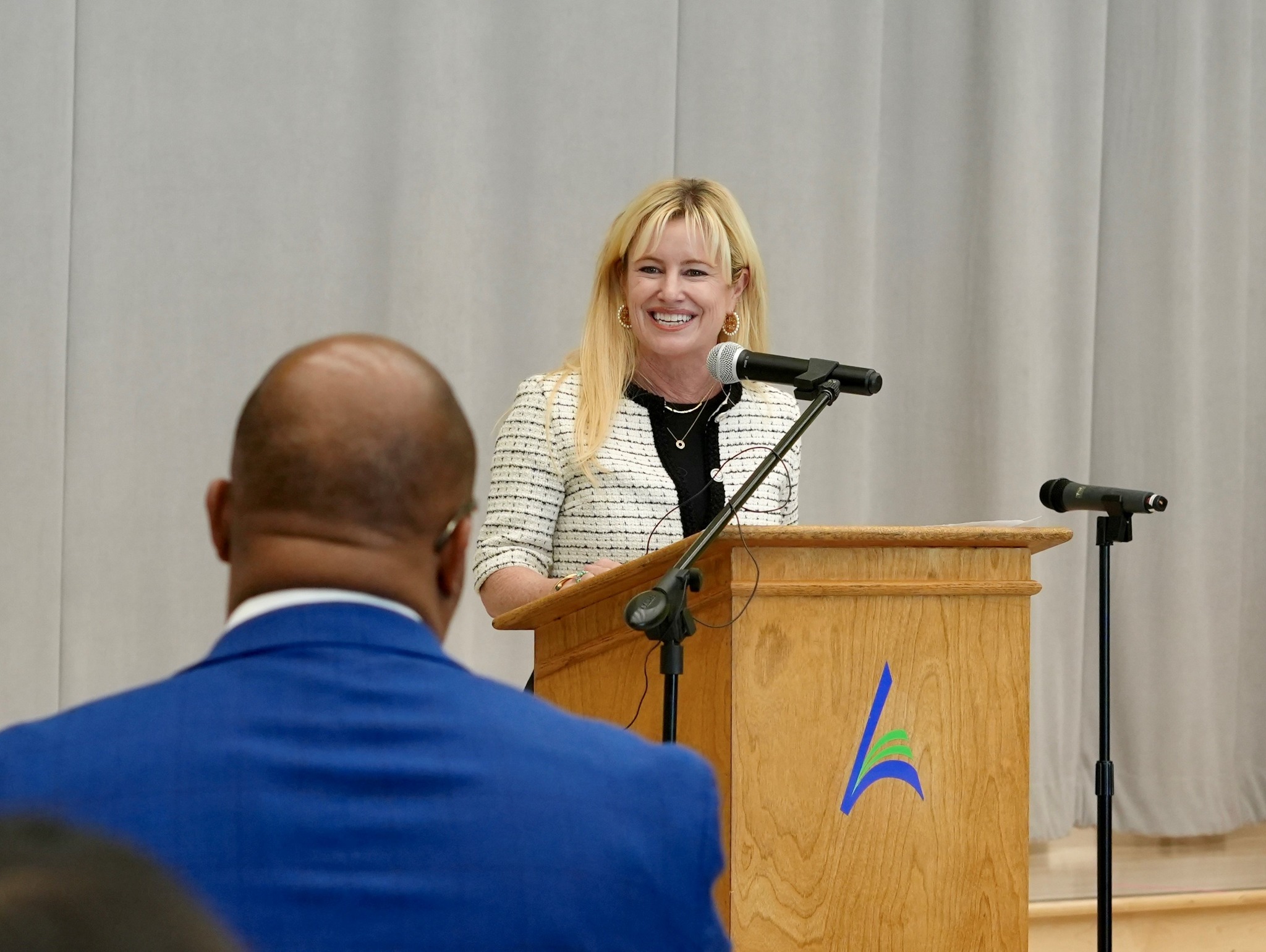 ANAHEIM, Calif. — Just days after being dropped by the Dodgers Major League Baseball team from its Pride Night event, the Sisters of Perpetual Indulgence nonprofit organization has found an angel of sorts, waiting in the wings, to welcome them.
As KABC-TV reported, the mayor of Anaheim invited the group to Angels Pride Night in a tweet Saturday that threw shade on the Los Angeles ballclub for its controversial decision.
"I'm inviting the Sisters of Perpetual Indulgence to join me for @Angels Pride Night at Anaheim Stadium on June 7. Pride should be inclusive and like many, I was disappointed in the Dodgers' decision," tweeted Mayor Ashleigh Aitken.
Anaheim's mayor is the latest in a growing list of politicians, organizations and everyday people criticizing the Dodgers for caving to pressure from an anti-LGBTQ Catholic group and U.S. Sen. Marco Rubio of Florida, as the Los Angeles Blade reported.
Earlier this week, the team disinvited the Sisters of Perpetual Indulgence because of complaints from the Catholic League and Rubio for allegedly "mocking" the Roman Catholic faith.
"The 'sisters' are men who dress in lewd imitation of Roman Catholic nuns," Rubio wrote.
He was following the call of the Catholic League's Bill Donohue to write to the baseball commissioner to protest the Dodgers' plan to award the Sisters its Community Hero Award.
The next day, the team changed that plan.
"Given the strong feelings of those who have been offended by the sisters' inclusion in our evening, and in an effort not to distract from the great benefits that we have seen over the years of Pride Night, we are deciding to remove them from this year's group of honorees," the team said in a statement it also tweeted.
The backlash over that decision keeps growing, as The New York Times reported. The Los Angeles LGBT center and L.A. Pride pulled out of the Dodgers Pride Night celebration scheduled for June 16.
The Sisters organize fundraisers and volunteer at LGBTQ+ community events, and sometimes dress-up as nuns. But members of the group reject the claim that they are anti-religious. In an interview with KNBC-TV, Sister Unity said the group's focus is on community service, ministry and outreach for marginalized populations. She said the group uses humor to expose the forces of bigotry, complacency and guilt.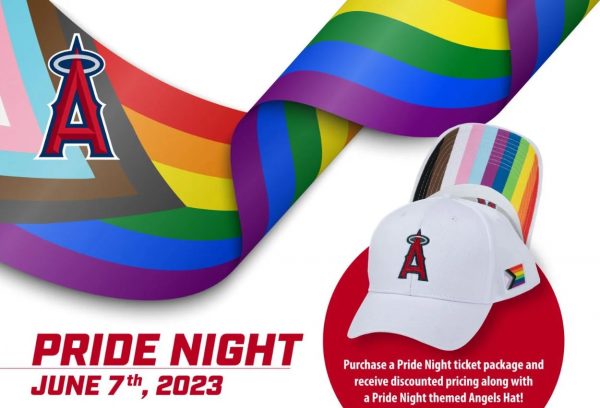 KNBC-TV reported Saturday that the Sisters have accepted Mayor Aitken's invitation to meet in Anaheim on Monday to discuss next month's Pride Night celebration at Angel Stadium.
Knott's Berry Farm reinstates its chaperone policy this Saturday
Under this policy, all guests ages 15 years old or younger must be accompanied by a chaperone who is at least 21 years old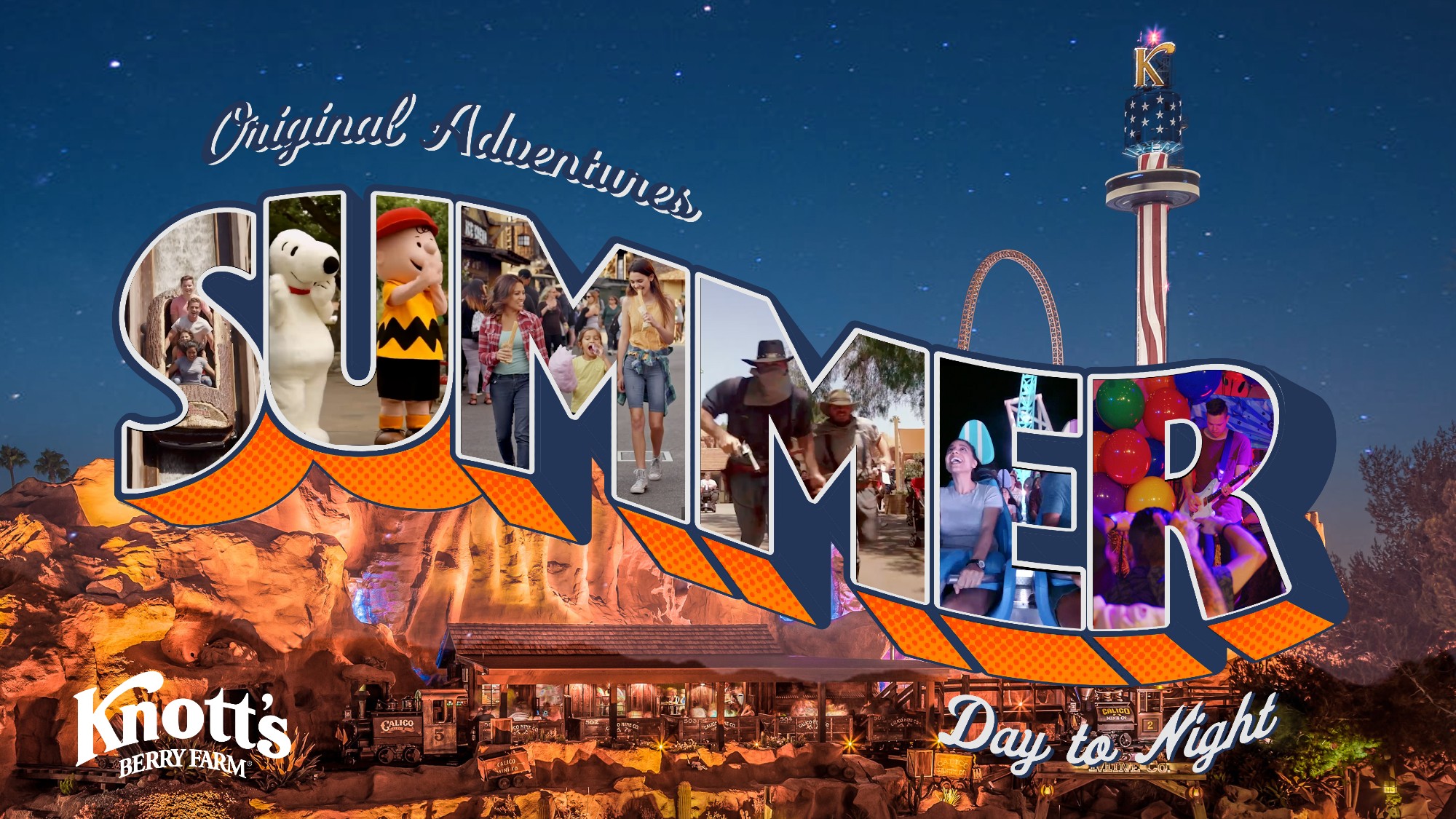 BUENA PARK, Calif. – Knott's Berry Farm, the 57-acre theme park located in Buena Park, California, announced Thursday the park plans to reimplement its chaperone policy this Saturday, April 22, that park officials had enacted last summer after a series of violent altercations.
The Orange County theme park was the twelfth-most-visited theme park in North America and averages approximately 4 million visitors per year. Last year visitors 17 years old or younger needed a chaperone on weekends, although the park removed the Saturday restrictions for the winter.
In a statement published to the park's website, the Code of Conduct and Chaperone Policy specifies:
The safety of our guests and associates has always been our top priority at Knott's Berry Farm and Soak City Waterpark. Over the past two years, there have been increasing incidents of unruly and inappropriate behavior across our industry and at other major entertainment venues.
We are committed to keeping Knott's Berry Farm and Soak City Waterpark a place where families and friends come together to enjoy a one-of-a-kind park full of fun experiences and immersive entertainment.
As part of that commitment, we are implementing a chaperone policy beginning Saturday, April 22, 2023.
Under this policy, all guests ages 15 years old or younger must be accompanied by a chaperone who is at least 21 years old in order to be admitted to or remain in the park after 4:00 p.m. local time to close.
The chaperone must present a valid government-issued photo identification with date of birth at ticket entry. One (1) chaperone may accompany no more than ten (10) guests ages 15 or younger per day. In addition, the chaperone must accompany their party during entry, remain inside the park during their visit, and be available by phone throughout their stay.
Guests ages 15 years old or younger who are found inside the park unaccompanied by a chaperone will be subject to ejection. This chaperone requirement applies to all Knott's Berry Farm and Soak City Waterpark ticket and season passholders.
We believe these changes will help ensure that Knott's Berry Farm and Soak City Waterpark continue to have a positive atmosphere where generations of families and friends can gather for a day of safe, fun, and good food. Millions of guests have counted on us for exactly that, and we will continue to deliver on that promise for generations to come.
The following behaviors or acts are strictly prohibited at Knott's Berry Farm:
Carrying firearms, ammunition, knives, and weapons of any kind and any other prohibited item. Knott's Berry Farm reserves the right to prohibit any items at their discretion.
Unsolicited photographing or video recording that disrupts a guest's experience or interferes with park operations
Unruly or disruptive behavior that interferes with guests' enjoyment of the park including running, the incitement of running, and blocking midways and exits.
Fighting or physical aggression of any kind, including verbal and physical assaults
Acts or behavior that park management determines is a safety concern or that interrupts park operations or guests' experience
Harassing/threatening behavior, sexual misconduct, or lewd behavior including inappropriate interaction with park guests or associates
Offensive language or gestures
Clothing with offensive language, obscene gestures/graphics, or nudity or clothing that does not sufficiently cover undergarments
Intoxication or substance impairment that results in irresponsible behavior
Smoking/Vaping is not permitted inside the park
Entering restricted areas including but not limited to ride Danger Zones and behind-the-scenes areas
Line Breaking- includes leaving and re-entering a line for any reason or place holding in line
Theft of any kind
Selling park tickets or soliciting and distributing literature not sponsored by the park
Refusing to follow verbal or printed instructions or cooperate with park personnel or security
Themed Attire
Family-oriented themed outfits/attire are permitted. Attire must not represent or resemble any official Park character, disrupt regular company operations, or potentially harm another guest or associate. Attire and accessories must meet Code of Conduct dress requirements and may not be offensive or violent and may not disrupt the general safety of guests or associates.
Guests wearing character-themed outfits may not sign autographs for other guests or represent themselves as a park associate. Costumes that conceal identity are prohibited. Rides and attractions may also have additional restrictions on dress attire. Themed outfits/attire may be prohibited during evening Halloween events.
Children/Teens – Notice to Parents & Guardians
Parents or guardians are responsible for the behavior of their minor children. Appropriate behavior and supervision are the responsibility of the parent/guardian and is always expected. In addition to our chaperone policy, we strongly recommend that minors (under 18) be accompanied by an adult. The park does not assume any responsibility or liability for unattended minors. Parents/guardians may be held legally liable for all acts of the children under their care.
Personal Conduct
Conduct deemed by Knott's Berry Farm to be inappropriate for the peace and good order of the park, guests, or associates, and which may adversely affect the safety of others is not permitted. Anyone who violates the Code of Conduct may be subject to ejection without refund.
Guests are encouraged to report any violations of the Guest Code of Conduct or suspicious activity to the nearest Knott's Berry Farm associate, Security associate, or call 714-220-5016.
Knott's Berry Farm reserves the right to revise or modify this Code of Conduct with or without notice.
NOTICE: Knott's Berry Farm Security personnel utilize surveillance cameras and body-worn cameras as part of their overall security program.