Red, White, & Royal Blue set to premiere on Prime August 11
Based on the New York Times best-seller by Casey McQuiston, the film premieres globally on Prime Video on August 11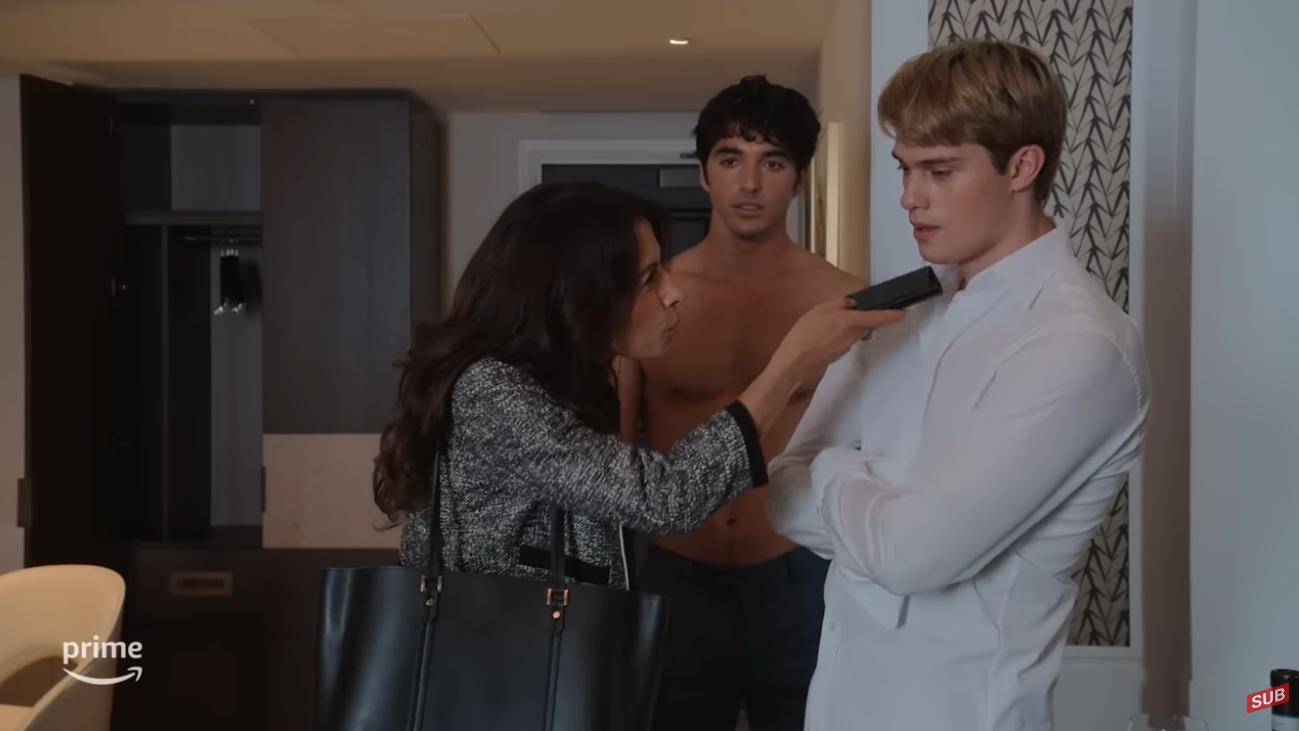 SEATTLE, WA. – Amazon Prime Video on Thursday released the trailer for the highly-anticipated rated R gay romantic comedy film Red, White, & Royal Blue. Based on the New York Times best-seller by Casey McQuiston, the film premieres globally on Prime Video on August 11.
The film is directed by Tony Award-winning playwright Matthew López and co-written by Ted Malawer.
Nicholas Galitzine and Taylor Zakhar Perez star in the film. Zakhar Perez plays Alex Claremont-Diaz, the son of the President of the United States (who is played by Uma Thurman) whose feud with U.K. Prince Henry (Galitzine) turns romantic — and R-rated-steamy.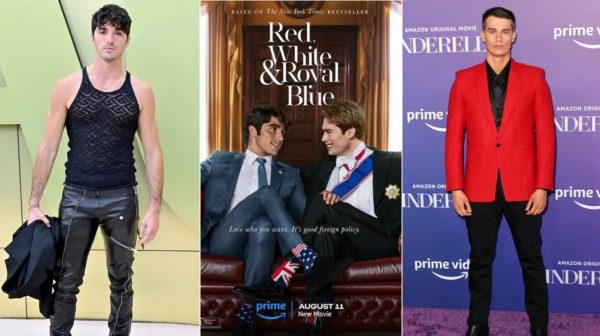 "Separated by an ocean, their long-running feud hasn't really been an issue, until a disastrous—and very public—altercation at a royal event becomes tabloid fodder, driving a potential wedge in U.S./British relations at the worst possible time. Going into damage-control mode, their families and handlers force the two rivals into a staged 'truce,'" the press release from Amazon Prime Video reads.
they're not beating the rivals-to-lovers allegations. #RWRBMovie premieres august 11 on @PrimeVideo. pic.twitter.com/u6l3YhZIXx

— Red, White & Royal Blue on Prime (@RWRBonPrime) July 6, 2023
Red, White & Royal Blue | Official Trailer | Prime Video:
Spotify Top Trends are Out- let's call them #RepresentationSoFluid
2023 was defined by return of major female pop stars, & sonic diversity topped charts & global music that gave rise to powerful genres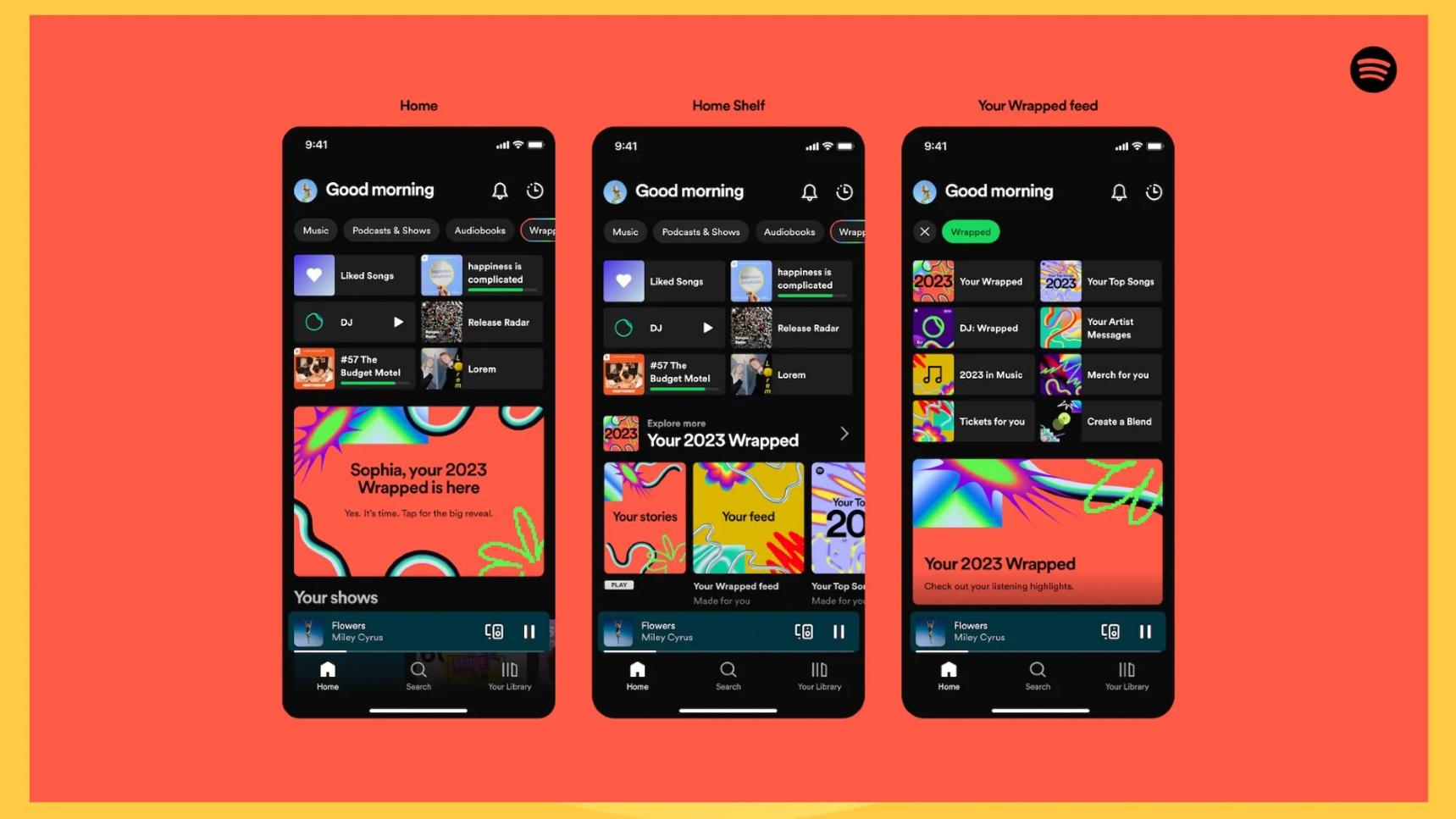 HOLLYWOOD – Spotify released its top songs, artists, podcasts and listening trends of 2023. While the podcast top 25 with its politics, conspiracy and other themes were decidedly non-queer, the music trends celebrated artists who are gender and sexual orientation fluid, and/or queer friendly.
The top artists globally were led by three artists who have embraced the LGBTQ community: Taylor Swift (hello, anyone surprised this lady is on top?), Bad Bunny and The Weeknd. At #8 in the list is presumed bisexual artist SZA. SZA, after speculation she was into women teased "It's not wrong lol."
The top songs globally are led by four artists who exude fluidity. Leading that pack is Miley Cyrus ("Flowers"). ""My whole life, I didn't understand my own gender and my own sexuality. I always hated the word 'bisexual,' because that's even putting me in a box. I don't ever think about someone being a boy or someone being a girl. My eyes started opening in the fifth or sixth grade. My first relationship in my life was with a chick. Once I understood my gender more, which was unassigned, then I understood my sexuality more," she has said.
The second most played song ("Kill Bill") artist is SZA, who, as mentioned, has teased her fluidity as well. Next on the list are Harry Styles and Jung Kook. Styles has felt no need to define himself calling it "outdated" to do so, saying, "It doesn't matter, and it's about not having to label everything, not having to clarify what boxes you're checking." While unconfirmed gay rumors swirl around Jung Kook, he too seems label adverse. When asked about what defines great fashion, he replied, "Wearing anything you like, regardless of gender."
Appearing at #8 in the top songs list, Selena Gomez, is another artist whose sexual orientation fluidity has kept fans guessing.
Bad Bunny, on Spotify's top artist list (#2) and is #1 on the top albums list ("Un Verano Sin Ti") is a proponent of Kook's gender fluid assertion. "Everybody has to feel comfortable with what they are and how they feel. Like, what defines a man, what defines being masculine, what defines being feminine? I really can't give clothes gender. To me, a dress is a dress. If I wear a dress, would it stop being a woman's dress? Or vice versa? Like, no. It's a dress, and that's it. It's not a man's, it's not a woman's. It's a dress."
Probably to no one's surprise, the Spotify lists reflect the attitude of the youngest LGBTQ activists. Nothing is necessarily out-and-out "gay", and while there does seem to be a bit of closeting, albeit with gender non-specific clothing, fluidity seems to be queering of the day. In the end, the artists are all very much LGBTQ affirming. Just as they do not have an appetite to discuss who is sleeping with whom, we too should just give a big "who cares?"
Here are the key lists:
Top 10 Artists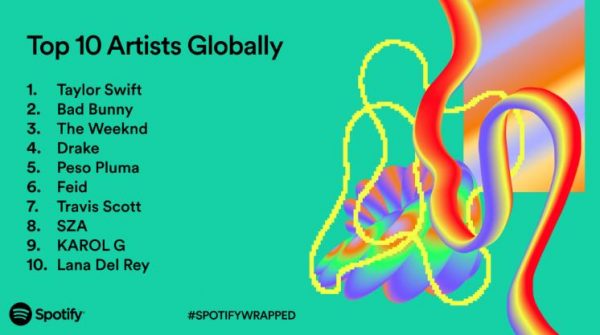 Top 10 Songs Globally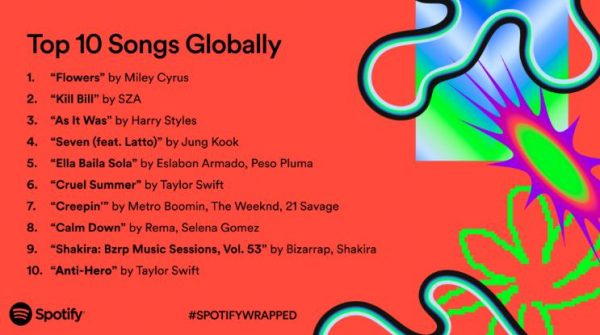 Top Albums Globally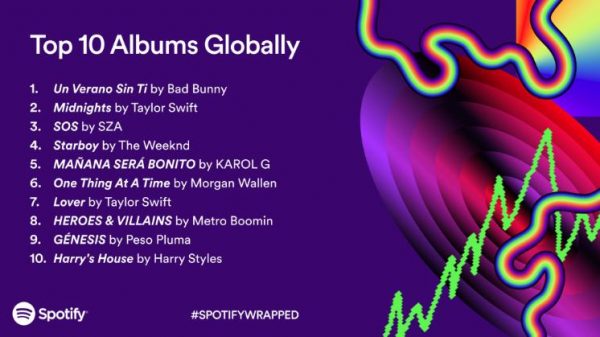 ******************************************************************************************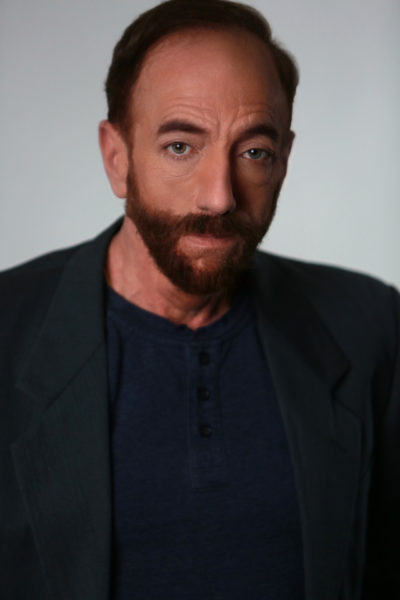 Rob Watson is the host of the popular Hollywood-based radio/podcast show RATED LGBT RADIO.
He is an established LGBTQ columnist and blogger having written for many top online publications including The Los Angeles Blade, The Washington Blade, Parents Magazine, the Huffington Post, LGBTQ Nation, Gay Star News, the New Civil Rights Movement, and more.
He served as Executive Editor for The Good Man Project, has appeared on MSNBC and been quoted in Business Week and Forbes Magazine.
He is CEO of Watson Writes, a marketing communications agency, and can be reached at [email protected]