Heartstopper Season 2, premiering on August 3 only on Netflix
It's almost time to show the world what love is made of. Here is the official trailer for Season 2, premiering on August 3 only on Netflix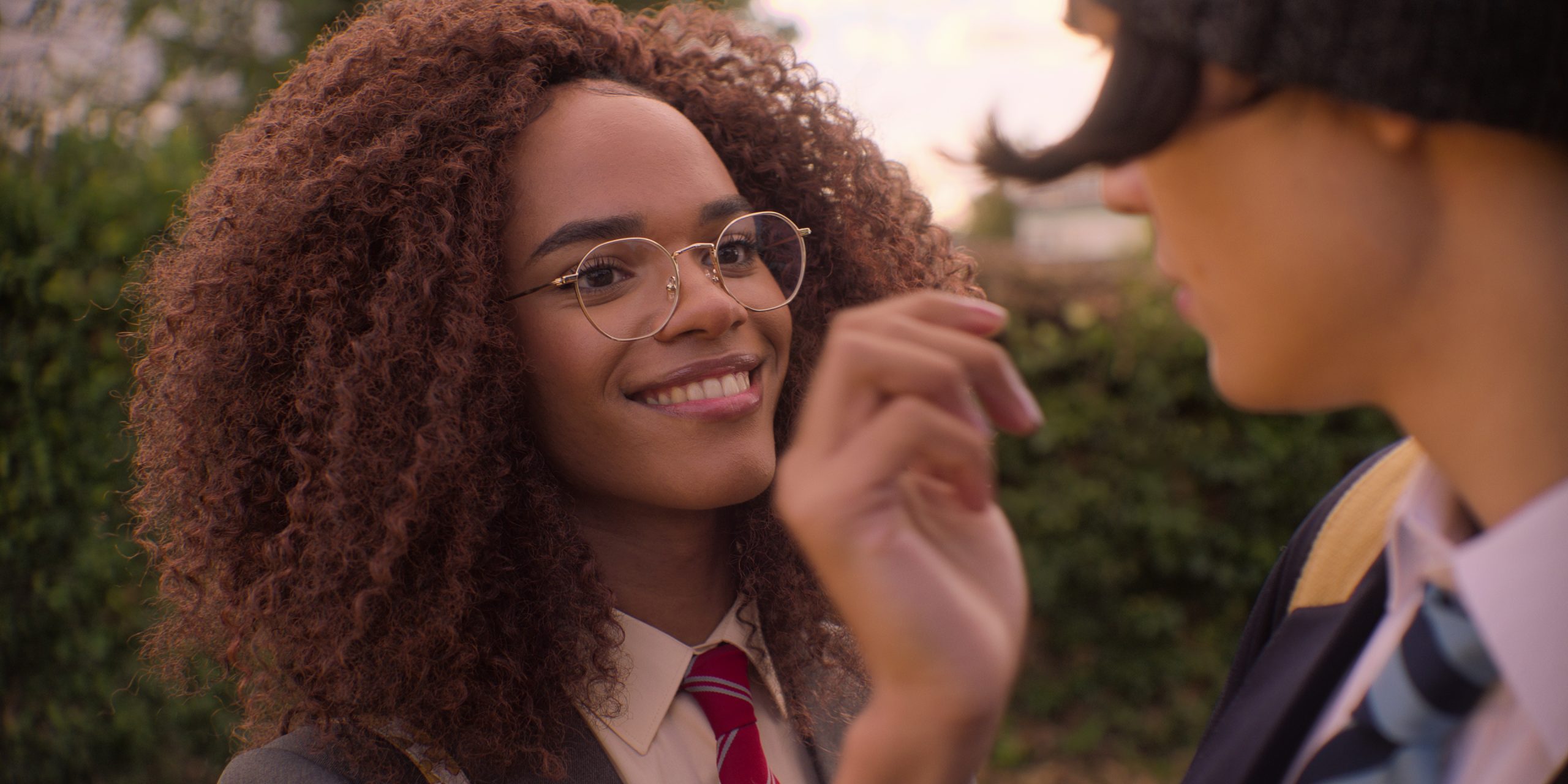 LONDON – Nick and Charlie navigate their new relationship; Tara and Darcy face unforeseen challenges and Tao and Elle work out if they can ever be more than just friends. With exams on the horizon, a school trip to Paris and a prom to plan, the gang has a lot to juggle as they journey through the next stages of life, love and friendship.
Heartstopper: Season 2 | Official Trailer | Netflix: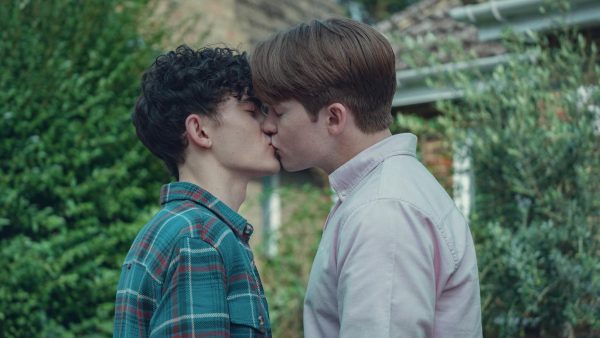 See-Saw Films & Netflix present Heartstopper Season Two
Written and Created by: Alice Oseman
Director: Euros Lyn
Executive Producers: Patrick Walters, Iain Canning, Emile Sherman, Alice Oseman, Euros Lyn
Cast: Kit Connor, Joe Locke, Yasmin Finney, William Gao, Corinna Brown, Kizzy Edgell, Sebastian Croft, Tobie Donovan, Rhea Norwood, Jenny Walser, Cormac Hyde-Corrin and Olivia Colman
Queer Eyeing for the Dead Guy
Here's a great campy streamer for your gay Halloween pleasure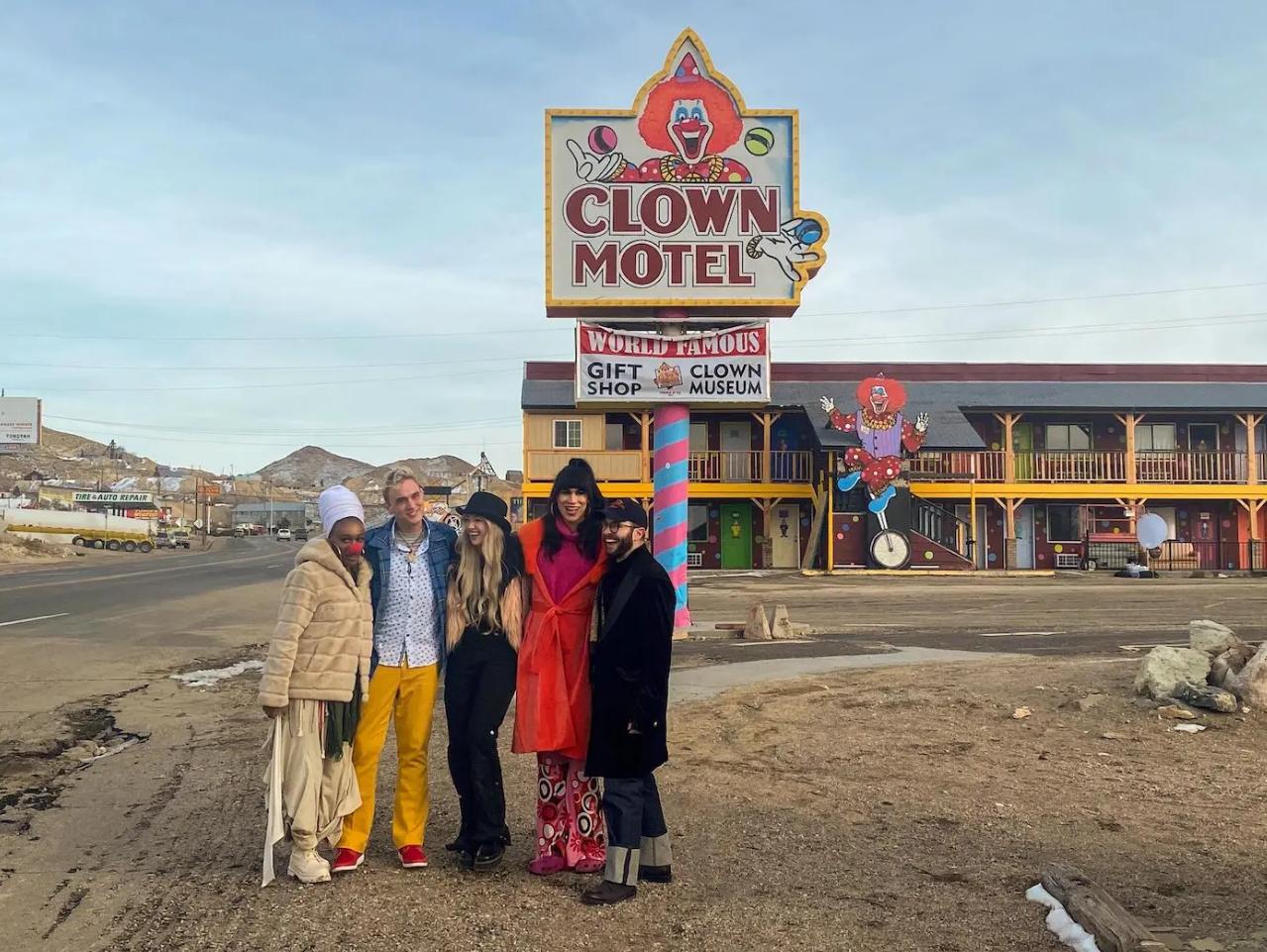 HOLLYWOOD – Most of the descriptions of the new Hulu show Living for the Dead throw it up for comparison against the classic Queer Eye shows.
There was Queer Eye OG, and the current Queer Eye. Does this new show, which comes from the same producers, constitute the third? Five queer people descending on straight people in need, brandishing their talents and expertise to save the day. That fits. Except the recipients of the queer makeovers in this case, are all dead.
Queer Eye is not Living's true legacy. It's true legacy is:
Scooby Doo.
Like Scooby Doo, Living is a frolicking adventure by a ragtag team, out to find ghosts. Instead of the Mystery Machine van, Living for the Dead's fab five traverse the country in a beat up RV. The cast seems to be more like the love children of Shaggy and Velma than they do the offspring of Ted Allen and Carson Kressley. Here is how they matchup: blond sweet-faced Fred is now blond sweet-faced Logan Taylor, a medium from Tennessee. Daphne is now enchanting witch Juju, who fellow castmate Roz Hernandez calls "a work of art." Shaggy has gender-bended into the fair, hippie-like, but gorgeous Alex May, the techie ghost hunter of the group. Velma also has gender-bended into the cute intellectual "uncle" Ken Boggle. Bearded with a snazzy bowler hat, Ken is never caught without his Velma-like glasses as he analyzes every ghostly situation.
In the center of this mele, is the fabulous Roz Hernandez, trans woman, drag queen. While Roz certainly dresses like a Daphne, her true spirit animal is something very different. "I'm the scaredy cat of the group," she confesses.
Yes, Roz is Living's version of Scooby Doo.
They each brought down-to-earth fear into the equation in hilarious ways. "One of my biggest fears is sleeping in haunted locations," Roz states boldly. Where Scooby thrived on Scooby-snacks, Roz shoves donuts into her mouth as she panics. When the team bellied up to the check in desk at the haunted Copper Palace Hotel, Roz told the proprietress, "Don't put me in a haunted room. I can't sleep with ghosts around."
"Oh honey," the woman replied. "You ain't getting no sleep tonight." And she didn't.
Skeptics abound as the team bounces from haunted hotels, deserted mansions, ghostly strip clubs and horrific sanitariums. The theory in each location is that the team will find out the story of the ghosts, and institute a rectification, bringing peace to the ghosts, and a now habitable location for the living who have to deal with them.
At that point, the show does make an attempt to be Queer Eye for the Dead Guy. Whether they succeed or not, is up to the belief system of the viewer and how much spiritualist dogma sits. Most of the cast come from traditionally religious backgrounds and now have "deeply held beliefs", but in very non-traditional things.
Juju is a witch and psychic who professes to be a veteran of sexual relationship with a ghost. Whether you choose to believe her or not, her charismatic strength is impressive.
Alex specializes in the paranormal with a specialty in technology. Her family was very open-minded, with several mediums in the clan. She sees herself as a "failed medium". Instead of psychic pursuits, she became attracted to the energy devices that could detect, and communicate with paranormal entities.
To Alex, the devices were logical and made sense.  She collects creepy dolls and happily lives in a haunted apartment with two ghosts. The apartment's activity was so intimidating that the previous tenant had run out in the middle of the night and broke their lease. Alex sees herself as half skeptic, half believer, and so she has to put herself in the situations fully to experience its realness. "I am looking for undisputable proof. In that moment, my desire, is to capture it. My fear is really counteracted by curiosity."
Ken and Logan are both southern boys with spiritualist grandmothers. Both are psychics, but Ken's strong medium is Tarot cards. He is vehemently passionate about the show, he states, "I am God's pickiest human when it comes to TV. I am a southern dramatic queen… Living for the Dead is not paranormal television, it is an 8-part mini-series. Five friends in a tripped out, crazy RV that are going into situations to help the living by healing the dead. … I've never seen anything so beautiful, I have never seen anything so in touch. I've never seen any paranormal television show that has contributed to the conversation about what happens in life after death as we have with our show … It is dripping with reality, It is dripping with heart, and real horror moments."
Logan has the most seriously vulnerable moments in the series. A homophobic ghost berates him in Las Vegas, and in another episode, he becomes possessed. It is his victimization at the hands of humans in his life that is the most heart-wrenching, however. While his small town was not thrilled about him being gay, his psychic abilities made him a scandal. He tells the tales of numerous ministers giving sermons rebuking him. 
Christina Cauterucci of Slate's Outward podcast went particularly mean-girl on his confessional. She stated coldly, "I also am imagining people watching it and thinking, yeah, 'they're right… being queer is just like having a paranormal gift, I don't want a straight person to watch this and come away thinking that all queer people feel this way."
While her podcast co-host Bryan Lowder showered the show with love, "This is my favorite show that I've seen in ages", Cauterucci accused the show of "pulling the wool over our eyes" and faking the ghostly effects caught on camera.
Roz Hernandez would shoot that down in a second. "This stuff is REAL y'all. And I'm skeptical!" she screams. Her frustration was over all the stuff that the camera didn't capture. "These damn ghosts would do the wildest things …when we were off camera, or the camera was not on me!"
Roz truly is the epicenter of the show. She brings authenticity both from being authentically scared, but also hilariously skeptical. She also displayed an empathy for the ghosts that is not ever expressed on paranormal shows. She gives attitude ON BEHALF of the ghosts, and doesn't really get why ghosts would even cooperate with the hunters. "If I was a ghost and they were bossing me around, I'd be like, damn bitch, you don't pay my bills, why do you get to tell me what to do?"
Probably the best Roz moment was in the Las Vegas strip club. Roz was sitting by a quiet ghost-box communicator. She was bemoaning that all the other team members were around the club, each tussling with a ghost, and yet there she sat, alone, un-haunted. "Is it because you don't like my hair?" she shouts. The ghost box immediately responded with a resounding "Yes." Bitch! (And the look on Roz's face…priceless.)
Roz is the major cheerleader for the rest of the group. She hosts a weekly Ghosted podcast and has brought on each member, one by one. "Don't tell the others, but you… you're my favorite…" she whispers on air to each of them.
The show mostly succeeds in the "problems" rather than the solutions. The ghost phenomena is intriguing and the stories of the dead are touching. A closeted ghost drag queen, a ghost homophobe, and a ghost family that featured a controlling dad and his gay son, are some of the spirit highlights.
While no ghost is given new abodes, new cooking skills and a spiffy new look, the queer eye of the ghost hunters is still engaging, bonding and more than a little spooky.
The fab five are each interesting characters, and whether you believe in what they professed or not, each is fascinating to watch and for whom to grow affection.
So as we party hardy this Halloween, and in its aftermath, this streamer is a worthwhile guilty pleasure.
Oh. And Roz. If you are listening…. You are my favorite.
Don't tell the others.
*****************************************************************************************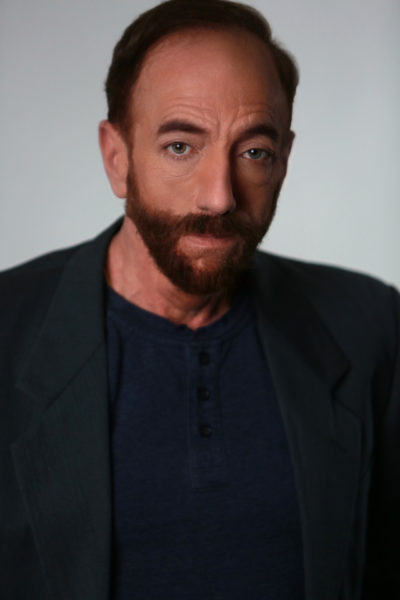 Rob Watson is the host of the popular Hollywood-based radio/podcast show RATED LGBT RADIO.
He is an established LGBTQ columnist and blogger having written for many top online publications including The Los Angeles Blade, The Washington Blade, Parents Magazine, the Huffington Post, LGBTQ Nation, Gay Star News, the New Civil Rights Movement, and more.
He served as Executive Editor for The Good Man Project, has appeared on MSNBC and been quoted in Business Week and Forbes Magazine.
He is CEO of Watson Writes, a marketing communications agency, and can be reached at [email protected]