The LGBT Stake in Defending Our Democracy
Resistance is a patriotic duty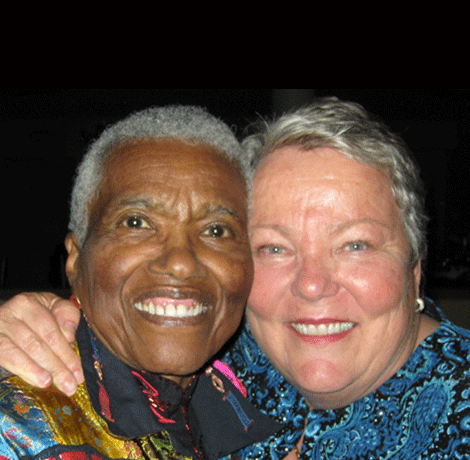 The center of American power, the seat of democracy, is in chaos. The world watched Donald Trump destroy civility as a campaign sideshow; now his bullying narcissistic ineptitude is threatening to destroy civilization. "Lord of the Flies" as a Reality TV show. But the White House is not an island unto itself and the latest breath-taking revelations that Trump leaked highly classified intelligence about ISIS to Russian officials during a meeting in the Oval Office—the sharing of which was not agreed to by the Israeli source—has caused feverish concerns about his competence and credibility.
Meanwhile, despite claims from the State Department that they are "deeply disturbed" about the abuse and murder of gays in Chechnya, the issue never came up in the meeting between Trump and the Russian foreign minister. The fact that Trump promised to protect the LGBT community to get LGBT votes, only to roll back Obama era protections and turn a blind eye to the anti-LGBT atrocities in this region of the Russian Federation only goes to shred the last wisps of his credibility even more.
"Some of the changes that we're seeing should seem small, but they matter a great deal if you're the person affected," former Sec. of State Hillary Clinton told an audience at the New York City LGBT Center last month. "Others carry historic significance, like the future of the Supreme Court."
Or the future of a state. The Human Rights Campaign says it is tracking more than 130 anti-LGBTQ bills in 30 states, including Texas. "This is the most number of specifically anti-LGBT bills that we've ever faced," Chuck Smith, president of Equality Texas, told USA Today about the 24 anti-LGBT bills introduced this session. "It's an all-out assault on LGBT people."
What is surprising is that some Democrats seem to be backtracking on LGBT equality for the sake of political expediency.
For example, North Carolina Gov. Roy Cooper, a Democrat elected with a lot of help from the LGBT community furious over the hateful HB2, told the Center for American Progress "2017 Ideas Conference" on Tuesday, May 16 that he had a choice about signing a "compromise" repeal bill. "Do I continue to make a statement and pound on the table and nothing happen, or do I take a positive step, make progress, and continue to fight. I chose the latter for my state because we got rid of the birth certificate requirement, we opened up the ability of local governments to provide some protections now, and some in the future. I'm gonna issue an Executive Order pretty soon, that is comprehensive, that helps with LGBT protections, and we're going to keep working every day."
The CAP audience applauded. But LGBT politicos on the ground felt betrayed by the compromise,  which Cooper hastily signed to meet a deadline imposed by the NCAA.  The ACLU of North Carolina called the repeal a "disgraceful backroom deal" that uses LGBT rights "as a bargaining chip." Important provisions of HB2 are still in effect until 2020, including prohibiting cities from passing nondiscrimination ordinances regarding private employment or public accommodations nor are transgender citizens allowed access to public bathrooms that match their gender identity. Cooper  signed that bill in March but no executive order has yet been offered. Nor has the Democratic Governor's Association called off plans for a September meeting in North Carolina, despite several states, including California, upholding a travel ban there until LGBT citizens receive full equality.
And then there's the ugly homophobia in the race for California Democratic Party Chair with supporters of out Eric Bauman's opponent accusing him of pedophilia. ""What they're accusing me of is being a child predator! And I lost it. I started crying uncontrollably," Bauman told me about hearing of the false rumors. "This is despicable! This is not the Democratic Party! These are Trumpian tactics and it has to stop!" The reaction in the LGBT community has been swift: "I am sickened that there still are people in California's Democratic Party who would resort to these false smears to favor their preferred candidate," Equality California Executive Director Zbur told the LA Blade, calling for an investigation.
But fighting back, resisting is not enough, Lorri L. Jean, CEO of the L.A. LGBT Center, told the crowd at "An Evening for Women" in Hollywood May 13.  "No matter the obstacles we faced, no matter who was in power, we NEVER accepted the status quo or settled for crumbs.  And we certainly have not been satisfied with simply trying to limit the damage being done to us," she said.  "We cannot allow timidity or fear or even the prospect of short-term failure to reduce our expectations or our demands.  That kind of determination has been the key to our movement's success thus far.  And it is key to our future."
Jean pointed out that Los Angeles and California "have enormous power," and will exercise it. "We will set the example for our nation, continuing to make real progress while holding fast to the values we cherish:  inclusivity, diversity, acceptance," she said, organizing everywhere. "We will speak up and expose wrongs and hold the perpetrators accountable.  And in 2018 and 2020, with regard to those who would have us regress to an America that was never great for people like us, we will send them packing!"
In fact, Jean said, the LGBT community is inspiring. "Fighting for justice, and winning, is what we know how to do.  It's one of the things we do best.  In these difficult times, it's critical to remind ourselves of that fact.  We must remember not only that we are on the right side of history, but that we are fierce and resilient and inspiring.  We must use that power to ensure we do more than simply weather the storm.  We must BE the storm!"
In her own words: Somali singer IDMAN on queerness & family
Musical artist, IDMAN, creates a sonic tableau of hybrid R&B that explores the highs and lows of navigating relationships & life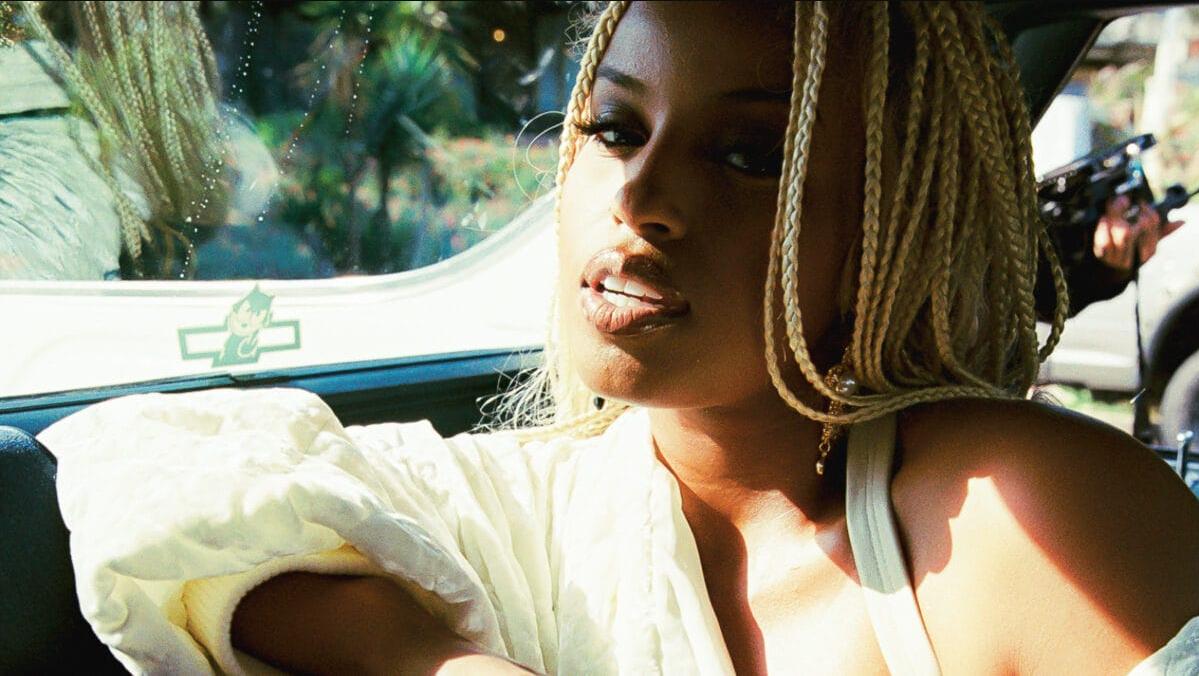 Toronto native and musical artist, IDMAN, creates a sonic tableau of hybrid R&B that explores the highs and lows of navigating relationships and life. Shaped by her Somali heritage and a deep interest in social activism, IDMAN is a burgeoning singer/songwriter who began honing her skill set in childhood, immersing herself in American pop culture, learning English as a result. Her signature sound is credited to blending both North-American and Somali culture and music, alongside the support of her music collective, Golly Geng, Now, in a personal essay IDMAN is sharing a different kind of tune: her truth.
LOS ANGELES – Imagine that I was a stranger who knocked on your door on a random afternoon and asked: "Who are you when no one's watching?"
What would you say?
Would I even deserve an answer?
This question will make sense by the end of this letter, but first, I want to tell you a story.
In 2015, I went on a road trip to Miami for the National LGBTQ Task Force's Trans Justice Miami Power Summit with some close friends and organizer homies. Two of us were hijabis who'd signed up to support our queer/trans family as allies (Talk Valentina).
A few years before, I was involved in activism where I made some friends while volunteering for a couple of marriage campaigns that ultimately won Mainers the right to same-sex marriage.
Only a select few people knew what I was working on, a family member of mine, her friends, and her father.
It was then that my eyes were opened.
Her father was really supportive and truly understood MLK's words: "Injustice anywhere is a threat to justice everywhere." Her father saw me and I respected him dearly for it. He will never know how the nuance and compassion he showed me every time we spoke did so much to counter the narratives I'd been taught about who was or could be tolerant.
The first queer person in my life was my mom's cousin.
I called her Auntie Guruhbadan, which means beautiful (it was a name I gave her not only to protect her identity but because I couldn't pronounce her actual name as a five-year-old). I mention her because she made flyers for her wedding and it was the first instance where my father and I had explicitly talked about queerness.
It was awkward and a bit clumsy but I understood two things: my father was trying to come from a place of respect and was talking from his heart.
A good sign.
The second queer person I knew and loved was my cousin, a trans woman.
She lived in the same building as my grandparents and would come over for meals. She presented as femme and wore traditional Somali dresses, hair coverings, and people honored TF outta her pronouns.
They rationalized the use of her pronouns and transition as the result of a head injury from an accident that would make her fight you if you didn't use the right pronouns.
Yeah…mmmkay. She had them spooked and it was marvelous.
It never felt confusing or out of the ordinary.
They were some of the only adults I truly felt safe around as a kid. It went against everything I'd heard in the West about back home with issues around queerness and gender.
Later that year, I attended my first Pride as an ally.
It was during a speech when a close friend of mine, a Black Muslim woman, came out and referenced Surah Ar Rahman. She related it to our friendship and our presence there together. And it was at that moment that I truly felt the power of the queer community and the importance of family.
"Queer community and family is something different. It is a favor from God that I cannot deny," she said.
To my friends Rana, Edric, Benn, Del Mar, and Samaa, I thank you for being the exact right people at the right time, with open hearts enough to care and say something.
Their presence in my life has allowed me to embrace my true self without reservation – a great gift that I came to know. It's led me to a life full of so much pride and honor that has revealed a rich history and legacy.
Growing up I'd been led to believe that hiding your true self from people not equipped to hold or honor you, meant you were ashamed or embarrassed.
Out-culture has always been something I've felt like I've had to contend with.
I know there are folks out there who feel that silent, personal protest (the rainbow flag in their bag/under their bed) is sometimes the only safe way to feel connected or affirmed.
I feel as though out-culture has set up a dynamic that pressures young people to choose between access to resources like housing, food, security, and feeling valid or authentic to their identity. I hate the parts of out-culture that tugs at the integrity of those already at the bottom of the totem pole. It has always felt wack to me honestly.
I believe that everyone has the right to choose how and when to disclose their personal identity.
No one should feel pressured to explain their desires or preferences. It's essential to nurture a culture of respect and care, focusing on things that truly matter, such as providing resources, safety, and community support. I wish we told queer and trans youth more often that there is no standard within which to measure the authenticity of one's identity, and that they're valid whether they decide to come out or not. That the world's reactions to their truths are not their fault, and that they are no less valid in their identities for deciding to withhold it from those they believe cannot honor them.
Statistics show that LGBTQ+ youth, especially those of color, are disproportionately affected by homelessness.
Out-culture has often perpetuated anti-black, xenophobic, and Islamophobic attitudes. It's crucial to challenge the idea that queer and trans people owe intimate details of their lives to others.
Ultimately, it's up to individuals to decide whom they trust with their identities. It's okay if someone doesn't get to know all aspects of who we are. We must prioritize personal boundaries and respect for one another.
I believe in the agency to decide who we share what with, and my circles feel warm and they see me wholly. They get the benefit and gift of getting to experience all of me unabashedly and fully disarmed in some cases because they have demonstrated the ability to see and accept my agency.
It's a shame, it's a stain and it should be the regret of a lifetime for someone to deny themselves the love of a queer or trans person because they can't see beyond their own projection.
What a flop.
It is always their loss.
I promise.
I wrote this letter today not out of a need to validate who I am.
I'm not more legit in my queerness for writing this letter.
I'm here to say that you are no less valid for choosing not to deal with all that may come with these choices.
It is just that: a choice.
I've been me, and I've been galavanting in my truth for years.
It's just always been with and around those who could honor that much.
And if this letter is vague, I'm sorry that I couldn't be more unapologetic. I hope everyone who hears me loud and clear knows this much: I love you, I love us.
There are no comments, no DMs, no culturally enforced shame, and nothing that could deter me from being able to say that much.
I wrote this because I could, and I felt safe enough to..
My folks understood me and I believe in my family enough to love them enough to give them the gift and honor of learning to love me as I am in this lifetime.
I think they got it.
And I know I've got the necessary after-care in place if they don't. I've got a community of support to lean on, a career that offers the financial independence to be okay without the support of family and pathways to medical resources to support mental health help and gender affirming care. Because of this access, not only do I feel safer in coming out, I also feel a responsibility to amplify our voices and affirm the many of us who can't or might not be able to. It feels that much more important to affirm the validity of those who have been made to feel otherwise. Because I know queerness is universal (it should go without saying) and I know our liberation is bound together. From Palestine to Ferguson, Tigray to Toronto we exist as we always have and our freedom is tied together.
Truthfully, this all started with a friend, a pronoun, and the first line of a song, and it felt necessary to tell the story I want to tell artistically with the proper context. By the time my work is done, it'll all be there. I hope it makes sense to you then.
I hope you understand that I'll probably never address questions about what I like, who I like, or why I like whatever it is that I do like.
Personally, I don't know you like that and it's rude, tuh. I think the world would be a better place if we cared less about surveillance and policing one another and more about the things that matter – if folks are eating, if they feel safe, if they've got a roof over their head or solid community and real friendship around them.
Imagine.
So again, when it's the middle of the night and someone randomly comes knocking at the doors of your boundaries with questions, remember you actually don't have to answer them and that this is your house!!!
May our hearts remain inaccessible to the untrained or unopened heart, I love you 🤍
******************************************************************************************
The preceding essay was previously published by GLAAD and is republished with permission. The essay was edited by Black queer filmmaker and screenwriter, Sabaah Folayan.
IDMAN's current singles "Down For It", "Good Life", "Look At What I'm Doing To You" and "Hate" have garnered coverage from outlets such as COMPLEX, The Fader, V Magazine, PAPER, Ladygunn, and have generated over 7 million streams.
Recently crowned one of Amazon's Breakthrough Artists in 2023 and coming off support slots for both Sampa The Great and Ella Mai, IDMAN's debut EP Risk arrived this summer. Subsequently, a deluxe version, Risk: Reloaded, was released in August and anchored by a remix of Hate featuring Lojay and Highlyy.