Alexei Romanoff, an LGBT immigrant who sparked a revolution
Honoring our legacy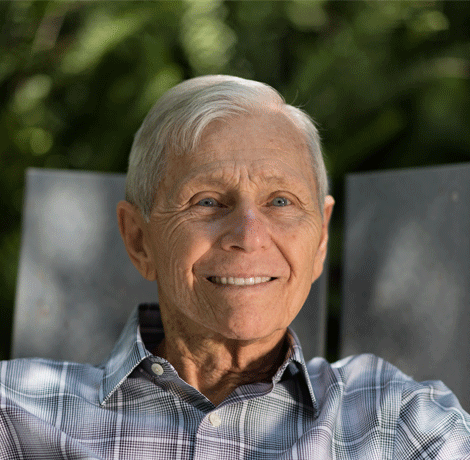 Alexei Romanoff could be called the Gloria Steinem of the LGBTQ movement.  His pioneering work and uncompromising insistence on full equality for LGBTQ people – and the rights of people with AIDS – has been almost unparalleled.  
The United States is an immigrant nation, successful because of its diversity and Romanoff exemplifies the American dream. Born in Ukraine, Romanoff immigrated to the United States during WWII and, by February of 1958, he had found his way to his forever home, Los Angeles. He became a pioneering local activist and a community organizer and an instrumental force behind the nation's first large-scale LGBTQ protest.

Even before the Stonewall Riots, a vibrant gay rights movement – a resistance movement – had been born in Silver Lake. Following a New Year's Eve celebration at a Silver Lake gay bar, undercover cops arrested fourteen people and cited them for "lewd conduct," simply because they were kissing. On that night, Dec. 31, 1966, about a dozen undercover LAPD officers infiltrated The Black Cat and at the stroke of midnight, when people kissed – including a woman who dressed as a woman kissed her brother who was dressed in drag – patrons were arrested and their resulting resistance was met with a wild, bloody beating that injured dozens of people.
Weeks later, in February 1967, Romanoff helped organize protests outside the bar that drew dozens of people and inadvertently helping launch a more defiant gay rights movement that would spread across the United States. There had been protests before but this was much larger and the energy was very different. The resistance was born.

Romanoff drew an unprecedented number of protesters — one of the first mass protests in the United States to address police harassment of LGBTQ people — at the corner of Sunset and Hyperion. Romanoff's efforts helped spark a revolution that made Los Angeles a haven for LGBTQ people.  A direct line can be drawn from that protest to the the formation of Christopher Street West and Los Angeles' first Gay Pride Parade.

In the 1970s, Romanoff co-founded the Santa Monica Bay Coalition for Human Rights in response to the Anita Bryant/Briggs push for discrimination. The failed initiative would have banned gays and lesbians, and possibly anyone who supported gay rights, from working in California's public schools. The Briggs Initiative was the first failure in a national movement to repeal gay rights ordinances, a movement that gained momentum after a successful campaign headed by Bryant and her organization Save Our Children in Dade County, Florida.

In 1983, Romanoff co-found Avatar Club Los Angeles, an organization that educates about safer-sex practices among people who practice Bondage, Discipline, Sadism and Masochism.
As an AIDS activist, Romanoff, in the early 1980s, fought for research funding and for the civil rights of people with AIDS. He has marched in every Christopher Street West Pride Parade since the first one, and has twice been the recipient of LA Pride's Founding Father award (in 2008 and 2014).  Romanoff has also been honored by the Mayor and the Los Angeles City Council for his pioneering civil rights work.

He is, without a doubt, the perfect choice for this year's LA Pride Grand Marshal. Christopher Street West, organizer of LA Pride, is going back to its roots with well-timed and appropriate changes and Romanoff's selection is the emblematic of those changes.

#ResistMarch replaces the traditional parade and will start where LA Pride was born in 1970, at the intersection of Hollywood Boulevard and Highland Avenue in Hollywood. It is an intersectional solidarity march in support of our hard-won human rights, both here at home and abroad.

Romanoff, 80, will be front and center at the #ResistMarch on Sunday, June 11. He joins a growing and impressive coalition of organizations and government bodies that kick off the march at 9 a.m. in Hollywood and walk to West Hollywood Park.
Long Beach Pride parade & festival July 8th-10th
The theme is 'Many voices-one spirit, marking three decades of the annual third largest Pride in California celebrating the LGBTQ+ community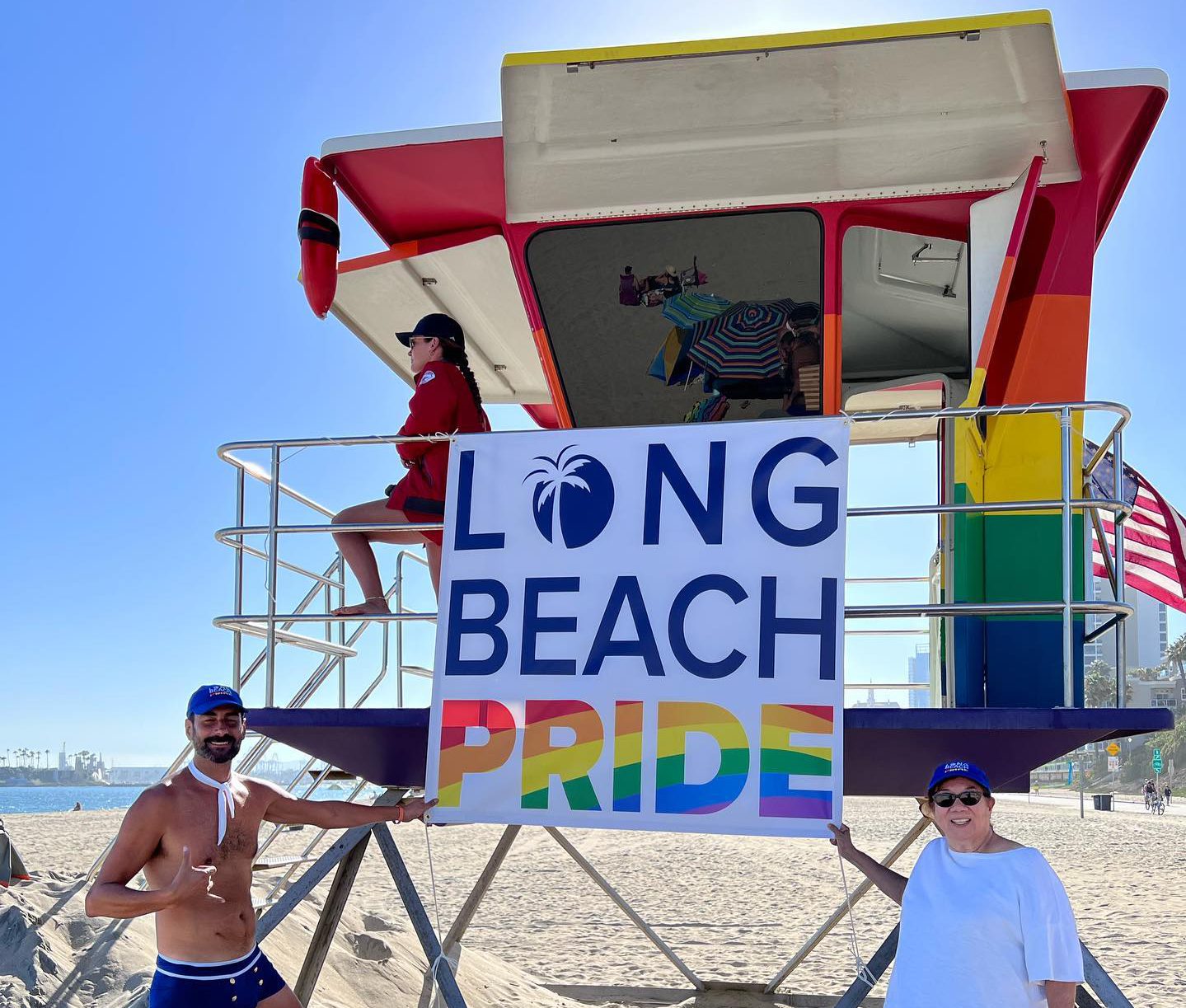 LONG BEACH – This weekend marks the in-person return of Long Beach Pride after the coronavirus pandemic had halted previous celebrations. The celebration's theme this year is "Many voices-one spirit," marking three decades that the annual three-day festival, parade and teen pride- the third largest Pride festival and parade in California, celebrates the LGBTQ+ community.
This year, in addition to the stages and musical entertainment, organizers will be creating multiple activations and attractions encompassing the diversity and interests of Long Beach's LGBTQ+ community.
Elsa Martinez, the president of the Board of Long Beach Pride was a guest on KTLA's Morning News Thursday to discuss the upcoming weekend festival which kicks off Friday.
For more information visit https://longbeachpride.com/
Hundreds attend 4th annual South LA Pride celebration
Hosted by Los Angeles City Councilmembers Marqueece Harris-Dawson & Herb Wesson, this year's family-friendly celebration was a "Pride Picnic"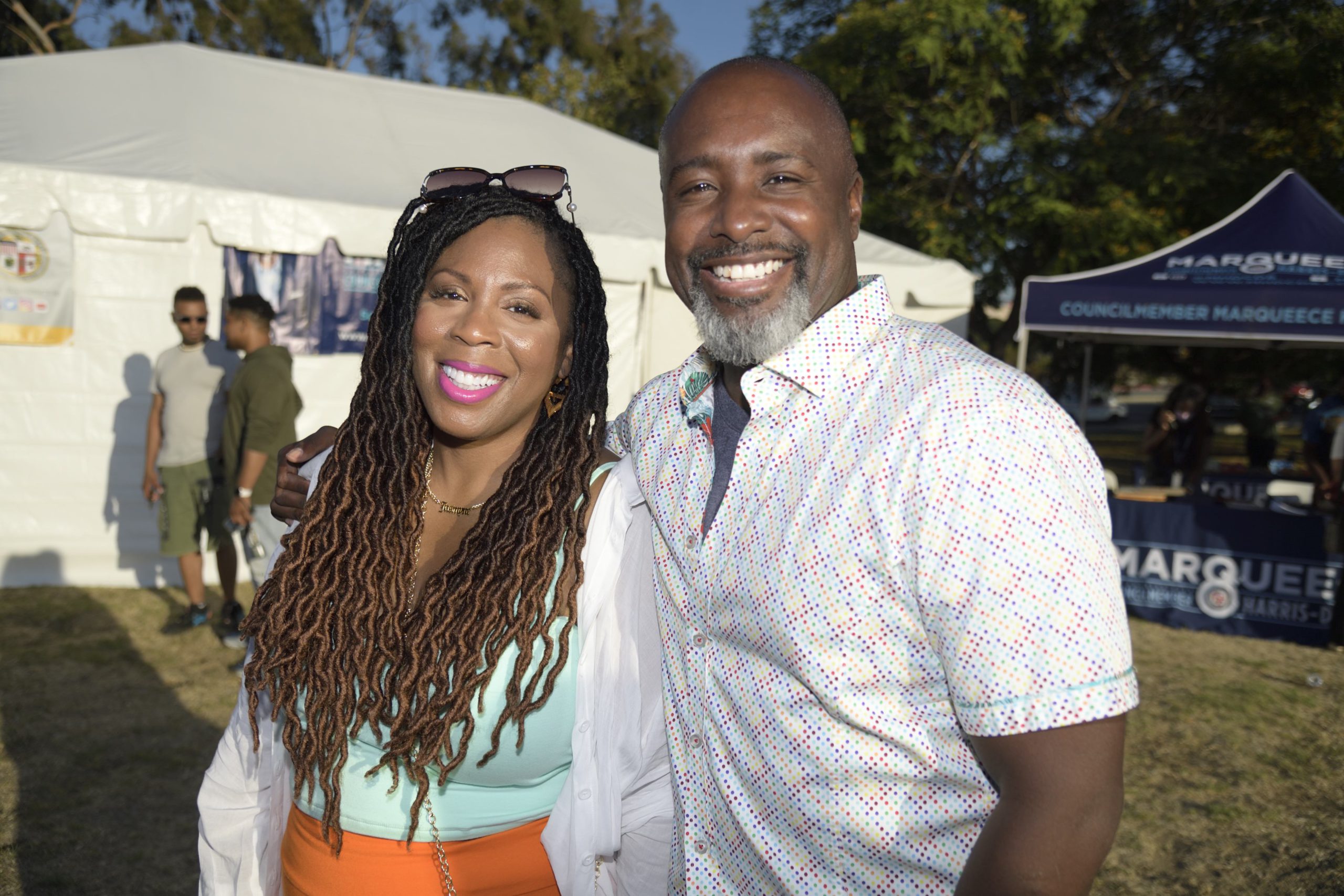 LOS ANGELES – Hundreds attended the 4th annual South LA Pride celebration on Jul. 1 at Norman O. Houston Park in Baldwin Hills.  Hosted by Los Angeles City Councilmembers Marqueece Harris-Dawson and Herb Wesson, this year's family-friendly celebration was a "Pride Picnic" meant to bring together South LA's LGBTQ community and their allies for a culturally relevant pride celebration.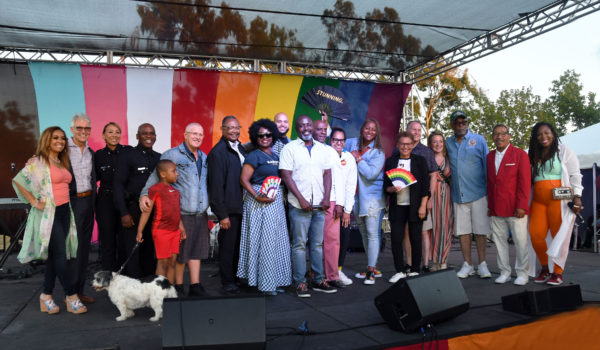 In addition to Harris-Dawson and Wesson, this year saw the most Black elected officials ever at a pride celebration in Los Angeles including Congresswoman Karen Bass, Supervisor Holly Mitchell, Senator Sydney Kamlager, and more.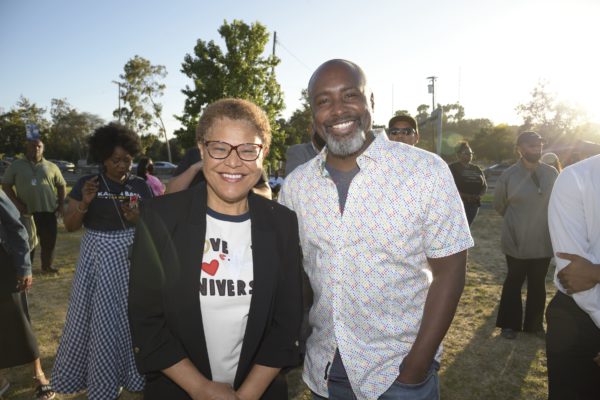 Journalist and advocate Jasmyne Cannick chaired the planning committee which included a host of community organizations.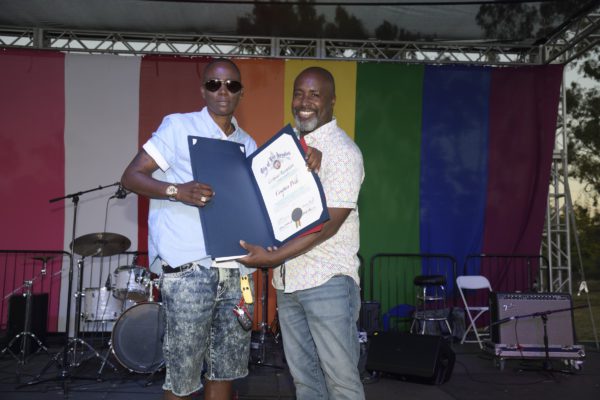 The 2022 South LA Pride Community Picnic was sponsored in part by Community Coalition, Providence, FOX, AEG, and the LA Civil + Human Rights and Equity Department.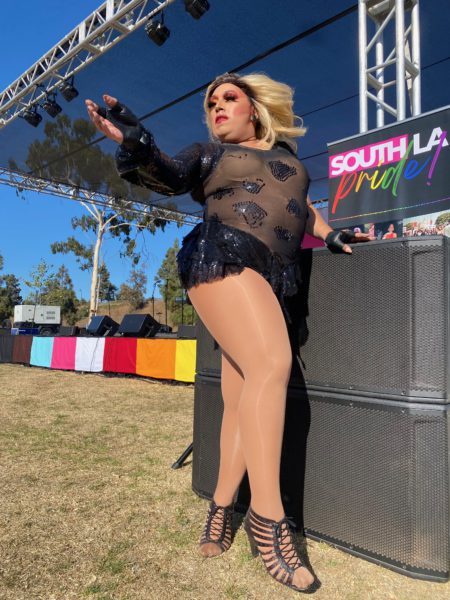 For more information, please visit southlapride.com.
EN VIDEO: Marchas del orgullo LGBTQ+ en Colombia
Se realizaron celebraciones en Bogotá, Medellín y Pereira