One couple's journey to a biological family
Overcoming obstacles, including the Mexican earthquake, en route to fatherhood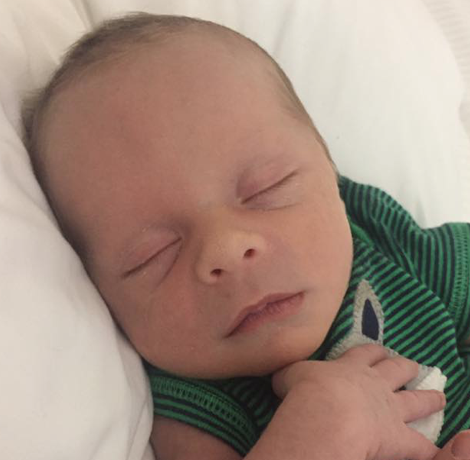 From the start of their 27 years together David and Shawn desperately wanted to have children.
For gay couples choosing biological parenthood over adoption, going through layers of bureaucracy, mounting a million hurdles and laying out piles of cash is the norm.
You need to select an egg donor, locate a suitable surrogate and manage a range of other logistics. It can be a maddening process with agency representation but without it you may go insane.
In 2014 David and Shawn (last name withheld), having procured eggs from an Alaskan woman, engaged Planet Hospital, a Calabasas surrogacy agency operating in Cancun that purported to offer a trouble-free route to parenthood.
"Initially, everything went smoothly, but then we started getting delayed responses. Things were suddenly on hold," David says.
"The owner abandoned the company and we were essentially left with frozen blastocysts (a fertilized embryo), and no surrogate."
The couple, along with several others, were in danger of losing their embryo, their dream jeopardized.
Though a legal battle ensued, David and Shawn did not participate, focusing their energies on quickly finding a suitable surrogate.
David says they were feeling hopeless until a woman who had worked for Planet Hospital told them she knew other surrogates.
Planet Hospital was forced into Chapter 7 bankruptcy after clients demanded $79,000 for services that Planet Hospital allegedly failed to perform. The owner was sentenced in San Diego to two years in prison and fined $10,000 for defrauding clients, bribery and interstate wire fraud.
Working with the former employee of Planet Hospital was risky, David admits: "We were working on completely blind trust."
But the surrogate, living in Cancun, Mexico, became pregnant instantly.
The couple stayed in constant contact with her, communicating via Skype, terrified they were being scammed.
But Sebastian was born in October 2014 and is now a beautiful, bright, blue-eyed child who has abundant curiosity and nuclear powered energy.
"Sebastian has been a dream child and it's a love I've never felt before," said David.
And so David and Shawn decided it was time to give Sebastian a sibling. They had been, after all, hoping for twins when Sebastian was born, so a second child was always part of their dream.
They pursued it and after several failed attempts with surrogates, they ran out of embryos.
Because they had hoped Sebastian would share a maternal link with his brother, they reached out to the donor who'd provided Sebastian's embryo for new eggs, but that effort failed.
They found another donor in Mexico City and a surrogate near Mexico's southwestern coast.
Since Sebastian's embryo was fertilized by Shawn, this one, the couple decided, would be fertilized by David. If their bond as siblings could not be genetic, it would at least reflect the love shared by their fathers.
The surrogate became pregnant on the first try and the couple was given a due date of Oct. 6, 2017.
One month before the baby's due date, David and Shawn, emotionally exhausted from all the twist and turns, vacationed in Spain with Sebastian.
But news of an 8.1 quake near Mexico's southwestern coast on Sept. 7, with an  epicenter near the surrogate's hometown, shocked them.
They tried to reach their surrogate but wound up speaking to her doctor, instead.
"As a result of the quake, she entered premature labor. Her water had broken at 36 weeks, and an emergency C-section was required," David says.
Shawn immediately flew to Mexico City and David soon followed. Healthy baby Seth was born Sept. 8, weighing 6 pounds.
A DNA test was taken to prove the biological paternity for the birth certificate, a critical step that would allow him to be taken home to the United States.
"But the birth certificate contained an error that needed to be corrected by the physician," David says.
Days later, snafu resolved, the couple attempted to register the baby, but the offices were closed. Without registration, David would be unable to establish legal paternity and leave Mexico with Seth.
David said, "I was thinking what the fuck could go wrong next?"
The new family was enjoying lunch at an outdoor cafe near Zona Rosa when a powerful 7.1 earthquake struck, sending Mexico City into utter chaos.
"It was a frightening experience. Everyone ran into the streets. We were two blocks from a building that collapsed near Condesa," said David.
The couple, terrified for their children, was unable to return to their hotel and the temperature outside soared.
Shawn entered the hotel alone and climbed the stairs to their room on the 14th floor. The room was nearly destroyed, ceiling cracked, floors flooded with water from burst pipes.
He grabbed their belongings and managed to move the family to a newer hotel nearby.
But by the time they checked in, after an entire day waiting outside, they noticed the newborn was behaving oddly.
"He was having trouble breathing, spitting up his food, choking and his color was off. The hotel paramedics took us to spend the night in the emergency room. He was dehydrated," David says.
Days later, registration resolved, they went to the U.S. embassy and found it closed. It would be another week before things in the city were back to somewhat normal.
Finally, after two weeks of waiting, Seth's DNA test accepted and the embassy granted him an emergency passport for travel to New York.
"Sebastian was not too keen Seth was coming home with us," David said. "He tried to ignore Seth on the plane but he seems better. But he gets really sweet and asks us to send Seth back to Mexico."
His advice for future parents looking to go this route is to visit the agency you opt to work with.
"Meet the people you're working with in-person. If I had listened to my instincts, I would have not pursued the original option, though it worked out for the best," he said.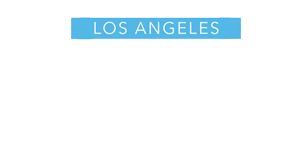 RaiseAChild- Fierce, fabulous, & oh yeah, "honey don't forget the kids"
"What happens to being like a fierce, fabulous, gay? All of a sudden, I'm living the life my parents lived."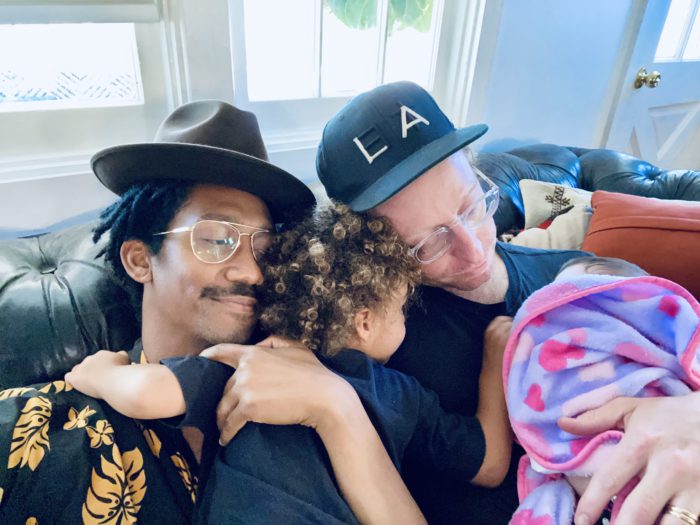 LOS ANGELES – RaiseAChild over the past decade has become the national leader in the recruitment and support of LGBTQ+ and all prospective parents interested in building families through fostering and fostering-to-adopt, to meet the needs of the approximately 440,000 children caught up in the U.S. foster care system.
This year in celebration of its tenth anniversary, the LA-based organization is holding its RaiseAChild HONORS.
One of the organization's success stories is a theatre arts couple, Matt Gould and Griffin Matthews, a husband-and-husband team of writers and composer-lyricists whose contributions to musicals and the world of Broadway have been acclaimed.
In 2019, the venerable theatre industry trade publication Playbill, profiled this dynamic couple noting, "The two come from opposite backgrounds: Matthews is an African-American Christian man from Pittsburgh, Gould is a white Jewish-American man from New York City. As they grappled with the gulf between their respective roots, they found common ground during a trip to Germany when they took Matthews' grandfather, who had liberated Dachau, to visit the hallowed ground for his 80th birthday. Gould had lost ancestors to the Holocaust. Suddenly it hit them: blacks, Jews, gays, all would have been killed on that land 70 years ago. The branches of their family histories are intertwined. And so they began what would become The Family Project, a musical told in vignettes as a song cycle."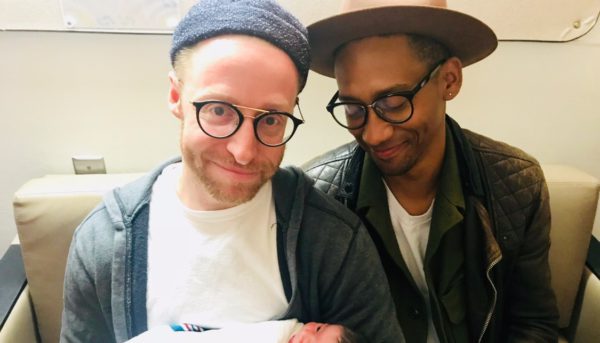 But when the theatres are dark this theatrical power-couple are engaged in what Gould told the Blade in a recent interview, "What happens to being like a fierce, fabulous, gay? Who just travels, and has dogs and a fierce life? All of a sudden, I'm living the life my parents lived. I thought we were supposed to be special."
The life as a family and as parents has somewhat altered things around the their home. Asked about the impact being foster parents has had on their home life? Matthews fired back; "Loud."
Gould chimed in saying, "The Black Christian and the white Jew have been joined by a quarter-Armenian, quarter-Ukrainian, half-Russian foster son, Galileo, and a half-Cambodian, half-remains to be seen, little boy, Apollo. Those are our two foster sons."
"I mean, obviously, we are married, we have two kids now. But I also think that we realized we didn't have to make all the same choices that our parents made. That we could still live a fierce, fabulous life while having all of the fierce fabulousness of being a parent, and being married. That has been a really important discovery – that that life is not about either-or," he added.
His husband offered the background adding how how their family was melded together through RaiseAChild;
"There was a big campaign all over LA for LGBTQ+ family members to become foster parents – again, 45,000 kids need people to be parents. The party – it was a party, go figure – was at Fred Segal on Melrose. [ A famed LA retailer ] Could it be any gayer? Hosted by Alec Mapa and his husband. And we went to Fred Segal, we're all dressed up and they're passing champagne, Alec Mapa is doing a set; that was how they got us to be foster parents," Matthews said.
"Alec Mapa was so funny that night – he and his husband already had a foster son who they had adopted. He was making light of something that feels so heavy. I think it was really good for us to see Alec do that thing. That was the start of us getting involved with Raise a Child," he added.
Talking about their musical, 'The Family Project', Gould noted;
That is a documentary musical we wrote about our families. It's set up to answer the question of "how does a Black Christian gay man and a white Jewish gay man – that come from these legacies of Holocaust and slavery – how do we learn how to, at the most basic level, get along?" Because we really are two different cultures that don't necessarily speak the same language. How do we now form a new language that we can speak to one another in?"
Reflecting for a moment Matthews offered, "It's also about our generation. We're the first generation of 'free' gay men, right? Like the generation ahead of us, they couldn't get married, so they weren't getting married, or they were getting married in secret. We were the first generation that was like, yep, you can get married, and you can have kids!
"The musical is about trying to tackle the heteronormative expectations that we place on ourselves. It goes into all different places of not just culture – racial culture, religious culture – but also American culture."
His husband said that their theatrical careers and also parenting is something that they have found is a very workable part of their daily lives. A commitment that Gould noted on becoming parents, "… took us another five years to actually go through with the full training, and actually become a parent."
Of immediate concern though to this fierce and fabulous parental unit is the approaching all-time important holiday of Halloween. "You cannot imagine how much Halloween we've been talking about in this house. Galileo insisted on being a spider. Nana and Tata sent him a spider costume, he's freaking out – he's so excited. He asks everyday, "is it Halloween?" Matthews said.
Asked what their plans were- beyond trick-or-treating? Gould wryly remarked; "We're going to survive."
Editor's note: If you are interested in becoming a foster parent or wish to adopt, RaiseAChild has developed a system to find – and then support – people who are interested in becoming foster and foster-to-adopt parents. As a result, RaiseAChild out-performs the national standard by advancing 23% of prospective foster and adoptive parents from inquiry to certification.
RaiseAChild produces foster and adoption informational programs to support, educate, and motivate prospective parents. These events feature a diverse panel of parents who share their foster and adoption experiences and advice with new prospective parents.
The RaiseAChild Parent Advocate Program is a unique and complimentary service designed to advance prospective foster and adoptive parents with their family-building goals. Our program includes personal mentor services, a nationwide referral network, and proprietary software case management program that enables RaiseAChild to follow and support parents throughout the process. From orientation to training and throughout the child matching process, our Parent Advocates are there to assist with your concerns and questions.
To learn more visit RaiseAChild at https://raiseachild.org/we-build-families/ or email
[email protected]. If you are in the greater Los Angeles area the number to call is (323) 417-1440.
********************
Writing and editing by Brody Levesque with research by Alejandro Cervantes