A classic shave on Santa Monica Boulevard gives a whole new outlook
West Hollywood's Barber Surgeon's Guild is an old world luxury experience with a decidedly modern twist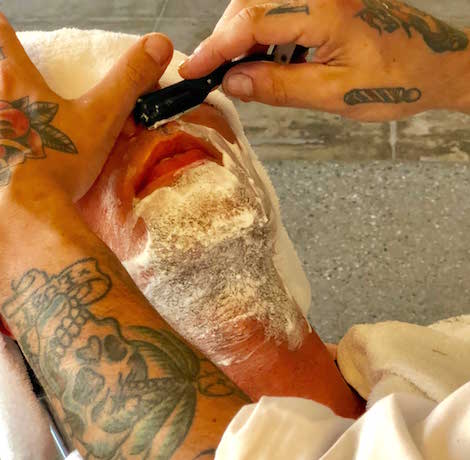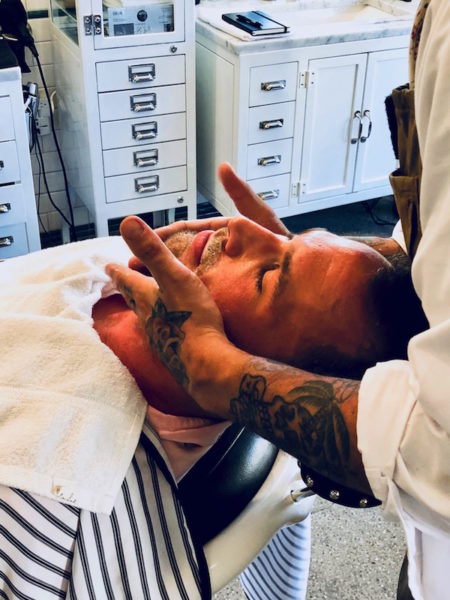 I recently went to Barber's Surgeon Guild in West Hollywood for Botox, but all I needed was an old-fashioned straight razor shave. More on that in a minute…
It's been almost 15 years since Bruce Weber shot me for the pages of the Abercrombie & Fitch catalog on the beaches of Santa Barbara.
All of us-Abercrombie & Fitch, Santa Barbara and myself-have endured the weathering of time albeit with some keeping scars.
I can especially relate to the aging of Abercrombie & Fitch, a brand once so idolized by leagues of gay men used some form of its name as their AOL or gay.com screen name to bedeck their photo-less profiles with allusions of youth and hotness.
Let's be honest, Abercrombie & Fitch, whether the name, its initials, its branded logo or its Woods cologne turned people on; it lit them up. I can admit I used "AFJok22" as my screen name. Why "jok" instead of "jock" you may ask? For a very simple reason, "AFJock22" was already taken.
But with time, AFJock22, AFJok22 and Abercrombie & Fitch began to stop lighting people up. Age can do that. It becomes harder to take someone's breath away when walking into a room. Or in the case of Abercrombie & Fitch, being worn into a room. People have seen you and begin to forget about your brilliance. Sometimes they even resent you for being there.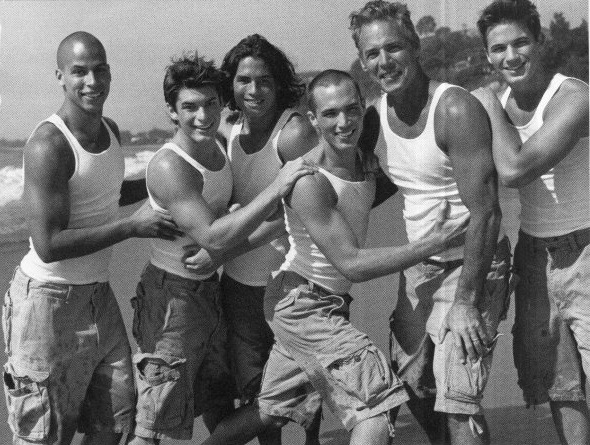 Case in point, what does "AF" mean now? It means "as fuck." No longer does it even mean Abercrombie & Fitch. That's how quickly the world moves on. Abercrombie & Fitch and my screen name have literally lost their initials' identity and been replaced by something else.
About this time, the oh-so-pragmatic and wise readers who relish in their existence grounded to the floor start to say, "these problems are so superficial" and "this is the problem with the gay community."
Just like I have always been more than how I look, Abercrombie & Fitch was more than its branding.
Perhaps its styling lingered a tad too long, but they made a well-made cargo pant, and few can argue with that. The fact that they still make that well-made cargo pant doesn't mean people care; the store has lost its sparkle.
One of the hottest guys I ever met, who now is approaching the gay-toxic age of 30, recently told me about his identity crisis. He can feel the world moving on. His inability to light up a room is weighing on him because it was something he could count on and may not be able to any longer. I can relate. And I think most people can too.
But wait a minute, so it's all over? Should Abercrombie & Fitch, my hot friend and I all shy away because our once bright lights have begun to "dim"? The answer is a definitive no.
It took me a dose of reality to understand how amazing I still am.
Our light hasn't dimmed, and we can't allow those people who ignore us to fool us into thinking it so. Youth's influence on our light may have attenuated, and so might the response from those people with circumscribed views on human worth. But, we don't need their attention because it was never going to last in the first place, with its existence only clouding our ability to see ourselves and those around us clearly.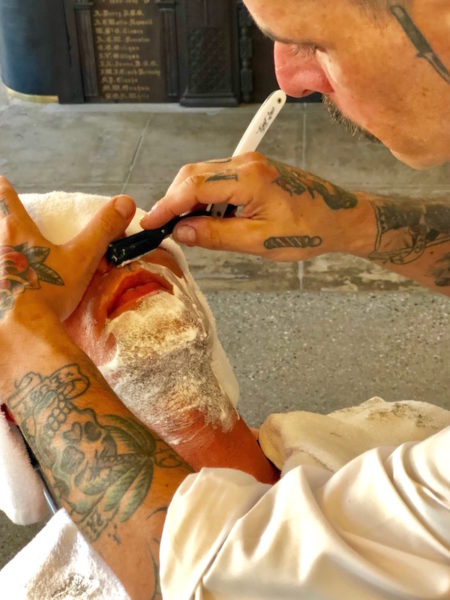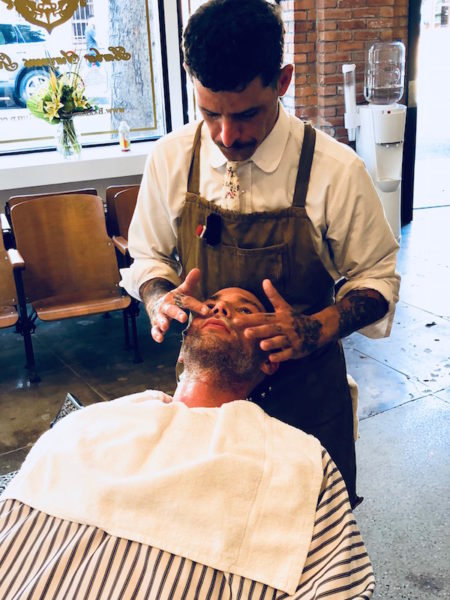 Back to the Botox.
Barber's Surgeon Guild is this beautiful throwback barber shop on Larrabee St. where Video West, West Hollywood's once longest running video rental store operated until 2015 (sorry video stores, your light might be out for good).
When you walk into Barber's Surgeon Guild, you are greeted by the clean smells of aftershave and well-tuned organic grooming products. The shop gives 1920s Brooklyn vibes with its classic barber stations and steel age cabinets. Every detail harmonizes with its vintage design, including the uniforms of the friendly barbers and on-site doctor.
Doctor? Yes, doctor. Barber Surgeon Guild connects the dots between classic grooming and modern cosmetic procedures.
Behind a discrete door (and out-of-site to the vintage barber shop) is a modern medical facility with state-of-the-art equipment able to remove tattoos, replace hair, remove hair and do just about anything someone might need to stay looking younger, including Botox and fillers.
When I made my appointment for Barber's Surgeon Guild this week, my intention was to get Botox. I've never had Botox but after my conversation with my hot friend — 30 — about aging, I thought it might be a small self-esteem boost. Maybe with its help, I could sparkle for those youth-focused gays just a little longer. I mean, it doesn't hurt for them to see me sparkle as long as I know I don't need them to think I sparkle. Right?
But first I laid back in a barber chair for a shave.
Adam, a beautifully tattooed master barber, performed a full-on, old-fashioned straight razor shave. The almost hour-long procedure complete with oils, warmed shaving cream, and a series of hot towels gave me some time to think about how beautiful the barber shop is-a place made to look old, a place to relax and a place to be yourself.
The values that make that shop so stunning are certainly not aligned with chasing youth and over-stimulation, and if it had, it would not sparkle in its maturity and thoughtful elegance as it does.
With a clearer appreciation for age, I passed on the Botox but left feeling lighter and younger than before. Sometimes, slowing down and delighting in the day with an old-fashioned shave can remind yourself of who you are and how to move forward with ease and inspiration.
I might eventually go back for that Botox or if I lose much more hair consider BSG's robotic hair replacement, but for now I'm satisfied and that's a good feeling.
Barber Surgeon's Guild is located at 805 Larrabee Street, West Hollywood CA 90069, Phone (310) 975-7094. Learn more about their services here.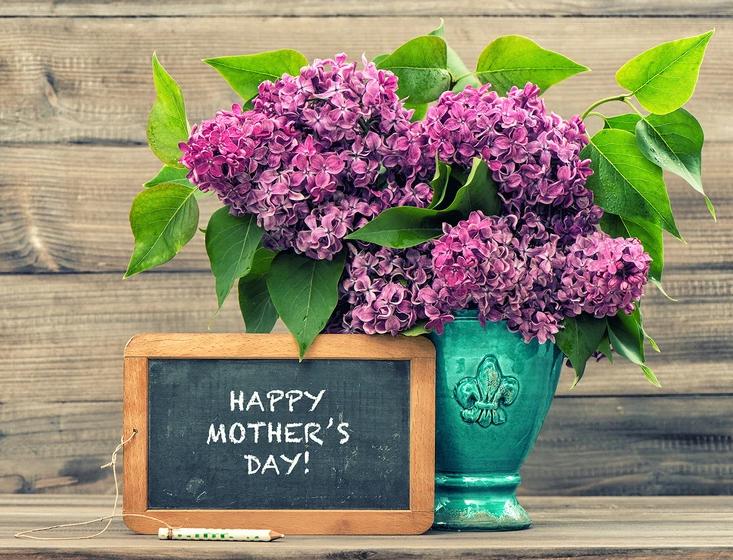 Mother's Day comes once a year, but if you have as wonderful a mom as I had, you would want to give her gifts all year long! Check off all those amazing mom's on your list with these fantastic gifts for her.
For the mom or mother figure who accepts you exactly as you are and is the absolute center of your universe, check out this Nova Binary ring from Brilliant Carbon. This distinct ring will serve as a constant reminder of your love and affection. Two stars rotate around each other, growing closer in their orbits, rising and setting together. Celebrating partnership, friendship and bonds that can't be broken, these two brilliant lab-grown diamonds illuminate each other, making it also a wonderful gift for your mother-in-law, your bestie or your life partner!
The two spectacular stones weigh more than two carats, exploding with brilliance like a supernova on your finger. Every day, it serves as a beautiful reminder that you are never alone. Lab grown diamonds are identical to mined diamonds, but they are always affordable, certified, and conflict free … always brilliant. $4,999 https://www.brilliantcarbon.com/collections/mothers-day-gift-guide/products/nova-binary-ring-in-white-gold
To Keep Mom Happy on Mother's Day
There's nothing quite like sharing a delicious glass of French red wine with your mom. This Mother's Day, wine PR Director Sarah Moreau recommends opening a bottle of sustainable Château Thivin Côte de Brouilly 2019 while serving red meats, lightly-spiced sausages or traditional coq au vin. https://winechateau.com/products/chateau-thivin-cote-de-brouilly-2019/
Flowers 2019 Sonoma Coast Chardonnay, $50 – the only "flowers" mom really wants for Mother's Day. Flowers Vineyards & Winery has been producing Chardonnay and Pinot Noir from the extreme, rugged Sonoma coastline for 30 years. This wine has bright citrus notes, white flower, nuances of dried apricot and hints of flint.
Jon Bon Jovi and his son Jesse created the Hampton Water Rose brand together and we think it would make an ideal gift for your mom! At under $25 a bottle it's perfect for the taste of summer. The wine is founded on the concept of spending time with family and friends, and aims to seamlessly blend the relaxed lifestyles of the Hamptons and the South of France. https://hamptonwaterwine.com
Greige.co hand makes a range of stylishly grown-up one-hitter pipes they call, "The World's Most Beautiful Smoking Experience". They improved the function and aesthetics, which make these pipes ideal for anyone interested in design or controlled dosage. Customize pipes with sterling silver or cut stone embellishments. https://greige.co
Introduce Mom to KÖE, the only kombucha that's fruit-forward, USDA Organic and packed with probiotics. It was created for people who want a healthy beverage that's flavorful and enjoyable, without the vinegar taste. All five KÖE flavors are vegan, gluten-free, certified Kosher and made with black tea, natural fruit flavors, no artificial ingredients, and a touch of 100% organic cane sugar. Each can contains billions of live probiotic cultures and 15mg of caffeine. KÖE Kombucha is currently offered in mass, grocery, convenience, and online channels across the US. https://drinkkoe.com/
LA's comeback, a lesbian community leader has a starring role
There's a sense of relief and excitement as LA starts to reopen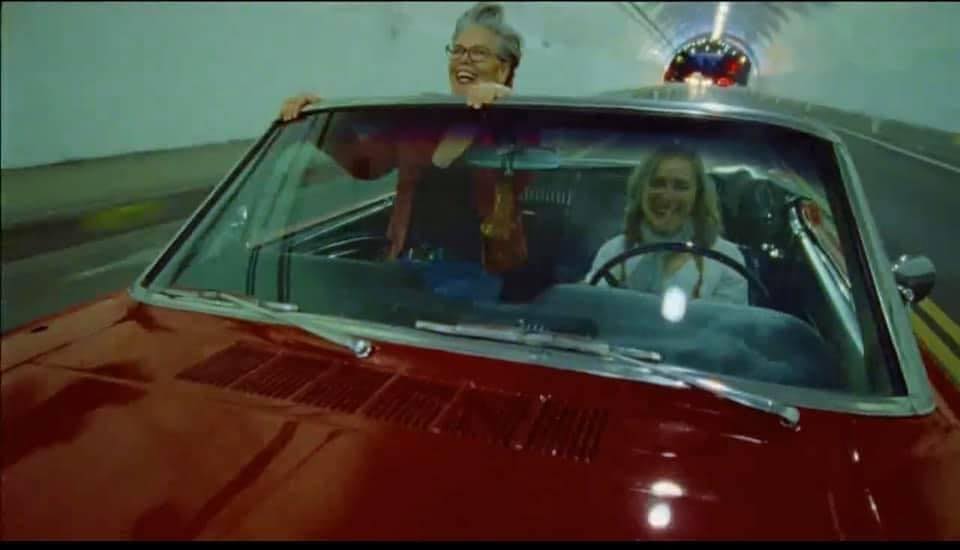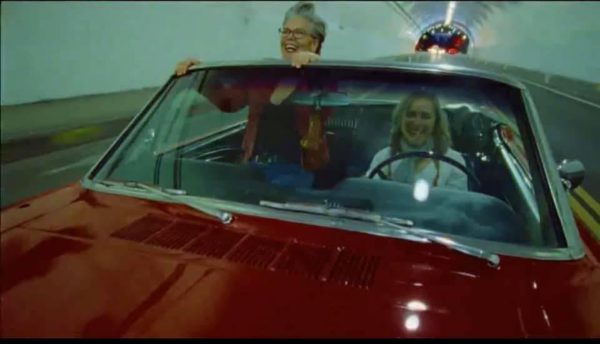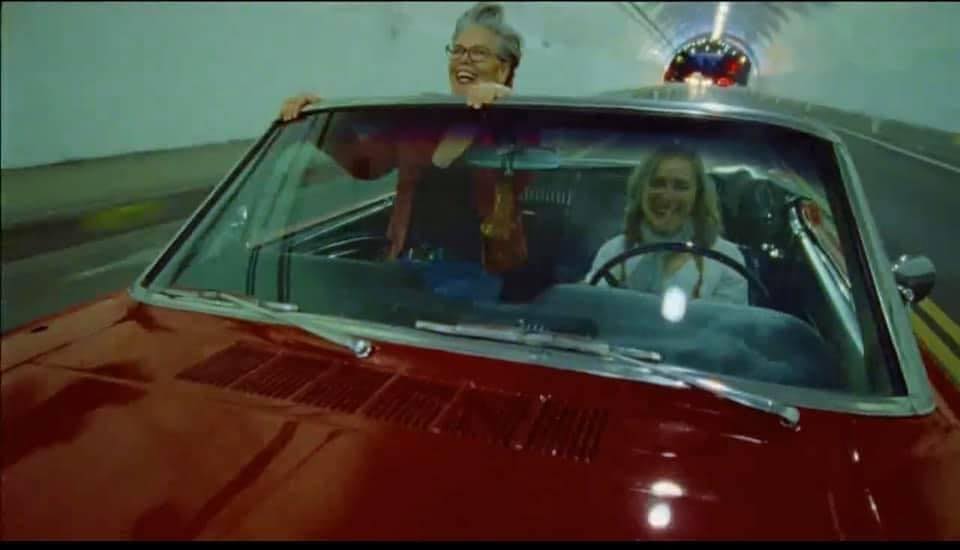 LOS ANGELES – Nearly thirteen long months have passed since the coronavirus pandemic first gripped the greater Los Angeles region as well as the rest of the Golden State.
However, now with the Los Angeles County Department of Public Health reporting that its Health Metrics data continues to reflect reduced transmission of COVID-19 in the County and test positivity remains at the lowest levels of the pandemic- coupled with 53% of the population getting vaccinated, there's a sense of relief and excitement as LA starts to reopen.
Having a role in that reopening literally is Madonna Cacciatore and her spouse Robin McWilliams who are part of an ensemble cast in the recently released Discover Los Angeles dot com television commercial celebrating the sights, sounds, places, and destinations in LA.
Cacciatore, a transplant from the Lone Star State of Texas, in addition to being an actor is also Vice President of the Board of Directors at L-Project Los Angeles, the former Executive Director at Christopher Street West/LA Pride, and the former Director of Special Events at Los Angeles LGBT Center.
McWilliams is the owner and CEO of MadCatch Entertainment, a management company representing some of the most amazing theatrically trained actors, singers and writers in the Los Angeles, and NY area.
WATCH:
A little spice just feels so nice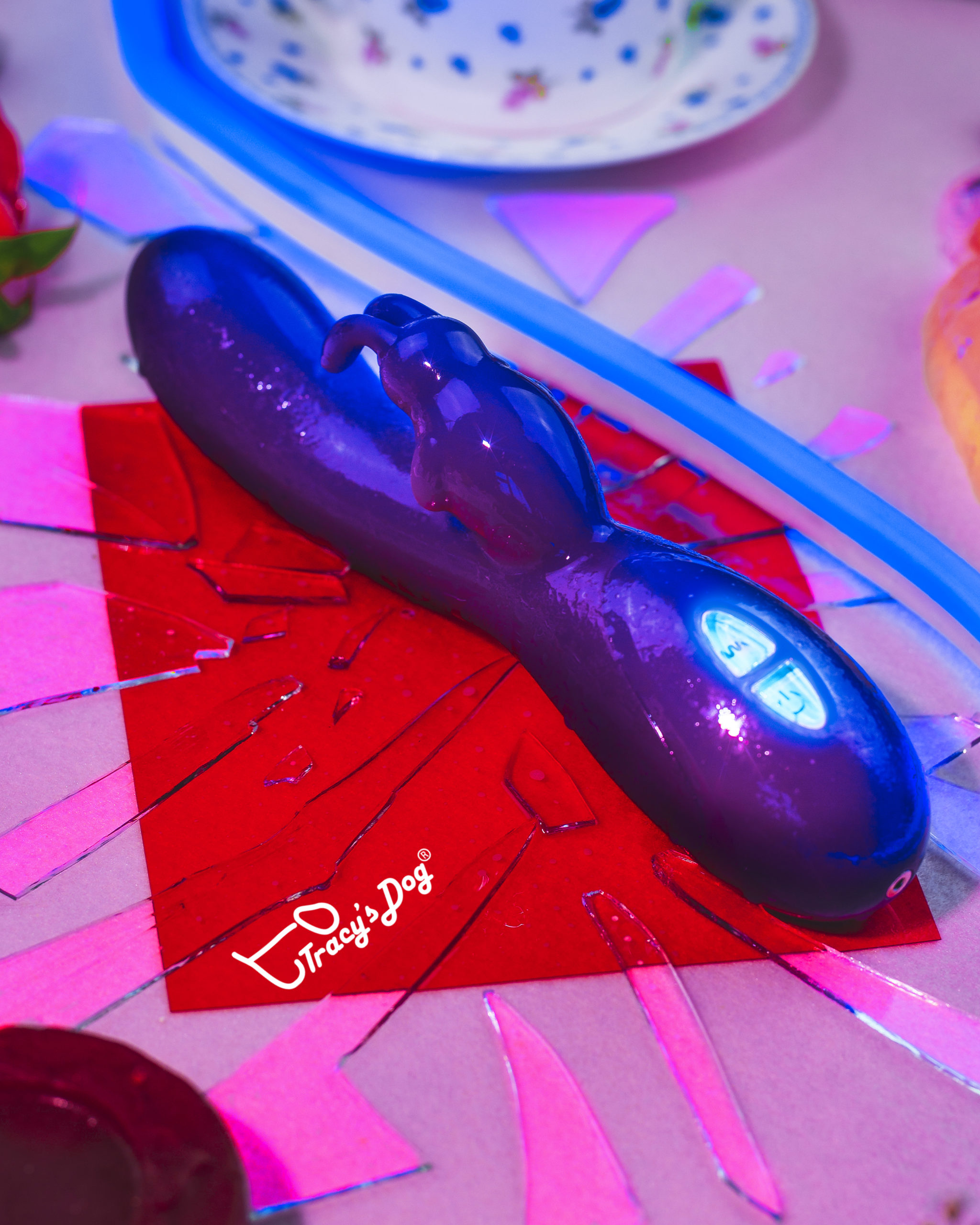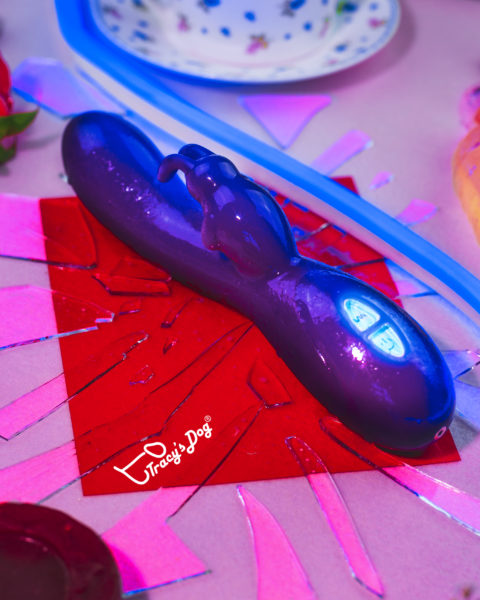 Whether you're spending your time alone or with your honey, you might be looking for ways to spice up hanky panky time in the bedroom. It's no wonder then, why sex toys are more in demand than ever before — sometimes you need that extra va va va voom!
This has been great news for Tracy's Dog, one of the most fast-growing companies in the adult toy industry, with an impressive one million sensual-themed items being sold last year. 
"We have been so excited to see that our hot-selling product, the Craybit, a clitoral sucking vibrator, has quadrupled in sales since the pandemic started!" said Sam Lee, Tracy's Dog's product director. 
"If you have an active imagination, sex toys are fun to play with, since there are no limitations to whatever you are fantasizing about," he enthused.  
 Lee said that the ultra-intense Craybit is just the product you need to make 2020 much more bearable. 
"This rechargeable orgasmic vibrator has three motors–two for the shaft and one for the clit attachment, which makes sure all your sensitive spots are getting strong and steady stimulation with 15 different vibration patterns and intensity levels!" he enthused.
Lee is proud of the fact that Tracy's Dog prides themselves on being inclusive.
"We really value and set out to achieve all-around inclusivity in the design of our toys. We make toys for those who identify as men, women, and non binary people, for all body sizes and all ages. Our products are designed for everyone so that they can use it in their own way to pursue their pleasure."
Tracy's Dog also has a brand new product that may end up being your new best friend.
Pecker is a rechargeable G Spot Vibrator ( amzn.to/2Am6zZV), a finger- shaped with sleek silicone texture, to precisely target those sweet spots. 
With 2 motors for sensual sensations, the Pecker has a choice of five different pulsating modes and 10 vibration modes in the waist for extra fun, all combined to create a impressive 50 settings.
Tracy's Dog has been receiving positive Amazon, Facebook and Twitter reviews.  
Said Dominique on Amazon: "I absolutely love this vibe! It's quiet, and is just the sensation (and intensity) I like inside and out. Great way to explore my own body and build up to a great orgasm. Also, on an aesthetic level, the design is so elegant and the color makes me like it even more. Would recommend!"
So if you are looking for some erotic fun, check out www.tracysdog.com for all their latest products!