September 23, 2020 at 8:57 am PDT | by Sponsored Content
A little spice just feels so nice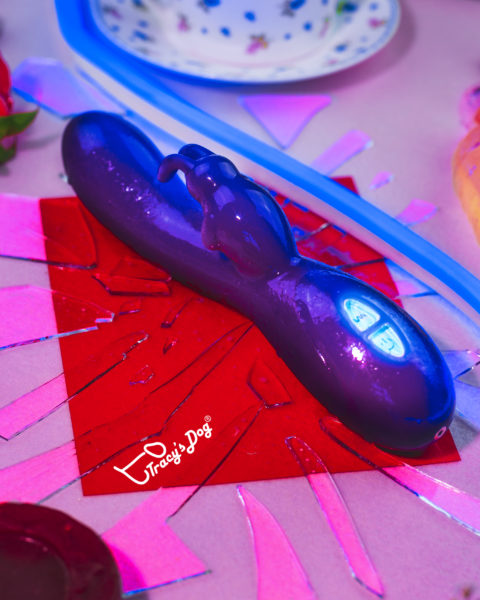 Whether you're spending your time alone or with your honey, you might be looking for ways to spice up hanky panky time in the bedroom. It's no wonder then, why sex toys are more in demand than ever before — sometimes you need that extra va va va voom!
This has been great news for Tracy's Dog, one of the most fast-growing companies in the adult toy industry, with an impressive one million sensual-themed items being sold last year. 
"We have been so excited to see that our hot-selling product, the Craybit, a clitoral sucking vibrator, has quadrupled in sales since the pandemic started!" said Sam Lee, Tracy's Dog's product director. 
"If you have an active imagination, sex toys are fun to play with, since there are no limitations to whatever you are fantasizing about," he enthused.  
 Lee said that the ultra-intense Craybit is just the product you need to make 2020 much more bearable. 
"This rechargeable orgasmic vibrator has three motors–two for the shaft and one for the clit attachment, which makes sure all your sensitive spots are getting strong and steady stimulation with 15 different vibration patterns and intensity levels!" he enthused.
Lee is proud of the fact that Tracy's Dog prides themselves on being inclusive.
"We really value and set out to achieve all-around inclusivity in the design of our toys. We make toys for those who identify as men, women, and non binary people, for all body sizes and all ages. Our products are designed for everyone so that they can use it in their own way to pursue their pleasure."
Tracy's Dog also has a brand new product that may end up being your new best friend.
Pecker is a rechargeable G Spot Vibrator ( amzn.to/2Am6zZV), a finger- shaped with sleek silicone texture, to precisely target those sweet spots. 
With 2 motors for sensual sensations, the Pecker has a choice of five different pulsating modes and 10 vibration modes in the waist for extra fun, all combined to create a impressive 50 settings.
Tracy's Dog has been receiving positive Amazon, Facebook and Twitter reviews.  
Said Dominique on Amazon: "I absolutely love this vibe! It's quiet, and is just the sensation (and intensity) I like inside and out. Great way to explore my own body and build up to a great orgasm. Also, on an aesthetic level, the design is so elegant and the color makes me like it even more. Would recommend!"
So if you are looking for some erotic fun, check out www.tracysdog.com for all their latest products!