Patricia Nell Warren, author of 'The Front Runner,' dies at 82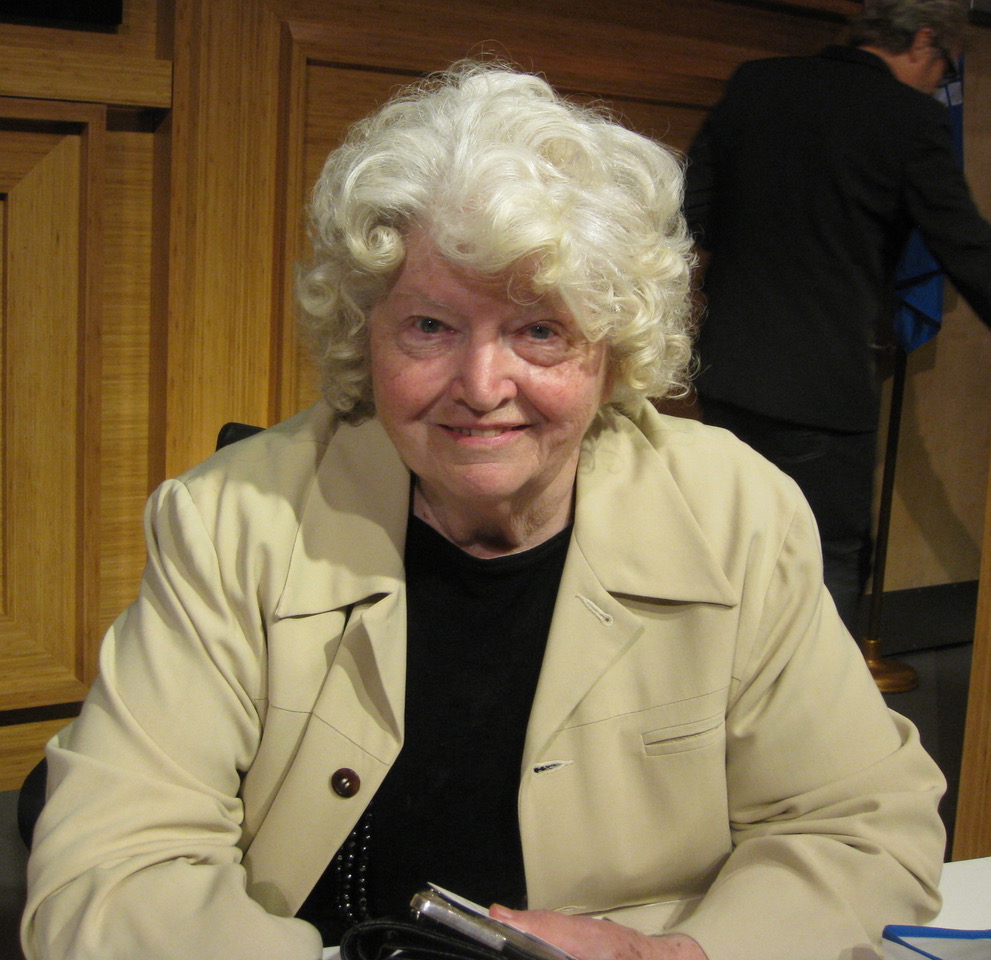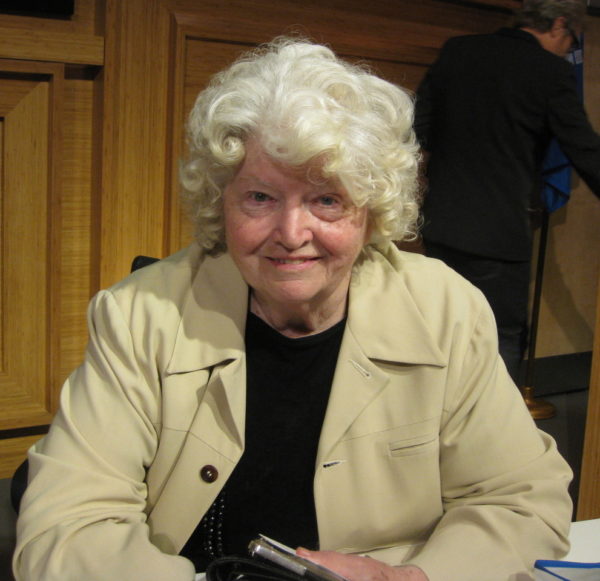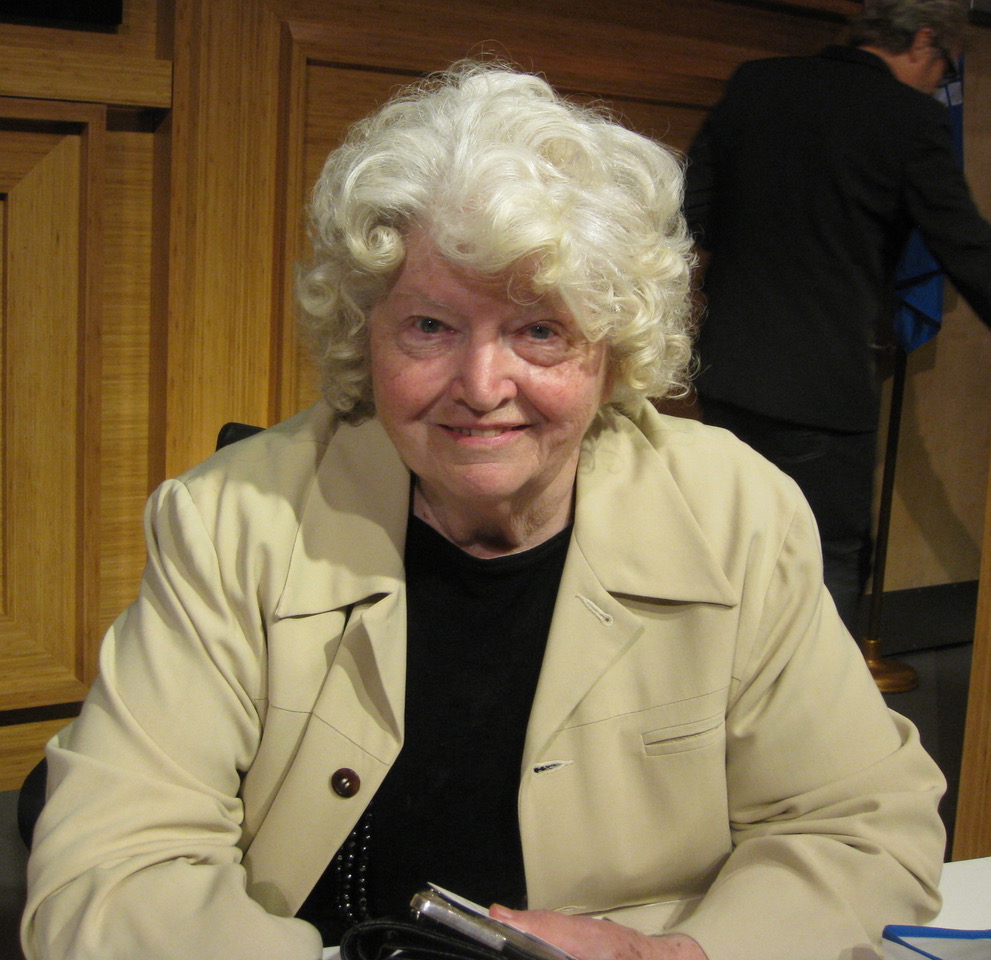 Patricia Nell Warren was noticeable anywhere.
That shock of curly white hair crowning the famous Montana-born lesbian was a beacon for nervously thrilled gay men to find the writer holding court at whatever event she attended. "You saved my life," they told "The Front Runner" author over and over until the day before her death, according to her close friend Gregory Zanfardino. He and his best friend Darryl Davis were with Warren when she died on Saturday, Feb. 9 at UCLA Medical Center in Santa Monica after an almost three year struggle with lung cancer.
Warren was 82.
"She was an amazing friend. There's nothing we wouldn't do for her," Zanfardino told the Los Angeles Blade by phone. "Up until her last moments, she was very clear. And she was constantly getting emails all the time from young people and older people who literally told her 'The Front Runner' saved their lives. That book still, to this day, inspires people."
"The Front Runner" was a landmark gay novel published in 1974, five years after the Stonewall riots, one year before California officially decriminalized homosexuality; the first to print the word "gay" on the cover and the first to make the New York Times bestseller list.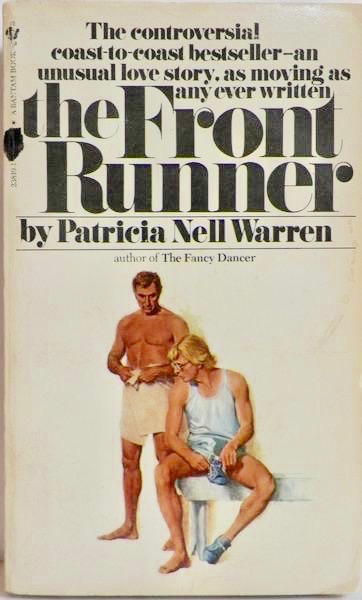 But while it is often tagged as a "gay love story of Coach Harlan Brown and his Olympic runner Billy Sive" in the 1970s, as publisher William Morrow first framed it, Warren intended it to be broader in scope.
The Front Runner is really about how closeted, masculine, conservative Vietnam Marine veteran Harlan Brown, 39, gave up his own dream of running in the Olympics, of coaching prospective Olympic athletes at a prestigious college, of quelling his own humanity out of fear of being exposed as gay. When he and gay distance runner Billy Sive, 22, fall in love at a small New England college, the world of sports rears up against Sive representing the US in the Olympic, where he meets with a horrific end.
"[T]he book's prose had to be the voice of a conservative ex-Marine veteran who is at war with himself.  He knows he's gay and attracted to men, but he refuses to let himself feel, to let himself be that person he knows he is, because of his repressive Bible-taught family upbringing and military background," Warren wrote for TheFrontRunnerMovie.com. "When Harlan finds himself falling secretly in love with Billy Sive, the conflict only intensifies and almost drives him mad, until he is finally "human" enough to give in and let himself be in love."
After Billy is murdered in a hate crime on live TV, how can Harlan Brown go on? What becomes of him?
"One big reason why I wanted to paint the story so broadly, yet so personally, was that I hoped non-gay people would read the book as well as gay people," Warren wrote.  "When the book was written, as well as today, stereotypes of gay males as limp-wristed liberals is embedded in people's minds. Harlan is a crusty gay ex-Marine, a drill-sergeant kind of guy.  I wanted to confront readers with the inner reality of such a man because I know they exist."
In fact, Zanfardino tells the Los Angeles Blade, Warren's wish came true. Shortly before her death, Warren received an email from a straight woman who told her homophobic husband to read the book from beginning to end. Afterwards, he confessed that he never realized how people like him can hurt people. The book was a glimpse into the lives of two men who only wanted to love each other and do sports.
"The book touched hearts," says Zanfardino.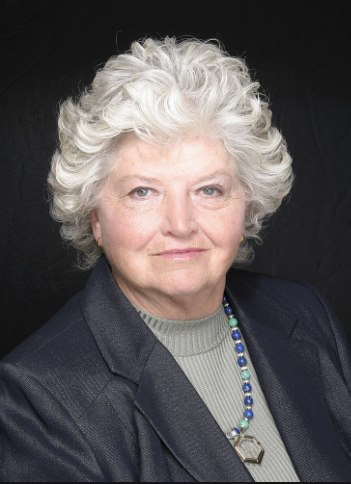 In 2011, Warren told The Bay Area Reporter that Sive was "inspired in part by distance runner Steve Prefontaine, as well as a few closeted runners that I got to know while being involved in open distance running myself."
Prefontaine, who was straight, helped inspire the "running boom" of the 1970s. He died tragically in a car accident when he was 24. A movie about his life starred Jared Leto, who one critic suggested  is "almost too pretty an actor to play the masculine, cocky runner."
"I loved "The Front Runner," Proteus Spann told the Los Angeles Blade during a discussion about his effort to get E. Lynn Harris' "Invisible Life" made into a movie, noting that E. Lynn's most famous character, Basil, was a professional football player.
"We're all humans until society or we put up our flags and put a name on it. I knew of a former NFL player who frequented the Dupont Circle bars in DC. He was outed by a journalist in the early 90's. He was cut from the team and this guy was massively masculine, great football player, star running back," Spann said. "Was he still not a man even though he was gay? I think we get confused on the issue of masculinity and sexual identity."
While Warren's legacy is "The Front Runner" and the power of presenting gay men as masculine athletes and former fighting Marines, Warren's life was more than just that book. In fact, she was her own version of an activist.
Patricia Nell Warren was born in 1936 and grew up on the Grant Kohrs cattle ranch near Deer Lodge, Montana. She started writing professionally in her teens in the 1950s, moving to New York in 1955 to attend Manhattanville College. She worked first as a copy editor, then a book editor at Reader's Digest from 1959-1980. She married a Ukrainian emigre writer in 1960 and wrote four books of Ukranian poetry while stationed in Spain. She also wrote her first gay novel about a Spanish bullfighter's relationship with a peasant under Franco's fascism. "The Wild Man" would be published in in 2001 with an opening set in the gay West Hollywood bar, Numbers. Warren divorced her husband in 1973, according to a summary accompanying her papers at ONE National Gay & Lesbian Archives.
Warren started jogging while in Spain. "For me, at age 32 in 1968, distance running started out as a personal female challenge. Indeed, the runner's need to reach deep inside and 'find more' spurred my self-discovery as a woman and my consciousness-raising concerning women's rights," she wrote in The Advocate in Aug. 1998. 
"Only then, through running, could I finally catch up with those long-festering questions about sexual orientation. It dawned on me that sports are a major arena in which American society hard-wires 'traditional' notions about gender roles and orientation into its citizens," she wrote.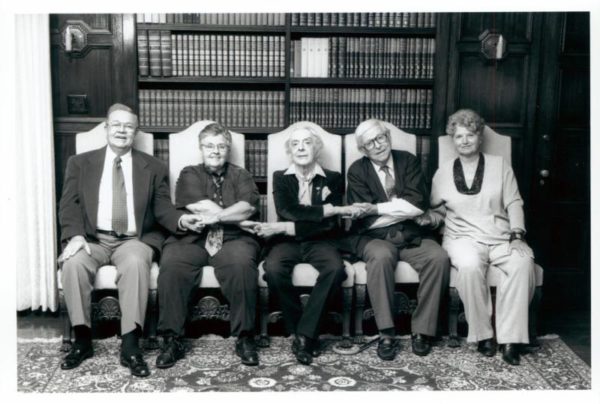 The "Supreme Court Photo" with Robert Arthur, Ivy Bottini, Quentin Crisp, Morris Kight, and Patricia Nell Warren taken at home of Victor Burner. 1994. (Photographer unknown; photo courtesy ONE Institute)
Warren took that consciousness-raising seriously. In 1969, she and 11 other women "outlaws crashed the Boston Marathon and ran the race without numbers, another fist was raised" in protest in the "athletes' rights movement" that was "battling antiquated and hypocritical rules that still ran U.S. sports," she wrote.
Warren was part of a cadre of women athletes and distance runners intent on forcing the Amateur Athletics Union to change the discriminatory rules under which women were permitted to run.
"Women had been barred from road races since 1961, as experts claimed distance running was damaging to their health and femininity. Some officials infamously warned that a woman's uterus might fall out should she attempt to run such distances," according to a story in the New York Times about the women runners who broke and changed the rules.
This was around the same time when proudly sexist 55-year old Bobby Riggs challenged 29-year old tennis star Billie Jean King to a nationally televised tennis match at the Houston Astrodome in 1973 known as "The Battle of the Sexes." When King won, suddenly women athletes were taken more seriously—though King's main issue of pay equity was still a battle.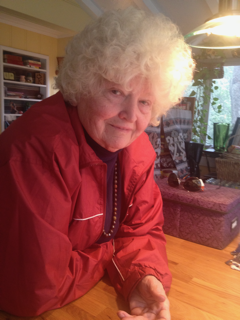 Warren fought battles off the running course, as well. She was the plaintiffs' spokesperson for Susan Smith v. Reader's Digest, a landmark case that resulted in a class-action victory for women.
"I was one of 18 women who filed Title VII charges against the Reader's Digest," Warren told Gay Today in 2003. "It was one of several major lawsuits against the media in the 1970's. The media were full of talented and ambitious women who had been blatantly discriminated against—the very media that kept America informed on news from the civil-rights movement!"
The Digest tried to dismiss the class-action aspect of the case. "But the federal judge – who was a woman! – didn't buy their arguments. If the Digest had succeeded, it would have set a disastrous precedent for class actions," she said.
Warren also worked on behalf of LGBT youth.
In 1994, she volunteered as a teacher at the West Hollywood-based EAGLES Center, a program for at-risk LGBT high school students. In 1996, she served on the LAUSD's school Gay & Lesbian Education Commission and then in 1999, joined the Human Relations Education Commission. As a commissioner, she supported Project 10 and helped organize Youth Lobby Day, which became key in pressuring legislators during the knock-down fight for State Senator Sheila Kuehl's AB222, the Dignity for All Students Act.
"I didn't have a close relationship with her," Project 10 founder Dr. Virginia Uribe tells the Los Angeles Blade. "But I admired what she did. 'The Front Runner' was a big influence on a lot of young people. When it came things like that, she was definitely a pioneer."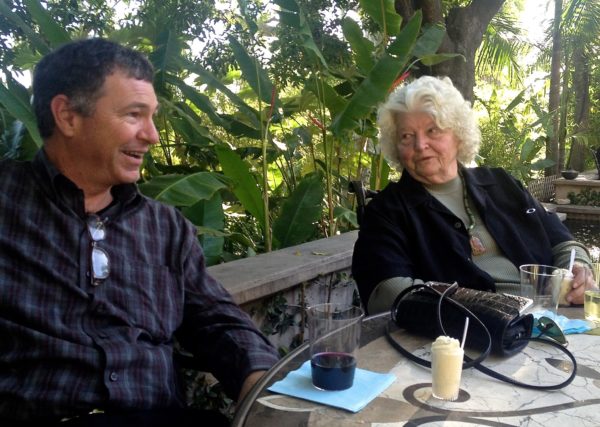 Artist Windon Newton chats with Patricia Nell Warren at Friends of Project 10 fundraiser in Altadena. (Photo courtesy Lance Webster)
Gail Rolf, Uribe's wife and the Education Director for the non-profit arm of Project 10, tells of how "The Front Runner" saved a student's life.
Rolf was teaching at Alexander Hamilton High School and leading a Project 10 support group when she got word of a special education 12th grader who had attempted suicide just before Spring Break.
"He was very sweet and very conflicted about his sexuality. We sent him to see someone at Didi Hirsch (Mental Health Services) and then he came to the Project 10 support group," Rolf says. "I had 'The Front Runner' paperback on the shelf so I gave it to him and told him to read it and keep the book as long as needed and then we'd talk about it. He came back weeks later with the pages folded—the book was ruined. He said, 'This is the most fabulous book I've ever read. This book saved my life!"
He graduated and two years later came back to Models of Pride to say he'd come out and he was happy, Rolf says.
"We've lost an important voice for LGBT youth with the passing of Patricia Nell Warren. She was a fierce advocate for our youth. Her novels and many of her other work reflected that advocacy. Her writing also explored the complexity of youthful LGBT sexuality," says Terry DeCrescenzo, former founder and executive director of Gay & Lesbian Adolescent Social Services (GLASS). "Her death silences an important voice."
"When I came out as a gay man in 1990, my aunt gave me a copy of the Front Runner & I immediately read it. It was so influential for me & was part of my transition to fully embracing who I am. Patricia Nell Warren's contribution to our community is a permanent one," tweeted State Sen. Scott Wiener after Warren's death was announced.
"It was one of the earliest books I read as a young lesbian. It was hard to find anything reflecting positively LGBTQ relationships when I came out in 1980-81. This was a jewel. Godspeed to Patricia Nell Warren," State Sen. Toni Atkins tweeted.
Warren and Wildcat Press, the small publishing house she operated with then-business partner Tyler St. Mark, joined other plaintiffs in ACLU v. Reno and ACLU v. Reno II against the Justice Department "over right-wing federal legislation designed to promote censorship on the Internet and impede the online sale of gay and lesbian content," her longtime friend Lance Webster says.
Webster and Warren worked with Senate Majority Leader Richard Polanco to write and pass SB1796, the Political Expression Protection Act to protect the rights of peaceful, non-violent protesters, based on an article she wrote entitled "Just Dissent." Though the State Legislature overwhelmingly passed the bill, it was vetoed by Gov. Gray Davis.
During this time Warren not only continued to write articles, columns and books but she also joined the national LGBT site Bilerico as a blogger.
"When Patricia and I talked about our plans, she quickly volunteered to be our first new contributor. She was excited at the idea of speaking to a younger audience she didn't know already and on issues that weren't solely related to sports," Bilerico co-founder Bil Browning tells the Los Angeles Blade, noting that her involvement enticed other contributors.
"Without her quiet voice of guidance and reassurance, I surely wouldn't have been able to handle all of the responsibilities and attention that came with running a large site," he says. "Her biggest commandment was to always respond to fan mail because it would make both the reader and the writer connect a little more closely."
In 2007, Warren ran for a seat on the West Hollywood City Council. Though it was a long shot, she nonetheless did the due diligence producing astute policy analysis. That included a white paper on developing a true, single-payer comprehensive Universal Healthcare Coverage plan, as published by Smart Voter.
In it, she scrutinized the progressive healthcare system created by San Francisco Mayor Gavin Newsom—which she compared unfavorably to SB 840, legislation proposed by out Sen. Sheila Kuehl, Chair of the Senate Health Committee.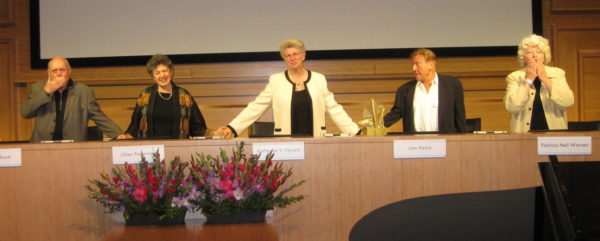 The Lambda Literary Foundation's 25th anniversary of Outwrite! in April 2013 recognizing literary pioneers Rev. Malcolm Boyd, Lillian Faderman, Katherine V. Forrest, John Rechy and Patricia Nell Warren. (Photo by Karen Ocamb)
Warren also had an impact on her fellow writers. Anne Stockwell, former editor in chief of The Advocate and a cancer activist, visited Warren in a Glendale rehab facility a few months ago.
"She also told me she had cancer but didn't make a big deal of that. She was sitting up in bed with her laptop, typing away on her fourth novel in The Front Runner series—which she apparently finished a couple weeks ago," Stockwell says.
"Patricia really lived the values of her Montana childhood," Stockwell adds. "She didn't wait for permission to create or publish or act. She took the heat and led. She was an extraordinary American—we say that about a lot of people, but in her case it was true—and her vision of proud gay love helped to save a lot of lives, including mine."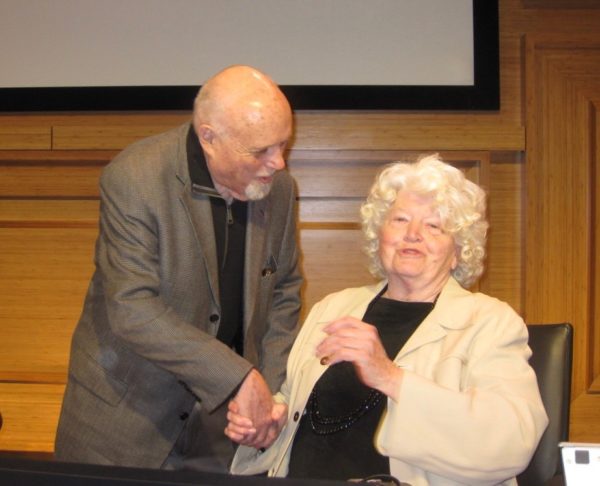 Rev. Malcolm Boyd and Patricia Nell Warren (Photo by Karen Ocamb) 
Steven Reigns, West Hollywood's first official Poet Laureate, was also impacted by Warren.
"There is still a struggle for LGBTQ representation and it was especially acute in 1974 when Warren published The Front Runner," Reigns tells the Los Angeles Blade, who discovered the book at the St. Louis public library in 1994. "I was far from athletic and yet I identified and empathized with Billy. It also felt subversive to read this gay novel by a lesbian who, at one point, edited my mother's favorite publications—Reader's Digest.  The book illuminated for me that we were everywhere."
And, he noted, "Though her imagination, she gave us mainstream representation and modeling," including the creation of "Frontrunners" clubs worldwide.
One of the disappointments of Warren's life was not having "The Front Runner" made into a movie. There have been so many rumors about the ups and downs of that endeavor—especially around actor Paul Newman as the first to option the work in 1975—that Warren and Zanfardino created a website devoted  to the story, the history of the movie project and the prospect of having it finally produced in the near future.
The final entry on the movie history timeline reads: "2019 – February 9th, Patricia Warren loses her battle with cancer. Literary rights (print, film and television) of all her books are now handled by her estate and are available for option, sale and production.  Interested parties should contact the executor of her estate Gregory Zanfardino [email protected].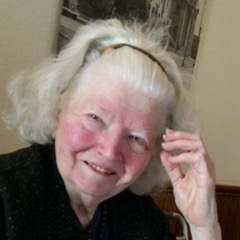 Patricia Nell Warren (Photo courtesy Lance Webster)
Making the movie was very much an imperative when Warren spoke with the Los Angeles Blade in Aug. 2017.
"I think it's a good moment for a movie like that; the way the country is going, probably the timing is better than ever," Warren said. "I'm really concerned about all the negativity about LGBT people that is going forward in the country right now, and that certainly will rebound into what we do in sports, so, I'm still hoping that it will happen."
Vermont GOP Governor signs law banning 'gay panic defense'
With the Governor's signature Vermont becomes the 14th state to enact a similar ban.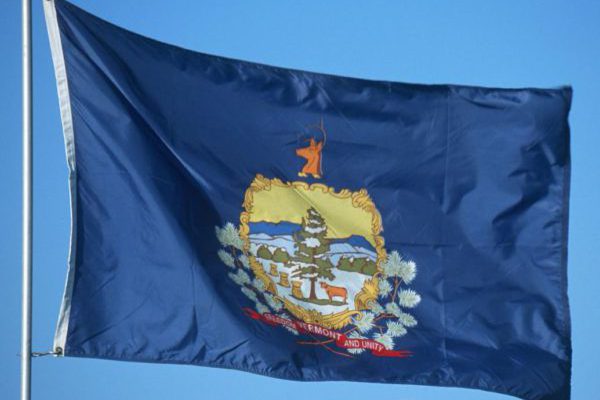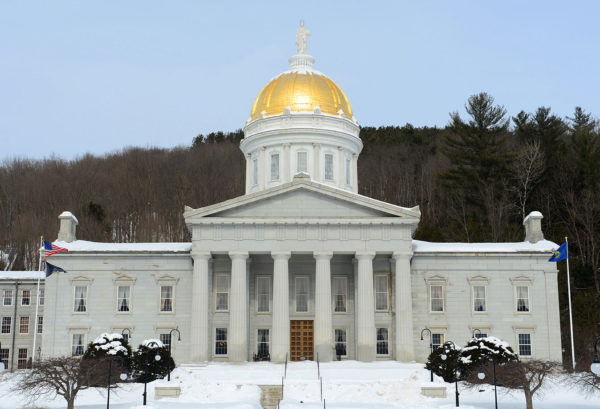 MONTPELIER, VT. – Vermont Republican Governor Phil Scott signed legislation Wednesday that bans use of the 'gay panic defense" by criminal defendants.
H.128, prevents a defendant at trial or sentencing from justifying violent actions by citing a victim's actual or perceived sexual orientation or gender identity.
With the Governor's signature, Vermont becomes the 14th state to enact a similar ban. (See Table from Wikipedia)
The LGBTQ+ "panic" defense strategy is a legal strategy that asks a jury to find that a victim's sexual orientation or gender identity/expression is to blame for a defendant's violent reaction, including murder.
It is not a free-standing defense to criminal liability, but rather a legal tactic used to bolster other defenses. When a perpetrator uses an LGBTQ+ "panic" defense, they are claiming that a victim's sexual orientation or gender identity not only explains—but excuses—a loss of self-control and the subsequent assault. By fully or partially acquitting the perpetrators of crimes against LGBTQ+ victims, this defense implies that LGBTQ+ lives are worth less than others.
One of the most recognized cases that employed the LGBTQ+ "panic" defense was that of Matthew Shepard. In 1998, Matthew Shepard, a 21-year-old college student, was beaten to death by two men. The men attempted to use the LGBTQ+ "panic" defense to excuse their actions. Despite widespread public protest, the defense is still being used today.
At the Federal level, Senate Bill 1137, a bill to amend title 18, United States Code, to prohibit gay and trans panic defenses has been introduced in Congress on Apr 15, 2021. This bill is in the first stage of the legislative process. It will typically be considered by in this case the Senate Judiciary Committee next before it is possibly sent on to the House or Senate as a whole. The legislation is sponsored by Senator Edward "Ed" Markey, (D- MA).
Republican Gov. Phil Scott signed into law Wednesday a ban on using the LGBTQ "panic" defense in court cases. Vermont is the 14th state to enact the ban. https://t.co/wfu6680R9c

— VTDigger (@vtdigger) May 5, 2021
South Carolina's capital city considers ban on conversion therapy
Conversion therapy has been banned in 20 states and more than 70 municipalities across the United States.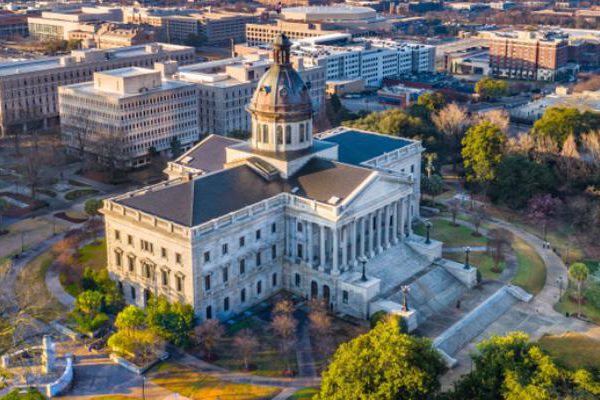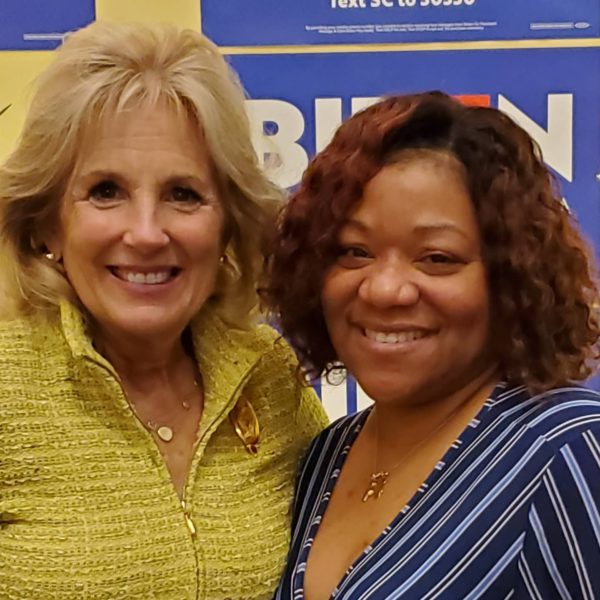 COLUMBIA, SC. – The city council in a unanimous vote Tuesday granted initial approval to a new ordinance that bans the practise of conversion therapy — sometimes referred to as reparative therapy or ex-gay therapy.
The ordinance, put forward by City Councilmember Tameika Isaac Devine, defines conversion therapy as "treatment that seeks to change an individual's sexual orientation or gender identity, including efforts to change behaviors or gender expressions or to eliminate or reduce sexual or romantic attractions or feelings toward individuals of the same gender."
The ordinance however does leave stipulations that allow "counseling that provides support and assistance to a person undergoing gender transition."
According to The State, the ordinance would make it unlawful "for any provider to provide conversion therapy or reparative therapy to a minor within city limits if the provider receives compensation for such services." The penalty would be civil, not criminal, and would carry a $500 fine.
Devine told The State's journalist Chris Trainor that a prohibition on conversion therapy for minors is recommended by the national Human Rights Commission and leading LGBTQ organizations such as the Human Rights Campaign, GLAAD, and PFLAG.
"We felt like this was very important as we talk about equality within the city," Devine told The State. "It's not just racial equality, it cuts across all lines. We wanted to move forward with this."
The City's Council passed the ordinance on its first reading on the item on Tuesday, with final approval likely to be considered later this month.
The Williams Institute estimates that 698,000 LGBT adults in the U.S. have received "conversion therapy," 350,000 of whom suffered the experience as adolescents. Most medical and psychological professional associations strongly oppose "conversion therapy" as illegitimate.
The American Psychological Association has opposed the practice since 1998, arguing that there is "no credible evidence" such procedures proffered by adherents of the so-called therapy could change sexual orientation.
Conversion therapy has been banned in 20 states and more than 70 municipalities across the United States. California was first to do so in 2012.
Born This Way Foundation and Harris Poll find youth of color receiving less kindness
According to the survey's research results, there is an undeniable link to how kindness contributes to many aspects of mental wellness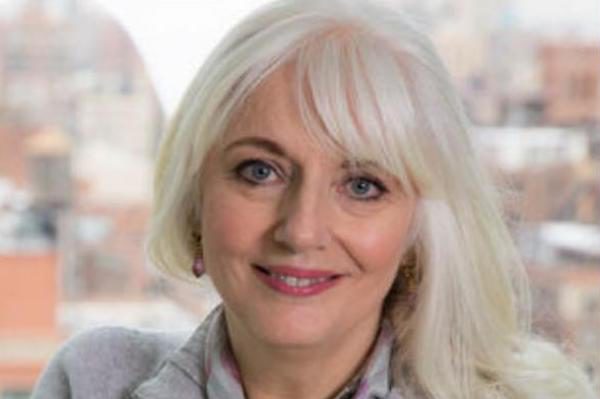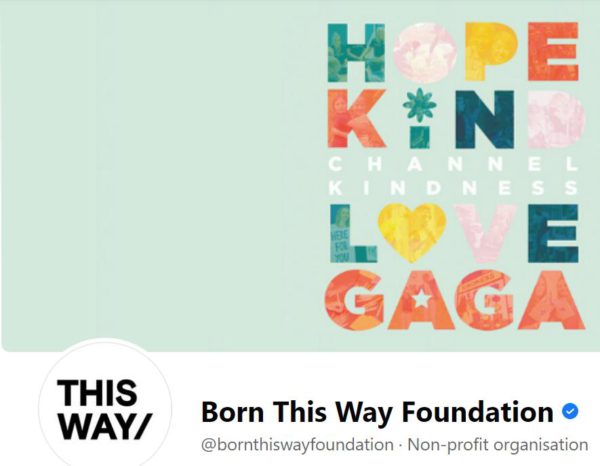 BOSTON, MA. – The Born This Way Foundation announced Monday the results of a survey of over 2,000 young people ages 13 to 24 in the United States, exploring how young people define kindness and the impact on their mental wellness.
The survey, which ran from January 29, 2021 to February 12, 2021, had results showed that nonwhite and LGBTQ+ youths are less likely to hear kind words and thoughts or actions than their cisgender white peers — even from themselves.
According to the survey's research results, there is an undeniable link to how kindness contributes to many aspects of mental wellness, from helping young people feel safe, confident, and less alone to changing the trajectory of their day and even their desire to stay alive.
They also reveal that based on one's race, ethnicity, gender, sexual orientation, and financial security, young people experience and witness kindness in varying frequencies, which could have further implications on their respective mental wellness.
Key findings of the survey include:
Most young people say experiencing more kindness would improve their mental wellness—be it from others (73%), themselves (74%), or observed in the world around them (71%).
The acts of kindness young people most commonly say would have the biggest impact on their mental wellness are having someone who: listens when they have a problem (85% say it would have a big/moderate impact), believes in them and encourages them to do their best (83%), and checks in on them or asks if they're doing OK (80%).
White youth are more likely than Black, Indigenous, and youth of color to say they experience certain acts of kindness. White youth are far more likely to have someone who believes in them and encourages them to do their best, goes out of their way to show they care, or listens when they have a problem.
Transgender and non-binary youth* say that the act of introducing yourself using pronouns is among the top acts that would have a big improvement on mental wellness. (*Note: Small sample size [n=45]. Results should be interpreted as qualitative in nature.)
Three quarters of young people are coping very (19%) or somewhat well (56%), and those who are, are much more likely than those who are not to say they regularly experience and witness acts of kindness, have people in their life who care about them, understand them, or that they can talk to if they have problems, say they have a place they can go (in real life or online) where they feel like they belong, and have found ways to thrive in the past year, ultimately giving insight into the keys to coping with crisis.
The Born This Way Foundation is a non-profit organization founded in 2012 by American musical singer-songwriter artist and LGBTQ/Human Rights activist Lady Gaga and her mother, Cynthia Germanotta.
The full report is available below:
https://www.slideshare.net/btwfoundation/kindness-is-action-report