Cannabis Culture
Veterans medical marijuana access legislation introduced in House, Senate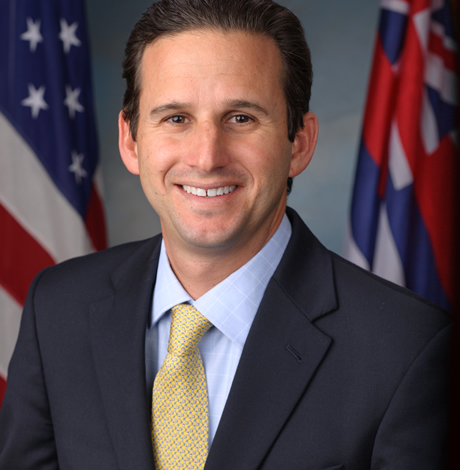 Veterans medical marijuana access legislation introduced in House, Senate
WASHINGTON — Senator Brian Schatz (D-Hawaii) and Representative Barbara Lee (D-Calif.) have introduced legislation, The Veterans Medical Marijuana Safe Harbor Act, to expand and facilitate medical cannabis access to military veterans suffering from chronic pain, PTSD, and other serious medical conditions.
Under existing regulations, VA doctors are not permitted to fill out the mandatory paperwork necessary to recommend cannabis therapy in those 33 states that regulate it. Passage of The Veterans Medical Marijuana Safe Harbor Act ends this discrimination against veterans and prevents sanctions against VA doctors who wish to recommend medical cannabis treatment to their patients.
"The Veterans Medical Marijuana Safe Harbor Act would provide crucial medical and civil protections for the men and women who put their lives on the line to serve this country. It is unconscionable that these brave individuals who protect our nation's freedoms would be treated as criminals when they return home just for treating their medical ailments with a safe and effective option," said Justin Strekal, NORML Political Director. "We applaud and appreciate the leadership by Senator Schatz and Rep. Lee in putting forward this legislation."
"Historically, veteran and military communities have long been at the forefront of American social change, catalyzing the widespread acceptance of evolving cultural norms and perceptions surrounding racial, gender, and sexual equality. The therapeutic use of cannabis by veterans follows this trend and members of Congress should follow their lead and pass the Veterans Medical Marijuana Safe Harbor Act," Strekal concluded.
"In 33 states, doctors and their patients have the option to use medical marijuana to manage pain — unless those doctors work for the VA and their patients are veterans," Sen. Schatz said. "This bill gives VA doctors in these states the option to prescribe medical marijuana to veterans, and it also promises to shed light on how medical marijuana can help with the nation's opioid epidemic."
"As the daughter of a veteran, I am committed to ensuring that our veterans have access to the quality and comprehensive medical care they deserve — including medical marijuana. The current federal prohibitions on cannabis are unnecessary, harmful, and counterproductive," said Lee. "The federal government should never stand between our veterans and their medicine. This critical legislation is a long overdue step to empower veterans and their doctors to make informed health care decisions, without political interference."
WHO committee calls for changes in cannabis international classification
GENEVA — Members of the World Health Organization (WHO) Expert Committee on Drug Dependence have proposed amending the classification of cannabis under international law.
According to reporting in the British Medical Journal, the WHO policy reversal "takes account of the growing evidence for the medical applications of the drug," and marks the first time that the agency has reviewed its stance on cannabis in nearly 60 years.
The recommended changes, outlined in a letter by WHO Director-General Dr. Tedros Adhanom Ghebreyesus, call for cannabis to be removed from Schedule IV of the 1961 Single Convention on Narcotic Drugs. Schedule IV is the most restrictive classification under the treaty. Instead, the committee advises that whole-plant cannabis and THC be designated as Schedule I controlled substances under international law.
"The current [international] scheduling of cannabis is as strict as that for heroin," the BMJ summarizes. "[T]he committee believes that keeping cannabis at that level of control would severely restrict access to and research on potential therapies derived from the plant."
In a separate recommendation, the committee reiterated its 2017 request that preparations containing "pure cannabidiol … and not more than 0.2 percent of delta-9-tetrahydrocannabinol" no longer be scheduled within the international drug conventions.
The Committee's policy recommendations now await action from the 53 participating members states of the United Nation's Commission on Narcotic Drugs. The Commission is anticipated to vote on the issue in March.
In October, NORML delivered over 10,000 public comments to the US Food and Drug Administration urging the agency to recommend that WHO reschedule cannabis internationally.
Study: Cannabis use associated with metabolic benefits
SANTANDER, Spain — Cannabis use is associated with sustained effects on weight and metabolism, including lower body mass index (BMI) and lower overall cholesterol levels, according to the results of a three-year longitudinal study published in the Journal of Psychopharmacology.
Spanish researchers assessed the relationship between cannabis and weight over a three-year period in a cohort of 510 subjects. Participants in the study were classified as either "continuers," "discontinuers" and "non-users."
At the study's initiation, cannabis users presented "lower weight, body mass index, total cholesterol, and low-density lipoprotein-cholesterol compared to non-users," investigators reported. Differences in weight, BMI, and LDL levels remained consistent over the three-years among those subjects who continued to consume cannabis. By contrast, those patients who discontinued using cannabis use over the course of the study "presented a higher increase in weight, body mass index, and triglyceride-high-density lipoprotein ratio than the 'non-users' and 'continuers.'"
Authors concluded, "Thus, we may interpret that cannabis consumption has a protective effect on metabolism, which is reflected in clinical terms."
The study's results are consistent with a number of prior trials — such as those here, here, and here — finding that a history of marijuana use is associated with a lower prevalence of obesity, high cholesterol and diabetes.
Cannabis Culture news in the Blade is provided in partnership with NORML. For more information, go to NORML.org or contact Paul Armentano, NORML Deputy Director, at [email protected].
Cannabis Culture
Two-thirds of Latinos back legalizing marijuana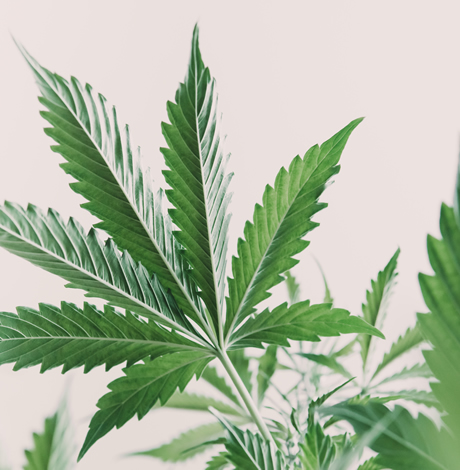 Two-thirds of Latinos back legalizing marijuana
SANTA MONICA, Calif. — More than two in three U.S. Hispanic adults support legalizing marijuana, according to nationwide polling data compiled by the digital media firm H Code.
Pollsters surveyed a nationally representative sample of over 1,300 English- and Spanish-speaking U.S. Hispanic respondents. Sixty-eight percent of those polled said that they are favor of legalizing marijuana in the United States.
That percentage is consistent with other nationwide polls of U.S. adults, such as those here, here, and here, finding that two-thirds of respondents believe that the adult use of cannabis ought to be legal. By contrast, prior polls of Hispanic-only voters had often reported that Latinos were less likely than the general population to express support for legalizing cannabis.
Smoking cannabis is most popular method of ingestion
SEATTLE — Adults who consume cannabis are most likely to smoke it, according to data compiled by the U.S. Centers for Disease Control (CDC) and published in the journal Drug and Alcohol Dependence.
Researchers analyzed data from over 6,100 adult cannabis consumers in 12 states. Ninety-one percent of respondents acknowledging having smoked herbal cannabis, with 59 percent reporting that inhalation "was their only mode of marijuana use." By contrast, only 25 percent of respondents reported having ever used cannabis-infused edible products, and only 20 percent reported ever having vaporized cannabis. Five percent of subjects reported exclusively consuming marijuana edibles, and two percent said that they only vaped cannabis.
The data is consistent with prior studies, such as those here and here, showing that the majority of people who self-report consuming cannabis do so by methods that involve smoking the substance.
Medical cannabis is Maine's 3rd largest economic market
AUGUSTA, Maine — Patients purchased an estimated $112 million worth of medical cannabis-related products in 2019, according to newly released Maine tax data.
The annual revenues related to medical cannabis are more than the total revenues generated by the sales of blueberries, maple syrup, apples, herring, and oysters combined. Only the state's lobster industry and potato industry bring in more annual revenue.
Some three-quarters of the revenue generated from medical cannabis (85.3 million) came from sales by caregivers to patients. Although the state's medical cannabis access program has been operational for some two decades, Maine officials only began tracking caregiver-related tax revenue in February of 2019.
Licensed retail adult-use marijuana sales are anticipated to begin in June.
Cannabis Culture news in the Blade is provided in partnership with NORML. Visit norml.org for more information.