Cannabis Culture
Va. lawmakers pass bills expanding medical cannabis access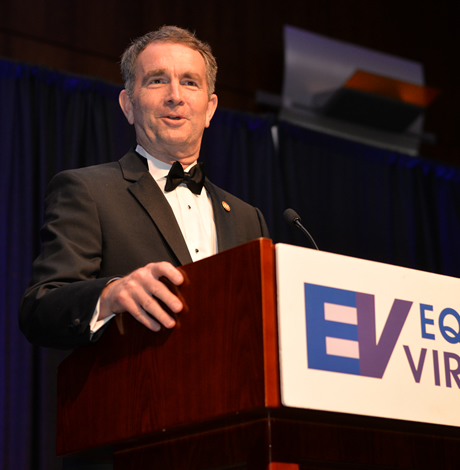 Va. lawmakers pass bills expanding medical cannabis access
RICHMOND, Va. — Legislation is heading to the Governor's desk to expand patients' access to medical cannabis products.
Senate Bill 1557
expands the pool of health professionals
who can approve cannabis therapy to include nurse practitioners and physician assistants. It also permits qualifying patients access to a broader spectrum of products containing both plant-derived CBD and THC. Lawmakers in both chambers unanimously
passed the bill
.
Senate Bill 1719
facilitates greater patient access
to cannabis products by permitting "registered agents" or caregivers to pick up or receive deliveries. The measure also passed unanimously in both chambers.
Under the state's 
access law
, medical professionals may recommend plant-derived cannabis extracts to those patients for whom they believe will benefit from them.
Wis. guv calls for overhaul of marijuana laws
MADISON, Wis. — Democratic Gov. Tony Evers has publicly
announced
 his support for amending the state's marijuana laws in a manner that would permit its medical access and decriminalize its recreational use.
Speaking last week at a press conference outlining the state's budget, the governor
said
 that Wisconsin should join the other 33 states that regulate medical cannabis access. He also called for decriminalizing marijuana possession offenses (involving up to 25 grams) and expunging past marijuana-related convictions. The governor opined that police often make marijuana arrests in a racially disproportionate manner. Historically, African Americans are arrested for marijuana possession crimes in Wisconsin at approximately
six-times
 the rates of whites.
Under existing
state law
, the possession of marijuana is classified as a criminal misdemeanor, punishable by up to six-months in jail, a $1,000 fine, and a criminal record.
Cannabis not associated with changes in morphology
Cannabis exposure is not associated with significant changes in brain morphology in either older or younger subjects, according to a pair of newly published studies. Commenting on the two studies, NORML Deputy Director Paul Armentano said: "These findings dispute the long-standing 'stoner-stupid' stereotype and should help to assuage fears that cannabis' acute effects on neurocognitive behavior may persist long after drug ingestion, or that cannabis exposure is associated with any sort of significant changes in brain morphology." In the first
study
, researchers from the University of Pennsylvania, Perelman School of Medicine compared brain scans of occasional (one to two times per week) and frequent (more than three times per week) marijuana consumers versus nonusers. Subjects were between 14 and 22 years of age. Investigators reported: "There were no significant differences by cannabis group in global or regional brain volumes, cortical thickness, or gray matter density, and no significant group by age interactions were found. Follow-up analyses indicated that values of structural neuroimaging measures by cannabis group were similar across regions, and any differences among groups were likely of a small magnitude." They concluded, "In sum, structural brain metrics were largely similar among adolescent and young adult cannabis users and non-users." The findings appear in the journal Neuropsychopharmacology. In the second
study
, researchers from the University of Colorado at Boulder compared magnetic resonance imaging scans in 28 cannabis users over the age of 60 versus matched controls. Cannabis consumers, on average, had used marijuana weekly for 24 years. Authors reported that long-term cannabis exposure "does not have a widespread impact on overall cortical volumes while controlling for age, despite over two decades of regular cannabis use on average. This is in contrast to the large, widespread effects of alcohol on cortical volumes) that might be expected to negatively impact cognitive performance." Researchers also reported "no significant differences between groups" with regard to cognitive performance. They concluded: "The current study was able to explore cannabis use in a novel older adult population that has seen recent dramatic increases in cannabis use while controlling for likely confounding variables (e.g., alcohol use). The participants in this study were generally healthy and highly educated, and it is in this context that cannabis use showed limited effects on brain structural measures or cognitive performance." The findings appear in the journal Psychiatry Research: Neuroimaging. The studies' conclusions are similar to those of
prior trials
 similarly finding no significant long-term changes in brain structure attributable to cannabis exposure.
Cannabis Culture news in the Blade is provided in partnership with NORML. For more information, go to
NORML.org
or contact Paul Armentano, NORML Deputy Director, at
[email protected]
.
Cannabis Culture
Two-thirds of Latinos back legalizing marijuana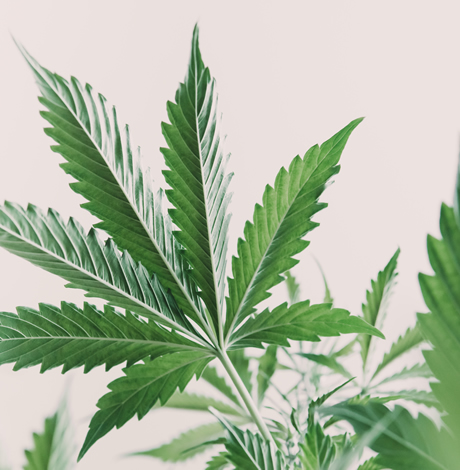 Two-thirds of Latinos back legalizing marijuana
SANTA MONICA, Calif. — More than two in three U.S. Hispanic adults support legalizing marijuana, according to nationwide polling data compiled by the digital media firm H Code.
Pollsters surveyed a nationally representative sample of over 1,300 English- and Spanish-speaking U.S. Hispanic respondents. Sixty-eight percent of those polled said that they are favor of legalizing marijuana in the United States.
That percentage is consistent with other nationwide polls of U.S. adults, such as those here, here, and here, finding that two-thirds of respondents believe that the adult use of cannabis ought to be legal. By contrast, prior polls of Hispanic-only voters had often reported that Latinos were less likely than the general population to express support for legalizing cannabis.
Smoking cannabis is most popular method of ingestion
SEATTLE — Adults who consume cannabis are most likely to smoke it, according to data compiled by the U.S. Centers for Disease Control (CDC) and published in the journal Drug and Alcohol Dependence.
Researchers analyzed data from over 6,100 adult cannabis consumers in 12 states. Ninety-one percent of respondents acknowledging having smoked herbal cannabis, with 59 percent reporting that inhalation "was their only mode of marijuana use." By contrast, only 25 percent of respondents reported having ever used cannabis-infused edible products, and only 20 percent reported ever having vaporized cannabis. Five percent of subjects reported exclusively consuming marijuana edibles, and two percent said that they only vaped cannabis.
The data is consistent with prior studies, such as those here and here, showing that the majority of people who self-report consuming cannabis do so by methods that involve smoking the substance.
Medical cannabis is Maine's 3rd largest economic market
AUGUSTA, Maine — Patients purchased an estimated $112 million worth of medical cannabis-related products in 2019, according to newly released Maine tax data.
The annual revenues related to medical cannabis are more than the total revenues generated by the sales of blueberries, maple syrup, apples, herring, and oysters combined. Only the state's lobster industry and potato industry bring in more annual revenue.
Some three-quarters of the revenue generated from medical cannabis (85.3 million) came from sales by caregivers to patients. Although the state's medical cannabis access program has been operational for some two decades, Maine officials only began tracking caregiver-related tax revenue in February of 2019.
Licensed retail adult-use marijuana sales are anticipated to begin in June.
Cannabis Culture news in the Blade is provided in partnership with NORML. Visit norml.org for more information.