Summit helps LGBT businesses reach new heights
Los Angeles Gay and Lesbian Chamber of Commerce hosts historic gathering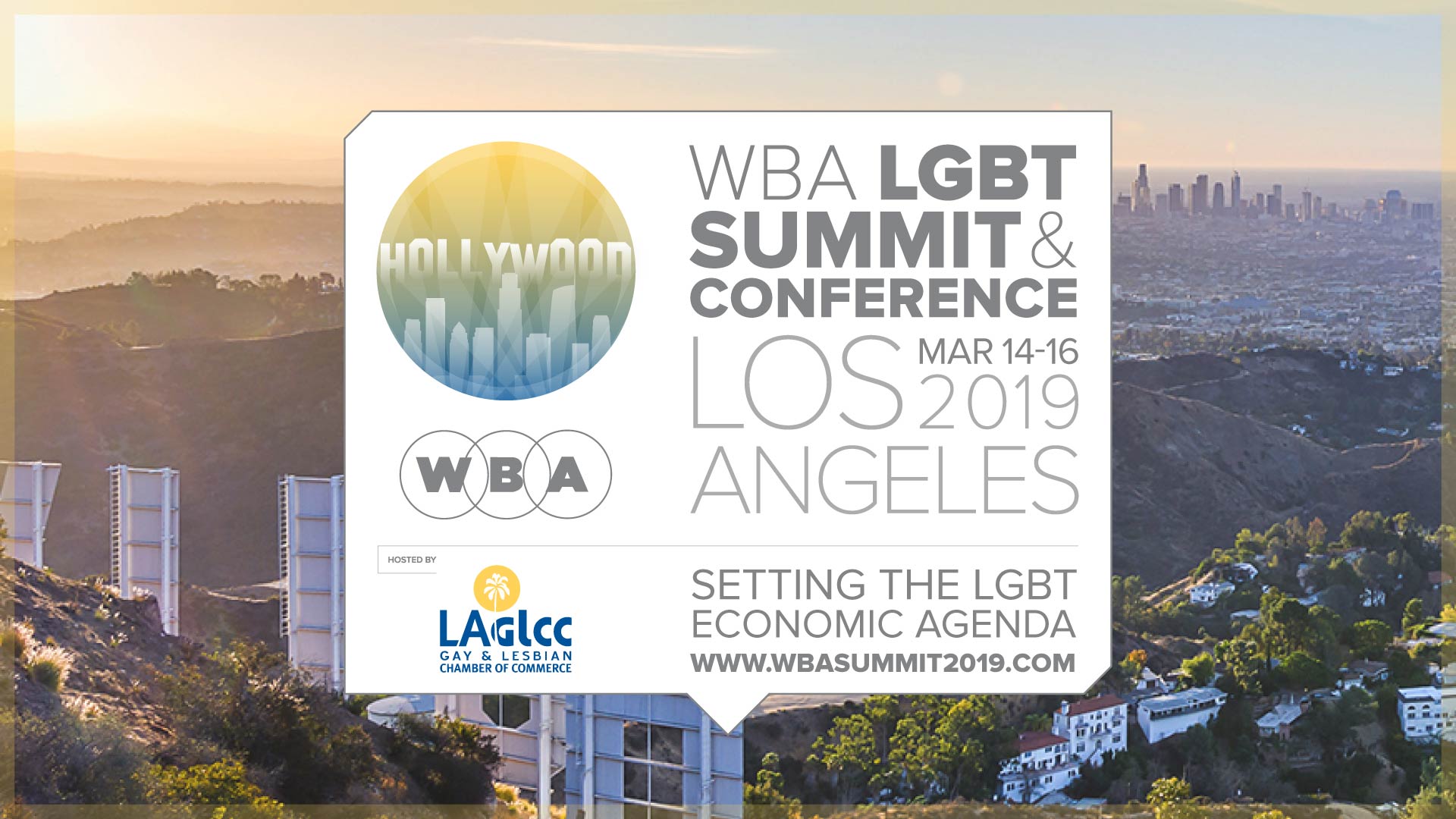 Whether speaking to the niche concerns of our community or offering products and services whose consumer appeal casts the widest net possible, LGBT businesses are at their best when their owners are able to learn from peers, access available resources, and create new opportunities.
To that end, March 14-16, the Los Angeles Gay and Lesbian Chamber of Commerce (LAGLCC) will host this year's incarnation of the annual Western Business Alliance (WBA) LGBT Economic Summit & Conference.
Founded in 1992 to further LGBT economic equality, the WBA's current membership draws upon the collective knowledge of over 3,000 businesses from LGBT chambers of commerce and thought-leaders on the West Coast of the U.S., as well as Vancouver, British Columbia.
Longtime West Hollywood resident Marquita Thomas is Executive Director of the LAGLCC. In anticipation of their role as host of the summit, Thomas spoke to the Blade about the LAGLCC, which is celebrating its 40th anniversary this year.
Initially known as the Valley Business Alliance, "The Chamber was created at a time when LGBT businesses — bars, in particular — faced persecution and needed to strategize ways to keep their doors open," Thomas recalled. At the time, she noted, "Many LGBT chambers used names like 'business alliance' for safety."
In 2006, the chamber "decided to take a bold stand in its identity" and became the LAGLCC." Within the next year, Thomas said, the organization will once again undergo a name change, to reflect a contemporary spirit of inclusivity. Over the years, she observed, attitudes "have changed. But LGBT businesses still need support — and not only do they find that support at the chamber, but also find business owners who share their values."
Changing times, and needs, are also front and center at this year's WBA gathering, which, they note, will "focus attention on issues facing our business community and the LGBT community at large."
At the center of the summit will be a lunch confab whose theme, "Understanding and Improving the Effectiveness of Supplier Diversity," explores ways to maximize opportunities for businesses owned by minorities, women, LGBTs, the disabled, veterans, and others who have been historically underutilized as suppliers.
"This luncheon," Thomas noted, "allows small business owners to assess whether or not their business is ready for government and corporate contracts, find out resources available for capacity-building, and avoid pitfalls."
Citing National LGBT Chamber of Commerce (NGLCC) estimates, Thomas said there are "about 1.4 million LGBT-owned business in the U.S.," noting that less than 10 percent of NGLCC-certified businesses earn income generated from their work as contractors for state and local government — although 80 percent say they'd like the opportunity to do so.
Last week, our sister publication, the Washington Blade, reported that Nashville is became the first Southern city to recognize LGBT-owned businesses. The new policy, signed by Mayor David Briley, allows NGLCC-certified businesses to access the same contracts and economic development opportunities currently available to businesses owned by women and ethnic minorities.
NGLCC Co-Founder and President Justin Nelson, in a press release, praised the efforts of the city's affiliate chapter, noting its positive effect on job creation. Co-Founder and CEO Chance Mitchell said, "We hope this executive order in Nashville will encourage more mayors to proactively include the LGBT community for the optimum social and economic health of their cities."
As for the work of her own affiliate chapter, Thomas said the LAGLCC has made the championing of LGBT business-friendly legislation an important part of their mission. She cited a recent successes in that area, such as when 2015 efforts helped secure Governor Brown's signing of AB1678, which "mandates LGBT inclusion in the diverse spend in the companies regulated by the California Public Utilities… We also advocated for AB53, which requires that national insurance companies doing business in California report their spend in diverse markets." Reports generated from the passage of AB53, Thomas said, "has increased the spend in this industry from a few thousand to the low millions."
Thomas said that, for her, one of the most consistent takeaways from having attended past WBA summits has been "seeing the impact LGBT businesses have" on industries, legislation, and economic growth.
Often, ideas for innovative practices and new forms of community outreach emerge from WBA groupthink efforts. Such will be the case, Thomas assured, from the summit's "Break-Out Sessions," in which experts lead group discussions meant to yield recommendations that can be taken back to the local communities of the WBA's 21-city, 11-state membership — which includes LGBT chambers of commerce in Anchorage, Dallas, Honolulu, Las Vegas, Palm Springs, Phoenix, Salt Lake City, San Francisco, Seattle, and Tucson.
This year's Break-Out Session topics include niche marketing to millennials, transgender entrepreneurship and freelancing, and fostering social and corporate responsibility.
"Innovation and diversity are crucial to growing a business," Thomas said, noting these sessions "allow business owners to connect with an audience in ways that were not taught in business schools, as well as use their resources to help an undeserved segment of our community."
Ray Parrish, WBA Summit Chairman, gave an example of how he's already embraced the charitable aspect of a session addressing LGBTQ youth and veteran homelessness.
"If we accept that assumption, that the best way to address homelessness is to prevent it, I can tell you what my company does," said Parrish, founder of InSight Consulting Partners. "We give to an organization called HEART L.A. [Housing Equality and Advocacy Resource Team] that, during, 2018, helped 195 people and their 123 animals remain housed. It's what we as an LGBT small business can do on a local level."
For more information about the WBA, and to register for the summit, visit wbasummit2019.com.
The ultimate guide to queer gift giving
Perfect presents for everyone from roommates to soulmates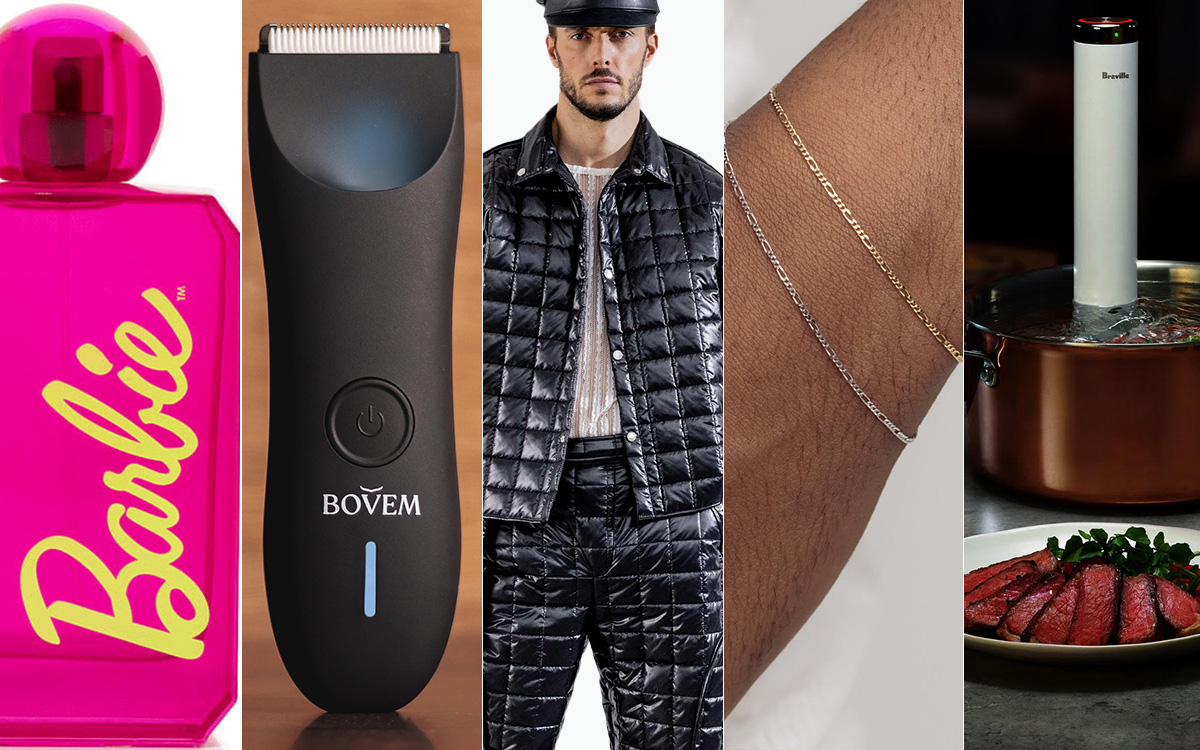 Searching for special deliveries for that special someone? Consider these elf-approved, consciously curated presents perfect for everyone from roommates to soulmates.
---
Star Wars Home Collection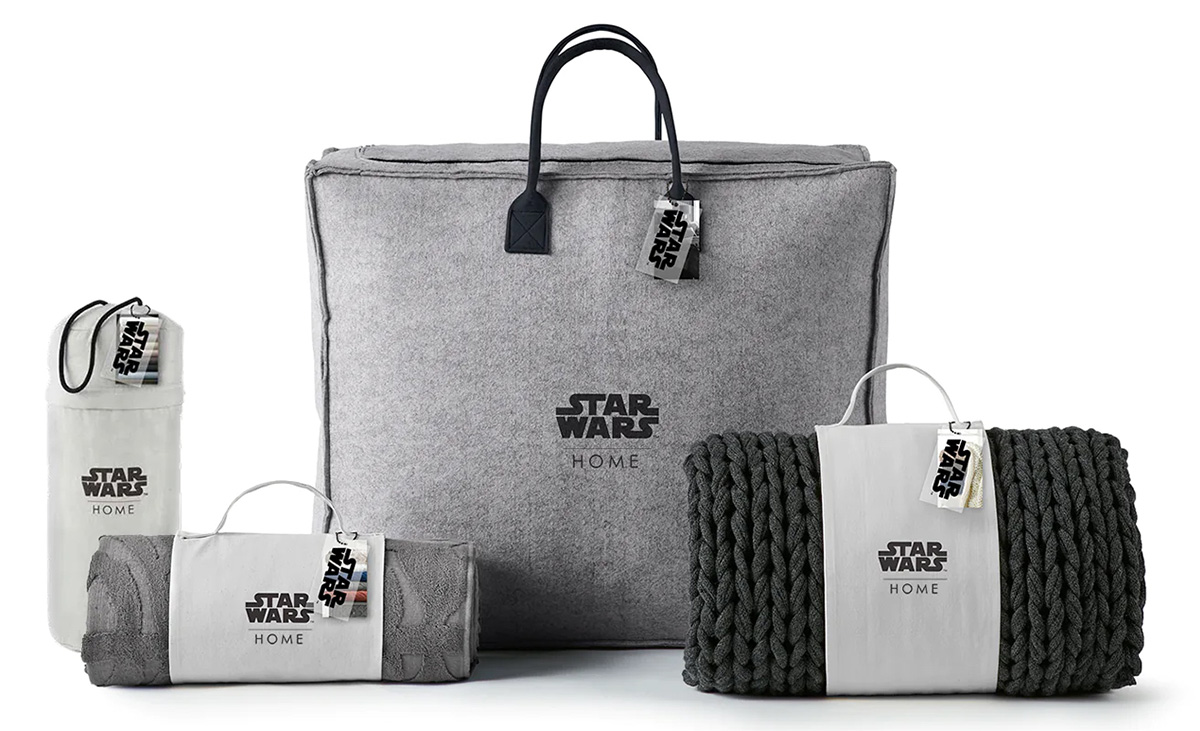 Movie nights in bed get a comfort upgrade from the Force – for those who uphold Jedi code in the streets but embrace the Dark Side in the sheets – with Sobel Westex's Star Wars Home Collection, five- to seven-piece twin, queen and king sets suitable for either alliance. Cop a bootleg of the infamous "Star Wars Holiday Special" (legal copies don't exist, nor has it been rebroadcast since its one-and-only airing in 1978) and settle in for a snacky screening with premade Johnson's Popcorn (a Jersey Shore staple) or Pop 'N Dulge's DIY gourmet kits. SobelAtHome.com, $350-$390; JohnsonsPopcorn.com, $27+; PopNDulge.com, $23
---
Bird Buddy Smart Feeder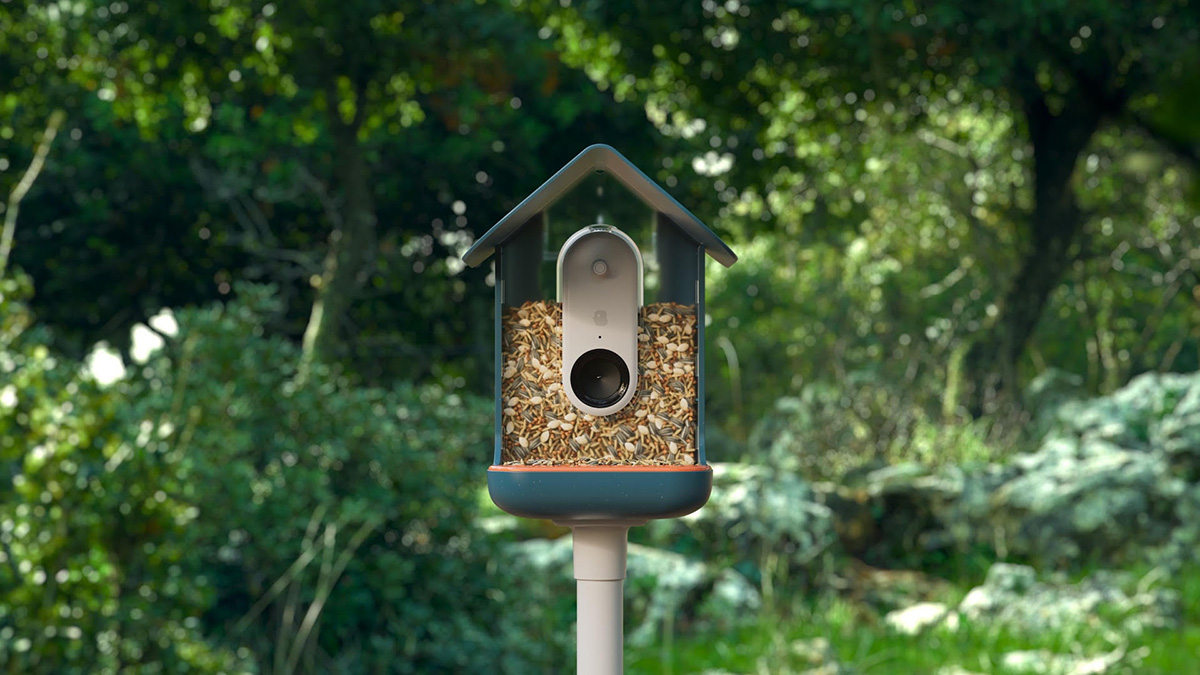 Avian enthusiasts get up close and semi-personal with feathered friends thanks to the Bird Buddy smart feeder that allows safe viewing via a solar-powered, app-enabled camera, along with adorable add-ons like a suet ball holder and three-in-one nutrition set to keep the neighborhood's population happy and healthy. MyBirdBuddy.com, $299-$415
---
Link x Lou Permanent Jewelry Pop-Ups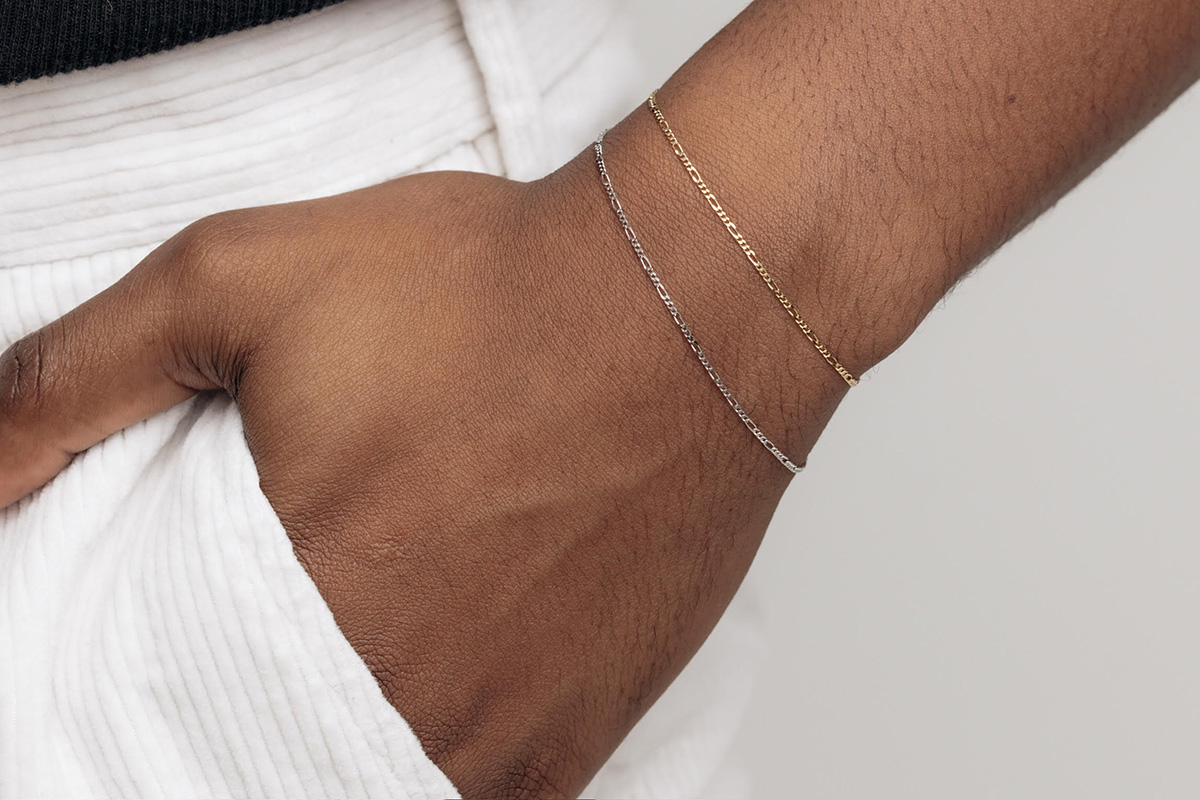 Jewelry – but make it an experience. That's the premise behind Link x Lou, a quick-fitting accessory service providing recipients with in-person appointments for custom-linked, clasp-less 14-karat white- and yellow-gold necklaces, bracelets, anklets, and rings that wear until they're worn out. Money's on 'em lasting longer than the situationship you've got goin', but may the odds be ever in your favor. LinkxLou.com, $55-$500
---
Orttu Shelton Puffer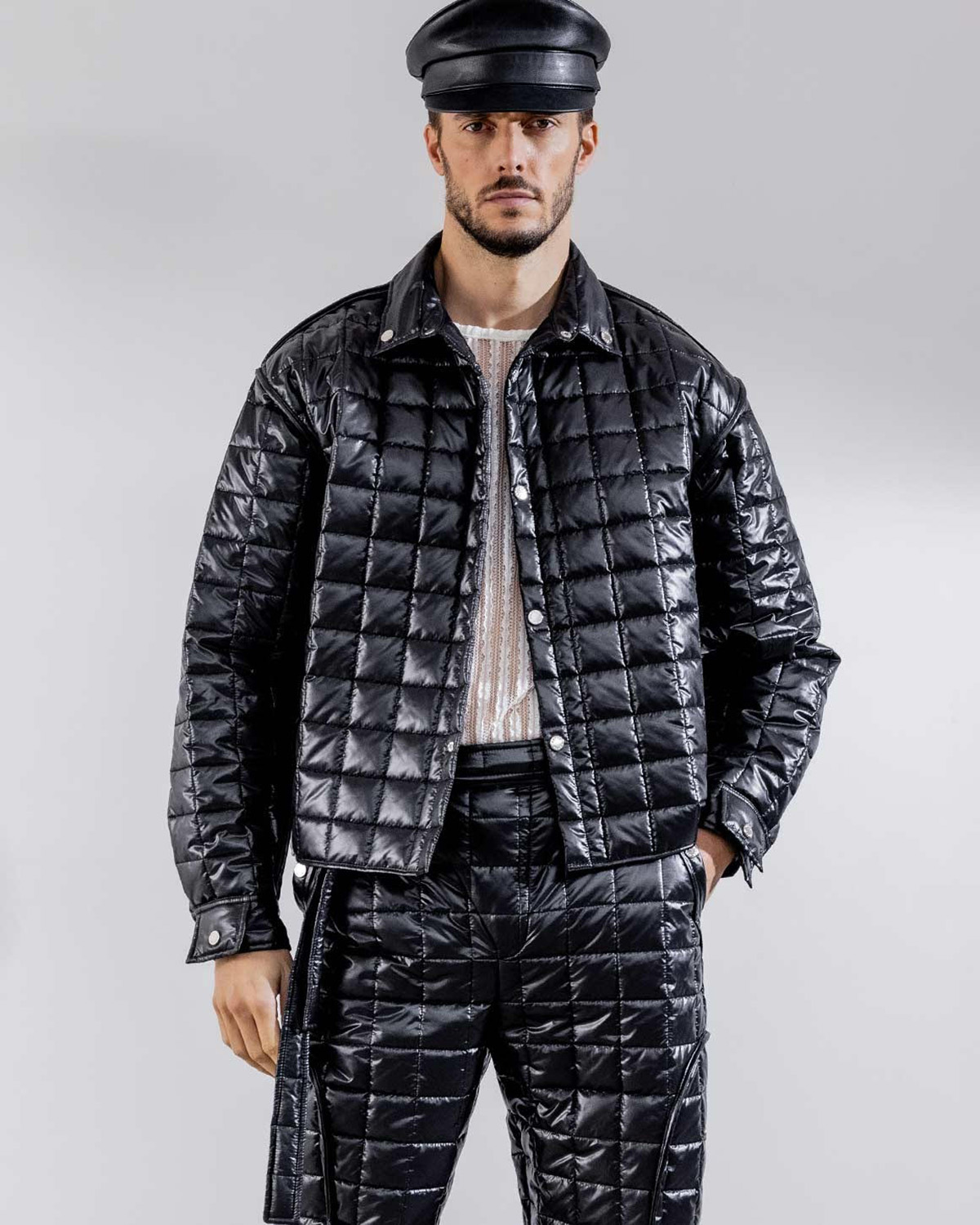 Guess who's coming to dinner? It's you as an alt-timeline Tom of Finland in Orttu's fully quilted, oversized Shelton Puffer comprised of double-layered high-sheen fabric and press-stud fastening that results in a slick style statement vers-er than you are. Orttu.com, $203
---
Winter Discovery Mini Scented Candle Set

Apotheke takes the guesswork out of choosing just the right ambiance-inducing aroma with its Winter Discovery Mini Scented Candle Set, featuring six fragrant two-ounce tins in seasonal smells that include birchwood apple, black cypress, blackberry honey, cardamon chestnut, charred fig, and firewood (with a combined 90-hour burn time), and packaged in a nostalgically illustrated gift box accentuated by festive gold detailing. ApothekeCo.com, $64
---
Polaris General 1000 Sport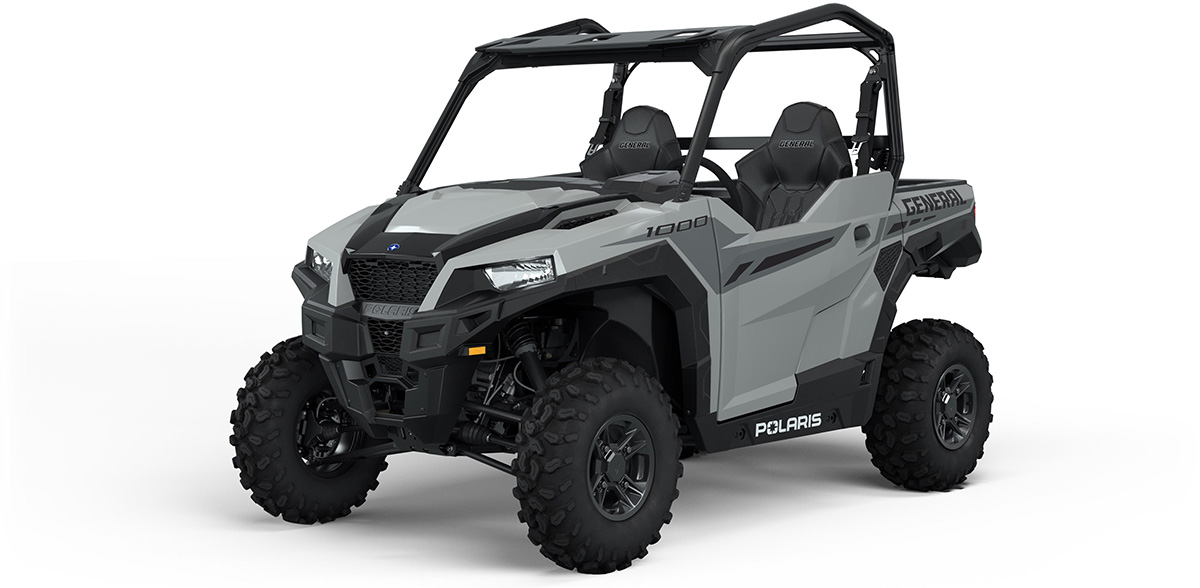 Resort communities across the country have adopted golf carts as a preferred mode of transportation, and you can establish yourself as a local baddie in Polaris' General 1000 Sport – in ethereal colorways like ghost gray – equipped with a four-stroke DOHC twin-cylinder engine, 100 horsepower, 1,500-pound hitch-towing capacity, and enough street cred for Boomers to shake their fists at. Polaris.com, $17,500+
---
'Arquivistas' Crystal Book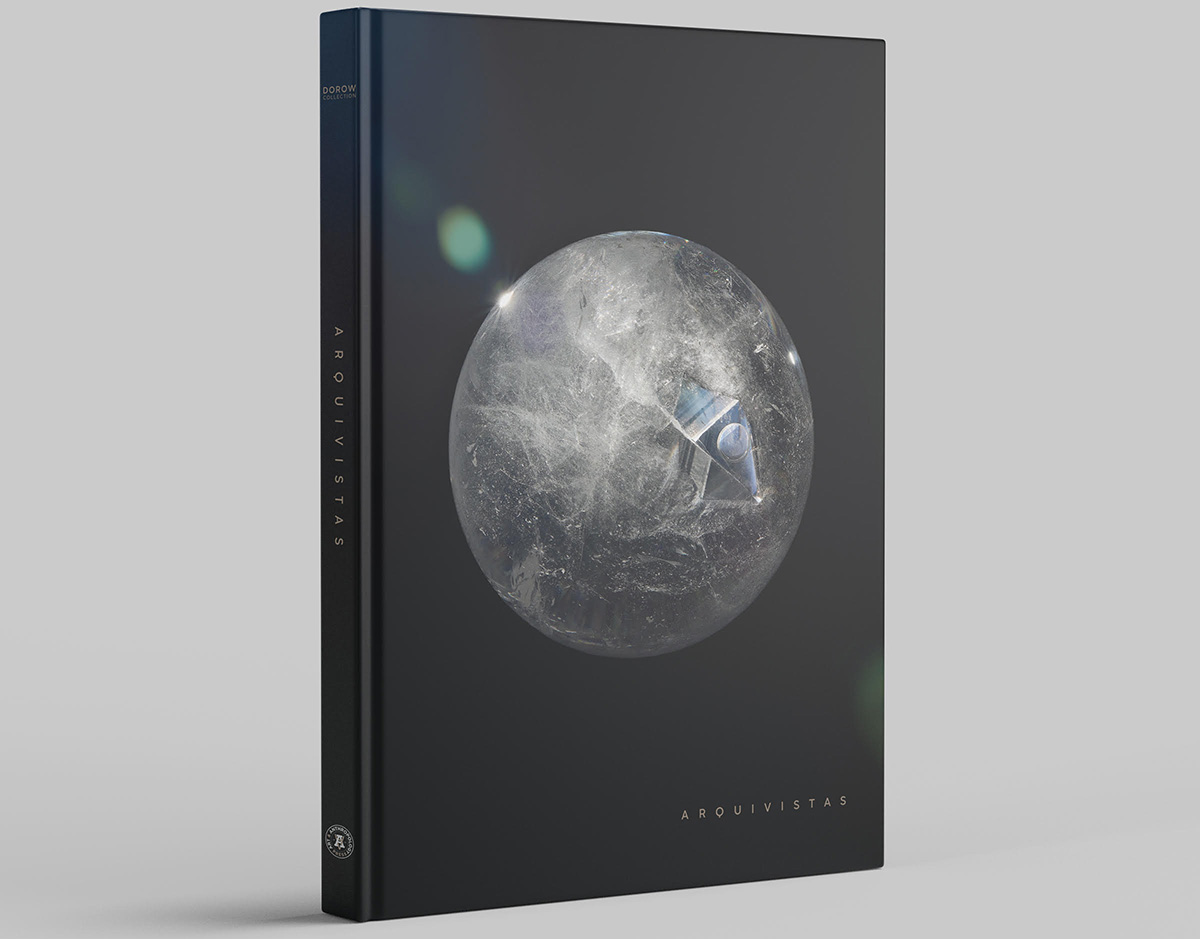 Brazilian crystal devotee Tatiana Dorow has curated an impressive collection of more than 1,000 rare and exquisite minerals – ranging from one ounce to over 5,000 pounds – the comprehensive record of which is now compiled in the sizable coffee-table tome "Arquivistas" (Portuguese for archivist) that's sure to satisfy, delight, and provide endless holiday-party talking points to the New Agers in your life. (You know they will.) ArtAndAnthropologyPress.com, $350
---
Bovem Globe Trimmer 2.0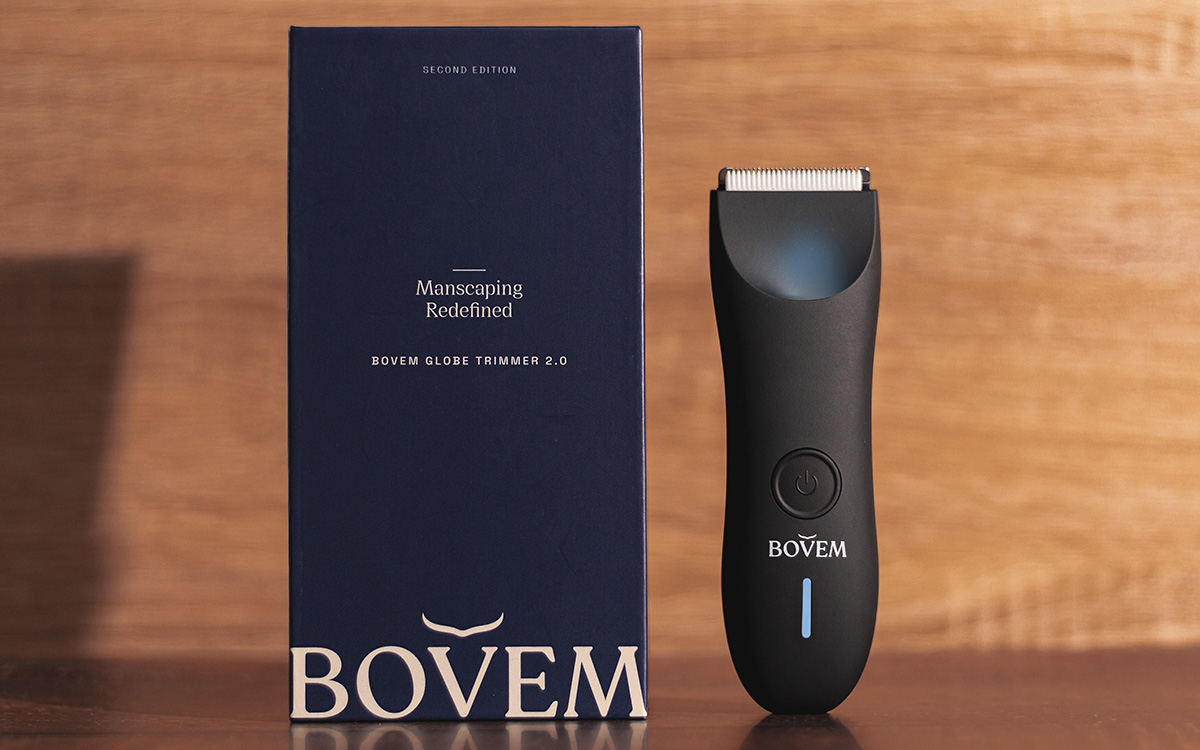 There are plenty of manscaping tools on the market, but perhaps none are designed with your delicate bits in mind like the handsome second-gen Bovem Globe body and groin trimmer with its ergonomic textured grip, powerful 6500 RPM with low vibration, varying guards, and replaceable TrimSafe blades that tidy you up without cutting skin or pulling rough hair. Deck the halls! – no more bloody Christmas balls. Bovem.co, $60-$87
---
Lexington Glassworks Decanter Set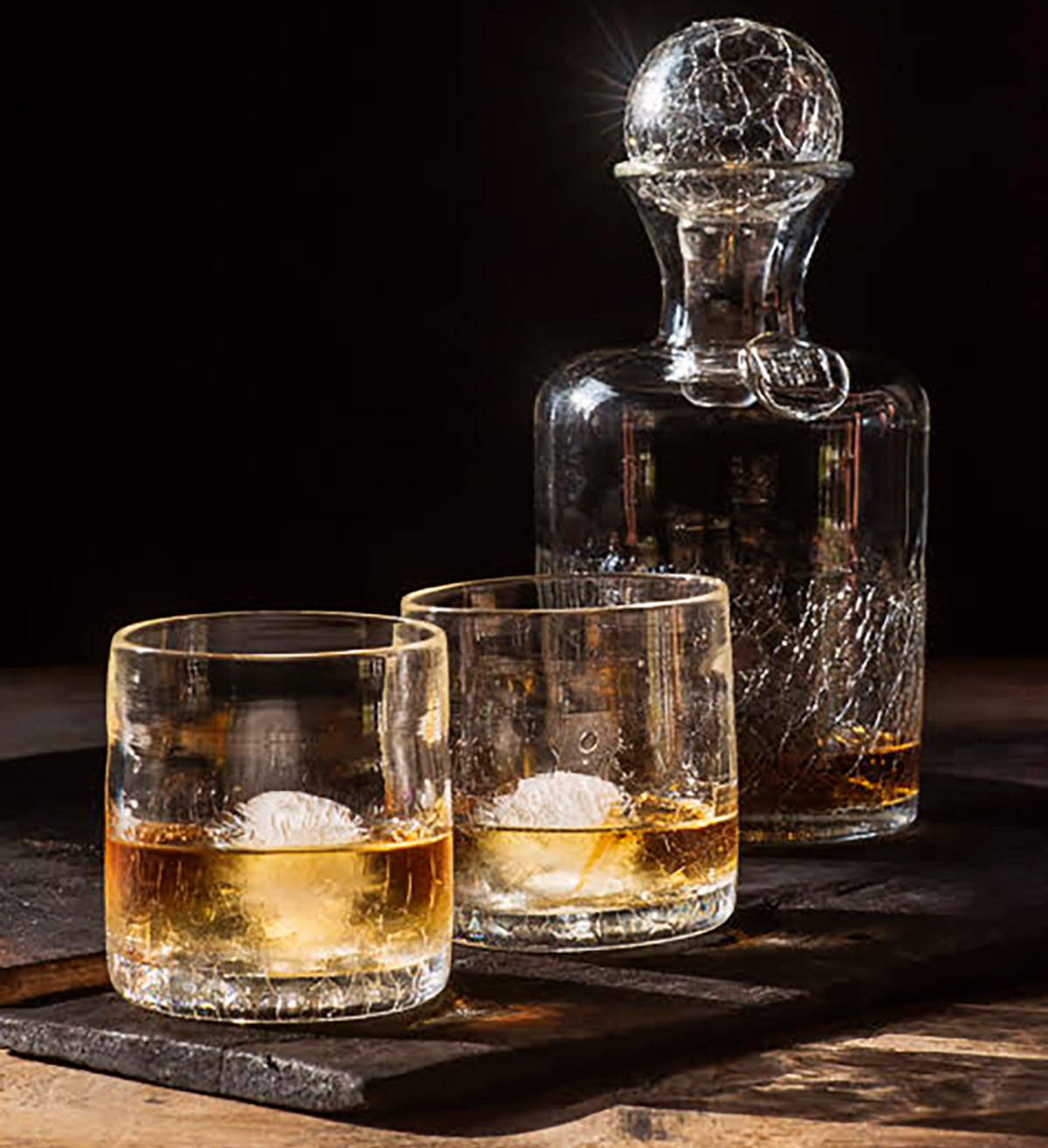 Pour one out from Lexington Glassworks' hand-blown whiskey decanter, each one individually crafted in the company's Asheville, N.C., studio and detailed with an elegant crackle finish that lends an air of sophistication to any home bar cart. Pair with a set of LG's complementary rocks glasses, in the same distinguished style, for a cherished gift. LexingtonGlassworks.com, $280
---
Joule Turbo Sous Vide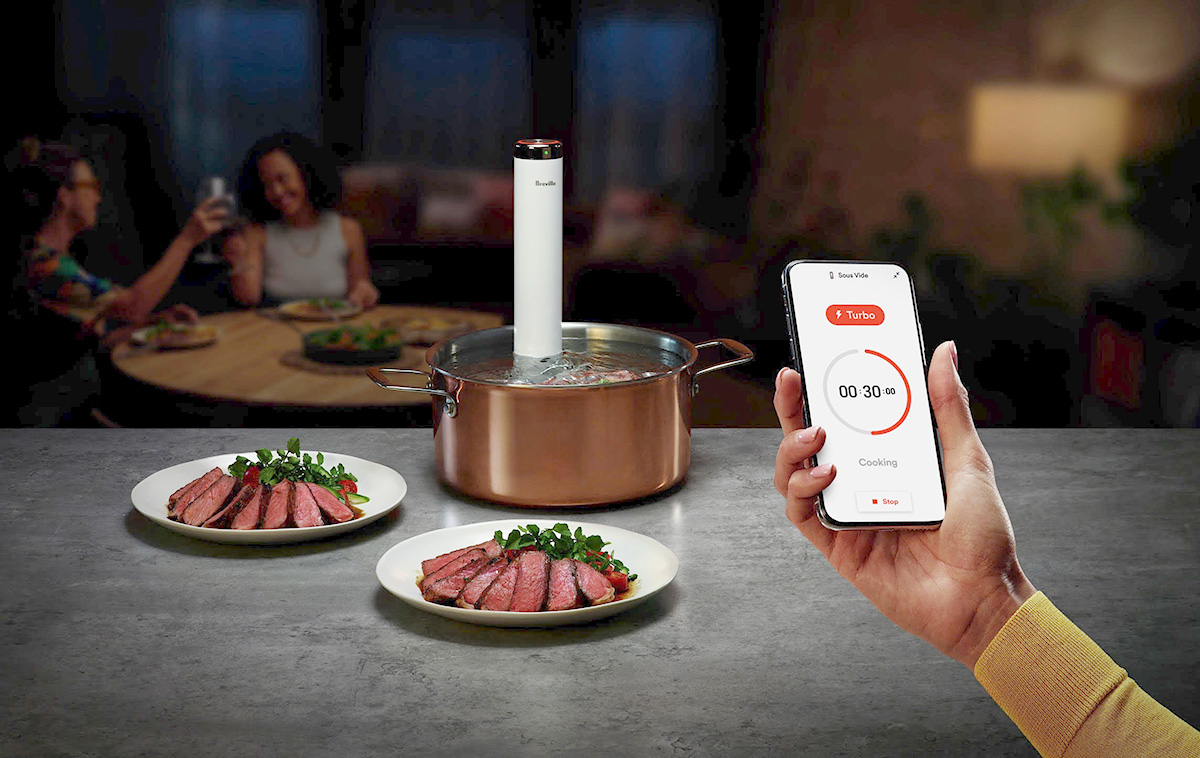 Your fave chefs' autopilot cooking technique hits home countertops in Breville's sleek Joule Turbo Sous Vide stick, which cooks seasoned-and-bagged meats and veggies to a faster-than-ever optimal internal temperature (unattended, no less) before a lickety-split sear and serve results in restaurant-quality dishes deserving of at least a couple Michelin stars for your minimal-mess kitchen. Breville.com, $250
---
Outlines Shower Liner System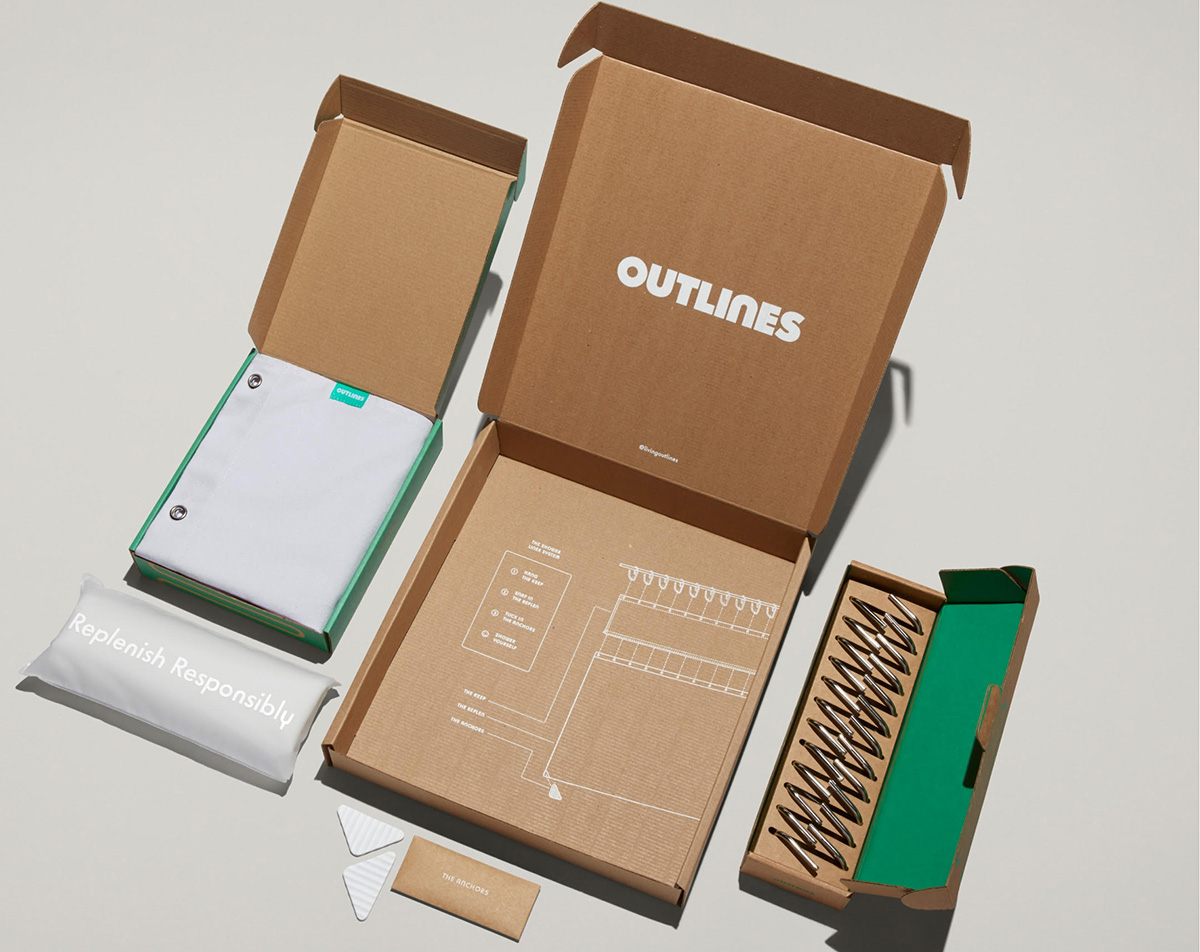 Holiday hosts can practice responsible replenishment amid our planetary plastic-waste crisis when you gift Outlines' thoughtfully designed Shower Liner System that provides users with a machine-washable cotton top piece and fully recyclable bottom to replace when it's time to ditch the grime. Set it and forget it with three-, six- or nine-month auto-deliveries. LivingOutlines.com, $50
---
Barbie Perfume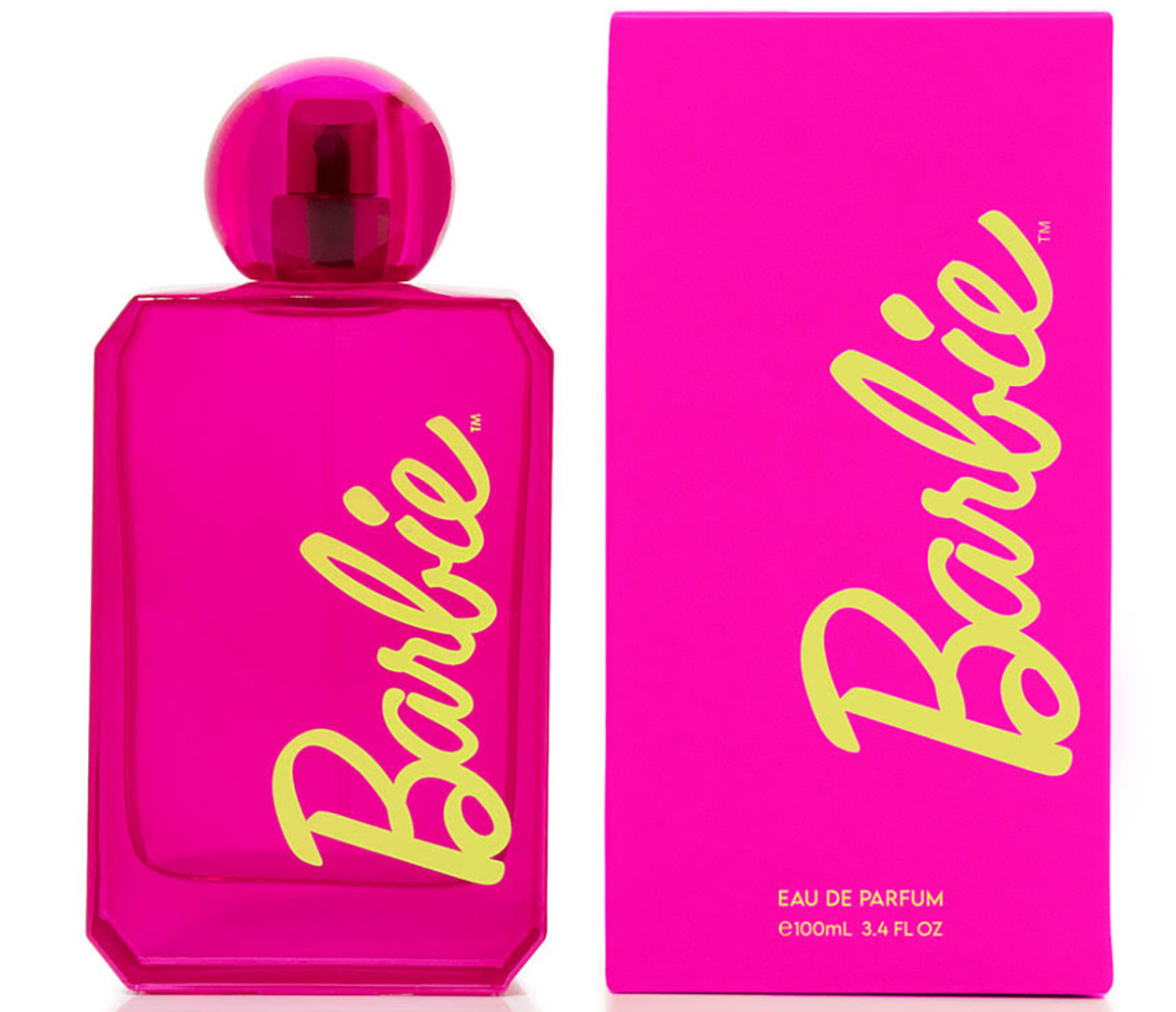 Fight the patriarchy doused in Barbie's sweet-and-fresh fragrance that, from top to bottom, features notes of strawberry nectar and red cherry, peony and pink magnolia, and sandalwood and soft musk for an extraordinary scent that's more than Kenough. DefineMeCreativeStudio.com, $65
---
AiRROBO Pet Grooming Vacuum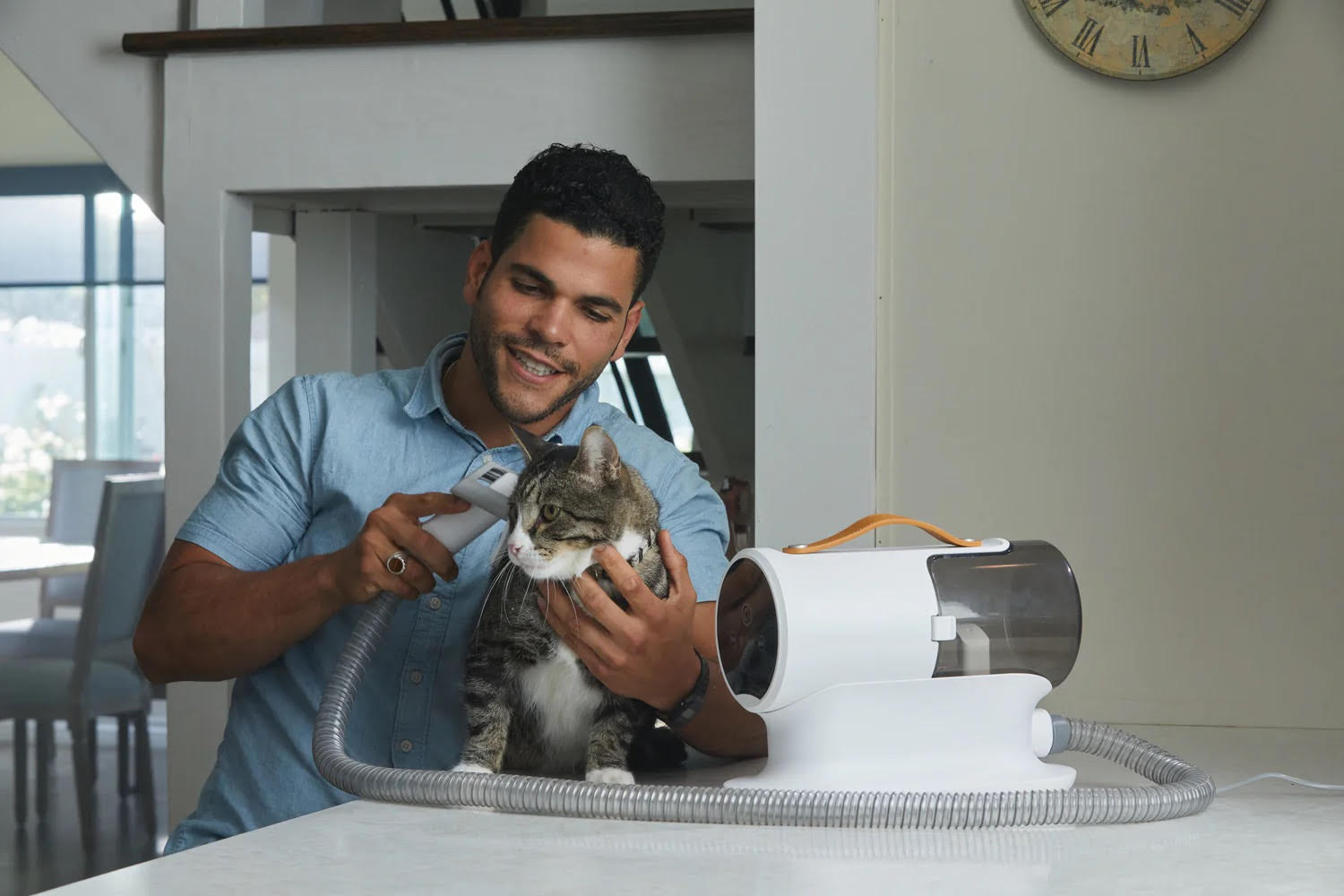 Posh pets enjoy salon-style luxury in the comfort of their homes when treated to a grooming session by the AiRROBO vacuum (think Flowbee for cats and dogs), a five-tool, one-stop solution for keeping furbabies' hair, dander, allergens and mites to a minimum. The portable pamperer includes an electric clipper, crevice and de-shedding tools, and grooming and cleaning brushes housed in a space-saving, HEPA-filtered capsule. US.Air-Robo.com, $110
---
Aura Smart Sleep Mask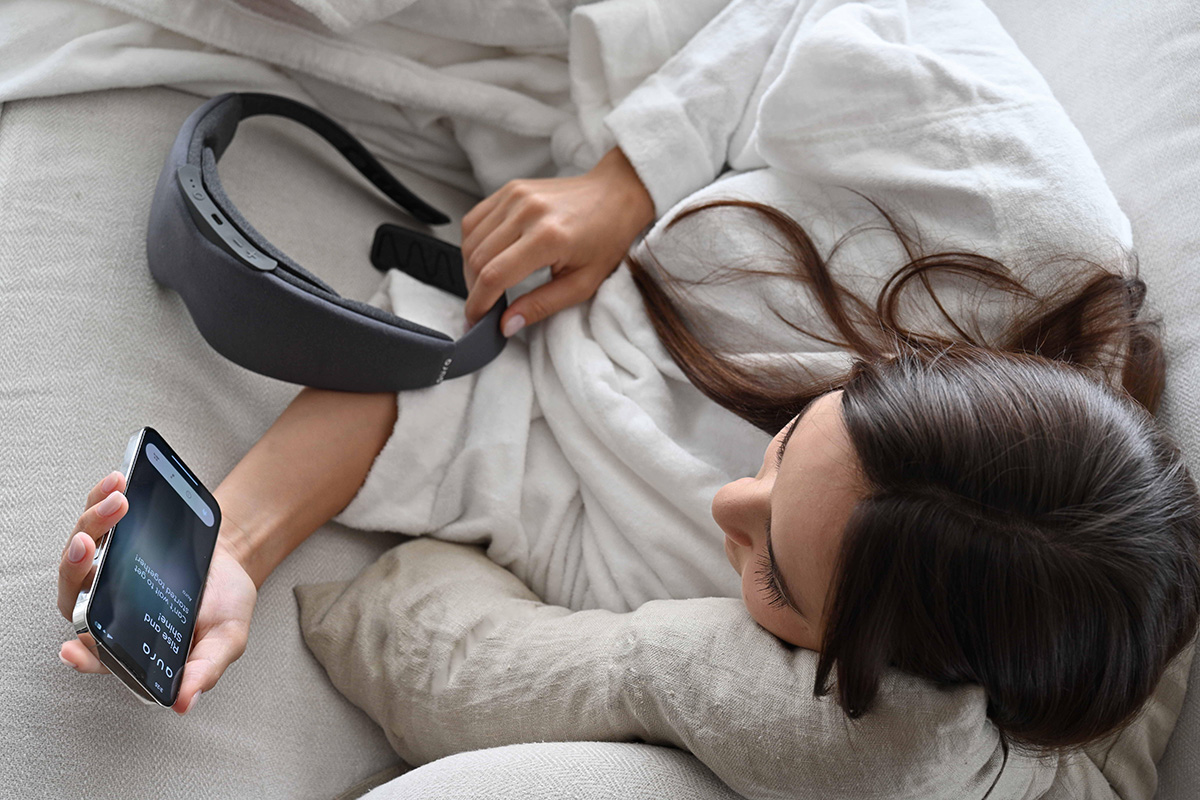 What does the future of total relaxation and deep sleep look like? Blackout darkness and complete serenity in a dream-state sanctuary when you spend your nights in the Aura Smart Sleep Mask with built-in speakers for guided meditation and snooze-inducing ASMR, zero-pressure eye cushioning, and light and sunrise therapy to help you wake rested and refreshed at home and (especially) away. Indiegogo.com, $190
---
Mikey Rox is an award-winning journalist and LGBTQ lifestyle expert whose work has been published in more than 100 outlets across the world. Connect with Mikey on Instagram @mikeyroxtravels.