Cannabis Culture
Okla. guv signs medical marijuana measure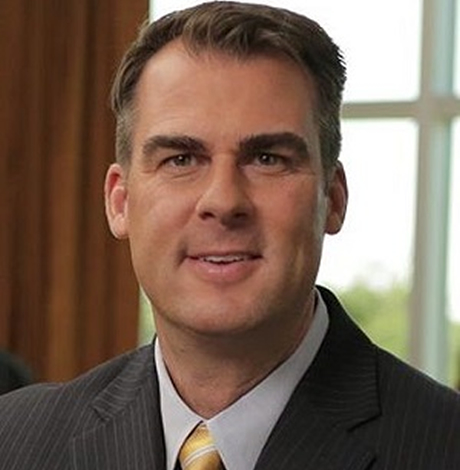 Okla. guv signs medical marijuana measure
OKLAHOMA CITY — Republican Gov. Kevin Stitt has signed legislation, HB 2612, clarifying regulations and patient protections specific to the medical use of cannabis. A majority of voters last June approved a statewide initiative authorizing the plant's use, cultivation, and dispensing.
The new legislation codifies the regulatory bureau, the Oklahoma Medical Marijuana Authority, within the State Department of Health, establishes a registry for qualified patients and their caregivers, and establishes a revolving fund to address oversight matters.
It strengthens patient protections by explicitly stipulating that registered cannabis consumers may not be denied public assistance, access to firearms, or employment solely based upon their patient status. It further states, "No employer may refuse to hire, discipline, discharge or otherwise penalize an applicant or employee solely on the basis of a positive test for marijuana components or metabolites."
The bill seeks to facilitate standards for banks who wish to partner with medical cannabis businesses, and prohibits local governments from enacting "guidelines which restrict or interfere with the rights of a licensed patient or caregiver to possess, purchase, cultivate or transport medical marijuana."
Members of the House voted 93 to 5 in favor of the legislation. Senate members voted in favor of the bill by a margin of 43 to 5. The new law takes effect 90 days following the adjournment of the 2019 legislative session.
An estimated 55,000 Oklahomans are registered with the state to access medical cannabis.
Cannabis use linked to reduced BMI
EAST LANSING, Mich. — The use of cannabis over time is inversely related to obesity, according to data published in the International Journal of Epidemiology.
A team of Michigan State University researchers assessed the relationship between cannabis use and body mass index (BMI) over time in a nationally representative sample of 33,000 subjects.
Investigators reported that cannabis-using subgroups exhibited "appreciably attenuated BMI gain" over the trial period as compared to non-users and quitters, "with the largest attenuation seen in the 'persistent use' group."
They concluded: "This new prospective study builds from anecdotes, pre-clinical studies and cross-sectional evidence on inverse associations linking cannabis use and obesity and shows an inverse cannabis–BMI increase association. Confirmatory studies with rigorous cannabis and BMI assays will be needed."
Several prior population-based studies, such as those here, here, and here, have similarly reported an inverse relationship between cannabis use and obesity.
Fla. repeals medical cannabis smoking ban
TALLAHASSEE, Fla. — Republican Gov. Ron DeSantis last week signed legislation, Senate Bill 182, repealing the state's blanket ban on the inhalation of herbal forms of medical cannabis. Upon taking office, DeSantis demanded lawmakers rescind the ban, which he said was contrary to the provisions of the 2016 voter-initiated medical cannabis access law.
The new law took immediate effect.
Under the law, qualified patients are permitted to possess up to four ounces of herbal cannabis if a recommending physician opines "that the benefits of smoking marijuana for medical use outweigh the risks for the qualified patient.
Lawmakers had previously banned the act of smoking medical cannabis or possessing herbal cannabis flowers, except in instances where they are contained "in a sealed, tamper-proof receptacle for vaping" in 2017.
N.M. approves decriminalization bill
ALBUQUERQUE, N.M. — House and Senate lawmakers have approved legislation, Senate Bill 323, decriminalizing minor marijuana possession offenses. The proposal now awaits action from Democratic Gov. Michelle Lujan Grisham.
The bill reduces first-time penalties for the possession of up to one-half ounce of cannabis from a criminal misdemeanor — punishable by up to 15 days in jail — to a 'penalty assessment,' punishable by a $50 fine. Subsequent offenses, or in situations where the defendant possesses greater amounts of marijuana, will remain punishable by the possibility of jail time.
Police in New Mexico made over 3,600 marijuana possession arrests in 2016.
If signed into law, the reduced penalties take effect on July 1, 2019.
Twenty-one states have either legalized or decriminalized the adult possession and use of cannabis.
Broader legislation that sought to legalize the possession of marijuana by adults and regulate its commercial production and sale passed the House, but stalled in the Senate Finance Committee because the Chair failed to call the bill for a vote. Nonetheless, the Governor has announced that she will add the issue to the agenda of the 2020 legislative session.  
Cannabis Culture news in the Blade is provided in partnership with NORML. For more information, go to NORML.com or contact Paul Armentano, NORML Deputy Director, at [email protected].
Highstream 420 Festival Livestream
Join us on 4/20 at 4:00pm EST for a full day of music performances, online workshops, demos, and interactive panels.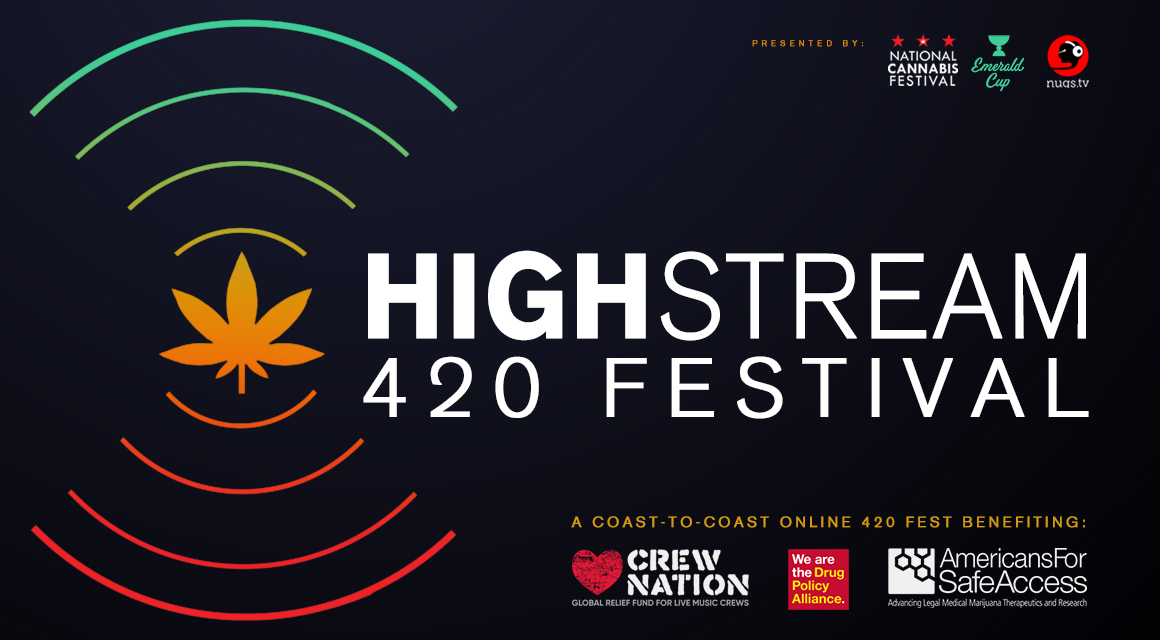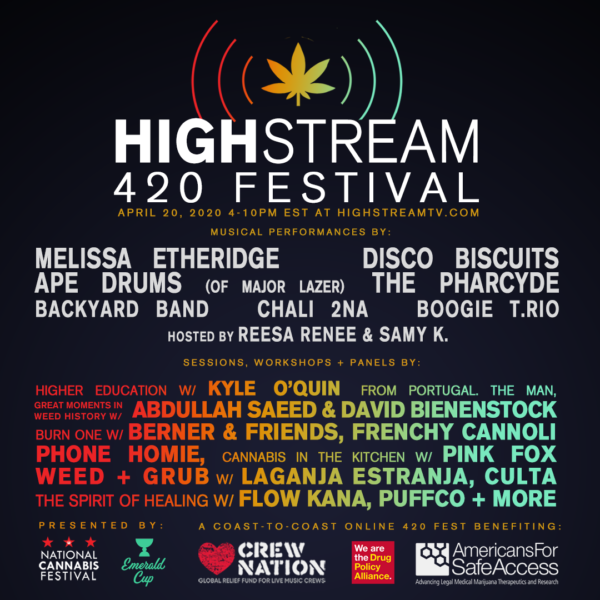 America's largest cannabis gatherings, National Cannabis Festival and The Emerald Cup, combine forces for a coast-to-coast online 420 festival benefiting Coronavirus relief charities.
Join us on 4/20 at 4:00pm EST for a full day of music performances, online workshops, demos, and interactive panels.
The Los Angeles Blade will be live streaming on this page and on our Facebook page HERE.
Cannabis Culture
Two-thirds of Latinos back legalizing marijuana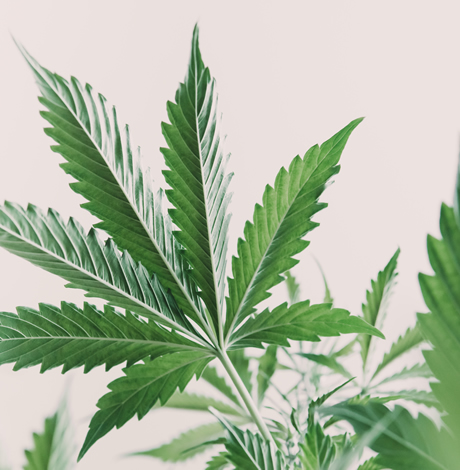 Two-thirds of Latinos back legalizing marijuana
SANTA MONICA, Calif. — More than two in three U.S. Hispanic adults support legalizing marijuana, according to nationwide polling data compiled by the digital media firm H Code.
Pollsters surveyed a nationally representative sample of over 1,300 English- and Spanish-speaking U.S. Hispanic respondents. Sixty-eight percent of those polled said that they are favor of legalizing marijuana in the United States.
That percentage is consistent with other nationwide polls of U.S. adults, such as those here, here, and here, finding that two-thirds of respondents believe that the adult use of cannabis ought to be legal. By contrast, prior polls of Hispanic-only voters had often reported that Latinos were less likely than the general population to express support for legalizing cannabis.
Smoking cannabis is most popular method of ingestion
SEATTLE — Adults who consume cannabis are most likely to smoke it, according to data compiled by the U.S. Centers for Disease Control (CDC) and published in the journal Drug and Alcohol Dependence.
Researchers analyzed data from over 6,100 adult cannabis consumers in 12 states. Ninety-one percent of respondents acknowledging having smoked herbal cannabis, with 59 percent reporting that inhalation "was their only mode of marijuana use." By contrast, only 25 percent of respondents reported having ever used cannabis-infused edible products, and only 20 percent reported ever having vaporized cannabis. Five percent of subjects reported exclusively consuming marijuana edibles, and two percent said that they only vaped cannabis.
The data is consistent with prior studies, such as those here and here, showing that the majority of people who self-report consuming cannabis do so by methods that involve smoking the substance.
Medical cannabis is Maine's 3rd largest economic market
AUGUSTA, Maine — Patients purchased an estimated $112 million worth of medical cannabis-related products in 2019, according to newly released Maine tax data.
The annual revenues related to medical cannabis are more than the total revenues generated by the sales of blueberries, maple syrup, apples, herring, and oysters combined. Only the state's lobster industry and potato industry bring in more annual revenue.
Some three-quarters of the revenue generated from medical cannabis (85.3 million) came from sales by caregivers to patients. Although the state's medical cannabis access program has been operational for some two decades, Maine officials only began tracking caregiver-related tax revenue in February of 2019.
Licensed retail adult-use marijuana sales are anticipated to begin in June.
Cannabis Culture news in the Blade is provided in partnership with NORML. Visit norml.org for more information.
Cannabis Culture
ABA calls for marijuana banking access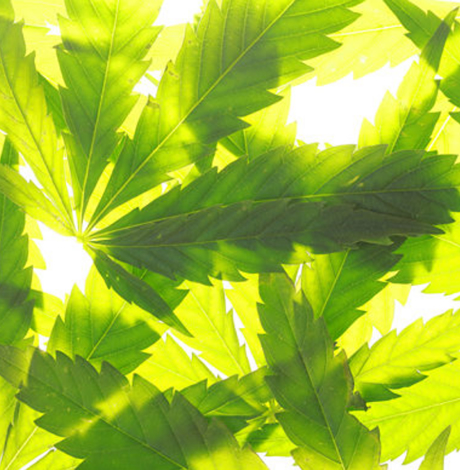 ABA calls for marijuana banking access
CHICAGO — The American Bar Association has adopted a resolution urging the passage of federal legislation facilitating banks and other financial institutions to legally interact with licensed cannabis businesses.
The resolution calls for the "enactment of [federal] laws to ensure that it shall not constitute a federal crime for banks and financial institutions to provide cannabis-related services."
Under existing law, banks are discouraged from engaging with state-licensed marijuana businesses. In September, members of the U.S. House of Representatives voted 321 to 103 in favor of HR 1595: The SAFE Banking Act, amending federal law so that financial institutions may work directly with state-legal marijuana businesses without fear of federal repercussions. The bill now awaits action from the Senate Banking Committee. However, Committee Chair Mike Crapo (R-Ind.) has expressed opposition to the measure.
In 2019, the ABA adopted a separate resolution urging Congress "to enact legislation to remove marijuana from Schedule I of the Controlled Substances Act." With over 400,000 members, the American Bar Association is among the largest voluntary organizations in the world.
More seniors turning to cannabis
NEW YORK — Cannabis use is increasing among those ages 65 and older, according to data published in the journal JAMA Internal Medicine.
Researchers affiliated with the New York School of Medicine assessed trends in self-reported cannabis use among seniors. They reported that 4.2 percent of seniors acknowledged engaging in past-year cannabis consumption in 2018, up from 2.4 percent in 2015 and 0.4 percent in 2006.
The study's findings are consistent with those of prior papers similarly reporting an uptick in marijuana use among older Americans. According to a 2019 study published in the journal Gerontology & Geriatric Medicine, marijuana use among seniors is associated with self-reported improvements in pain management, day-to-day functioning, and in their overall health and quality of life.
Employers' attitudes shifting on drug tests
SUNNYVALE, Calif. — A growing number of companies are either abandoning marijuana-specific drug testing programs or reducing the frequency with which they test, according to nationwide survey data compiled by the online recruitment website Simply Hired Incorporated.
Fifty-five percent of hiring managers polled in the survey said that their companies do not test current employees for off-the-job marijuana use. Among those hiring managers who work for companies that do engage in testing, 40 percent said that "they do it less often than in the past." Larger-sized companies (1,000+ employees) were far more likely to utilize pre-employment testing for cannabis than were smaller-sized companies.
Nearly 70 percent of hiring managers said that their company would be "okay" with an employee using cannabis while away from work "as long as the company remains unaware of it." Among employees surveyed, 75 percent said testing positive for marijuana should not be grounds for automatic termination.
Cannabis Culture news in the Blade is provided in partnership with NORML. Visit norml.org for more information.