April 29, 2019 at 3:24 pm PDT | by Karen Ocamb
Terrorist attack averted in SoCal; March For Our Lives posts powerful gun safety video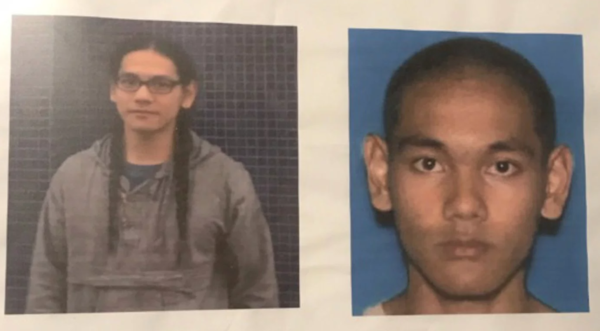 As the nation is still reeling from the hate-filled anti-Semitic attack by a 19-year old in the Chabad of Poway Synagogue on Sunday, the last day of Passover, the Southern California Joint Terrorism Task Force announced Monday that it had disrupted a terrorist plot by an Army veteran targeting several SoCal locations.
The horrific irony: Mark Steven Domingo, 26, who had converted to Islam, planned to bomb a white supremacist rally Sunday at Bluff Park in Long Beach in angry retribution for terror attacks on New Zealand mosques last month that killed 50 people.
But, federal prosecutors and local law enforcement told reporters Monday, they had their eyes on Domingo and thwarted the attack before he could initiate it. A raid on his home found a cache of automatic weapons. Domingo told investigators that he had also scoped out LAX, the ports of Long Beach and Los Angeles, trains and the Santa Monica Pier in attacks that specifically targeted Jews, churches and police officers
A criminal complaint unsealed Monday indicated that the Afghanistan war veteran had planned since March to "manufacture and use a weapon of mass destruction in order to commit mass murder."
The white nationalists, led by the United Patriot National Front, never showed—but a sizable contingent of counter protesters did. Fortuitously, the Joint Terrorism Task Force arrested Domingo on Friday, before he had an opportunity to plant a bomb.
As the Long Beach Press Telegram noted, the demonstration "came at a time when studies show hate crimes are increasing in the state and nation, including Long Beach. The number of hate groups in the United States, particularly white nationalist groups, rose in 2018 for the fourth consecutive year, according to a report released in February by the Southern Poverty Law Center, an Alabama-based civil rights watchdog group."
The United Anti-Racist Neighborhood Front, which helped organize the counter-protest, said in a statement they would "stand up to protect people of color, LGBTQ+ people, and all others who suffer from violence promoted by far-right and white-nationalist groups."
Meanwhile, the anti-immigration "March to End Sanctuary State" staged demonstrations on Saturday in Huntington Beach that resulted in five arrests.
And then on Monday—as if in direct response to the shooting and the bomb threat and Domingo's other murderous plans, March For Our Lives posted "Generation Lockdown," a remarkable, powerful MUST WATCH video to generate support for the federal S.42 Background Check Expansion Act and to "demand a real solution to gun violence."