Cannabis Culture
Velázquez introduces bill to end marijuana prohibition
Velázquez introduces bill to end marijuana prohibition
House Small Business Committee Chair Nydia Velázquez along with Reps. Jared Golden and Dwight Evans introduced a package of legislation, (H.R. 3540, H.R. 3543, and H.R. 3544) that would remove marijuana from the Controlled Substances Act and extend several Small Business Administration (SBA) initiatives to small businesses operating in the cannabis sector.
"Chairwoman Velázquez is now the first Committee Chair ever to introduce legislation that would end the federal marijuana prohibition," said NORML Political Director Justin Strekal. "As this nascent industry begins to grow, federal policy should strive to reduce roadblocks for those qualified entrepreneurs who have historically been the targets under the criminalization of cannabis. Enterprising individuals who would benefit most from the critical resources that the Small Business Administration provides must not be discriminated against as a matter of fairness and opportunity."
At the time of introduction, Velázquez said, "As our society continues to move the needle on this issue, we must recognize that legal cannabis businesses are often small businesses that fuel local economies and create new jobs. That is why I am pleased to introduce legislation to extend affordable lending options to small businesses that operate in the cannabis space, while simultaneously recognizing the structural disadvantages facing entrepreneurs from communities of color."
This legislative package is introduced on the heels of a Committee on Small Business hearing, which discussed the positive impact that the SBA could have if it were able to engage with small businesses in the rapidly growing, state-legal cannabis marketplaces.
Thirty-three states, D.C. and the U.S. territories of Guam and Puerto Rico have enacted legislation specific to the physician-authorized use of cannabis. Moreover, an estimated 73 million Americans now reside in the 10 states where anyone over the age of 21 may possess cannabis legally. An additional 13 states have passed laws specific to the possession of cannabidiol (CBD) oil for therapeutic purposes.
To date, these statewide regulatory programs are operating largely as voters and politicians intended. The enactment of these policies have not negatively impacted workplace safety, crime rates, traffic safety, or youth use patterns. They have stimulated economic development and created hundreds of millions of dollars in new tax revenue.
Specifically, a 2019 report estimates that over 211,000 Americans are now working full-time in the cannabis industry. Tax revenues from states like Colorado, Oregon, and Washington now exceed initial projections. Further, numerous studies have identified an association between cannabis access and lower rates of opioid use, abuse, hospitalizations, and mortality.
63 percent of adults support marijuana legalization: poll
NEW YORK — More than six in 10 U.S. adults believe that the personal use of cannabis ought to be legal in every state in the country, according to nationwide polling data compiled by Survey Monkey and Axios.
Sixty-three percent of respondents said that they support "legalizing the recreational use of marijuana on a national level." Eighty-seven percent of respondents said that they support "allowing adults to legally use marijuana for medical purposes." Both percentages are consistent with other recent national surveys.
Though nearly two-thirds of respondents favored legalization, only about one-quarter of those surveyed expressed interest in using marijuana themselves.
Cannabis safe for fibromyalgia patients: study
PETACH TIKVA, Israel — The administration of herbal cannabis is safe and effective in patients diagnosed with fibromyalgia, according to clinical data published in the Journal of Clinical Medicine.
Israeli investigators assessed the use of cannabis over a six-month period in 211 patients with the disease. Eight-one percent of subjects reported "at least moderate improvement in their condition … without experiencing serious adverse events." Patients were most likely to report overall reductions in pain and overall improvements in their quality of life following cannabis therapy.
Twenty-two percent of subjects "stopped or reduced their dosage of opioids," and 20 percent reduced their use of benzodiazepines – findings that are consistent with those of other studies.
Cannabis Culture news in the Blade is provided in partnership with NORML. Visit norml.org for more information.
Cannabis Culture
Two-thirds of Latinos back legalizing marijuana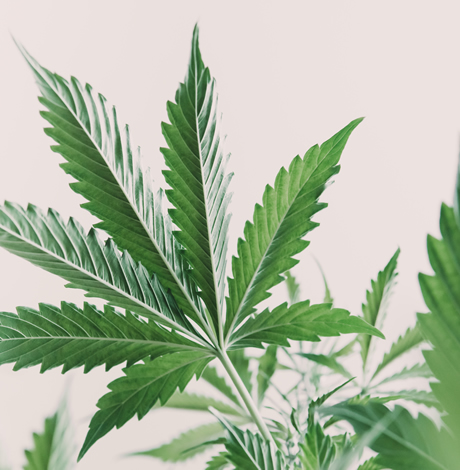 Two-thirds of Latinos back legalizing marijuana
SANTA MONICA, Calif. — More than two in three U.S. Hispanic adults support legalizing marijuana, according to nationwide polling data compiled by the digital media firm H Code.
Pollsters surveyed a nationally representative sample of over 1,300 English- and Spanish-speaking U.S. Hispanic respondents. Sixty-eight percent of those polled said that they are favor of legalizing marijuana in the United States.
That percentage is consistent with other nationwide polls of U.S. adults, such as those here, here, and here, finding that two-thirds of respondents believe that the adult use of cannabis ought to be legal. By contrast, prior polls of Hispanic-only voters had often reported that Latinos were less likely than the general population to express support for legalizing cannabis.
Smoking cannabis is most popular method of ingestion
SEATTLE — Adults who consume cannabis are most likely to smoke it, according to data compiled by the U.S. Centers for Disease Control (CDC) and published in the journal Drug and Alcohol Dependence.
Researchers analyzed data from over 6,100 adult cannabis consumers in 12 states. Ninety-one percent of respondents acknowledging having smoked herbal cannabis, with 59 percent reporting that inhalation "was their only mode of marijuana use." By contrast, only 25 percent of respondents reported having ever used cannabis-infused edible products, and only 20 percent reported ever having vaporized cannabis. Five percent of subjects reported exclusively consuming marijuana edibles, and two percent said that they only vaped cannabis.
The data is consistent with prior studies, such as those here and here, showing that the majority of people who self-report consuming cannabis do so by methods that involve smoking the substance.
Medical cannabis is Maine's 3rd largest economic market
AUGUSTA, Maine — Patients purchased an estimated $112 million worth of medical cannabis-related products in 2019, according to newly released Maine tax data.
The annual revenues related to medical cannabis are more than the total revenues generated by the sales of blueberries, maple syrup, apples, herring, and oysters combined. Only the state's lobster industry and potato industry bring in more annual revenue.
Some three-quarters of the revenue generated from medical cannabis (85.3 million) came from sales by caregivers to patients. Although the state's medical cannabis access program has been operational for some two decades, Maine officials only began tracking caregiver-related tax revenue in February of 2019.
Licensed retail adult-use marijuana sales are anticipated to begin in June.
Cannabis Culture news in the Blade is provided in partnership with NORML. Visit norml.org for more information.