Cannabis Culture
Congress hears testimony on ending fed'l marijuana ban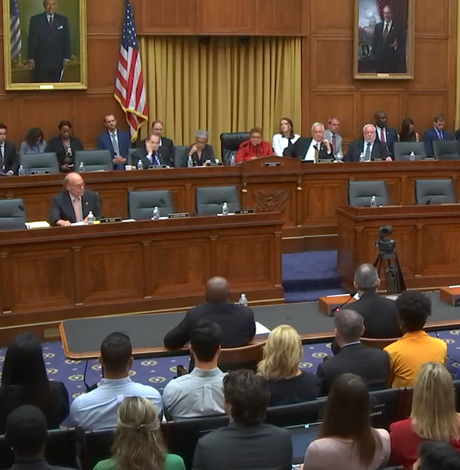 Congress hears testimony on ending fed'l marijuana ban
Members of the U.S. House Judiciary Subcommittee on Crime, Terrorism, and Homeland Security heard expert testimony challenging the federal government's policy of cannabis prohibition. The hearing, entitled "Marijuana Laws in America: Racial Justice and the Need for Reform," debated the merits of various alternative policy options – including abolishing cannabis' longstanding Schedule I criminal status under federal law.
The hearing marked the first time in decades that members have entertained debate regarding the need to end the federal criminalization of cannabis and to de-schedule the plant from the Controlled Substances Act. Archived video of the proceedings is here:
Witnesses testifying at yesterday's hearing were Dr. David Nathan of the group Doctors for Cannabis Regulation, Marilyn Mosby, State's Attorney for Baltimore City, Dr. G. Malik Burnett (formerly of the Drug Policy Alliance), and Neal Levine, Chief Executive Officer of the Cannabis Trade Federation.
Their written testimony is available online.
Members of Congress in attendance at the hearing included: Reps. Karen Bass (D-CA), David Cicilline (D-RI), Ben Cline (R-VA), Stephen Cohen (D-TN), Doug Collins (R-GA), Madeleine Dean (D-PA), Ted Deutch (D-FL), Matt Gaetz (R-FL), Sheila Jackson-Lee (D-TX), Hakeem Jefferies (D-NY), Ted Lieu (D-CA), Lucy McBath (D-GA), Tom McClintock (R-CA), Jerrold Nadler (D-NY), Debbie Mucarsel-Powell (D-FL), and Greg Stube (R-FL). Several members, including Reps. Cohen and Lieu, concurred with witnesses' testimony that Congress should completely remove the cannabis plant from the federal Controlled Substances Act.
A coalition of social advocacy groups – including NORML, the ACLU, The Leadership Conference on Civil and Human Rights, Human Rights Watch, The Immigrants Legal Resource Center, the Center for Law and Social Policy, the Drug Policy Alliance, the Lawyers' Committee for Civil Rights Under Law, Students for Sensible Drug Policy and the Center for American Progress – released a joint Statement of Principles to coincide with the hearing. The Principles, which were entered into the record, highlight legislative priorities and provide Congress with a roadmap for ending America's ongoing policy of cannabis criminalization.
Commenting on the hearing, NORML Political Director Justin Strekal said: "For the first time in a generation, members of Congress engaged in a candid conversation that acknowledged the failures of marijuana prohibition in the United States, how this policy has adversely impacted tens of millions of Americans, and how it must be reformed at the federal level."
He added: "The ongoing classification under federal law of cannabis as a Schedule I controlled substance – a categorization that treats it in the same manner as heroin – is intellectually dishonest and has been scientifically debunked. It is high time that Congress address this Flat Earth policy and move forward with a plan that appropriately reflects marijuana's rapidly changing cultural status in America.
Cannabis use associated with lower risk of liver disease
SANTANDER, Spain — Subjects with a history of cannabis use are less likely than abstainers to develop non-alcoholic fatty liver disease (NAFLD), according to longitudinal data published in the journal Progress in Neuro-Psychopharmacology and Biological Psychiatry.
A team of Spanish investigators assessed the relationship between cannabis use and liver steatosis over a three-year period. They determined that those subjects "who reported continuing cannabis use were at lower risk for developing NAFLD."
They concluded: "Our results suggest that using cannabis could have a protective effect on liver steatosis. The beneficial effect of cannabis at the level of the development of steatosis seems to be secondary to its modulation effect on weight gain and the reduced development of obesity. … These results are in line with previous studies in the general population, in which cannabis showed significantly lower NAFLD prevalence compared to non-users."
Delaware to expand expungement eligibility
DOVER, Del — Democratic Gov. John Carney has signed legislation into law permitting those with a broad range of non-violent misdemeanors to petition the state to have their criminal records expunged.
Senate Bill 37, which takes effect on December 27, 2019, permits those with criminal records for certain non-violent misdemeanor offenses to petition the State Bureau of Identification to have their history either sealed or expunged. The stated intent of the new law is to "protect persons from [the] unwarranted damage which may occur when the existence of a criminal history continues indefinitely." Separate legislation signed into law last year already provides "mandatory expungement eligibility to individuals who were convicted of the possession [of one ounce or less], use or consumption of marijuana prior to Delaware's decriminalization of these offenses."
State lawmakers in 2015 enacted legislation reducing the possession of up to one ounce of cannabis from a criminal act to a civil violation punishable by a $100 fine only – no arrest, and no criminal record.
Cannabis Culture news in the Blade is provided in partnership with NORML. For more information, visit norml.org.
Cannabis Culture
Two-thirds of Latinos back legalizing marijuana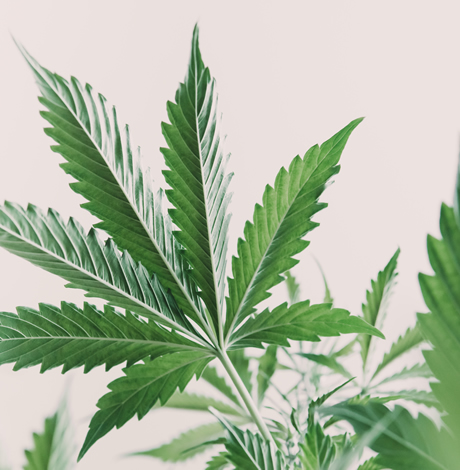 Two-thirds of Latinos back legalizing marijuana
SANTA MONICA, Calif. — More than two in three U.S. Hispanic adults support legalizing marijuana, according to nationwide polling data compiled by the digital media firm H Code.
Pollsters surveyed a nationally representative sample of over 1,300 English- and Spanish-speaking U.S. Hispanic respondents. Sixty-eight percent of those polled said that they are favor of legalizing marijuana in the United States.
That percentage is consistent with other nationwide polls of U.S. adults, such as those here, here, and here, finding that two-thirds of respondents believe that the adult use of cannabis ought to be legal. By contrast, prior polls of Hispanic-only voters had often reported that Latinos were less likely than the general population to express support for legalizing cannabis.
Smoking cannabis is most popular method of ingestion
SEATTLE — Adults who consume cannabis are most likely to smoke it, according to data compiled by the U.S. Centers for Disease Control (CDC) and published in the journal Drug and Alcohol Dependence.
Researchers analyzed data from over 6,100 adult cannabis consumers in 12 states. Ninety-one percent of respondents acknowledging having smoked herbal cannabis, with 59 percent reporting that inhalation "was their only mode of marijuana use." By contrast, only 25 percent of respondents reported having ever used cannabis-infused edible products, and only 20 percent reported ever having vaporized cannabis. Five percent of subjects reported exclusively consuming marijuana edibles, and two percent said that they only vaped cannabis.
The data is consistent with prior studies, such as those here and here, showing that the majority of people who self-report consuming cannabis do so by methods that involve smoking the substance.
Medical cannabis is Maine's 3rd largest economic market
AUGUSTA, Maine — Patients purchased an estimated $112 million worth of medical cannabis-related products in 2019, according to newly released Maine tax data.
The annual revenues related to medical cannabis are more than the total revenues generated by the sales of blueberries, maple syrup, apples, herring, and oysters combined. Only the state's lobster industry and potato industry bring in more annual revenue.
Some three-quarters of the revenue generated from medical cannabis (85.3 million) came from sales by caregivers to patients. Although the state's medical cannabis access program has been operational for some two decades, Maine officials only began tracking caregiver-related tax revenue in February of 2019.
Licensed retail adult-use marijuana sales are anticipated to begin in June.
Cannabis Culture news in the Blade is provided in partnership with NORML. Visit norml.org for more information.