Cannabis Culture
1,600 lung injuries linked to vaping: CDC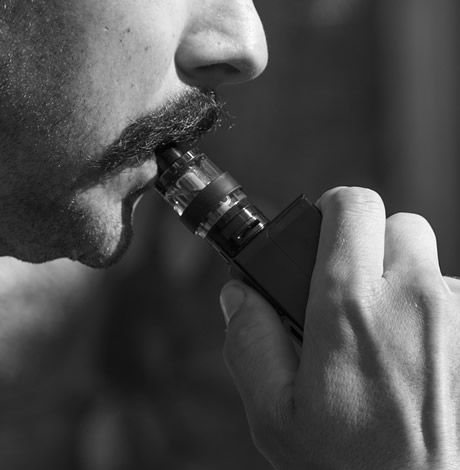 1,600 lung injuries linked to vaping: CDC
Updated data provided by the U.S. Centers for Disease Control has identified a total of 1,604 incidents of lung injury related to the use of portable vaping cartridge products, including 34 deaths.
A specific cause of the illness remains unknown, though some experts have speculated that the injuries may be related to additive ingredients in the e-liquid products, such as Vitamin E oil, or the presence of a specific metal-binding agent in certain types of portable cartridges. The agency states that the overwhelming majority of products associated with the illness were obtained via the unregulated "informal" market.
The CDC's latest advisory concludes: "To date, no single compound or ingredient has emerged as the cause of EVALI (e-cigarette or vaping product use-associated lung injury), and there might be more than one cause. Because most patients report using THC-containing products before the onset of symptoms, CDC recommends that persons should not use e-cigarette, or vaping, products that contain THC. Persons should not buy any type of e-cigarette, or vaping, products, particularly those containing THC, off the street and should not modify or add any substances to e-cigarette, or vaping, products that are not intended by the manufacturer, including products purchased through retail establishments. In addition, because the specific compound or ingredient causing lung injury is not yet known, and while the investigation continues, persons should consider refraining from use of all e-cigarette, or vaping, products."
Patients report cannabis offers relief for spinal cord injury symptoms
PHILADELPHIA —Many spinal cord injury (SCI) patients with a history of cannabis use say that it provides them "great relief," according to data published in the journal Spinal Cord Series and Cases.
A team of investigators affiliated with Thomas Jefferson University in Philadelphia assessed cannabis utilization and attitudes in a national sample of patients with SCI.
Forty-two percent of respondents reported being either past users or current users of medical cannabis. Among them, 63 percent reported that cannabis offers "great relief" from symptoms – including the alleviation of pain and spasticity – while 30 percent reported that it provided more limited relief. Only six percent said that cannabis provided no relief from SCI symptoms. A majority of respondents also said that medical cannabis was more effective than prescription medications in treating their condition and that it possesses fewer adverse side effects.
Authors concluded: "Our findings support the notion that MC (medical cannabis) may have an important role – either as adjuvant therapy or as monotherapy – in treating a number of common symptoms experienced by individuals living with SCI. There is certainly a need for expedited clinical trials evaluating efficacy of MC in chronic SCI, and no justification for cannabis' continued classification as a Schedule 1 drug, a designation indicating that it has no accepted medical use."
6 in 10 physicians say cannabis a 'legitimate medical therapy'
ROCHESTER, Minn. — Nearly six in 10 primary care physicians believe that medical cannabis is a "legitimate" therapeutic option, according to survey data published in the journal BMC Family Practice.
Investigators with the Mayo Clinic surveyed the attitudes of primary care providers in a large Minnesota-based health care system.
Fifty-eight percent of respondents agreed with the statement that "medical cannabis was a legitimate medical therapy." That finding is consistent with both national and state-specific surveys similarly showing that most doctors are supportive of medical cannabis access.
Nonetheless, half of respondents expressed discomfort in talking to their patients about medical cannabis options, a finding that is also consistent with prior data. Many expressed a desire to receive additional education about cannabis in order to become better versed in the subject.
Authors concluded: "Providers generally believe that medical cannabis is a legitimate medical therapy. Significant opportunities exist to: 1) close knowledge gaps for clinicians through the collection and dissemination of information about the effectiveness of medical cannabis for state qualifying conditions; 2) alleviate concerns about drug interactions by exploring opportunities for information sharing between dispensaries and traditional medical practices; and 3) expand the knowledge base about how medical cannabis impacts patient QOL (quality of life)."
Cannabis Culture news in the Blade is provided in partnership with NORML. For more information, visit norml.org.
Cannabis Culture
Two-thirds of Latinos back legalizing marijuana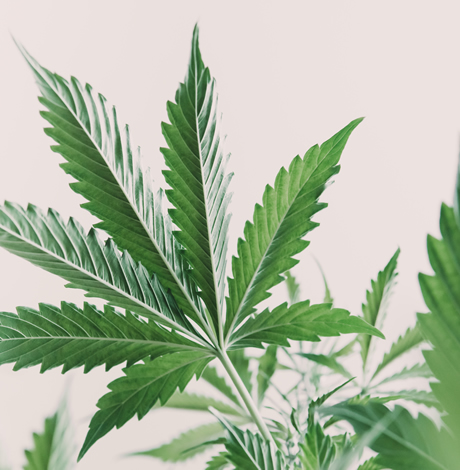 Two-thirds of Latinos back legalizing marijuana
SANTA MONICA, Calif. — More than two in three U.S. Hispanic adults support legalizing marijuana, according to nationwide polling data compiled by the digital media firm H Code.
Pollsters surveyed a nationally representative sample of over 1,300 English- and Spanish-speaking U.S. Hispanic respondents. Sixty-eight percent of those polled said that they are favor of legalizing marijuana in the United States.
That percentage is consistent with other nationwide polls of U.S. adults, such as those here, here, and here, finding that two-thirds of respondents believe that the adult use of cannabis ought to be legal. By contrast, prior polls of Hispanic-only voters had often reported that Latinos were less likely than the general population to express support for legalizing cannabis.
Smoking cannabis is most popular method of ingestion
SEATTLE — Adults who consume cannabis are most likely to smoke it, according to data compiled by the U.S. Centers for Disease Control (CDC) and published in the journal Drug and Alcohol Dependence.
Researchers analyzed data from over 6,100 adult cannabis consumers in 12 states. Ninety-one percent of respondents acknowledging having smoked herbal cannabis, with 59 percent reporting that inhalation "was their only mode of marijuana use." By contrast, only 25 percent of respondents reported having ever used cannabis-infused edible products, and only 20 percent reported ever having vaporized cannabis. Five percent of subjects reported exclusively consuming marijuana edibles, and two percent said that they only vaped cannabis.
The data is consistent with prior studies, such as those here and here, showing that the majority of people who self-report consuming cannabis do so by methods that involve smoking the substance.
Medical cannabis is Maine's 3rd largest economic market
AUGUSTA, Maine — Patients purchased an estimated $112 million worth of medical cannabis-related products in 2019, according to newly released Maine tax data.
The annual revenues related to medical cannabis are more than the total revenues generated by the sales of blueberries, maple syrup, apples, herring, and oysters combined. Only the state's lobster industry and potato industry bring in more annual revenue.
Some three-quarters of the revenue generated from medical cannabis (85.3 million) came from sales by caregivers to patients. Although the state's medical cannabis access program has been operational for some two decades, Maine officials only began tracking caregiver-related tax revenue in February of 2019.
Licensed retail adult-use marijuana sales are anticipated to begin in June.
Cannabis Culture news in the Blade is provided in partnership with NORML. Visit norml.org for more information.