Weho mourns a bright light in its recovery community: 'This one hurts…'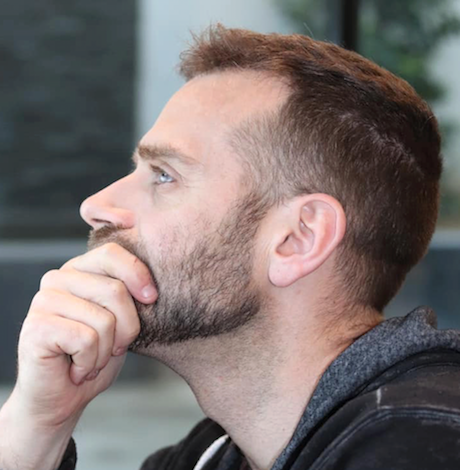 The local LGBTQIA recovery community is reeling in shock over the sudden death of Justin Wells, the co-founder and CEO of Westwind Recovery Treatment Centers and Sober Livings in Los Angeles.
News of Wells' passing was made public on Saturday by Weho Council member John Duran, his longtime attorney and friend, who posted on Facebook:
"WEHOANS. Sad news. The passing of Justin Wells- long time member of our recovery community. This is heartbreaking. Craig Charles Sargeant and I were his attorneys for many years and we became close. He is survived by his husband Zack Ament his father, mother, sister and a baby boy on the way who will be named Justin. All our love to all of them.
Arrangements are pending for December 7th. RIP my young warrior. We love you eternally."
Duran later shared a link to the Weho Times' story about the death, with the comment "This one hurts…"
Ament, who along with Justin White was co-founder with Wells of Westwind, was featured in a recent edition of the Blade's Queery feature.
He and Wells had recently celebrated their second wedding anniversary.
On Facebook today, Ament wrote: "Friends and family, the man who taught me how trust in true, unbelievable and everlasting love has passed away. When he looked at me, I saw my future being planned in that big crafty brain behind his big blue eyes. He was my safety, my teacher, my role model. And I was his.
He is my everything.
I have spent the past four days with our family, babe. Yours, mine; ours. Our village is here. All of the people you have touched; saved—that now have families of their own. We are all here together, as you can see, sobbing, laughing, remembering. They are all here for me. Please guide me babe. Show me you are with me and continue to be my guide."
https://www.facebook.com/zament/videos/vb.589265983/10156584337225984/?type=2&video_source=user_video_tab
After word broke of his death, Wells many friends and associates in the recovery community went on social media to offer their own tributes.
"So incredibly sad to hear this, posted Sargeant. "Such a bright light. Sharp as a tack and a genuinely good soul. I will miss his smile. My heart sinks for his entire family."
"Terribly sad, for Zack Ament and all of us," wrote West Hollywood Mayor John D'Amico.
According to his bio on the Westwind site, Wells "grew up on the east coast and attended the University of Vermont. He moved to California in 2004. Justin's journey to form Westwind began after numerous attempts at getting sober. Once Justin realized that he no longer wanted to live life as an addict, he worked hard to get to his sobriety and decided to stay committed to it.
After getting clean, Justin lived at a sober living home and little by little was given more responsibilities. He moved up to becoming the house manager. With that, Justin would see people who were totally broken to getting better to becoming a responsible and productive member of society. He really liked being part of that, so in 2012 with a partner, he decided to create more sober spaces like that to promote clean and healthy living.
Justin has the ability to see things from a different perspective than most people. He will always look at any situation with optimism. As the landscape of recovery was changing, he decided to expand safe and sober spaces for clients. He collaborated with more partners to open up Westwind's inpatient and outpatient centers. Justin feels that if someone who has problems with addiction, wants to stop and has not had success at other treatment centers, they will find that Westwind will work for them. They people who work at Westwind truly cares and are 100 percent committed to helping people."
Westwind has grown quickly since it was initially established in 2014, connecting hundreds of LGBTQIA drug and alcohol rehab graduates who were in Intensive Outpatient Programs (IOP) secure housing in Sober Living.
"Westwind was a beautiful experience for me. The homes are orderly, modern, clean and the environment is like a family.  Staying there made it possible for me to embrace my sobriety and eventually move on," says one Westwind resident who lived in two of the company's six properties.
The Sober Living industry relies on patient ability to pay out of pocket for their stay, however many companies have been able to offer assistance when coupled with IOP.
Patient costs can run into the thousands monthly for a highly supervised and structured communal living arrangement that aims to help patients navigate the real world free of substance use.
Sober Living stays of one year or more are highly recommended by drug and alcohol experts after completion of intensive in-patient rehab stays of 30 plus days, something few can afford.
33 year old Mary, an 8 month resident of Westwind in 2017 said Justin "is a hero in this story. Without a doubt he saved my life. Without a doubt he saved hundreds of lives. And those people are saving lives. I just can't believe he is gone. He worked so hard to make recovery possible for people like me, people who felt certain they might as well be dead because sobriety seemed impossible. Justin is still saving lives."
Wells struggled with chronic pain and recently underwent surgery to remove a portion of an intervertebral disc that had caused it. Pre and Post-operative pain treatment for the procedure is a notoriously difficult challenge for many recovering addicts.
There has been no information released about the official cause of his death.
His funeral was held at Hollywood Forever Cemetery on Tuesday Nov. 19 and a public "Celebration of Justin's Life" will be held on Dec. 7th at a location yet to be announced.
Los Angeles Mayor: Supreme Court decision "fundamentally un-American"
Mayor Eric Garcetti spoke to the Los Angeles Blade reflecting on Friday's U.S. Supreme Court reversal of Roe v. Wade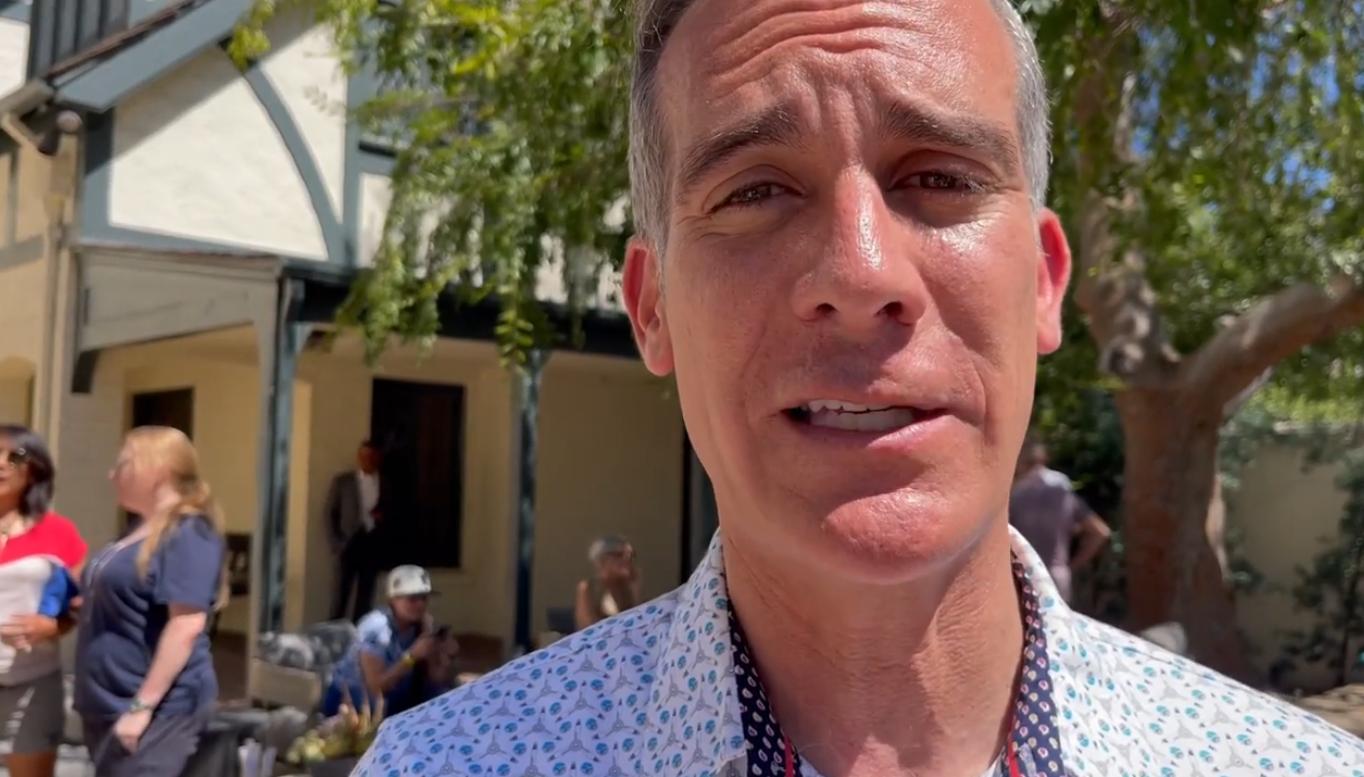 LOS ANGELES – During the Los Angeles Mayor's Pride Garden Party held at The Getty House, the official residence of the mayor Saturday afternoon, Mayor Eric Garcetti spoke to the Los Angeles Blade reflecting on Friday's U.S. Supreme Court reversal of Roe v. Wade.
Garcetti noted that "here in LA we defend those rights" after taking aim at the actions of the high court Friday in the ruling on the Mississippi case of Dobbs v. Jackson Women's Health clinic. "Make no mistake, we have to be active," Garcetti added.
WATCH:
Reminder: 101 closed through DTLA until 10pm Sunday
The closure began at 10 p.m. Saturday and will be completed by 10 p.m. Sunday, the Los Angeles Bureau of Engineering announced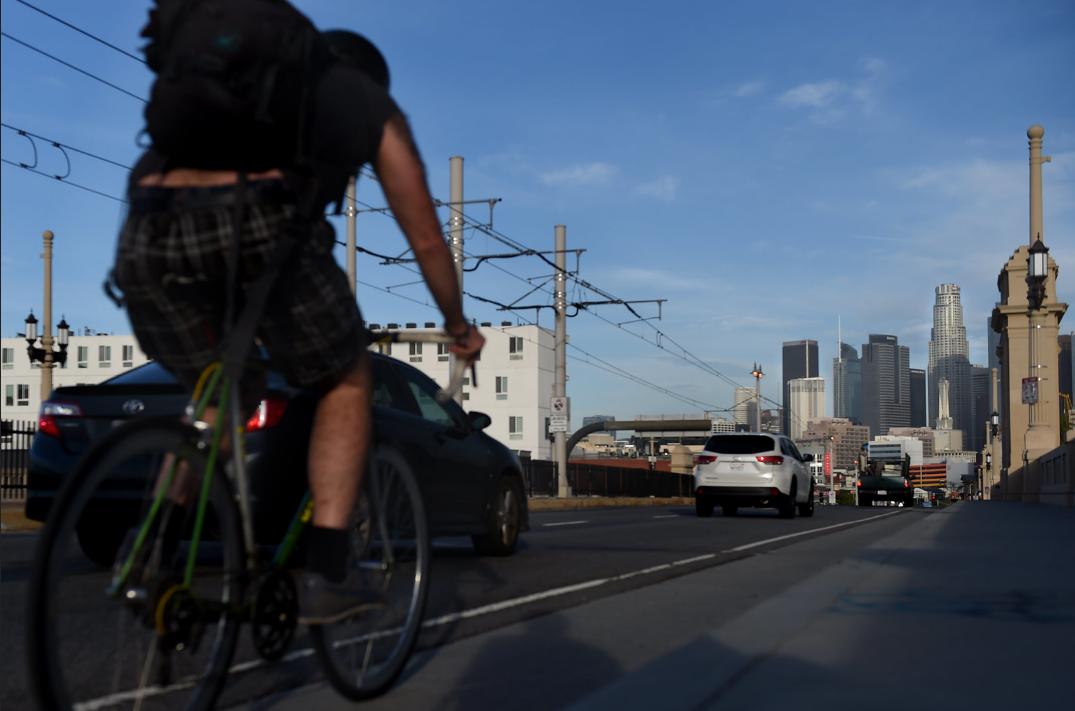 LOS ANGELES – (KTLA) Motorists are being reminded that the stretch of 101 through the downtown area of Los Angeles is shut down for road restoration and reconstruction work.
KTLA reported the closure began at 10 p.m. Saturday and will be completed by 10 p.m. Sunday, the Los Angeles Bureau of Engineering announced.
The 24-hour closure between State Route 60 and the 10 Freeway interchange is needed for the Sixth Street Viaduct Replacement Project, which aims to replace the original, seismically-deficient structure built in 1932, authorities said.
During the closure, the California Department of Transportation will also be doing slab replacement work along the same stretch of the 101 Freeway.
The closure will center around the east side of the viaduct construction site in Boyle Heights. While the stretch is closed, drivers headed west on State Route 60 from the Pomona area will not be able to access the 101, officials said.
Off-ramps and on-ramps in the area will also be closed during as road work gets underway.
Drivers who reach the closure will see signs directing them to a detour.
The new $588 million viaduct is expected to be completed in Summer of 2022, stretching between Boyle Heights and the Arts District.
Officials say it is the largest bridge project in the history of Los Angeles.
LA-DWP & Mayor Garcetti announce new outdoor watering restrictions
Sprinkler watering will be allowed Monday & Friday at odd-numbered addresses in the city, and even-numbered addresses on Thursday & Sunday

LOS ANGELES – In a press conference Tuesday Los Angeles Mayor Eric Garcetti and officials from the Los Angeles Department of Water and Power (LADWP) announced that outdoor watering in the city will be restricted to two days a week starting June 1.
The announcement comes as the Metropolitan Water District of Southern California declared an unprecedented water shortage emergency two weeks ago, imposing restrictions after MWD's board voted to adopt the emergency measures to "reduce non-essential water use" in certain areas. Cities and smaller water suppliers that get water from MWD are required to start restricting outdoor watering to one day a week, or to find other ways to cut usage to a new monthly allocation limit.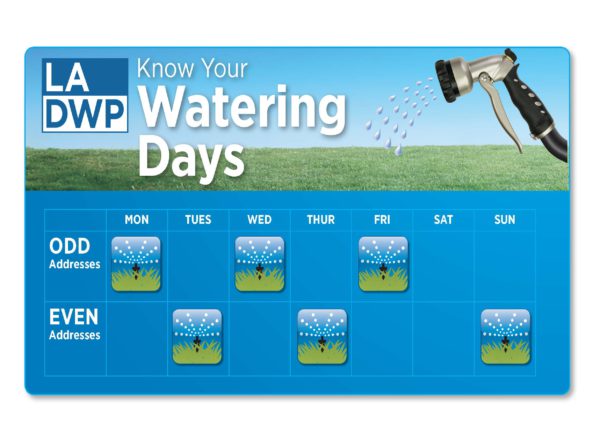 In Tuesday's press conference Mayor Garcetti said L.A.'s two-day limit was still more lenient than the one imposed by the Metropolitan Water District of Southern California, which has ordered many of its member agencies to restrict outdoor watering to once a week.
Sprinkler watering will be allowed on Monday and Friday at odd-numbered addresses in the city, and even-numbered addresses on Thursday and Sunday.