2nd civil suit filed against Ed Buck
Sisters of Timothy Dean file lawsuit on anniversary of death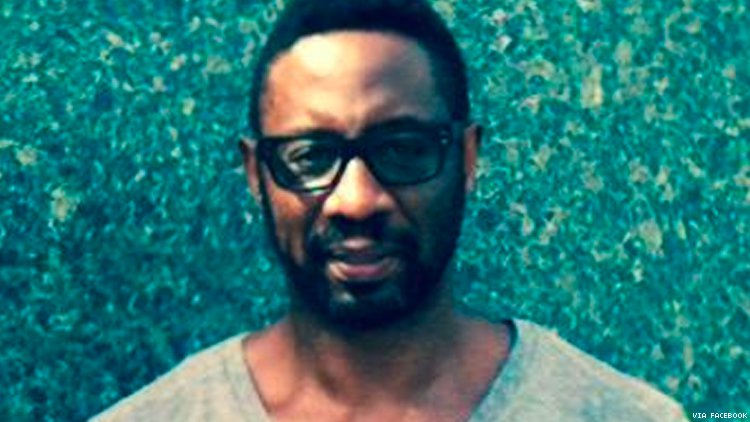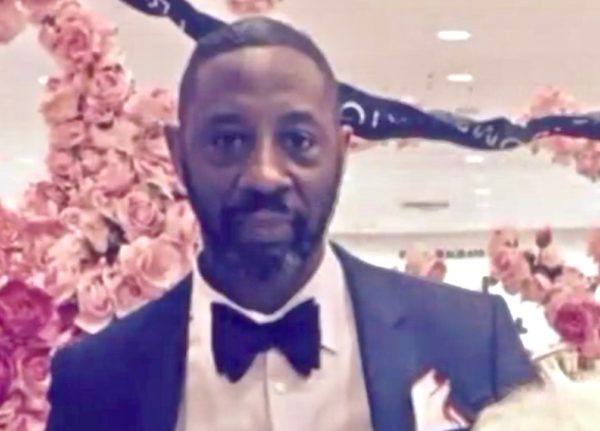 The two adult sisters of Timothy Dean, 55, who was found dead of a drug overdose a year ago in the home of disgraced LGBTQ activist Ed Buck has filed a wrongful death suit against him.
Joyce Jackson and Joann Campbell filed a wrongful-death lawsuit against Buck alleging 'he was a drug dealer who preyed on black men and injected their brother with a lethal dose of crystal methamphetamine for his own sexual gratification,' the Los Angeles Times reported Wednesday.
The lawsuit was filed on Tuesday, the first anniversary of the death of Dean who was found dead from a drug overdose inside Buck's West Hollywood flat on Jan. 7, 2019.
It was the second death within a two-year span that a black gay man had died of an overdose at Buck's WeHo flat, Gemmel Moore was found dead in Buck's home in July 2017. After a significant outcry from activists led by community activist and blogger Jasmyne Cannick, who had been a driving force seeking justice for the families of Buck's victims, Federal investigators launched an investigation into Buck's actions.
After his arrest in September, Buck has been held without bail pending trial which has been scheduled to commence on August 4.
'The suit alleges that Buck "had a predatory and injurious system of soliciting black gay men and watching them cling to life while battling symptoms of methamphetamine toxicity after he intravenously administered large doses of the drug to them." The men engaged in sexual acts with and in front of Buck in exchange for compensation in the form of temporary housing, money, alcohol, marijuana and other substances,' reported the Times.
The Los Angeles Blade has previously covered the criminal cases against Ed Buck and further background is linked here, here, and here. 
LA County Public Health confirms community transmission of Monkeypox 
Public Health is offering the JYNNEOS vaccine in a targeted manner to reach individuals at higher risk of monkeypox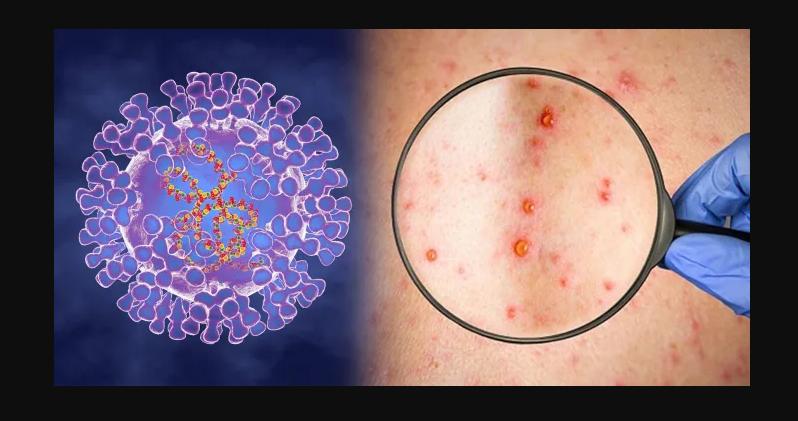 LOS ANGELES – Los Angeles County Department of Public Health has confirmed local transmission of monkeypox in LA County, as some of the more recent of the 22 cases of monkeypox in LA County thus far have no history of international or out-of-state travel. There have been no hospitalizations or deaths.
Anyone can get and spread monkeypox, but some of the recent cases identified have been among gay, bisexual, and other men who have sex with men who attended large events where the exposure to monkeypox may have occurred. Public Health is working with event organizers to notify attendees of potential exposure.
While supplies of monkeypox vaccine are limited, Public Health is offering the JYNNEOS vaccine in a targeted manner to reach individuals at higher risk of monkeypox. This includes people who are known close contacts to someone diagnosed with monkeypox and individuals who attended an event where they may have had skin-to-skin contact with someone who later tested positive for monkeypox virus. The vaccine is being used in these cases to reduce the risk of developing monkeypox.
As vaccine supply increases, Public Health will focus on making the monkeypox vaccine available for other high-risk groups in efforts to prevent widespread community transmission.
Monkeypox does not spread easily between people. The spread of monkeypox from person to person can occur through contact with body fluids, monkeypox sores, items that have been contaminated with fluids or sores (like clothing or linens), or through prolonged exposure to respiratory droplets. Because of this, transmission may also occur during sex through skin-to-skin and other intimate contact.
LA County encourages persons who experience symptoms consistent with monkeypox (such as characteristic rashes or lesions), persons who traveled to countries where monkeypox cases have been reported or persons who have had close contact, including sexual contact, with someone who has a similar rash or received a diagnosis of suspected or confirmed monkeypox, to contact their health care provider for a risk assessment. Those who do not have a regular provider should call 2-1-1 for assistance.
Newsom & LGBTQ Caucus lift up California's fight for equality 
Governor joins LGBTQ Caucus 20th anniversary Pride celebration, announces signature of AB 1741 to honor victims of transphobia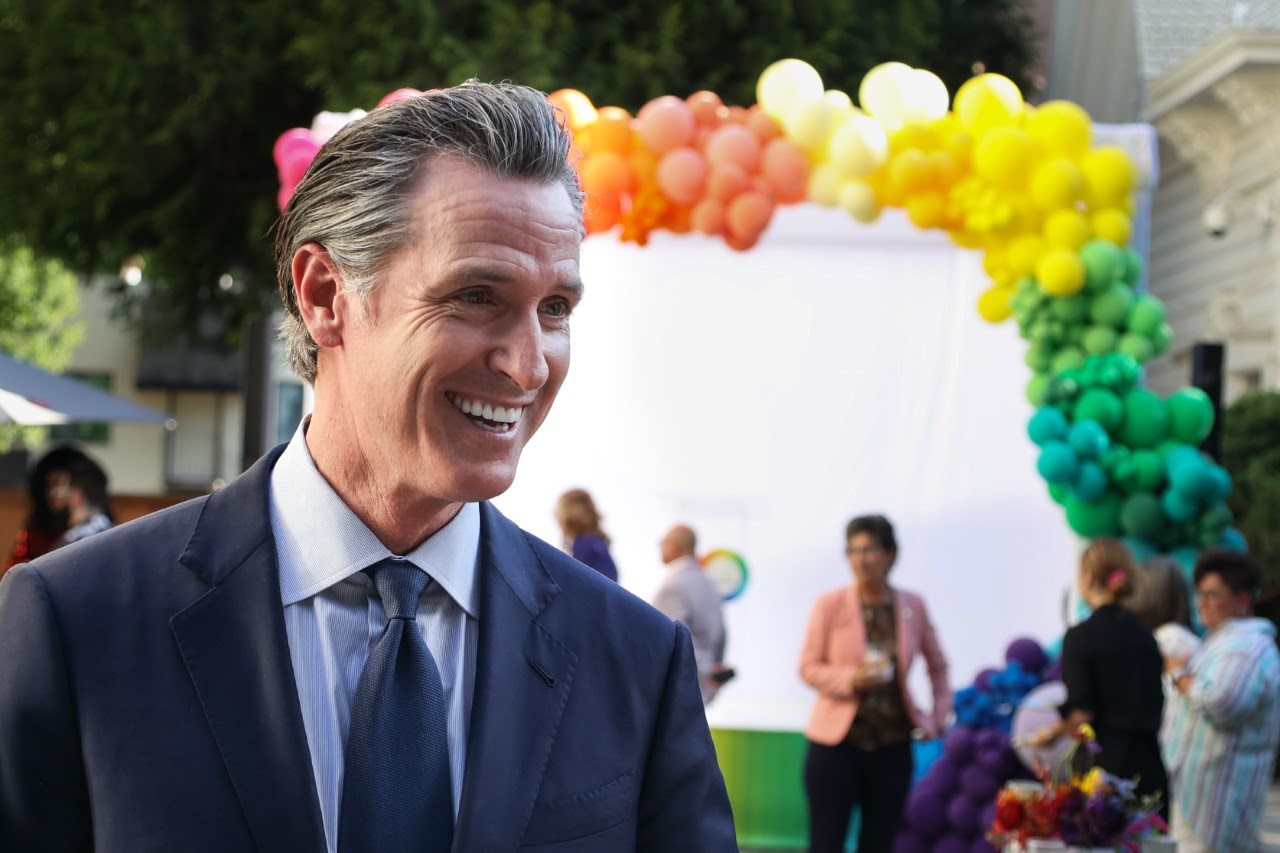 SACRAMENTO – Governor Gavin Newsom and First Partner Jennifer Siebel Newsom today joined members of the California Legislative LGBTQ Caucus at the historic Governor's Mansion for the Caucus's 20th anniversary Pride celebration and to highlight California's leadership on LGBTQ rights.
"In California, we fight for and celebrate our LGBTQ community's right to live their lives out loud," said Governor Newsom. "I'm proud to stand with our LGBTQ Caucus today and lift up their commitment to advancing equality, freedom and acceptance. As we push back on the forces of hate that seek to undo our progress, California will continue to lead the way to a better, fairer future for all."
"I'm so proud to live in California where we understand the value of diversity and support and embrace everyone who lives here," said First Partner Siebel Newsom. "We're committed to supporting members of the LGBTQ community to live as their most authentic selves and will fight to safeguard the policies that protect those rights. Alongside the Governor and the LGBTQ Caucus, I encourage us all to continue to lead with California's values of respect, equality, kindness, and acceptance because that's the California Way and the best way forward."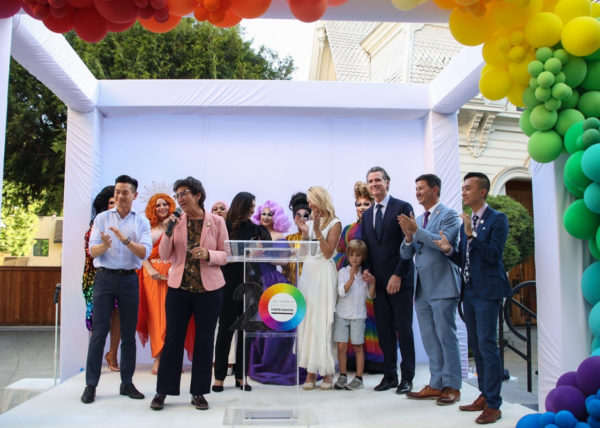 Governor Newsom today announced that he has signed AB 1741 by Assemblymember Evan Low (D-Campbell), an LGBTQ Caucus priority bill that designates November 20 as "Transgender Day of Remembrance" to honor those who have been killed as a result of transphobia. The Governor also signed AB 421 by Assemblymember Christopher M. Ward (D-San Diego), which makes technical changes to the procedures for changing gender and sex identifiers on official documents, such as a marriage certificate.
California was the first state in the country to officially form a caucus of openly-LBGTQ state legislators and continues to lead in advancing policies that create safer, more inclusive communities. Governor Newsom has signed a number of measures to advance these efforts, including AB 493 to develop a training program for educators to better support LGBTQ youth; SB 932, which ensures comprehensive data collection to understand how COVID-19 is impacting the LGBTQ community; AB 2218 to establish the Transgender Wellness and Equity Fund to provide grants for programs focused on trans-inclusive health care; AB 1094 to collect data on an individual's sexual orientation or gender identify in cases of violent death to help inform prevention efforts; and SB 1255 to end the practice of insurance companies discriminating against individuals because of their HIV status.

In 2020, the Governor appointed Justice Martin Jenkins to serve as the first openly gay man on the California Supreme Court, and this year appointed Sacramento County Superior Court Judge Andi Mudryk, the first openly transgender person to serve on the state's judicial bench. Shortly after taking office, the Governor launched a new initiative to pardon people who were prosecuted in California for being gay.
Shooting on Muni Train in San Francisco's LGBTQ+ Castro neighborhood
One victim was pronounced dead at the scene. The other victim was transported to a hospital The suspect fled from the train remains at large
SAN FRANCISCO – A shooting on a Muni Train between the Forest Hill and Castro stations killed one person and seriously injured another Wednesday morning at around 10:00AM NBC Bay Area reported.
The gun violence, which occurred as Pride Week festivities are cranking up in the city rattled the LGBTQ+ community, however s spokesperson for the San Francisco Police Department indicated that investigators do not believe that that the gunman was targeting the community.
"I also want to assure the community that this incident does not appear to have any connection to Pride events or does not appear to target the LGBTQ community," San Francisco police Officer Kathryn Winters said. "We really want to make sure that our community members and visitors who are in town for Pride week understand that."
According to Winters one victim was pronounced dead at the scene. The other victim was transported to a hospital with non-life threatening injuries. The suspect fled from the train at the Castro station and remains at large. Winters told NBC Bay Area the shooting appeared to be an isolated incident.
Senator Scott Wiener (D-San Francisco) released the following statement regarding the shooting:
"The shooting that occurred on the Muni subway near Castro Station — a subway ride I've taken thousands of times over the past 25 years — is a horrific tragedy. It's another reminder that as long as our country is awash in guns, shootings can happen anywhere, anytime. My heart goes out to the victims, and I know SFPD is working hard to apprehend the shooter. We must recommit as a nation to end the easy availability of guns. California has the strongest gun safety laws in the nation, and we're continuing to strengthen them. But we need strong action from Congress to truly improve the safety of our community."
It wasn't immediately known if the suspect and victims knew each other. SFPD are investigating any potential connections and are also looking into what led up to the shooting.
Anyone who witnessed the shooting is asked to contact San Francisco police.
Muni subway service between the West Portal and Castro stations has been stopped, the San Francisco Municipal Transportation Agency said.
UPDATE: #SubwaySvc between West Portal & Castro stations is currently stopped in both directions due to ongoing police activity at Castro. Will update. https://t.co/GqIxiXTyZc

— SFMTA (@SFMTA_Muni) June 22, 2022