March 21, 2020 at 1:08 pm PDT | by Staff reports
Don't buy masks! But you can make your own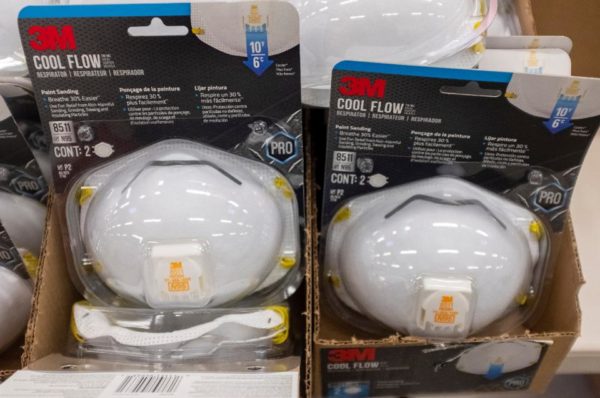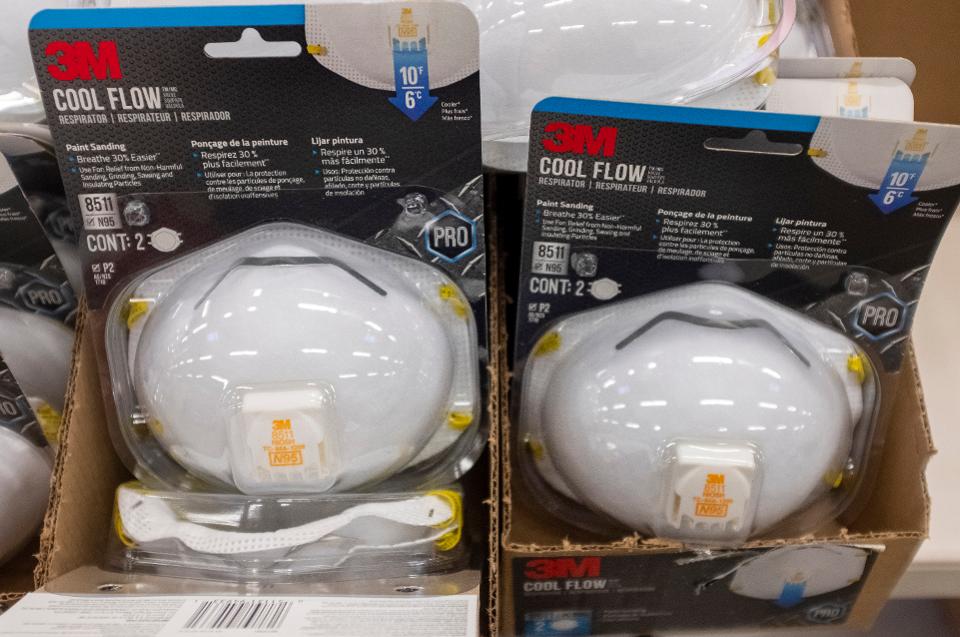 Centers for Disease Control and Prevention (CDC) is hosting a page on its website that offers some insights into what the crafty among us can do to help medical providers and others bulk up their supply of life-saving preventative tools:  as a last resort measure (which is where we are right now) a homemade mask is acceptable.
Refer to the "When No Facemasks Are Available, options include" section at this link: Strategies for Optimizing the Supply of Facemasks:
"Healthcare personnel (HCP) use of homemade masks:
In settings where facemasks are not available, HCP might use homemade masks (e.g., bandana, scarf) for care of patients with COVID-19 as a last resort. However, homemade masks are not considered PPE, since their capability to protect HCP is unknown. Caution should be exercised when considering this option. Homemade masks should ideally be used in combination with a face shield that covers the entire front (that extends to the chin or below) and sides of the face."
Millions of masks are urgently needed locally, right here in Los Angeles.
You can help blunt the impact of the shortage of the manufactured N95 masks.
If you have them, donate them now. Social media is bursting at the seams with people calling for people who have a supply to do just that. Holly Figueroa O'Reilly can be reached on Twitter where she is helping dispatch the masks to needed areas.
Follow the hashtags #millionmaskchallenge and #millionmaskmayday and you will find programs and projects around the USA and world.
DIY Cloth Face Mask has almost 100,000 views.
This Bloomberg article offers insight into the need for DIY Masks:
Forbes reported that, "In 2006, CDC released a Simple Respiratory Mask design using heavyweight t-shirts in its Emerging Infectious Diseases journal." That article is instructive on why this is a viable option.
This facebook group, Open Source COVID19 Medical Supplies is also instructive.
If you want to know what materials to use, What Are The Best Materials for Making DIY Masks? is a great, scientifically cited resource.
3D printing respirator parts is being resorted to in Italy and it has worked to shore up supply:  Meet The Italian Engineers 3D-Printing Respirator Parts For Free To Help Keep Coronavirus Patients Alive.
Bloomberg confirms that the workers and communities around them are rising up to meet this challenge: Hospital Workers Make Masks From Office Supplies Amid U.S. Shortage.
It's not a silly solution.
If you are feeling vulnerable really want a mask to feel better, make your own. It's better than selling them or buying them.
Help preserve the supply.