How To Avoid Coronavirus? Lessons From People Whose Lives Depend On It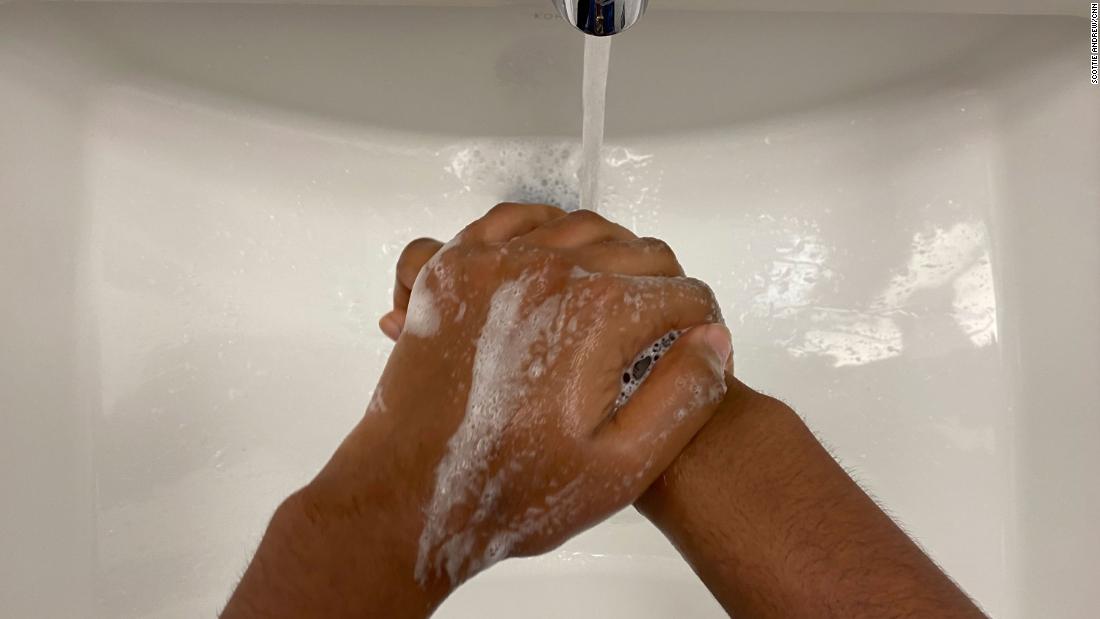 Andrea Amelse knows hand-washing.
For the past eight years, she's been washing her hands pretty much every time she passes a sink. When she's near a bottle of antibacterial gel, she uses it. She makes a point of avoiding people with contagious illnesses, even though it can be uncomfortable to ask to work from home or miss a date with friends. And she makes sure she gets plenty of sleep, not always easy at age 25.
Amelse was diagnosed in 2012 with lupus, an autoimmune disease that makes her vulnerable to infections. She's since developed pulmonary arterial hypertension, a condition that requires intravenous therapy via a central line to her heart. Both illnesses place her at heightened risk for viral and bacterial illnesses. So, she has adapted as a matter of survival, taking to heart long-standing axioms on what constitutes good hygiene.
As the highly contagious new coronavirus continues its spread through the U.S., the general public could learn a thing or two from Amelse and the millions of other Americans with weakened immune systems who already live by rules of infection control. Whether it's people who had recent organ transplants, people undergoing chemotherapy or people with chronic diseases, America has a broad community of immunosuppressed residents who long ago adopted the lifestyle changes public officials now tout as a means of avoiding contagion: Wash your hands, and wash them often. Don't touch your face. Avoid that handshake. Keep your distance from people who cough and sneeze.
Amelse doesn't follow the advice perfectly — of course she touches her face sometimes. "You do these things unknowingly, so forcing yourself to break these habits can be challenging," she said. But the incentive to keep getting better is there. "If you get a cold and you give me that same cold, you might get it for a week. I'll get it for a month."
Even with her dedication, COVID-19 is proving a daunting prospect to face. And she has a stake in Americans adopting these habits because, while the disease is relatively minor for many people who get it, it can be life-threatening for people with preexisting conditions.
Amelse works at a health literacy startup in Minneapolis that helps patients with complicated diseases learn about their illness. She knows a lot about health and how to prevent infection. Still, the threat of COVID-19 is unnerving, for her and her doctors.
With a virus so new, official guidance on what people at heightened risk should do to steer clear of COVID-19 is limited. But the Centers for Disease Control and Prevention recently said the virus seems to hit hardest in people 60 and older with underlying health concerns. There is also concern for younger people with limited immune systems or complex diseases.
Health officials are asking those at risk to stockpile two-week supplies of essential groceries and medicines in case they need to shelter at home; to avoid crowds and heavily trafficked areas; to defer nonessential travel; and to track what's going on in their community, so they know how strictly to follow this advice.
Infection control always follows a similar set of principles, said Dr. Jay Fishman, director of the Transplant Infectious Disease and Compromised Host Program at Massachusetts General Hospital and a professor at Harvard Medical School. The most important things for people to do right now are the things he always recommends to his organ transplant and cancer patients. Again, think hand-washing and avoiding spaces where sick people congregate.
Still, the recommendations aren't one-size-fits-all. Some people are born with stronger immune systems, and immune deficits exist on a spectrum, said Fishman. How strict people need to be to prevent illness can vary depending on how susceptible they are.
Recommendations also need to take into account what people can and will do, he said. Children, for example, are among the greatest germ vectors of all time, but Fishman doesn't ask his patients with grandchildren to stay away from their young family members. "We did the transplant so you can see your grandchildren," he might tell them.
Similarly, avoiding crowds and staying away from sick people is easy for some but can be all but impossible if you work in food service, for example. Find ways to avoid the risks and reduce them where possible.
Though there isn't great research on how well transplant patients and others manage to prevent infection, Fishman said many of his patients don't get sick any more frequently than the general population, despite their vulnerabilities. But when they do, the illnesses tend to last longer, be more severe and put people at higher risk for additional infections. He counsels patients to be vigilant, but also to live their lives and not be ruled by fear.
Dr. Deborah Adey, a transplant nephrologist for UCSF Health, echoed Fishman, saying she likes to find ways to help her patients carry on with their lives. A patient recently asked if it was OK to fly to Salt Lake City, and she suggested they drive instead.
Gauging the risks can be tough. Amelse was relieved when a major health conference she was scheduled to attend recently in Florida was canceled at the last minute. She wasn't sure it was safe to travel, but it also was unclear how to categorize an important work trip: Was this essential? Nonessential?
Adey conducts follow-up appointments via teleconferencing where possible, to keep her patients out of medical facilities. Hospitals are, by design, places for the sick, and people with compromised immune systems are generally advised to avoid them and the viruses and bacteria potentially inside.
That matches advice from officials in California and other states, asking people to stay out of emergency rooms unless absolutely necessary. They are asking people, when possible, to call ahead to their doctors and stay home unless an illness is serious.
And, similar to what public officials are advising the general population, Adey does not recommend that her patients wear face masks when out in public or even at the clinic. "The only people I would recommend is if they've got a lot of close contact with the general public, and they can't afford to be off work."
While much has been made of the hoarding sprees for face masks, the empty hand sanitizer shelves are equally frustrating for Amelse. Every 48 hours, she has to mix and administer drugs she places in an IV that goes into her heart. Everything must be sanitized, and she typically gets monthly shipments of antibacterial wipes and sanitizer. If suppliers run out, she's worried she'll have to go to a hospital to have the drugs administered — exactly where her doctors don't want her to be.
Officials are desperately working on a vaccine for the coronavirus for use in as little as 12 to 18 months. But many vaccines are made from live viruses and can't be given to some immunosuppressed people.
Given the risk COVID-19 poses for people with compromised immune systems, the government needs to stress how important it is for everyone to follow good hygiene protocols, said Fishman. "The worst thing we can do is downplay it."
And for those just getting up to speed on preventing infections, Amelse has advice: "Viruses don't pick and choose; they will latch on anywhere," she said. Even if it's not a serious illness for you, "there are people in your life that you can infect. You have the obligation and the responsibility to take care of your loved ones."
L.A. County on track to bring back mandatory indoor masking
If LA county stays in CDC designated High Community Level for 2 consecutive weeks officials would implement a universal indoor masking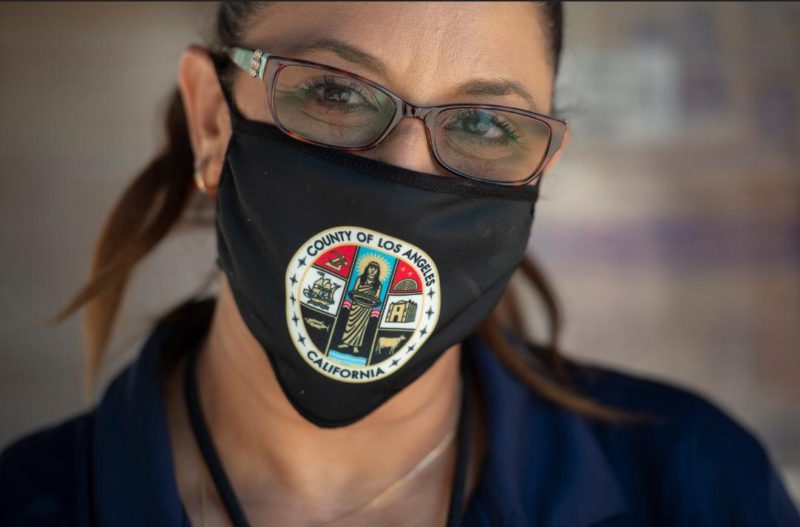 LOS ANGELES – The Los Angeles County Department of Public Health indicated that if the upward trend in coronavirus numbers continues, due to the increased circulation of the more infectious BA.4 and BA.5 Omicron subvariants coupled with increased community spread, officials may order a return to indoor masks.
On Friday, Public Health said that while the county currently remains at the CDC designated COVID-19 Medium Community Level. There are increasing concerns about the impact of new Omicron sub-variants on transmission and hospitalizations that could result in the County moving into the High Community Level designation sometime later this summer.
Barbara Ferrer, Director of LA County Public Health expressed concern and cautioned Angelenos as the region prepares for the July 4th holiday weekend.
"Since July 4 is right around the corner and many of us are looking forward to celebrating Independence Day with family and friends, it is important to remember that many of our loved ones may be older adults, or have serious underlying health conditions, or not yet been vaccinated and boosted," Ferrer said.
"Given the rising number of COVID cases and hospitalizations, and the increased circulation of the more infectious BA.4 and BA.5 subvariants, it is extra important to take steps that reduce the risk of transmission especially over the long holiday weekend; this helps us protect ourselves, our families, and our community," She continued adding, "With a little planning, you can have a great time celebrating while keeping each other safe. Please be sure to remind friends and family to stay home and skip the celebration if they feel sick or have tested positive. It is also a great idea for everyone to test themselves before getting together, ideally on the day of the gathering. It is always best to celebrate outdoors, and if people come indoors for part of the gathering, wearing a mask is advisable, particularly if there are individuals at high risk of severe illness should they become infected."
LA County Public Health pointed out in a statement that six of the seven Early Alert metrics Public Health are tracking continue to convey cause for Medium or High Concern. Moreover, in the past week, four Early Alert Signals moved upward in the level of concern: The case rate in the lowest income areas and the number of new outbreaks at Skilled Nursing Facilities per week, both moved up to High Concern.
The number of new outbreaks in settings for People Experiencing Homelessness is now at Medium Concern. And the number of worksite clusters increased, moving from Medium to High Concern for the first time since Public Health started tracking this metric in early March.
There was also an uptick in the percentage of Emergency Department Visits. The only measure indicating Low Concern is the number of sewer systems with a two-fold increase in viral load.
The first of two hospital metrics in the CDC Community Levels Framework is the seven-day total of new hospital admissions per 100,000, which rose this past week to 8.1 admissions per 100,000 people. This is a 56% increase compared to one month ago. The second hospital metric, the seven-day average for the proportion of staffed inpatient beds occupied by COVID-19 patients, also increased this past week to 4.2%.
If the county moves into the CDC designated High Community Level and remains there for two consecutive weeks, the county would implement a universal indoor masking requirement for everyone age 2 and older in LA County as a safety measure aligned with the CDC framework. The safety measure would remain in effect until the county returned to the CDC Medium Community Level designation, or lower, for two consecutive weeks.
CDC: 85% of gay & lesbian adults in U.S. are vaccinated against COVID
Data on COVID-19 vaccination among LGBTQ persons limited because of the lack of routine SOGI data collection at the national & state levels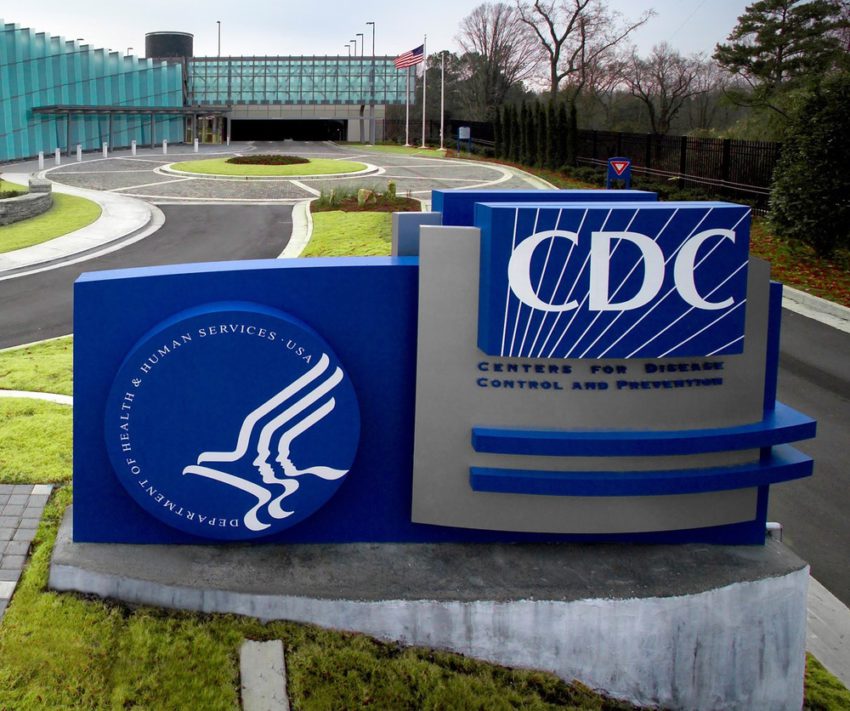 ATLANTA – A new study report released Friday by the Centers for Disease Control and Prevention, (CDC), found that found 85.4% of gay and lesbian Americans above age 18 had received at least one vaccine dose as of October 2021.
The study, conducted from August 29 until October 30, 2021, also found that by comparison, only 76.3% of heterosexuals reported receiving at least an initial dose by the same date.
The report noted that Lesbian, gay, bisexual, and transgender (LGBT) populations have higher prevalence of health conditions associated with severe COVID-19 illness compared with non-LGBT populations.
The potential for low vaccine confidence and coverage among LGBT populations is of concern because these persons historically experience challenges accessing, trusting, and receiving health care services
Data on COVID-19 vaccination among LGBT persons are limited, in part because of the lack of routine data collection on sexual orientation and gender identity at the national and state levels.
In March of 2021, the Blade reported the coronavirus (COVID-19) pandemic has revealed deep-seated inequities in health care for communities of color and amplifies social and economic factors that have contributed to those communities being hit hardest, and Mega-vaccination centers set up by California health officials and the Federal Emergency Management Agency have been addressing and tracking the issue- the LGBTQ communities are still not being tracked.
This lack of data collection has frustrated and angered California State Senator Scott Wiener who authored a bill last year that passed through the legislature and signed by Governor Gavin Newsom last Fall that mandates gathering sexual orientation and gender identity data related to the COVID testing in California.
"We're one year into the pandemic, and LGBTQ people continue to be erased in our public health response to COVID-19 — similar to our invisibility throughout history. No government is successfully tracking COVID-19 cases in the LGBTQ community, despite a law I wrote mandating that California do so," Weiner told the Blade. "And, we now know that LGBTQ people are more vulnerable to COVID-19. We've also just learned that vaccination demographic data doesn't include LGBTQ data. It simply shocking that in 2021, progressive health agencies continue to forget about our community," he added.
The CDC also noted that gay and lesbian adults were more likely to be concerned about COVID-19 and to believe in the safety and efficacy of vaccines.
"We know that the prevalence of certain health conditions associated with severe COVID-19 illness, such as cancer, smoking, and obesity, are higher in LGBT populations, and access to health care continues to be an issue for some people in the LGBT community," Dr. A.D. McNaghten, a member of the CDC's COVID-19 Emergency Response Team and corresponding author of the study, told ABC News. "We wanted to see if vaccination coverage among LGBT persons was the same as non-LGBT persons."
The CDC data recorded that bisexual and transgender adults had similar vaccination rates to heterosexual adults with 72.6% of bisexual adults fully vaccinated by the end of October, as were 71.4% of transgender adults. The numbers however for Black and Hispanic lesbian women had lower rates of vaccination at 57.9% and 72.6%, respectively, compared to Black and Hispanic heterosexual women at 75.6% and 80.5%, respectively.
Higher percentages of gay or lesbian adults and bisexual adults reported that they thought COVID-19 vaccine was very or somewhat important to protect oneself (90.8% and 86.8%, respectively) compared with heterosexual adults (80.4%), and higher percentages of adults who identified as transgender or nonbinary reported they thought COVID-19 vaccine was very or somewhat important to protect oneself (83.2%) compared with those who did not identify as transgender or nonbinary (80.7%).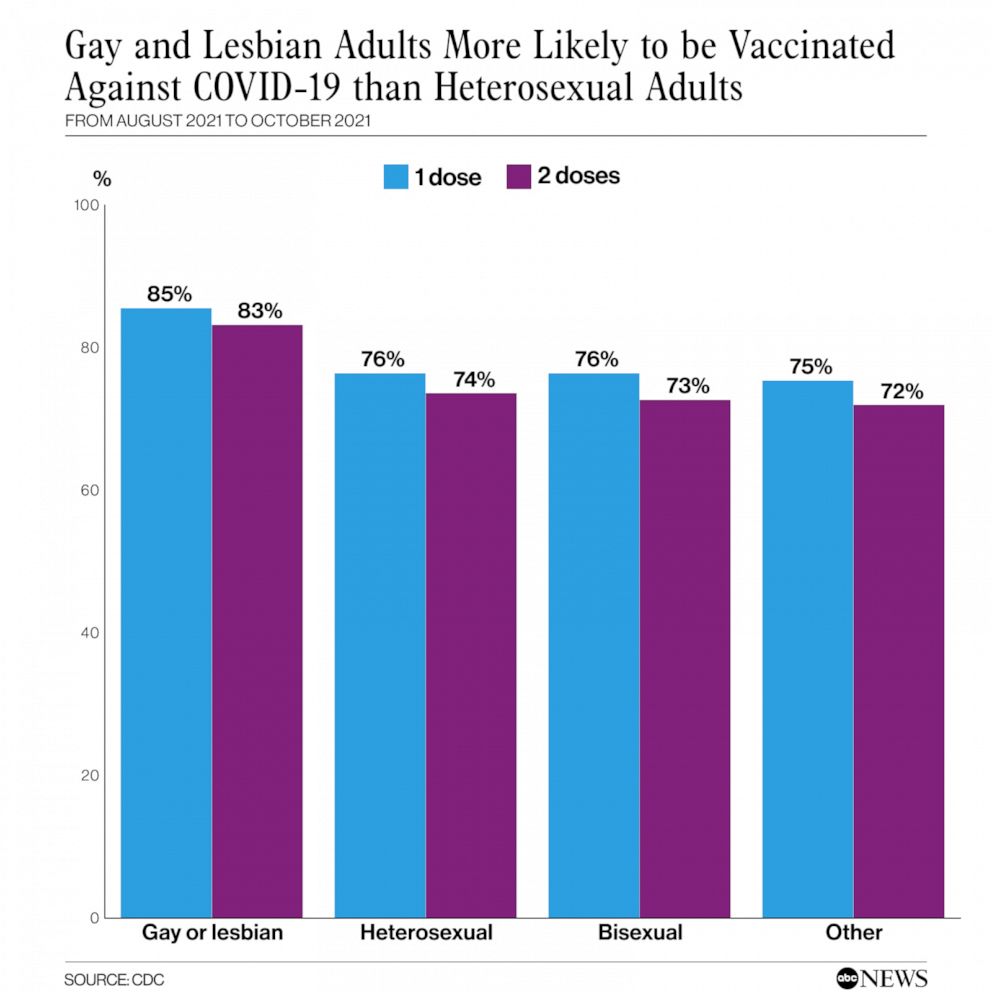 White House orders distribution of 400 million free N95 masks
Dr. Tom Inglesby, the administration's Covid testing coordinator; "We know that these masks provide better protection than cloth masks"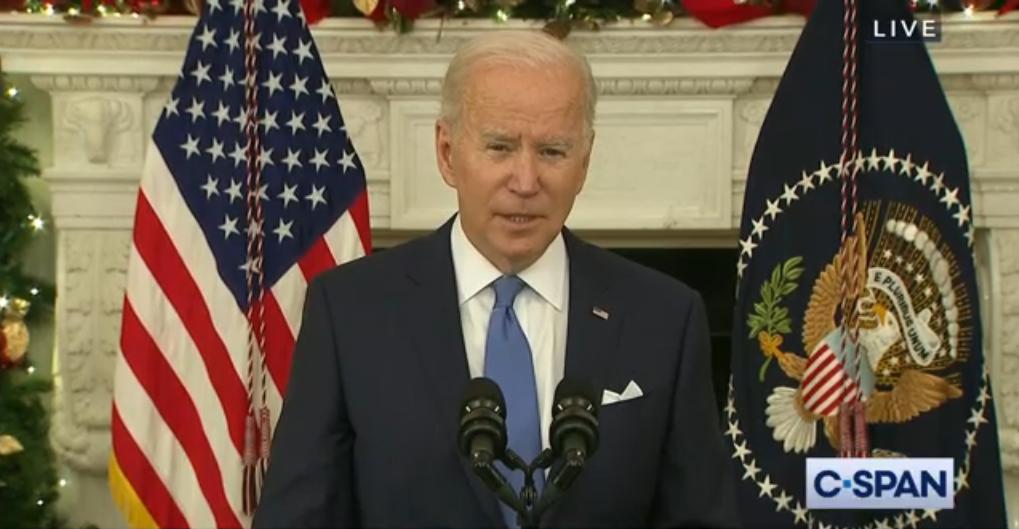 WASHINGTON – As the latest surge of the highly contagious and easily transmissible Omicron variant of the coronavirus continues to cause a rise in hospitalizations, especially among unvaccinated adults and children, the White House announced Wednesday it is making 400 million N95 masks available for free at thousands of locations across the nation.
The plan an admkistartion official said, is to start shipping the nonsurgical masks to pharmacies and community health centers to distribute this week, which will come from the Strategic National Stockpile.
In an interview with NBC News, Dr. Tom Inglesby, the administration's Covid testing coordinator, said, "We know that these masks provide better protection than cloth masks."
The N95 masks will be made available to everybody, and recipients will not be prioritized based on vulnerability to Covid, income or other criteria. Inglesby said the administration was "confident that people who want to access them will be able to access them," but it was not immediately clear how many masks a person could receive at one time.
On January 13, President Joe Biden had announced a plan to have the government distribute 1 billion rapid, at-home COVID-19 tests free to Americans, along with the N95 masks, as the administration works to fight the spiraling upward spike in coronavirus cases.
The White House website to order free at-home Covid tests went live Tuesday. The website says: "Every home in the U.S. is eligible to order 4 free at-home COVID-19 tests. The tests are completely free. Orders will usually ship in 7-12 days."
A White House official said Wednesday that the distribution of 400 million masks would be the largest deployment of personal protective equipment in U.S. history.
Inglesby told NBC News that the administration was "absolutely preparing for the possibility of additional variants in the future" and that people could expect the government to make N95 masks "more and more available."
Biden announces free masks, tests to fight omicron: