What's next in COVID-19 fight?
As number of cases seems to be leveling off, gov't, businesses looking ahead
The numbers are grim, in California as of Wednesday, April 15, there were 25,712 cases of persons testing positive for COVID-19 and 779 Californians who had lost their lives. In Los Angeles County there had been 10,047 cases with 360 Angelenos who had died. But, undeterred, California's Gov. Gavin Newsom in his daily press conference Tuesday, April 14, laid out his road map for recovery for the state's economy as well as public health.
Newsom's strategy revolves around six key factors to bring back the state to a sense of normal albeit the governor cautioned that 'new normal' meant serious changes in how the public and businesses went about their daily routines. He also warned that until procedures and protocols were able to alleviate the risks and dangers of the transmission of the virus, for the immediate future there would be no large gatherings of the state's residents in any setting.
The governor cautioned that when things reopen, they won't be the same. Restaurants will have fewer tables and waiters will wear gloves and masks. Thermometers will be common in public spaces, as will masks and other protective gear. Schools could stagger arrival times of students to enforce physical distancing.
Large gatherings such as sporting events, concerts and fairs are "not in the cards," Newsom said."This can't be a permanent state. It's not it will not be a permanent state," he added.
"This is not about going back to where we were before. It's about going forward in ways that are healthy for all of us. But it won't look the same," said Dr. Sonia Angell, director of the California Department of Public Health, who was also present at the briefing, in response to a reporter's question.
California's six indicators for modifying the stay-at-home order are:
• The ability to monitor and protect our communities through testing, contact tracing, isolating, and supporting those who are positive or exposed;
• The ability to prevent infection in people who are at risk for more severe COVID-19;
• The ability of the hospital and health systems to handle surges;
• The ability to develop therapeutics to meet the demand;
• The ability for businesses, schools, and child care facilities to support physical distancing; and
• The ability to determine when to reinstitute certain measures, such as the stay-at-home orders, if necessary.
For the past week, the Los Angeles Blade has been speaking with business owners, workers, suppliers, real estate companies, government officials and others directly impacted in West Hollywood especially.
Many of the participants asked to not be identified in fear of their remarks jeopardizing their individual or company's situation and in some cases because the person wasn't authorized to speak publicly to the media.
In simplest terms, even with an incremental reopening of the economy, the practical aspect for many of the businesses and their employees is survivability. Larger businesses have cash reserves or credit lines that will allow for a throttled return to operations, that however is not true of smaller and single-owner establishments.
The considerations are more than just rent or mortgages, it is paying staff, suppliers, taxes, and then having money to advertise to draw in customers. In the cases of restaurants, bars, and nightclubs, which are the No. 1 draw to West Hollywood's tourist-based economy, the new restrictive guidelines mean dramatic alterations to their routines and operations.
"It's a practical matter to how I operate — well, will be forced to operate," a restaurant and bar owner told the Blade. "I'm going to have to make sure that there's enough space around my customers for this social distancing, means less tables, and frankly less wait staff. Oh then my bar, I'm not sure how that will work, like on Fridays or the weekends before this, it was wall-to-wall crowded. Now?" He paused then went on to note, "I'm going to have to train my security guys to what? Temp check plus check ID's?"
Even now as businesses make plans to reopen, the past three weeks have taken a heavy toll on service workers, especially bartenders, wait staffers, drag performers, dancers and kitchen staffers. Looking ahead, many are scared that even if their employers reopen, they may not have a job to go back to if staffing needs are lessened by the reality of the new restrictions cited by Newsom and public health officials.
Kevin Spencer, a former bartender and West Hollywood resident has been leading a private effort to fundraise for service workers furloughed or laid off by the COVID-19 crisis. "The fundraising effort is to provide support for nightlife workers who are affected," he told the Blade. "It's money for food, medical, you know, essentials — I want to foster a sense of community."
Spencer via social media and Zoom virtual community meetings alongside a working partnership with the Alliance for Housing & Healing set-up 'WeHo's Nights In.' The website campaign from April 10 until its scheduled end on April 19 (helpweho.com) has already raised $9,387 of its $10,000 goal. Spencer told the Blade that his efforts were also partnered with the website wehocollective.com and that both were focused on small-dollar donations.
While his efforts are focused on the current state of affairs, Spencer acknowledged he is very concerned about the path forward. "I plan to keep this effort going as long as the need is there," he said.
The severity of the economic impact has some WeHo business owners wondering if they're able to even consider reopening. "What about rent — are the landlords willing to defer payments or even breakdown past due rent in smaller chunks spacing them out until the debt's repaid?"
That question was asked by one owner who admitted that he just didn't have the cash reserves and that even though he's applied for the federal relief program passed by Congress, the Paycheck Protection Program, a $350 billion fund for direct business loans as part of the $2 trillion Coronavirus Stimulus Package signed into law last month by President Trump, his operating costs meant that even pre-pandemic margins are razor-thin.
"If I'm restricted to the number of customers- especially during lunchtime which is my busiest time, I'm just going to lose money. People only have a certain amount of time and I'm not going to set up to a bunch of carry-out and I can't afford delivery," he said.
"Everyone is going to have to rethink how business will be conducted moving forward," WeHo City Council member John Duran told the Blade. "There's not going to be this 'magical day' when everything returns to normal," he said.
Duran acknowledges that while WeHo's larger retail operations will be able to return to normal operations, others, the smaller individual businesses likely won't. "Property owners, nightclubs, restaurants, they are all going to have to manage a new way of working with how to manage to live with COVID-19."
He reflected that the current pandemic will simply mean that WeHo as a community will have to adapt.
"There are three things that historically change things. War, famine, and plague, which if you look at the history of our city, it was founded during the AIDS pandemic and we survived because we adapted to a new reality. The LGBTQ community, which is a greater part of our city, can and will adapt, so will our businesses," Duran said.
Gov. Newsom's edict on large gatherings, in addition to directly impacting nightclubs, especially also affect conventions and large business meetings.
Charles Chan Massey and his husband Joseph Chan co-own Los Angeles-based SYNAXIS Meetings & Events. Charles weighed in regarding the impact the COVID-19 pandemic has had on their business.
"The majority of the events we manage are multi-day conferences. We have had three events that have had to shift dates so far: one in the finance industry, held annually in Chicago, originally scheduled for this month, that we have moved to August; a second for a segment of the cancer community, scheduled to be held this year in the LAX-area, where physicians, patients, and caregivers attend, originally slated for July, now rescheduled for October; and a third in the international tourism market, also scheduled for August in Los Angeles, that we've moved to late October. In all three cases, we have built contingencies into the revised venue contract addendum(s) in case we need to postpone yet again."
"Conferences and events are by very their nature spaces where people go to interact with others who share common interests. The events industry is having to rethink what we're all about. We started our company in 1994 so we've held events all over the world through civil disobedience, wars, earthquakes, hurricanes, SARS, and 9/11 but we've never experienced anything quite like this. We really are in uncharted territory," Chan Massey told the Blade.
John D'Amico, the mayor of West Hollywood, told the Blade in an emailed statement on April 15: "The city's response to the Covid-19 crisis continues to develop, along with Gov. Newsom's, even as we are committed to assisting our business community to reopen when we can, modify their current business models and to adapt to new challenges with respect to proper public health guidelines. Times will be tough, but I think we'll see West Hollywood continue to lead the way in creating new entertainment and community experience options."
California unveils digital COVID-19 vaccination records
Californians will enter into a state-owned website their name, date of birth and email or phone associated with their vaccine records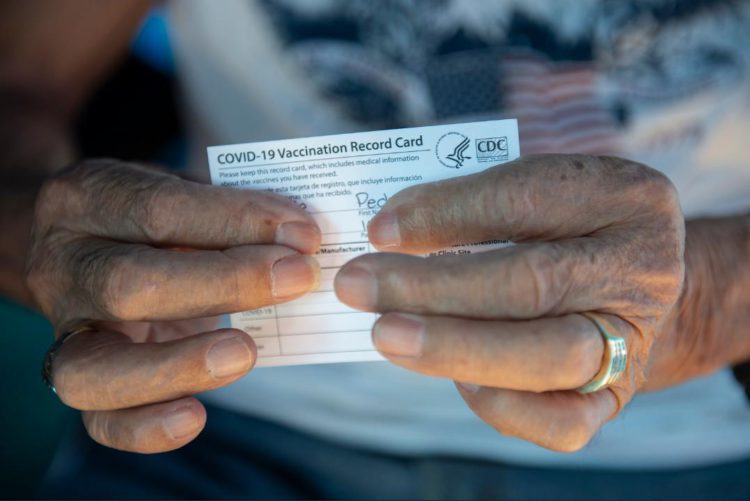 SACRAMENTO – Officials announced Friday that the state is providing Californians with a newly created way to access their coronavirus vaccination records in a digital format.
Dr. Erica Pan, the state's epidemiologist told reporters the new tool allows residents access to their COVID-19 vaccination records from the state's immunization registry and includes the same information as the paper cards issued by the Centers for Disease Control and Prevention.
To access the information, Californians will enter into a state-owned website their name, date of birth and email or phone associated with their vaccine records and they will be asked to create a four-digit PIN. The record will include a QR code that users can save to their mobile phones.
With nearly 20 million people fully vaccinated in California and proof of vaccination already required in some circumstances such as travel, state health officials felt there would be demand for the tool, though it remains optional, Pan noted.
"The odds are someone is going to misplace their paper CDC card and a digital COVID-19 vaccine record provides a convenient backup," she told reporters.
 Amy Tong, director of the state's department of technology told reporters that businesses that use a QR scanner would see the same information as residents — their name, birthdates and vaccination details, she said. She added that businesses would not be able to store that data for future use.
The system is accessible through myvaccinerecord.cdph.ca.gov. Governor Gavin Newsom has said the digital version wouldn't be a "passport" or a requirement.
LA Public Health emphasizes vaccinations as pandemic guidelines relax
The County will also follow the State on lifting current travel restrictions on June 15 to align with CDC travel recommendations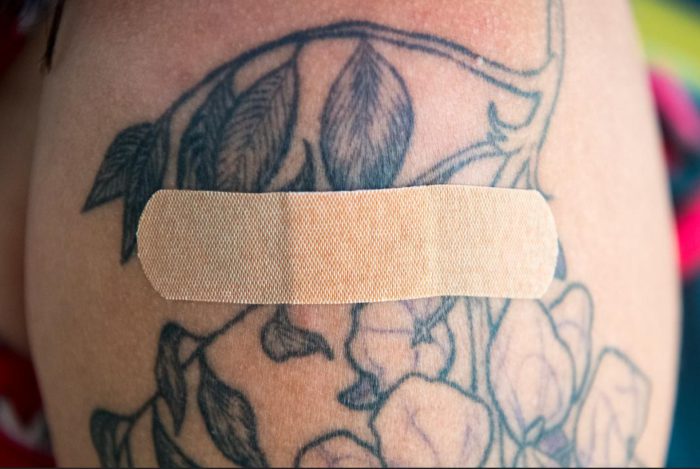 LOS ANGELES – On June 15, the state of California will be lifting most capacity limits and distancing restrictions at businesses, and Los Angeles County will align with the State in order to allow businesses to fully re-open. Specific requirements will continue for large capacity events, schools, day cares, day camps, high-risk congregant settings and health care facilities.
The County remains in the least restrictive yellow tier in the State's Blueprint for a Safer Economy framework.
The County will also follow the State on lifting current travel restrictions on June 15 to align with CDC travel recommendations. Businesses must comply with all Cal/OSHA requirements at worksites past the June 15 reopening.
Tuesday, the State released the final blueprint tier numbers before the Blueprint for a Safer Economy program is retired next week; L.A. County's adjusted case rate remains at 0.7 new cases per 100,000 people, and the overall test positivity rate remains at 0.4% across the county and in areas with the fewest health affirming resources.
The Los Angeles County Department of Public Health will host a Virtual Town Hall on Reopening on Thursday, June 10, at 6:00 p.m. Join the town hall to get the latest updates on the June 15 reopening of Los Angeles County. The town hall will be streamed live on Twitter, Facebook, and YouTube @lapublichealth. For more information and to submit a question, visit: tinyurl.com/AskReopeningTownHall
Public Health confirmed 13 new deaths and 186 new cases of COVID-19. Of the 13 new deaths reported Tuesday, three people that passed away were over the age of 80, six people who died were between the ages of 65 and 79 and four people who died were between the ages of 50 and 64.
To date, Public Health identified 1,245,412 positive cases of COVID-19 across all areas of L.A. County and a total of 24,404 deaths. There are 232 people with COVID-19 currently hospitalized and 16% of these people are in the ICU.
"As California reopens and most physical distancing requirements and capacity limits are lifted a week from today, it's very important that those not vaccinated continue to take precautions," said Barbara Ferrer, Director of Public Health.
"While we are making great progress with vaccinations in the County with 54% of L.A. County residents 16 and over fully vaccinated and 65 percent having received one dose of the vaccine, there are millions of residents who do not have protection from COVID-19. For those not yet vaccinated, and the over 1.3 million children under 12 years old, wearing a face covering remains important for preventing transmission."
Free COVID-19 vaccines are available for everyone age 12 and older. You do not need to have health insurance and you will not be asked about your immigration status. Vaccines are offered at hundreds of locations across L.A. County. These include clinics, hospitals, pharmacies, places of worship, and mobile clinics. Many sites are open late and on weekends and no appointment needed at many locations.
To find a vaccination site near you, to make an appointment at vaccination sites, and much more, visit: www.VaccinateLACounty.com (English) and www.VacunateLosAngeles.com (Spanish). If you don't have internet access, can't use a computer, or you're over 65, you can call 1-833-540-0473 for help finding an appointment, connecting to free transportation to and from a vaccination site, or scheduling a home-visit if you are homebound. Vaccinations are always free and open to eligible residents and workers regardless of immigration status.
With 12-17 year olds now eligible to receive the COVID-19 vaccine, providing accurate and important information to teens is critical. Public Health participated in a COVID Vaccine Teen Forum and helped answer some of the most popular questions from Los Angeles County teens themselves, ranging from vaccine safety to how they can talk to their parents about getting the vaccine. The forum can be seen at the following link: https://youtu.be/U7U5VnckkP0.
Through Thursday, June 10, everyone 18 and older coming to get their first vaccine or who brings a first-time vaccine recipient with them to their second dose appointment at County-run vaccination sites, L.A. City and St. John's Well Child and Family Center sites, will have an opportunity to win a pair of season tickets to the 2021-2022 home season of either the LA Football Club soccer team or the LA Dodgers. Official rules and participating site locations can be found on the Los Angeles County Vaccination Sweepstakes page online.
Newsom; "Vax for the Win" and LA sports teams also enter vax push
The incentives aim to give an extra nudge to those who still need to get vaccinated, especially in hard-to-reach communities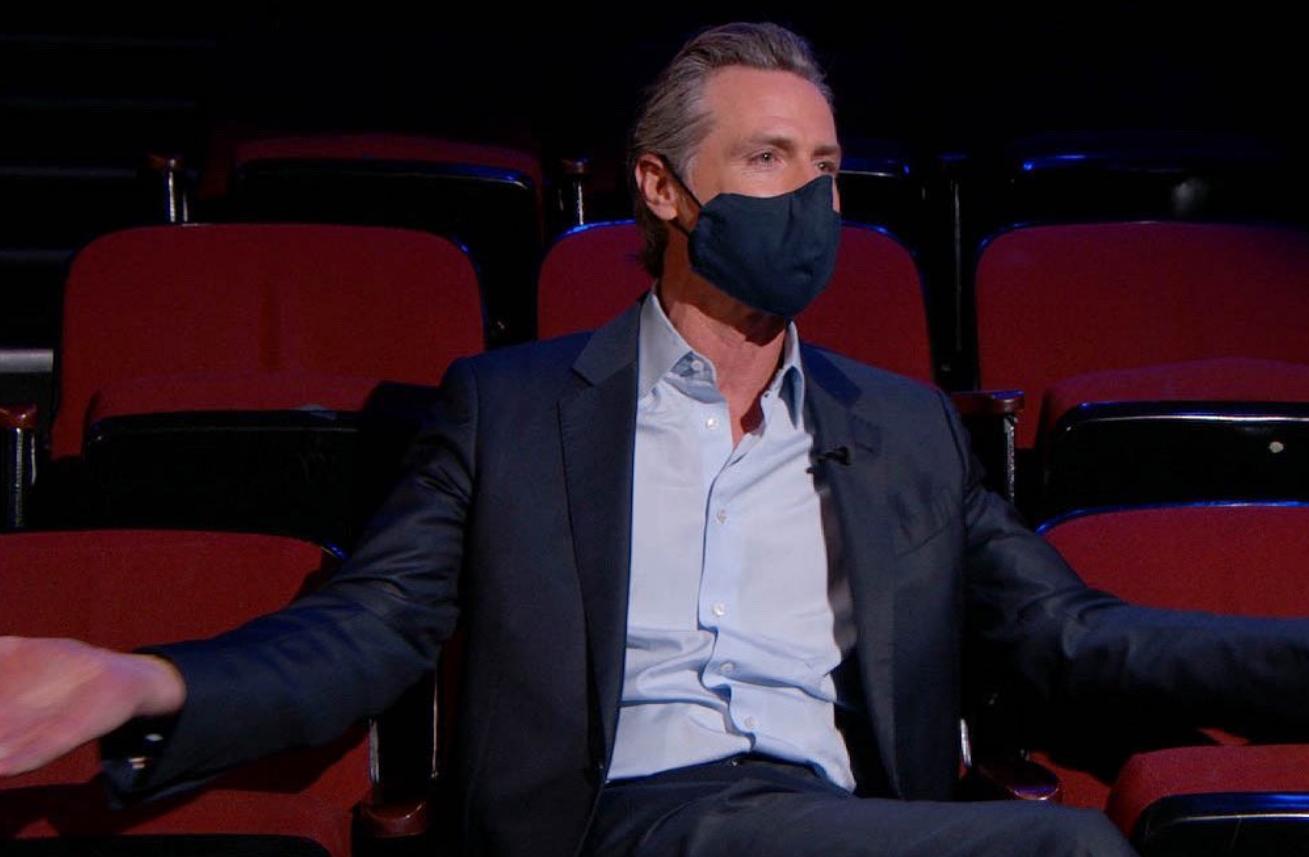 SACRAMENTO – California Governor Gavin Newsom announced a multi-million dollar vaccine incentive program Thursday to motivate more people to get vaccinated leading up to June 15, when the state economy is slated to fully reopen. The $116.5 million vaccine incentive program is the largest in the nation to boost vaccinations as the state prepares to fully reopen the economy June 15.
The incentives aim to give an extra nudge to those who still need to get vaccinated against COVID-19, especially those in hard-to-reach communities, while also thanking everyone who has already been vaccinated.
More than 62.8 percent of Californians aged 12+ are at least partially vaccinated, but an estimated 12 million people who are eligible still have not gotten a vaccine to protect their health and the well-being of their communities.
"Getting every eligible Californian vaccinated is how we bring our state roaring back from this pandemic," said the Governor. "California has already made incredible progress in the fight against COVID-19, with the lowest case rates in the country, while administering millions more vaccines than any other state. But we aren't stopping there, we're doing everything it takes to get Californians vaccinated as we approach June 15 to help us fully reopen safely."
California residents who have been vaccinated are already entered for cash prizes, and those who haven't been can get inoculated for the chance to receive a $50 card and win cash prizes. "You don't have to register to do this as is the case in other states," Newsom said. "You're automatically registered."
Getting more Californians vaccinated is how we come roaring back from the pandemic. We're pulling out all the stops to motivate everyone to get vaccinated by June 15.

We're launching the largest vaccine incentive program in the nation – Vax For The Win. #VaxFTW pic.twitter.com/moV6g9ZHYe

— Office of the Governor of California (@CAgovernor) May 27, 2021
Beginning on May 27, the next two million people who begin and complete their COVID-19 vaccination will automatically be eligible to receive a $50 prepaid or grocery card, worth a total of $100 million. It gives them the option to select from a $50 Virtual Prepaid Card (which can be spent online, in-store where major debit cards are accepted, or added to a mobile wallet to be used to shop in stores that accept mobile wallets), or a $50 grocery gift card from Kroger (which includes Ralphs, Food 4 Less and Foods Co.) or Albertsons (which includes Safeway, Albertsons, Vons, Pavilions and Andronico's Community Markets), while supplies last.
Californians will receive a text message with an electronic prepaid card redemption code sent to their mobile phone or email address 7-10 days after their two-dose series of Pfizer or Moderna, or single dose of Johnson and Johnson. An incentive card will be held for those who start their vaccination at the launch of the program.
Those who do not have a mobile phone or email address can receive a physical card by calling 1-833-993-3873, 7-10 days after receiving their final dose. Those without a permanent address can also call to coordinate delivery.
For more information, visit COVID19.ca.gov/vax-for-the-win. To schedule an appointment to be vaccinated, visit MyTurn.ca.gov or call the CA COVID-19 Hotline at 1-833-422-4255.
Los Angeles County Department of Public Health Launches Vaccination Sweepstakes with Los Angeles Kings and Los Angeles Galaxy
In Los Angeles County, starting tomorrow, Friday, May 28, two Los Angeles County residents 18 and older who get their first vaccine or bring a person needing their first vaccine to their second dose appointment can enter to win a pair (2) of 2021-22 season tickets to the Los Angeles Kings or 2022 season tickets to the Los Angeles Galaxy.
The vaccination sweepstakes will run from Friday, May 28 to Thursday, June 3. Two residents will be awarded prizes.
Residents can book appointments or walk in to County, LA City, and St. John's Well Child and Family clinic vaccination sites to enter.
For more information, including official rules and participating site locations, residents can visit the Los Angeles County Vaccination Sweepstakes page at: www.publichealth.lacounty.gov/media/Coronavirus/vaccine/sweepstakes.htm
Must be a Los Angeles County resident 18 years or older to enter.
Related: Jimmy Kimmel- 'GOP Throws Out MyPillow Mike, Trump's Crazy Memorial Day Message & Governor Gavin Newsom Sneaks In'