APLA Health can help when LGBTQ Angelenos get the blues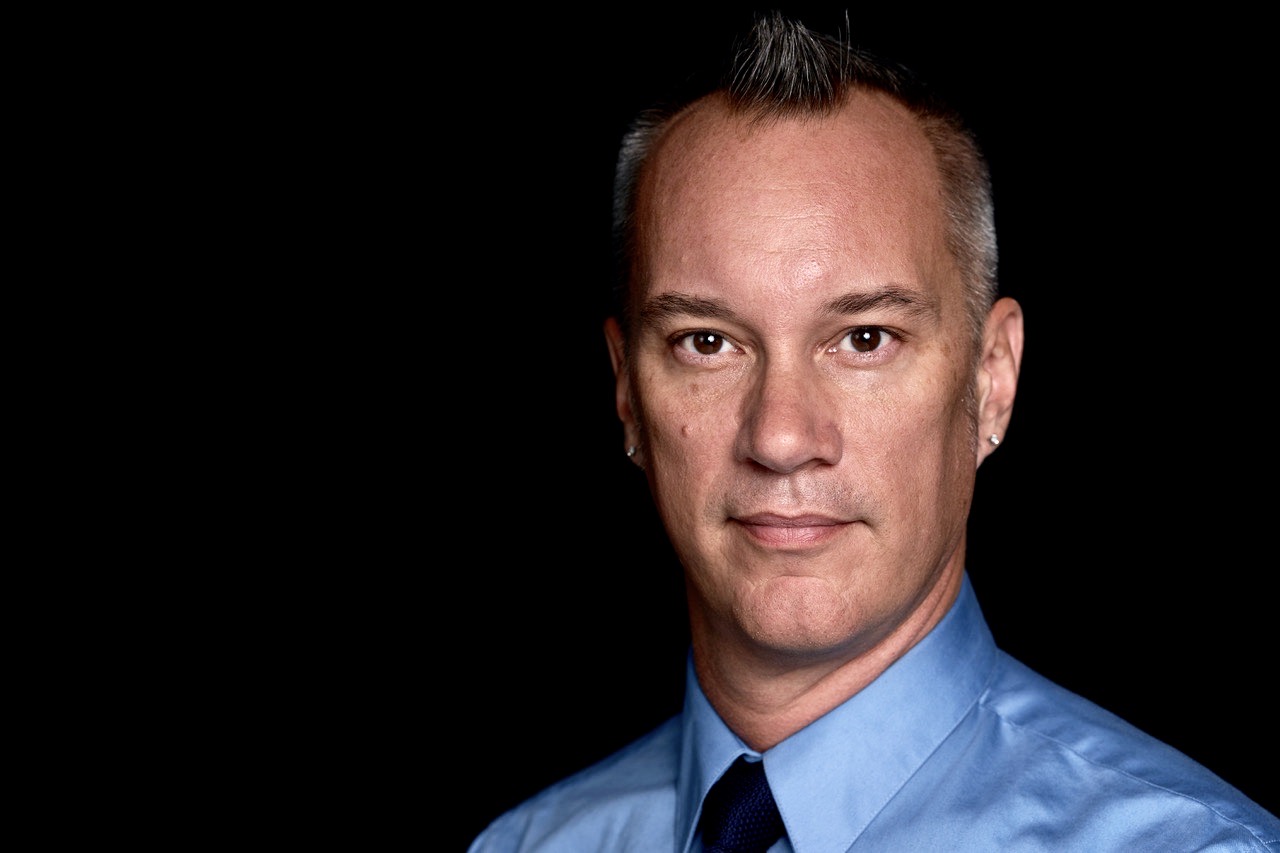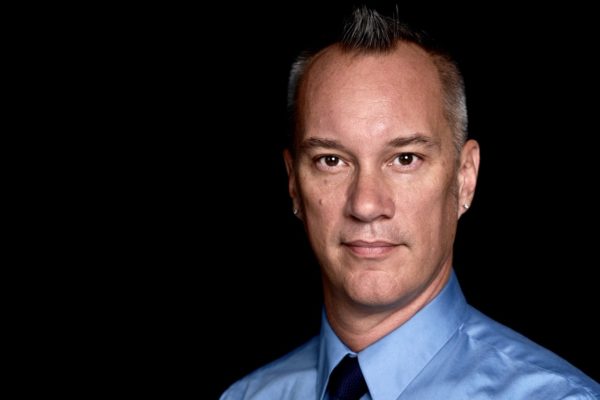 COVID-19 is a new virus that is a casually transmitted silent killer. More and more Americans are gradually realizing that life and death may hang in the air tainted by an unmasked asymptomatic coronavirus carrier coughing in public.
Mortality is on everyone's minds, as is unemployment, debt, eviction, and the prospect of dying alone on a hospital ventilator or forgotten in lonely isolation at home.
California Gov. Gavin Newsom's order to continue the statewide closure of non-essential businesses with societal physical distancing until science says it's OK to re-open has upset LGBTQ business owners and gig workers whose livelihood and identity depend on the entertainment and service industries.
Stress, strain, constant emotional queasiness, loneliness, the sudden surge of repressed abandonment issues – mental health may no longer be someone else's sad story.
Luckily, both California and even the federal government recognize that mental and physical health are critical to a rebounding nation so telehealth – health advice from the safety of home – is now widely available. APLA Health, for instance, is now 100 percent telehealth for existing clients.
Sean Boileau, director of APLA Health's Behavioral Health Services, says telehealth actually has some unique advantages when it comes to helping those with mental, emotional or psychological issues.
Boileau started as a communications major before switching to therapy after he found counseling students as a Resident Assistant in the early 1990s to be more rewarding. He received his Doctor of Counseling Psychology degree with a focus on Multiculturalism and Diversity at Arizona State University and completed his post-doctoral fellowship at the University of California/ Berkeley, focusing on LGBT communities. He specializes in, among other issues, internalized homophobia, low self-esteem, and military and combat trauma – experience he gained as a psychologist and clinical supervisor with the U.S. Department of Veterans Affairs.
Boileau, who is gay, was born in 1974 and was too young to be directly involved with fighting HIV/AIDS.
"I'm in that generation where it didn't wipe out all of my friends and family because I was eight. But it was also very salient and very real," he tells the Los Angeles Blade. "So I'm in that generation of fear, which is how I refer to it because I feel that my age group came into their own sexuality and puberty and sexual awakening during a time when any time when gay people were mentioned in the news, it was who's dying of this horrible disease that we don't know much about."
But coming of age in 2020 is a very different experience with more tools and knowledge available. There's a new therapeutic approach, too, called "cultural humility."
"One thing about being a psychologist is that you're going to have some things in common with every patient you work with and there are going to be some stark differences," Boileau says.  "Cultural humility is not assuming that what is true for you is true for everybody else. [It's] just this keen awareness of your own perspective of what you bring to the room.  At the end of the day, I happen to be a cis-gender male. I need to be aware of that. That's not a default value. That's not a base value. It's just what I happen to bring to the table."
A good therapist, he says, "will see opportunities and latch onto them and see where it takes them. I think a trained therapist will not trip over their own feet like a very well-intentioned friend that is at times just tone deaf and actually says something that sets us back. A good therapist avoids those pitfalls and is able to move forward until the person in front of you is comfortable taking a deep breath and saying, 'OK, here's what's actually going on, I think,'" such as inexplicably yelling at a loved one when the underlying issue is really panic over being out of work.
"Millions of horrible things have come about from this virus sweeping the world — all of the impacts that it has had on every single layer of society," Boileau says. "If there is one tiny silver lining, it is this: the Centers for Medicaid Services and healthcare providers have really loosened up restrictions around how telehealth can be done," making it easier than ever to connect with someone.
For instance, a shy or too proud person may fear others knowing they are asking for help. That's no longer a problem.
"So for a person who has issues parking in front of  APLA Health and walking in the front door and passing people in the lobby and being seen by 100 people that know that they're going to talk to a shrink – what an amazing opportunity to sit in your apartment, click on a link in your email, and a window pops up and you get to have a private conversation in your home that I promise you no one's going to know about," he says. "For people who are shy about connecting with Behavioral Health for those reasons, what great way to see if Behavioral Health is right for you."
There is "110% privacy" to audition a therapist, see what works – and not have to deal with traffic.
"So, of the millions of things that are horrible about the situation we're currently in," says Boileau, "one of the few, tiny, little streams of silver is that Behavioral Health is easier to access, less restrictive than ever, more private than ever."
For more, visit: https://aplahealth.org/
California unveils digital COVID-19 vaccination records
Californians will enter into a state-owned website their name, date of birth and email or phone associated with their vaccine records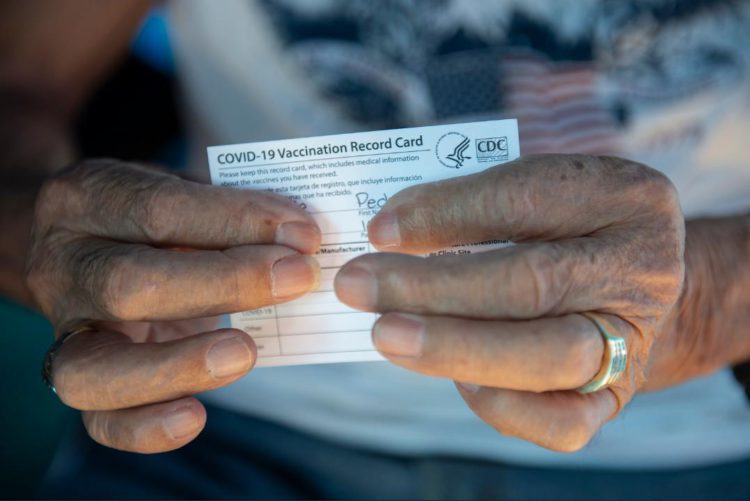 SACRAMENTO – Officials announced Friday that the state is providing Californians with a newly created way to access their coronavirus vaccination records in a digital format.
Dr. Erica Pan, the state's epidemiologist told reporters the new tool allows residents access to their COVID-19 vaccination records from the state's immunization registry and includes the same information as the paper cards issued by the Centers for Disease Control and Prevention.
To access the information, Californians will enter into a state-owned website their name, date of birth and email or phone associated with their vaccine records and they will be asked to create a four-digit PIN. The record will include a QR code that users can save to their mobile phones.
With nearly 20 million people fully vaccinated in California and proof of vaccination already required in some circumstances such as travel, state health officials felt there would be demand for the tool, though it remains optional, Pan noted.
"The odds are someone is going to misplace their paper CDC card and a digital COVID-19 vaccine record provides a convenient backup," she told reporters.
 Amy Tong, director of the state's department of technology told reporters that businesses that use a QR scanner would see the same information as residents — their name, birthdates and vaccination details, she said. She added that businesses would not be able to store that data for future use.
The system is accessible through myvaccinerecord.cdph.ca.gov. Governor Gavin Newsom has said the digital version wouldn't be a "passport" or a requirement.
LA Public Health emphasizes vaccinations as pandemic guidelines relax
The County will also follow the State on lifting current travel restrictions on June 15 to align with CDC travel recommendations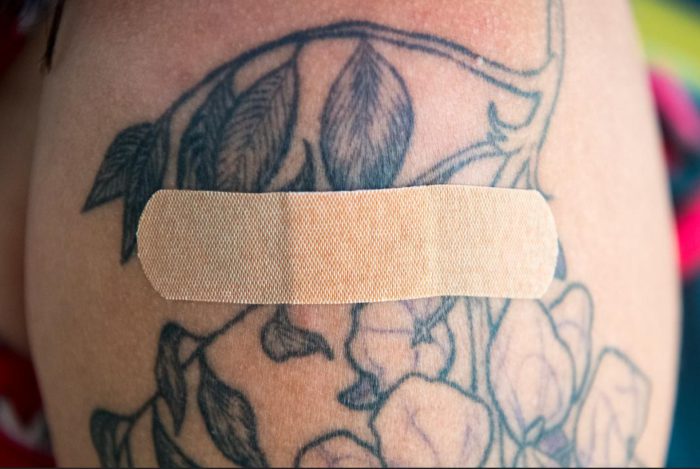 LOS ANGELES – On June 15, the state of California will be lifting most capacity limits and distancing restrictions at businesses, and Los Angeles County will align with the State in order to allow businesses to fully re-open. Specific requirements will continue for large capacity events, schools, day cares, day camps, high-risk congregant settings and health care facilities.
The County remains in the least restrictive yellow tier in the State's Blueprint for a Safer Economy framework.
The County will also follow the State on lifting current travel restrictions on June 15 to align with CDC travel recommendations. Businesses must comply with all Cal/OSHA requirements at worksites past the June 15 reopening.
Tuesday, the State released the final blueprint tier numbers before the Blueprint for a Safer Economy program is retired next week; L.A. County's adjusted case rate remains at 0.7 new cases per 100,000 people, and the overall test positivity rate remains at 0.4% across the county and in areas with the fewest health affirming resources.
The Los Angeles County Department of Public Health will host a Virtual Town Hall on Reopening on Thursday, June 10, at 6:00 p.m. Join the town hall to get the latest updates on the June 15 reopening of Los Angeles County. The town hall will be streamed live on Twitter, Facebook, and YouTube @lapublichealth. For more information and to submit a question, visit: tinyurl.com/AskReopeningTownHall
Public Health confirmed 13 new deaths and 186 new cases of COVID-19. Of the 13 new deaths reported Tuesday, three people that passed away were over the age of 80, six people who died were between the ages of 65 and 79 and four people who died were between the ages of 50 and 64.
To date, Public Health identified 1,245,412 positive cases of COVID-19 across all areas of L.A. County and a total of 24,404 deaths. There are 232 people with COVID-19 currently hospitalized and 16% of these people are in the ICU.
"As California reopens and most physical distancing requirements and capacity limits are lifted a week from today, it's very important that those not vaccinated continue to take precautions," said Barbara Ferrer, Director of Public Health.
"While we are making great progress with vaccinations in the County with 54% of L.A. County residents 16 and over fully vaccinated and 65 percent having received one dose of the vaccine, there are millions of residents who do not have protection from COVID-19. For those not yet vaccinated, and the over 1.3 million children under 12 years old, wearing a face covering remains important for preventing transmission."
Free COVID-19 vaccines are available for everyone age 12 and older. You do not need to have health insurance and you will not be asked about your immigration status. Vaccines are offered at hundreds of locations across L.A. County. These include clinics, hospitals, pharmacies, places of worship, and mobile clinics. Many sites are open late and on weekends and no appointment needed at many locations.
To find a vaccination site near you, to make an appointment at vaccination sites, and much more, visit: www.VaccinateLACounty.com (English) and www.VacunateLosAngeles.com (Spanish). If you don't have internet access, can't use a computer, or you're over 65, you can call 1-833-540-0473 for help finding an appointment, connecting to free transportation to and from a vaccination site, or scheduling a home-visit if you are homebound. Vaccinations are always free and open to eligible residents and workers regardless of immigration status.
With 12-17 year olds now eligible to receive the COVID-19 vaccine, providing accurate and important information to teens is critical. Public Health participated in a COVID Vaccine Teen Forum and helped answer some of the most popular questions from Los Angeles County teens themselves, ranging from vaccine safety to how they can talk to their parents about getting the vaccine. The forum can be seen at the following link: https://youtu.be/U7U5VnckkP0.
Through Thursday, June 10, everyone 18 and older coming to get their first vaccine or who brings a first-time vaccine recipient with them to their second dose appointment at County-run vaccination sites, L.A. City and St. John's Well Child and Family Center sites, will have an opportunity to win a pair of season tickets to the 2021-2022 home season of either the LA Football Club soccer team or the LA Dodgers. Official rules and participating site locations can be found on the Los Angeles County Vaccination Sweepstakes page online.
Newsom; "Vax for the Win" and LA sports teams also enter vax push
The incentives aim to give an extra nudge to those who still need to get vaccinated, especially in hard-to-reach communities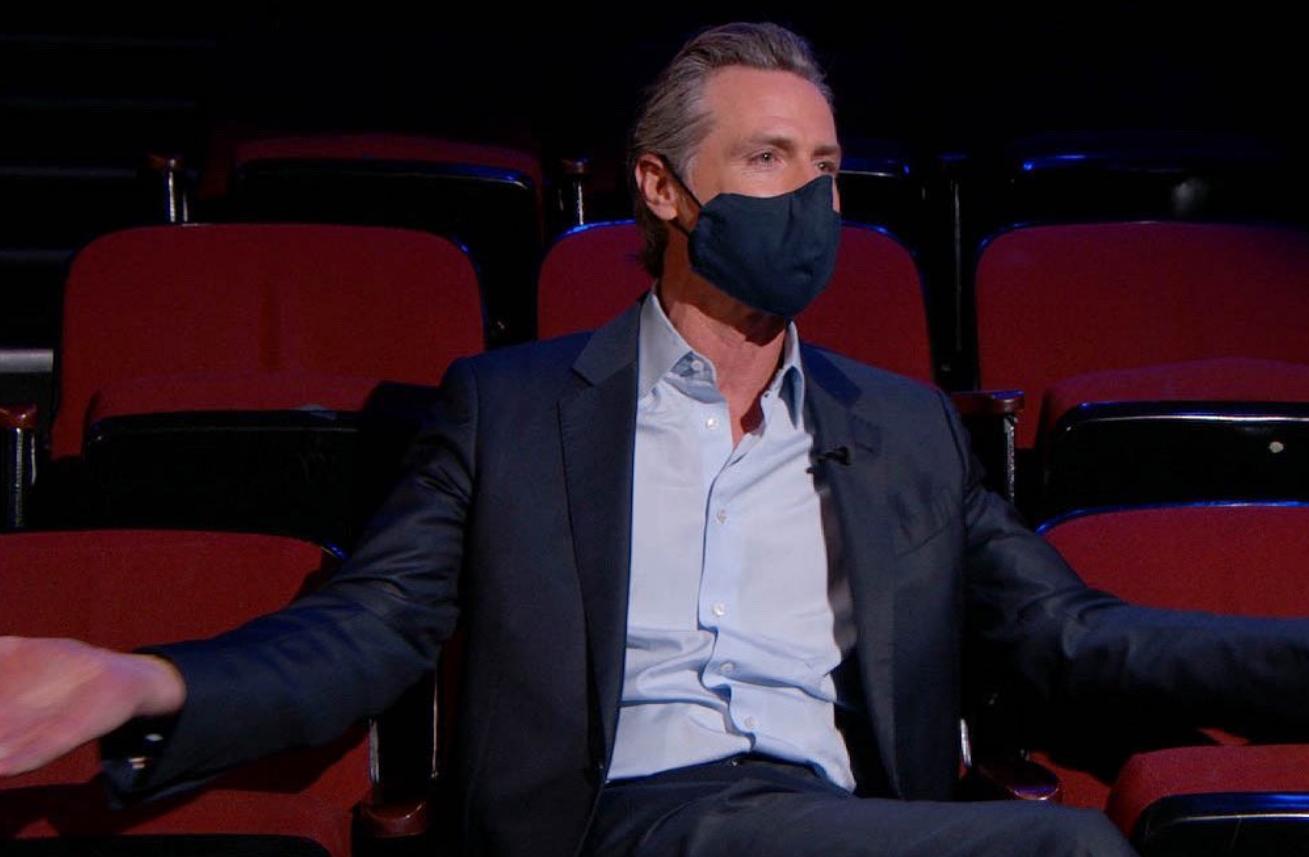 SACRAMENTO – California Governor Gavin Newsom announced a multi-million dollar vaccine incentive program Thursday to motivate more people to get vaccinated leading up to June 15, when the state economy is slated to fully reopen. The $116.5 million vaccine incentive program is the largest in the nation to boost vaccinations as the state prepares to fully reopen the economy June 15.
The incentives aim to give an extra nudge to those who still need to get vaccinated against COVID-19, especially those in hard-to-reach communities, while also thanking everyone who has already been vaccinated.
More than 62.8 percent of Californians aged 12+ are at least partially vaccinated, but an estimated 12 million people who are eligible still have not gotten a vaccine to protect their health and the well-being of their communities.
"Getting every eligible Californian vaccinated is how we bring our state roaring back from this pandemic," said the Governor. "California has already made incredible progress in the fight against COVID-19, with the lowest case rates in the country, while administering millions more vaccines than any other state. But we aren't stopping there, we're doing everything it takes to get Californians vaccinated as we approach June 15 to help us fully reopen safely."
California residents who have been vaccinated are already entered for cash prizes, and those who haven't been can get inoculated for the chance to receive a $50 card and win cash prizes. "You don't have to register to do this as is the case in other states," Newsom said. "You're automatically registered."
Getting more Californians vaccinated is how we come roaring back from the pandemic. We're pulling out all the stops to motivate everyone to get vaccinated by June 15.

We're launching the largest vaccine incentive program in the nation – Vax For The Win. #VaxFTW pic.twitter.com/moV6g9ZHYe

— Office of the Governor of California (@CAgovernor) May 27, 2021
Beginning on May 27, the next two million people who begin and complete their COVID-19 vaccination will automatically be eligible to receive a $50 prepaid or grocery card, worth a total of $100 million. It gives them the option to select from a $50 Virtual Prepaid Card (which can be spent online, in-store where major debit cards are accepted, or added to a mobile wallet to be used to shop in stores that accept mobile wallets), or a $50 grocery gift card from Kroger (which includes Ralphs, Food 4 Less and Foods Co.) or Albertsons (which includes Safeway, Albertsons, Vons, Pavilions and Andronico's Community Markets), while supplies last.
Californians will receive a text message with an electronic prepaid card redemption code sent to their mobile phone or email address 7-10 days after their two-dose series of Pfizer or Moderna, or single dose of Johnson and Johnson. An incentive card will be held for those who start their vaccination at the launch of the program.
Those who do not have a mobile phone or email address can receive a physical card by calling 1-833-993-3873, 7-10 days after receiving their final dose. Those without a permanent address can also call to coordinate delivery.
For more information, visit COVID19.ca.gov/vax-for-the-win. To schedule an appointment to be vaccinated, visit MyTurn.ca.gov or call the CA COVID-19 Hotline at 1-833-422-4255.
Los Angeles County Department of Public Health Launches Vaccination Sweepstakes with Los Angeles Kings and Los Angeles Galaxy
In Los Angeles County, starting tomorrow, Friday, May 28, two Los Angeles County residents 18 and older who get their first vaccine or bring a person needing their first vaccine to their second dose appointment can enter to win a pair (2) of 2021-22 season tickets to the Los Angeles Kings or 2022 season tickets to the Los Angeles Galaxy.
The vaccination sweepstakes will run from Friday, May 28 to Thursday, June 3. Two residents will be awarded prizes.
Residents can book appointments or walk in to County, LA City, and St. John's Well Child and Family clinic vaccination sites to enter.
For more information, including official rules and participating site locations, residents can visit the Los Angeles County Vaccination Sweepstakes page at: www.publichealth.lacounty.gov/media/Coronavirus/vaccine/sweepstakes.htm
Must be a Los Angeles County resident 18 years or older to enter.
Related: Jimmy Kimmel- 'GOP Throws Out MyPillow Mike, Trump's Crazy Memorial Day Message & Governor Gavin Newsom Sneaks In'