April 16, 2020 at 2:12 pm PDT | by Karen Ocamb
APLA Health can help when LGBTQ Angelenos get the blues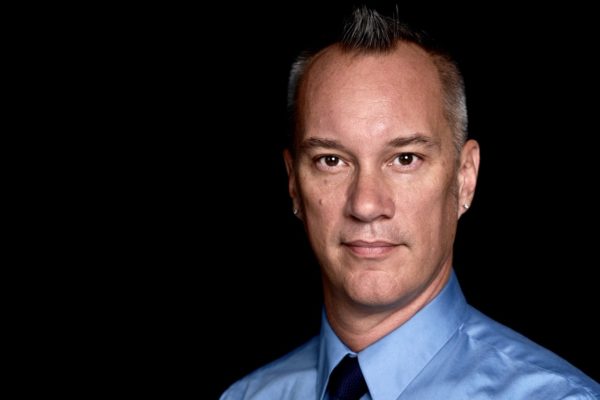 COVID-19 is a new virus that is a casually transmitted silent killer. More and more Americans are gradually realizing that life and death may hang in the air tainted by an unmasked asymptomatic coronavirus carrier coughing in public.
Mortality is on everyone's minds, as is unemployment, debt, eviction, and the prospect of dying alone on a hospital ventilator or forgotten in lonely isolation at home.
California Gov. Gavin Newsom's order to continue the statewide closure of non-essential businesses with societal physical distancing until science says it's OK to re-open has upset LGBTQ business owners and gig workers whose livelihood and identity depend on the entertainment and service industries.
Stress, strain, constant emotional queasiness, loneliness, the sudden surge of repressed abandonment issues – mental health may no longer be someone else's sad story.
Luckily, both California and even the federal government recognize that mental and physical health are critical to a rebounding nation so telehealth – health advice from the safety of home – is now widely available. APLA Health, for instance, is now 100 percent telehealth for existing clients.
Sean Boileau, director of APLA Health's Behavioral Health Services, says telehealth actually has some unique advantages when it comes to helping those with mental, emotional or psychological issues.
Boileau started as a communications major before switching to therapy after he found counseling students as a Resident Assistant in the early 1990s to be more rewarding. He received his Doctor of Counseling Psychology degree with a focus on Multiculturalism and Diversity at Arizona State University and completed his post-doctoral fellowship at the University of California/ Berkeley, focusing on LGBT communities. He specializes in, among other issues, internalized homophobia, low self-esteem, and military and combat trauma – experience he gained as a psychologist and clinical supervisor with the U.S. Department of Veterans Affairs.
Boileau, who is gay, was born in 1974 and was too young to be directly involved with fighting HIV/AIDS.
"I'm in that generation where it didn't wipe out all of my friends and family because I was eight. But it was also very salient and very real," he tells the Los Angeles Blade. "So I'm in that generation of fear, which is how I refer to it because I feel that my age group came into their own sexuality and puberty and sexual awakening during a time when any time when gay people were mentioned in the news, it was who's dying of this horrible disease that we don't know much about."
But coming of age in 2020 is a very different experience with more tools and knowledge available. There's a new therapeutic approach, too, called "cultural humility."
"One thing about being a psychologist is that you're going to have some things in common with every patient you work with and there are going to be some stark differences," Boileau says.  "Cultural humility is not assuming that what is true for you is true for everybody else. [It's] just this keen awareness of your own perspective of what you bring to the room.  At the end of the day, I happen to be a cis-gender male. I need to be aware of that. That's not a default value. That's not a base value. It's just what I happen to bring to the table."
A good therapist, he says, "will see opportunities and latch onto them and see where it takes them. I think a trained therapist will not trip over their own feet like a very well-intentioned friend that is at times just tone deaf and actually says something that sets us back. A good therapist avoids those pitfalls and is able to move forward until the person in front of you is comfortable taking a deep breath and saying, 'OK, here's what's actually going on, I think,'" such as inexplicably yelling at a loved one when the underlying issue is really panic over being out of work.
"Millions of horrible things have come about from this virus sweeping the world — all of the impacts that it has had on every single layer of society," Boileau says. "If there is one tiny silver lining, it is this: the Centers for Medicaid Services and healthcare providers have really loosened up restrictions around how telehealth can be done," making it easier than ever to connect with someone.
For instance, a shy or too proud person may fear others knowing they are asking for help. That's no longer a problem.
"So for a person who has issues parking in front of  APLA Health and walking in the front door and passing people in the lobby and being seen by 100 people that know that they're going to talk to a shrink – what an amazing opportunity to sit in your apartment, click on a link in your email, and a window pops up and you get to have a private conversation in your home that I promise you no one's going to know about," he says. "For people who are shy about connecting with Behavioral Health for those reasons, what great way to see if Behavioral Health is right for you."
There is "110% privacy" to audition a therapist, see what works – and not have to deal with traffic.
"So, of the millions of things that are horrible about the situation we're currently in," says Boileau, "one of the few, tiny, little streams of silver is that Behavioral Health is easier to access, less restrictive than ever, more private than ever."
For more, visit: https://aplahealth.org/