May 21, 2020 at 8:51 pm PDT | by Brody Levesque
COVID-19 Daily; LA County deaths exceeds 2,000 and counting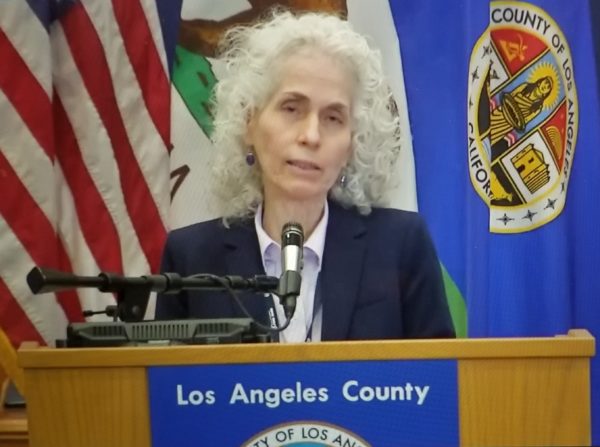 LOS ANGELES – In what public health and county officials termed a "very sad milestone," 2,000 plus Angelenos have now died as a result of the novel coronavirus (COVID-19), accounting for nearly 60% of California's 3,561 fatalities from the viral disease.
As LA County hit that grim milestone, the number of infections via transmissions seemed to have hit a low point since the first cases were reported in March.
"This is very good news, and it shows that what we're doing over the past few weeks — staying home, the physical distancing, wearing our cloth face coverings — has resulted in a reduced number of infections," Dr. Barbara Ferrer, Director of the Los Angeles County Public Health Department (LACDPH) said Thursday.
Based on data from key recovery indicators, LACDPH is noting that the 7-day average of deaths per day decreased for most groups and the 3-day average for the number of people currently hospitalized with COVID-19 also decreased. The 7-day average of deaths per day is 37, a 12% decrease from the prior 7-day average. The 3-day average for current hospitalizations per day is 1,532, a 15% decrease from the prior 3-day average.
In addition to the accumulated data from key recovery indicators, LACDPH has been conducting serology tests in a collaboration with a scientific virology research team from USC. These efforts are aimed at determining the numbers in samplings of residents for previous coronavirus infections which will provide health officials with a map of how widespread the virus is in LA county. The most recent batch of results showed that 2.1% of adult residents have coronavirus antibodies, compared to 4.1% in April, according to Ferrer.
"These results also gave us some good news and demonstrated the effectiveness of your efforts to slow the spread," Ferrer said. "It is very likely that our countywide COVID-19 prevalence rate has not increased at all between March and April."
To date, LACDPH has identified 42,037 positive cases of COVID-19 across all areas of LA County, and a total of 2,016 deaths. Ninety-two percent of people who died had underlying health conditions. Of those who died, information about race and ethnicity is available for 1,863 people (99 percent of the cases reported by Public Health) 39% of deaths occurred among Latinx residents, 29% among White residents, 17% among Asian residents, 12% among African American residents, 1% among Native Hawaiian/Pacific Islander residents and 1% among residents identifying with other races.
Ferrer pointed out that the seven-day average number of deaths per day is decreasing. According to her department, LA County is averaging roughly 37 deaths per day which she noted is a 12% decrease from the previous seven-day average in April.
"We continue to be moving in the right direction," Ferrer said.
County officials are still pushing to get the economy reopened on a timeline that is more aggressive than the one laid out by California Governor Gavin Newsom. On Wednesday, County Supervisor Janice Hahn sent a letter to Newsom, asking that regular categories of the retail sector are able to reopen under the same health protocols that essential retail businesses have been allowed to operate under.
In a written statement Thursday Hahn noted; "What seemed to be a necessary measure at the early onset of this crisis has unintentionally created winners and losers in this 'pandemic economy,' with large retail businesses able to operate, while small retail businesses are struggling and limited to curbside pickup- this needs to change."
She stated that she wants to see businesses to be allowed to reopen, but in a limited capacity and with face coverings required and physical distancing protocols in place.
The County has opened some parks, beaches, trails with restrictions along with requiring residents to maintain physical distancing and wearing masks both inside and outside when in public spaces. Ferrer urged residents and businesses to continue practicing and implementing physical distancing protocols and using face coverings at public spaces and when seeking services, even as more spaces reopen.
"As we hike our trails, go to our beaches, and use our other outdoor spaces, we can all take responsibility for creating safety for the people who work at these sites, and the others who are using these spaces," she said.