Will California Democrats be forgiven for AB5?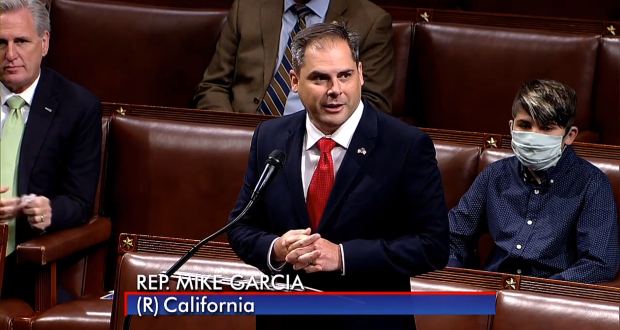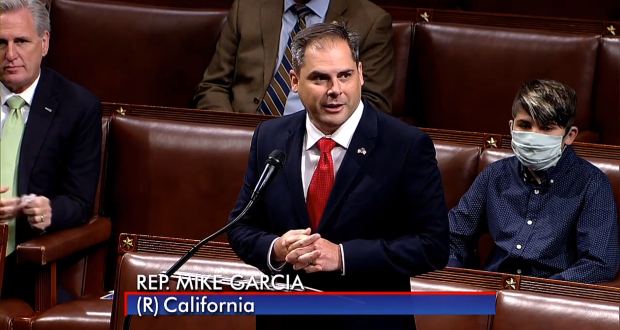 Rep. Mike Garcia on the House floor (via C-SPAN)
Did the law of unintended consequences cost Assemblymember Christy Smith the 25th Congressional District special election on May 12?
Republican political novice and Trump loyalist Mike Garcia was sworn into office May 20 to serve the remainder of former Rep. Katie Hill's congressional term. Garcia was leading by double-digits when Smith conceded May 13, even though the final results of the race are weeks away. The district north of Los Angeles — Palmdale, Porter Ranch, Santa Clarita, Simi Valley and part of Lancaster — had been a Republican stronghold for 28 years until Hill's victory in 2018. Garcia's win is the first time since 1998 that a Republican has flipped Democratic seat in California.
Despite an almost 30,000 Democratic registration advantage, the race was expected to be tight. But a 10-point blowout was a shock in a race widely considered a referendum on President Trump.
"The same week, we have a president who endorsed both my opponent and potentially using household disinfectants to treat a deadly pandemic," Smith told the New York Times for a May 5 story. "I think that pretty well encapsulates the moment."
So what happened? Several analysts pointed to traditional Democratic low voter turnout in special elections, made worse by the coronavirus "stay at home" orders. But of the roughly 425,000 registered voters who each received a pre-postage paid mail-in ballot, 173,789 votes were counted by May 20, with June 12 the date for certification.
Another analysis noted that Republicans doused Garcia in money while the Democratic Congressional Campaign Committee spent $3 million early for research and ads but other funders like Emily's List and the House Majority PAC are waiting for the November rematch.  However, according to their most recent campaign finance reports, Smith and Garcia each raised over $2.2 million and had about $300,000 cash on hand, The Times reported.
Volunteer apathy is also blamed for Smith's loss, with grassroots energy dissipated by COVID-19. The American Prospect scotched that, citing an email sent to volunteers, where "one office in Southern California alone made 20,000 phone calls, sent 23,000 postcards, and sent 100,000 texts on Smith's behalf since the March 3 primary."
Or Garcia's victory could be attributed to the rage over AB5, a labor bill authored by Assemblymember Lorena Gonzalez of San Diego intended to stop large employers such as Uber and Lyft from denying worker rights and benefits to their gig employees. It also grossly limited work for freelancers and independent contractors.
A serious revolt ensued with the range of workers in the service, entertainment and hospitality industries coalescing with freelancer writers and photographers to agitate to repeal AB5.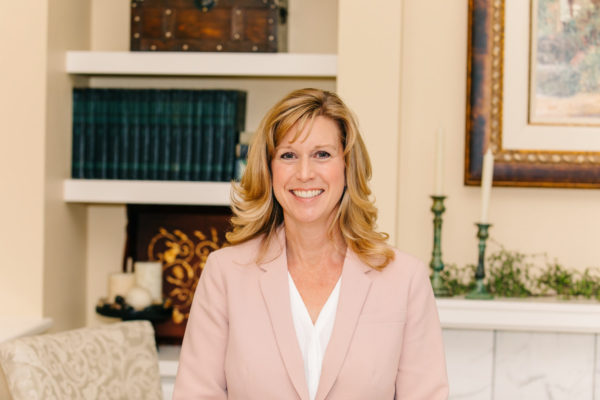 Smith told the Los Angeles Blade that fixes were in the works. But Republicans and Garcia seized the issue and tirelessly demanded a repeal. In response, as California Globe editor Katy Grimes reported, Democrats were smug, fixes and carve outs were denied, and independent workers demeaned during the Senate Labor Committee hearing for Senate Bill 806 authored by Senate Republican Leader Shannon Grove (R-Bakersfield).
"Perhaps the most egregious and condescending comments of the hearing came from Senator Hannah Beth Jackson (D-Santa Barbara), who claimed that when people (independent contractors) say they've lost their jobs, they don't really mean it – that's it's businesses which just don't want to hire them properly," Grimes wrote. "Jackson, burnishing her credentials as a tone-deaf political elitist, said freelancers, gig workers and independent contractors are only angry about the job losses because the law is 'taking away the lollipop they had to work when they want.'"
Upset Democrats targeted Smith to send a message.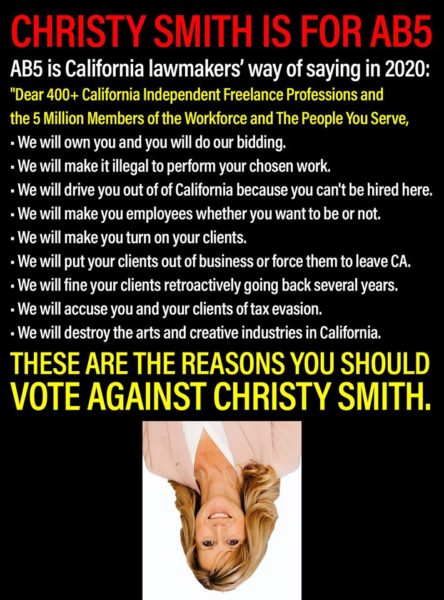 "I and many of my fellow freelancers are lifelong liberal Democrats who feel betrayed by your party and astonished that the only people who seem to be defending our rights are Republicans who are pointing to AB5 as a classic example of government overreach into the 'free market' that only ends up hurting people. Unfortunately in this case they are right," cinematographer Leonard Levy wrote in a letter to his congressional representatives. "Wake up and look around. Don't lose our support. We do vote. Stop AB5 until a carefully crafted alternative can straighten out employment in California."
"Voted democrat since 1976. Republicans were bad before and are far, far worse today. Because of AB5, and the absolute deafness of California democrats, I voted republican in the local elections last round and will do it again in November. Watching online as my artist friends, long time liberals are doing the same, all of us with a bad taste in our mouths. But if you're going to take away our profession, then we will take away yours," Grimes reported one of many local voters as saying.
On May 12, the New York Times wrote early that "nearly 20 percent of voters in the district have cast their ballots, with 31 percent of registered Republicans and 19 percent of Democrats doing so, according to tracking data."
Assemblymember Lorena Gonzalez felt the heat and on May 20, moved bills to fix AB5.


"They were right. I was wrong," Fred Topel of California Freelance Writers United tweeted Gonzalez as saying as she introduced AB2257, a carve out for writers, musicians and others. AB2257 and AB1850, a bill with exemptions for other professions, both passed the Labor Committee and are headed to Appropriations where obstacles await.
Asked about the political drama over AB5, out LA County Democratic Party Chair Mark Gonazlez said: "Like everyone, we're monitoring the progress of AB2257 and support anything that's going to have a positive effect on independent contractors."
But AB5 is not fixed and Newsom earmarked $20 million for AB5 enforcement in the budget. Democrats may need to do some repair work before November.
150 people on Tennessee's sex offender registry for HIV-related conviction
Nearly one-half of HIV registrants on the SOR were women and over three-quarters of HIV registrants were Black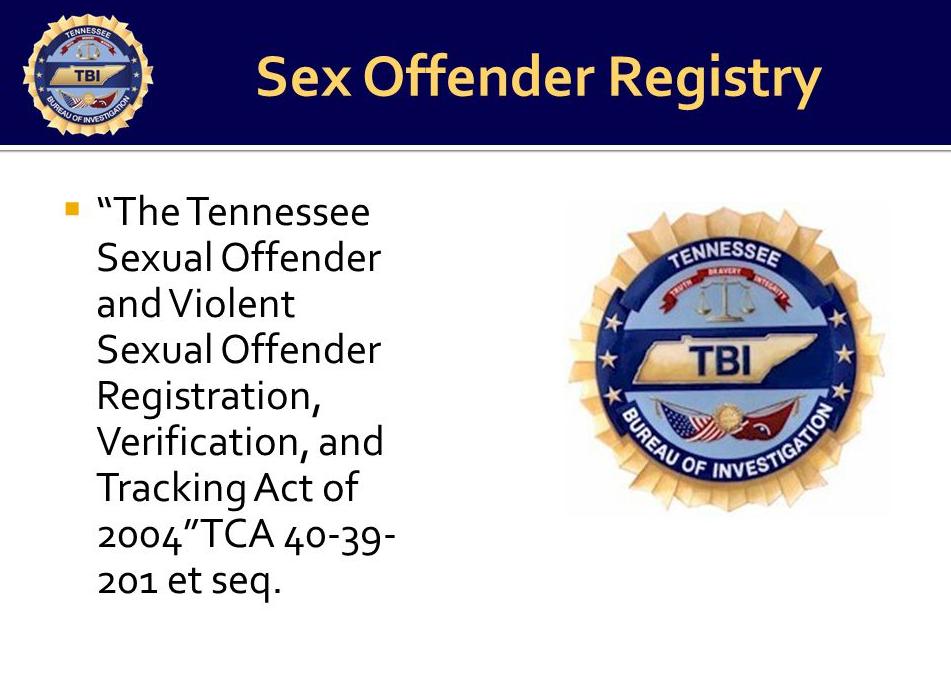 LOS ANGELES – At least 154 people have been placed on Tennessee's sex offender registry (SOR) for an HIV-related conviction since 1993, according to a new report by the Williams Institute at UCLA School of Law.
Enforcement of HIV crimes in Tennessee disproportionately affects women and Black people. Nearly one-half of HIV registrants on the SOR were women and over three-quarters of HIV registrants were Black.

Tennessee's two primary HIV criminalization laws—aggravated prostitution and criminal exposure—make it a felony for people living with HIV to engage in sex work or other activities, such as intimate contact, blood donation, or needle exchange, without disclosing their status. Both are considered a "violent sexual offense" and require a person convicted to register as a sex offender for life.

Examining Tennessee's sex offender registry, researchers found that Shelby County, home to Memphis, accounts for most of the state's HIV convictions. Shelby County makes up only 13% of Tennessee's population and 37% of the population of people living with HIV in the state, but 64% of HIV registrants on the SOR. Moreover, while Black Tennesseans were only 17% of the state's population and 56% of people living with HIV in the state, 75% of all HIV registrants were Black.

In Shelby County, 91% of aggravated prostitution convictions resulted from police sting operations in which no physical contact ever occurred. In addition, the case files showed that 75% of those convicted were Black women. When it came to criminal exposure case files, all of those convicted except one person were Black men.

"Tennessee's HIV criminal laws were enacted at a time when little was known about HIV and before modern medical advances were available to treat and prevent HIV," said lead author Nathan Cisneros, HIV Criminalization Analyst at the Williams Institute. "Tennessee's outdated laws do not require actual transmission or the intent to transmit HIV. Moreover, the laws ignore whether the person living with HIV is in treatment and virally suppressed and therefore cannot transmit HIV."

KEY FINDINGS
Incarcerating people for HIV-related offenses has cost Tennessee at least $3.8 million.
Of the 154 people who have been placed on Tennessee's SOR for an HIV-related conviction, 51% were convicted of aggravated prostitution, 46% were convicted of criminal exposure, and 3% were convicted of both.
Women account for 26% of people living with HIV in Tennessee and 4% of people on the SOR, but 46% of the SOR's HIV registrants.
Black people account for 17% of people living in Tennessee, 56% of those living with HIV, 27% of people on the SOR, but 75% of the SOR's HIV registrants.
Black women were the majority of aggravated prostitution registrants (57%), while Black men were the majority of criminal exposure registrants (64%).
People with an HIV-related offense are more economically vulnerable when compared to others on the state's SOR.

One in five (19%) HIV registrants were homeless compared to 9% of all SOR registrants.
28% of HIV registrants reported an employer address compared to about half (49%) of all SOR registrants.

Shelby County has one aggravated prostitution conviction for every 115 people living with HIV in the county, and Black people were 90% of all people convicted for aggravated prostitution.

Over 90% of aggravated prostitution convictions in Shelby County were the result of police sting operations.
Only 3% of aggravated prostitution convictions in Shelby County alleged any intimate contact.
Nearly all (95%) people arrested in Shelby County for criminal exposure were Black men, compared to 64% of people statewide.
The Williams Institute has conducted research on HIV criminalization in numerous U.S. states.
Turkish police arrest 100's of LGBTQ+ activists over banned Pride parade
The largest Turkish LGBTQ+ activist group on Monday noted that "the detentions experienced during the march, was among "firsts" for this year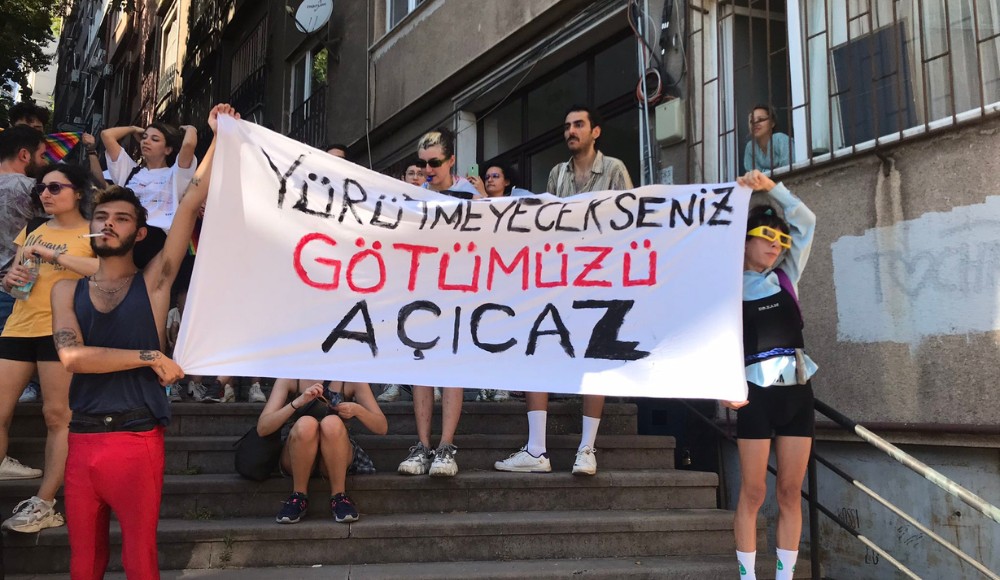 ISTANBUL, Turkey – Hundreds of LGBTQ+ people, allies, and supporters took to the streets of Istanbul Sunday in defiance of the Turkish government's ongoing 2014 ban of LGBTQ+ Pride parades and Pride Month festivities.
Protestors violently clashed repeatedly with police and security forces in various neighborhoods located around the Bol Ahenk Sokak (Pedestrian Plaza) and other sections of the central downtown areas.
Authorities had shut down the city's transit systems hours prior to the influx of LGBTQ+ activists and demonstrators and flooded streets with police in riot gear who made hundreds of arrests, in some cases tear gassing participants and attacking them with clubs.
Government security forces arrested over 373 people including Agence France-Presse journalist and chief photographer, Bülent Kılıç. Detainees were taken by bus to a central holding facility for processing. Photojournalist Mehmet Demirci documented the arrest of Kılıç in a Twitter post:
My photojournalist friend Bülent Kılıç has been taken into police custody while covering the #İstanbulPride. His hands were cuffed behind his back.@Kilicbil Kilicbil pic.twitter.com/sDYNoVe13L #journalismnotcrime

— mehmet demirci (@mehmet_demirci_) June 26, 2022
The largest Turkish LGBTQ+ activist group Ankara-based Kaos GL documented the arrests and clashes which occurred prior to the 5 p.m. planned parade kick-off in a series of Twitter posts.
İzmir'de polis zor kullanarak LGBTİ+'ları alandan çıkarmaya çalışıyor!#OnurYürüyüşü #Pride2022 pic.twitter.com/jlJ7H2eOWU

— Kaos GL (@KaosGL) June 26, 2022
KAOS GL in a press release on Monday noted that "the detentions experienced during the march, was among "firsts" for this year. Totally 373 LGBTI+s and LGBTI+ right defenders were taken into custody on the day of march! This number is a record both in the history of Pride Marches and the other public demonstrations."
The group also recorded the scope of anti-LGBTQ+ Pride Month bans and pressure by Turkey's governmental bodies across the country:
"There were 10 ban decisions announced within the scope of Pride Month events. These ban decisions were taken by Boğaziçi University Rectorate, METU Rectorate, Gaziantep Governorship, Çanakkale Governorship, Datça District Governorship, Beyoğlu District Governorship, Kadıköy District Governorship, Eskişehir Governorship and İzmir Governorship.
The detentions began with 70 people at 9th Boğaziçi Pride March on May 20, increasingly went on till June 26. 373 people were taken into custody in İstanbul on June 26. This number is among the highest detentions within the context of the public demonstrations in İstanbul recent years. Totally 530 LGBTI+s and LGBTI+ right defenders were detained in 37 days."
New Pew Research Center poll: Americans at odds over Trans issues 
Strong majorities favor non-discrimination protections but weaker support for access to transition-related care among minors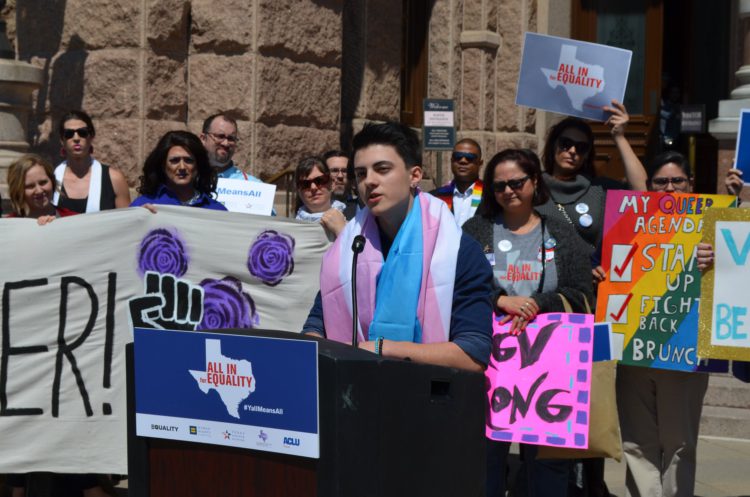 WASHINGTON – A new survey from a leading non-partisan research center reveals Americans have mixed views on transgender issues at a time when states are moving forward with measures against transgender youth, with strong majorities favoring non-discrimination protections but weaker support for access to transition-related care among minors and participation in school sports.
The Pew Research Center issued the findings on Tuesday as part of the results of its ongoing study to better understand Americans' views about gender identity and people who are transgender or non-binary. The findings are based on a survey of 10,188 U.S. adults from data collected as part of a larger survey conducted May 16-22.
A majority of respondents by wide margins favor non-discrimination protections for transgender people. A full 64 percent back laws or policies that would protect transgender people from discrimination in jobs, housing, and public spaces, while roughly 8-in-10 acknowledge transgender people face at least some discrimination in our society.
Additionally, nearly one half of Americans say it's extremely important to use a transgender person's new name after they undergo a transition, while an additional 22 percent say that is somewhat important. A smaller percentage, 34 percent, say using a transgender person's pronouns is extremely important, and 21 percent say it is somewhat important.
But other findings were less supportive:
60 percent say a person's gender is determined by sex assigned at birth, reflecting an increase from 56 percent in 2021 and 54 percent in 2017, compared to 38 percent who say gender can be different from sex assigned at birth.
54 percent say society has either gone too far or been about right in terms of acceptance, underscoring an ambivalence around transgender issues even among those who see at least some discrimination against transgender people.
About six-in-ten adults, or 58 precent, favor proposals that would require transgender athletes to compete on teams that match the sex they were assigned at birth as opposed to teams consistent with their gender identity, compared to 17 percent who oppose that and 24 percent neither favor nor oppose it.
46 percent favor making it illegal for health care professionals to provide transition-related care, such as hormones or gender reassignment surgery, to someone younger than 18, compared to 31 percent who oppose it.
Americans are more evenly split when it comes to making it illegal for public school districts to teach about gender identity in elementary schools (which is favored by 41 percent, and opposed by 38 percent) and investigating parents for child abuse if they help someone younger than 18 obtain transition-related care (37 percent are in favor and 36 percent oppose it).
Young adults took the lead in terms of supporting change and acceptance. Half of adults ages 18 to 29 say someone can be a man or a woman even if that differs from the sex they were assigned at birth, compared to about four-in-10 of those ages 30 to 49 and about one-third of respondents 50 and older.
Predictably, stark differences could be found along party lines. Democrats by 59 precent say society hasn't gone far enough in accepting people who are transgender, while 15 percent say it has gone too far and 24 percent say it's been about right. For Republicans, 10 percent say society hasn't gone far enough, while 66 percent say it's gone too far and 22 percent say it's been about right.
Read the full report here.