June 18, 2020 at 3:25 pm PDT | by Brody Levesque
Investigation into car driven through ABLM marchers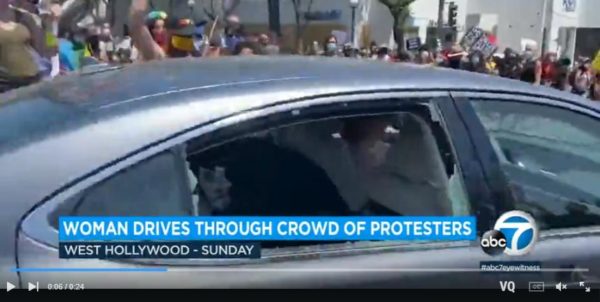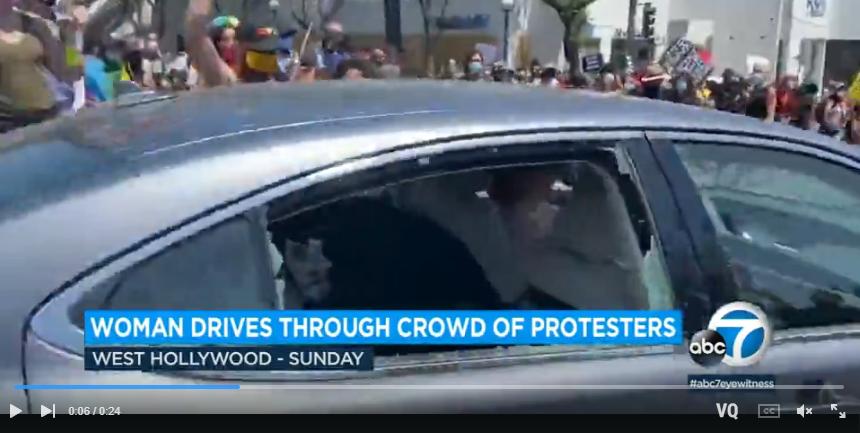 The Los Angeles County Sheriff's Department West Hollywood Station is investigating a viral video showing a late model luxury car apparently driving slowly through a crowd of demonstrators during Sunday's All Black Lives Matter march in West Hollywood. The car appears to be pushing people out of the way, though the immediate reaction was that the car was charging the protesters.  
The Los Angeles Blade reviewed the video that was published online, as provided to KABC7 News, and took note that there was a passenger side rear window that appeared to have been broken out/shattered with a small dog clearly visible in the back seat and what appeared to be a white woman behind the wheel of the 4-door sedan.
WeHo Sheriff Station morning watch commander, Sergeant Moyer, told the Blade Thursday that the incident was under investigation and that per policy, the LASD does not comment on active investigations.
This is a developing story….