June 29, 2020 at 8:57 pm PDT | by Brody Levesque
CDC says U.S. losing control of COVID-19 pandemic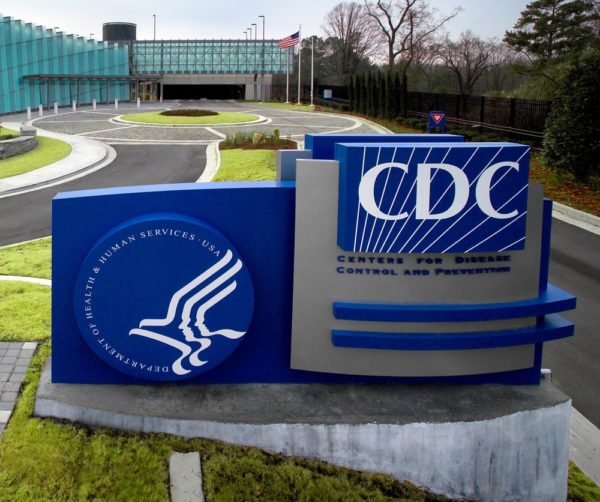 LOS ANGELES – The coronavirus is spreading across enough states so quickly that U.S. health officials are unable to control the viral pandemic with the same measure of success as other nations according to Dr. Anne Schuchat, principal deputy director of the Centers for Disease Control and Prevention.
"We're not in the situation of New Zealand or Singapore or Korea where a new case is rapidly identified and all the contacts are traced and people are isolated who are sick and people who are exposed are quarantined and they can keep things under control," she said in an interview with The Journal of the American Medical Association's Dr. Howard Bauchner. "We have way too much virus across the country for that right now, so it's very discouraging."
New cases of COVID-19 have exploded in the past two weeks and over this past weekend rose sharply across the U.S. causing the Governors of Florida, Texas, California, and on Monday, Arizona, to close bars and nightspots.
"This is really the beginning," Dr. Schuchat said of the U.S.'s recent surge in new cases. "I think there was a lot of wishful thinking around the country that, hey it's summer. Everything's going to be fine. We're over this and we are not even beginning to be over this. There are a lot of worrisome factors about the last week or so."
Dr. Schuchat cautioned that Americans should "expect this virus to continue to circulate." She added that people can help to curb the spread of infection by practicing social distancing, wearing a mask and washing their hands, but "no one should count on any kind of relief to stop the virus until there's a vaccine."
California Governor Gavin Newsom noted after he ordered bars and nightspots to close in seven counties where the uptick in new cases has been dramatic; "Californians must remain vigilant against this virus," he said. "COVID-19 is still circulating in California, and in some parts of the state, growing stronger. That's why it is critical we take this step to limit the spread of the virus in the counties that are seeing the biggest increases."
The Los Angeles County Department of Public Health confirmed 22 additional COVID-19 deaths and 2,903 new coronavirus cases Monday, reflecting the largest single-day number of new infections since February. To date, Public Health has identified 100,772 positive cases of COVID-19 across all areas of LA County, and a total of 3,326 deaths.
Public Health officials also noted that more than 1 million people have been tested for COVID-19 in Los Angeles County. Testing results are available for over 1,089,000 individuals, with 9% of people testing positive. The cumulative positivity rate has increased from 8% to 9%, and the 7-day average of the daily positivity rate has increased from the lowest daily rate of 4.6% positivity in late May to 8.4% today.
According to an analysis by The Los Angeles Times, coronavirus hospitalizations in the state began accelerating around June 15 — which, given the incubation period of the virus, points to holiday barbecues, beach trips, and graduation parties as potential culprits.
The Times also noted that Californians, unlike New Yorkers, had not yet felt the trauma of having their hospitals overloaded with patients, so many saw reopening as a license to return to life as it was before the pandemic.
In a preemptive move, the LA County Department of Public Health is ordering L.A. County beaches closed from July 3 through July 6 at 5:00 a.m. to prevent dangerous crowding that results in the spread of deadly COVID-19. For that same reason, the department is also prohibiting fireworks displays in the County this upcoming July 4th holiday weekend.