July 2, 2020 at 9:02 pm PDT | by Brody Levesque
No Mask? Big fines in WeHo & Santa Monica as daily Covid-19 numbers skyrocket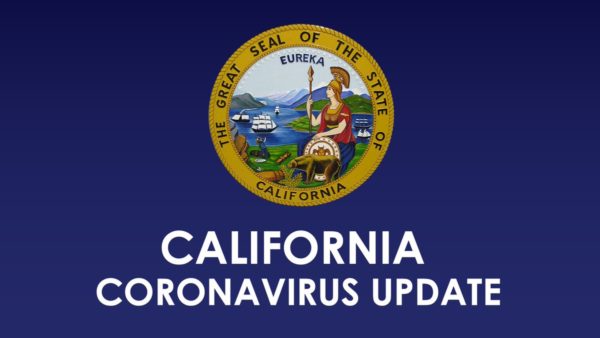 SANTA MONICA – Officials in Santa Monica and West Hollywood are cracking down on people ignoring the emergency orders requiring facial coverings in public both indoors and outside. In West Hollywood, Los Angeles County Sheriff's deputies will be citing people found in violation of the emergency order with a first time fine of $300.
In a media statement released Wednesday, the Commander of the West Hollywood Sheriff's substation cautioned;
"Beginning this month, we will start issuing Administrative Citations for people who are not conforming to the Order to wear a face cover/mask in public," the statement read. "Our last option was to conduct enforcement by issuing an Administrative Citation, but the risk to Community health is too great."
The City of Santa Monica amended its emergency declaration Thursday, authorizing fines of $100, $250 or $500 for people who refuse to wear face coverings as required.
These actions took place as California saw another dramatic increase in COVID-19 cases with 7,580 new cases reported and 94 deaths. The Los Angeles County Department of Public Health reported 55 new deaths and 2,204 new cases of confirmed COVID-19 in the County.
The debate over facial coverings has raged for the past two weeks since California Governor Gavin Newsom mandated their use statewide, which included officials in jurisdictions in Southern California that had publicly stated they would not enforce the Governor's order.
During his daily noon press conference Thursday, Newsom pleaded with Californians to turn to their "better angels" and use common sense by wearing masks and skipping traditional July Fourth gatherings with family and friends.
He acknowledged however that authorities can only do so much when it comes to the behavior of individuals
"We're not going into everybody's backyard and enforcing," the governor said. "We're just encouraging people to be safe, to be thoughtful about themselves and others."
Businesses also face steep fines for not complying with the governor's order. In Santa Monica, businesses that violate health orders and protocols will face fines of $500, $750 or $1,000.
The California Department of Health sent letters Thursday to every employer registered to do business in the state, about 350,000 businesses, warning them that failure to implement the face coverings order could result in fines and potential criminal prosecution.
Some people are exempt from wearing a mask under the Governor's order. Exemptions include children aged 2 and under, people who are hearing impaired and people with a medical, mental health, or developmental disability that prevents wearing a face covering.
"Unfortunately, we continue to see negative trends in the data and we urgently need to make a change in the trajectory," Dr. Barbara Ferrer, Director of Public Health for Los Angeles County said. "We must make sure we are not unnecessarily spending time outside with others and use this opportunity as a countywide reset. We need everyone's help."
A statement released by Dr. Ferrer's office noted;
"As we head into the 4th of July weekend, Public Health reminds everyone that all events and gatherings unless specifically allowed by the Health Officer Order remain prohibited. Please enjoy your weekend with your household only. If you do go out, Public Health urges everyone to avoid the Three C's: Crowded places, Confined spaces, and Close contact with others not in your household. Everyone should always wear a face-covering securely over your nose and mouth and keep six feet apart from others not in your household when out in public. Businesses must continue to follow Public Health directives."
More than 50,000 new coronavirus infections were reported across the United States on Thursday. The alarming new milestone came as some of the country's most populous states reported major surges.
During congressional testimony earlier this week Dr. Robert Redfield, director of the US Centers for Disease Control and Prevention, said that at least 12 states are seeing a rise in daily hospitalizations. The increase in patients can once again overwhelm hospitals, putting critical resources including staffing, beds and ventilators in short supply he told lawmakers.
Dr. Anthony Fauci, the director of the National Institute of Allergy and Infectious Diseases who testified alongside Dr. Redfield told lawmakers that "we recommend masks for everyone" and "masks are extremely important."
Speaking to FOX11 LA news Thursday evening, WeHo City Councilmember John Duran told a reporter "[…] it's a face condom! During AIDS we learned to put a prophylactic between me and you. Same thing. Mask up!"
Duran also noted that violators can face a $300 fine for the first offense, a second offense will cost $1000, a third offense will be $2000 and the fourth offense will cost $5000.