"Corey" becomes the gay male "Karen"
Fire Island Pines property owners call for changes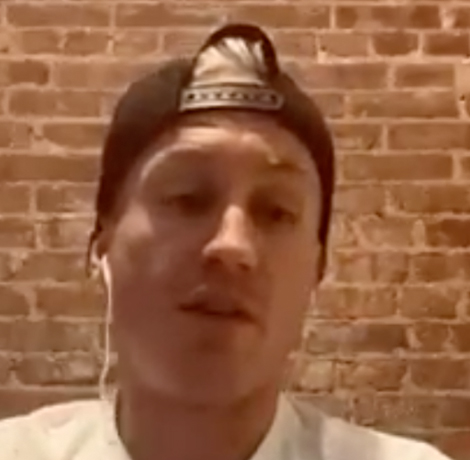 The gay party crowd of Fire Island Pines, NY will almost certainly hear from New York Governor Andrew Cuomo after an epic July 4 weekend Covid fail that saw hundreds of bare-faced, shirtless partiers jam the fabled enclave's beaches, bars and house parties tighter than their speedos.
The events went viral on social media, revealing more than a few gay Covid-idiots who chose this 4th of July to come roaring out of the closet with a vengeance.
Corey Hannon, who admits he has Covid-19 & is partying ar Fire Island Pines, posted a now deleted video after being called out on social media for being irresponsible.@evanrosskatz @MajorPhilebrity @tyleroakley @yashar @PinkNews @Queerty @tlrd @nypost @DanaKennedyLive #COVIDIOT pic.twitter.com/4nDuDRH819

— Chris Weidner (@CWNewser) July 5, 2020
"Everyone knows I had covid. And you know what I did?  I sat in my fucking bed and quarantined myself for 8 fucking days. And suffered through Covid and now I'm out celebrating. So go fuck yourself; I hope all of you get fucking Covid, you nasty trolls," said Corey Hannon, the allegedly 20 something, slightly Trump orange spray tanned New Yorker.
Hannon made an apology video that ultimate dug him in even deeper, claiming that he never got his test results back, that he was a victim of "cancel culture" and that he was being harassed by media and people online. He admits to visiting CVS for supplies and also to travelling into New Jersey for a spray tan while quarantined.
Hannon reportedly lost his job.
Another Covid party boy, Giancarlo Kristian Albanese, a currency analyst at EverythingFx who lives in White Plains put it more bluntly on Twitter: Fuck Your mask. Fuck your social distancing. Fuck your vaccine. Fuck your eugenics. Kiss my asshole if you think I'm an ass? His post was accompanied a photo of throngs of (like-minded) revelers, all of whom were observing no social distancing and wearing no masks.
After Albanese posted his sister chimed in, fearing for their parents, telling him he was not welcome to return home;  his parents, she wrote, are both over 70, his mother scheduled this week to begin chemotherapy and his father recovering from heart-surgery.
https://www.instagram.com/p/CCQHCjkgcWy/?utm_source=ig_web_copy_link
The community was roiled by the events. And at one point, helicopters were used to break up the crowds.
It's not the first time Fire Island Pines has been out of step in an epidemic. In the mid-90s the community came under fire for hosting circuit parties at the height of the AIDS crisis, parties that were known for celebrating sexual freedom — safely and unsafely — and for their open use of drugs (at the time ketamine, GHB and Crystal Meth). At one national seashore event, as doctors were trying to revive a reveler who severely overdosed, thousands of dancing gay men erupted into dance floor cheers when a medical helicopter landed which they mistook as Madonna arriving to entertain.
Fire Island has always been a place to escape reality, but reality has a way of creeping in.
The Fire Island Pines Property Owners Association sent the following message to the community:
With the unexpected parties in our community over this past weekend, I want to reassure you that FIPPOA has working with State and local officials to keep the community safe. We are extremely concerned about the health of our residents in the Pines. We are distressed by the irresponsible behavior of some residents and visitors.

We need your help. If you see something, say something. We urge you to report large gatherings immediately to 911.

Yesterday, I spoke to the Marine Bureau of the Suffolk County police, which provides police services to Fire Island, throughout the afternoon in order to have the large party on the beach shut down (FIPPOA does not regulate the beach). The police were present and monitoring the party but reluctant to disband it. Finally, additional police were sent, a helicopter flew over the party, and it disbanded in the early evening.

The numerous parties that occurred yesterday and were posted on social media drew the attention of Governor Cuomo. The Governor's office was in touch with Suffolk County Executive Steve Bellone to enforce the Governor's Executive Order forbidding the congregation of large groups and requiring masks or facial coverings in public.

Going forward, the following steps will be taken to keep Fire Island Pines and all Fire Island communities safe:

Parties on the beach forbidden
I talked today with the head of the Suffolk County Marine Bureau to clarify its policy. I was informed that the police will stop any beach party occurring on Fire Island henceforth. Tickets will be issued to anyone congregating in a party who refuses to comply with an order to disburse. Refusal can also result in arrest.

Social distancing or masks required on the beach
The policy of wearing masks on the beach has also been clarified. Beach goers are required to socially distance. In cases where a person cannot socially distance, he or she is required to wear a mask. This includes large groups of people sitting together on the beach. The groups must socially distance or each person must wear a mask.

House parties regulated and monitored
The police will be more vigilant with regard to enforcing the Executive Order with regard to house parties. Masks will be required at all parties and in any gathering where people cannot maintain social distancing. If the police are called to a house for any reason whatsoever, such as noise, the police will also enforce these Executive Orders as well.

FIPPOA is doing all we can to serve our community during these very difficult times. I wish you a safe evening.
Meanwhile in Los Angeles, the beaches were empty and the bars closed, along Santa Monica Boulevard (where fines of violating social distance and masking rules can incur a $5000 fine) a few people could be seen dining outdoors and walking, in masks, along the sparsely populated sidewalks.
LA Public Health emphasizes vaccinations as pandemic guidelines relax
The County will also follow the State on lifting current travel restrictions on June 15 to align with CDC travel recommendations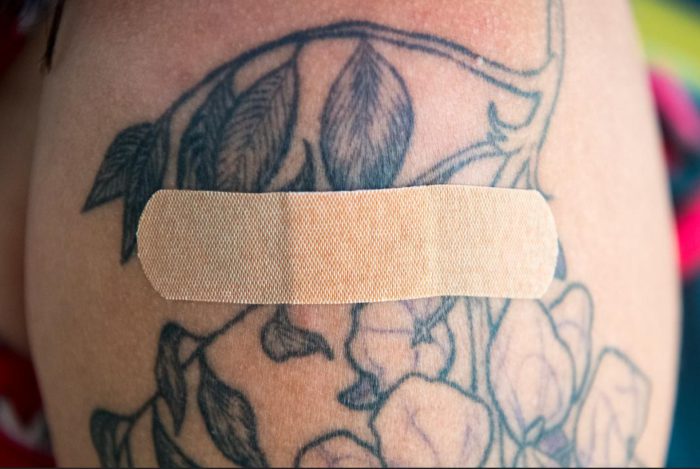 LOS ANGELES – On June 15, the state of California will be lifting most capacity limits and distancing restrictions at businesses, and Los Angeles County will align with the State in order to allow businesses to fully re-open. Specific requirements will continue for large capacity events, schools, day cares, day camps, high-risk congregant settings and health care facilities.
The County remains in the least restrictive yellow tier in the State's Blueprint for a Safer Economy framework.
The County will also follow the State on lifting current travel restrictions on June 15 to align with CDC travel recommendations. Businesses must comply with all Cal/OSHA requirements at worksites past the June 15 reopening.
Tuesday, the State released the final blueprint tier numbers before the Blueprint for a Safer Economy program is retired next week; L.A. County's adjusted case rate remains at 0.7 new cases per 100,000 people, and the overall test positivity rate remains at 0.4% across the county and in areas with the fewest health affirming resources.
The Los Angeles County Department of Public Health will host a Virtual Town Hall on Reopening on Thursday, June 10, at 6:00 p.m. Join the town hall to get the latest updates on the June 15 reopening of Los Angeles County. The town hall will be streamed live on Twitter, Facebook, and YouTube @lapublichealth. For more information and to submit a question, visit: tinyurl.com/AskReopeningTownHall
Public Health confirmed 13 new deaths and 186 new cases of COVID-19. Of the 13 new deaths reported Tuesday, three people that passed away were over the age of 80, six people who died were between the ages of 65 and 79 and four people who died were between the ages of 50 and 64.
To date, Public Health identified 1,245,412 positive cases of COVID-19 across all areas of L.A. County and a total of 24,404 deaths. There are 232 people with COVID-19 currently hospitalized and 16% of these people are in the ICU.
"As California reopens and most physical distancing requirements and capacity limits are lifted a week from today, it's very important that those not vaccinated continue to take precautions," said Barbara Ferrer, Director of Public Health.
"While we are making great progress with vaccinations in the County with 54% of L.A. County residents 16 and over fully vaccinated and 65 percent having received one dose of the vaccine, there are millions of residents who do not have protection from COVID-19. For those not yet vaccinated, and the over 1.3 million children under 12 years old, wearing a face covering remains important for preventing transmission."
Free COVID-19 vaccines are available for everyone age 12 and older. You do not need to have health insurance and you will not be asked about your immigration status. Vaccines are offered at hundreds of locations across L.A. County. These include clinics, hospitals, pharmacies, places of worship, and mobile clinics. Many sites are open late and on weekends and no appointment needed at many locations.
To find a vaccination site near you, to make an appointment at vaccination sites, and much more, visit: www.VaccinateLACounty.com (English) and www.VacunateLosAngeles.com (Spanish). If you don't have internet access, can't use a computer, or you're over 65, you can call 1-833-540-0473 for help finding an appointment, connecting to free transportation to and from a vaccination site, or scheduling a home-visit if you are homebound. Vaccinations are always free and open to eligible residents and workers regardless of immigration status.
With 12-17 year olds now eligible to receive the COVID-19 vaccine, providing accurate and important information to teens is critical. Public Health participated in a COVID Vaccine Teen Forum and helped answer some of the most popular questions from Los Angeles County teens themselves, ranging from vaccine safety to how they can talk to their parents about getting the vaccine. The forum can be seen at the following link: https://youtu.be/U7U5VnckkP0.
Through Thursday, June 10, everyone 18 and older coming to get their first vaccine or who brings a first-time vaccine recipient with them to their second dose appointment at County-run vaccination sites, L.A. City and St. John's Well Child and Family Center sites, will have an opportunity to win a pair of season tickets to the 2021-2022 home season of either the LA Football Club soccer team or the LA Dodgers. Official rules and participating site locations can be found on the Los Angeles County Vaccination Sweepstakes page online.
Newsom; "Vax for the Win" and LA sports teams also enter vax push
The incentives aim to give an extra nudge to those who still need to get vaccinated, especially in hard-to-reach communities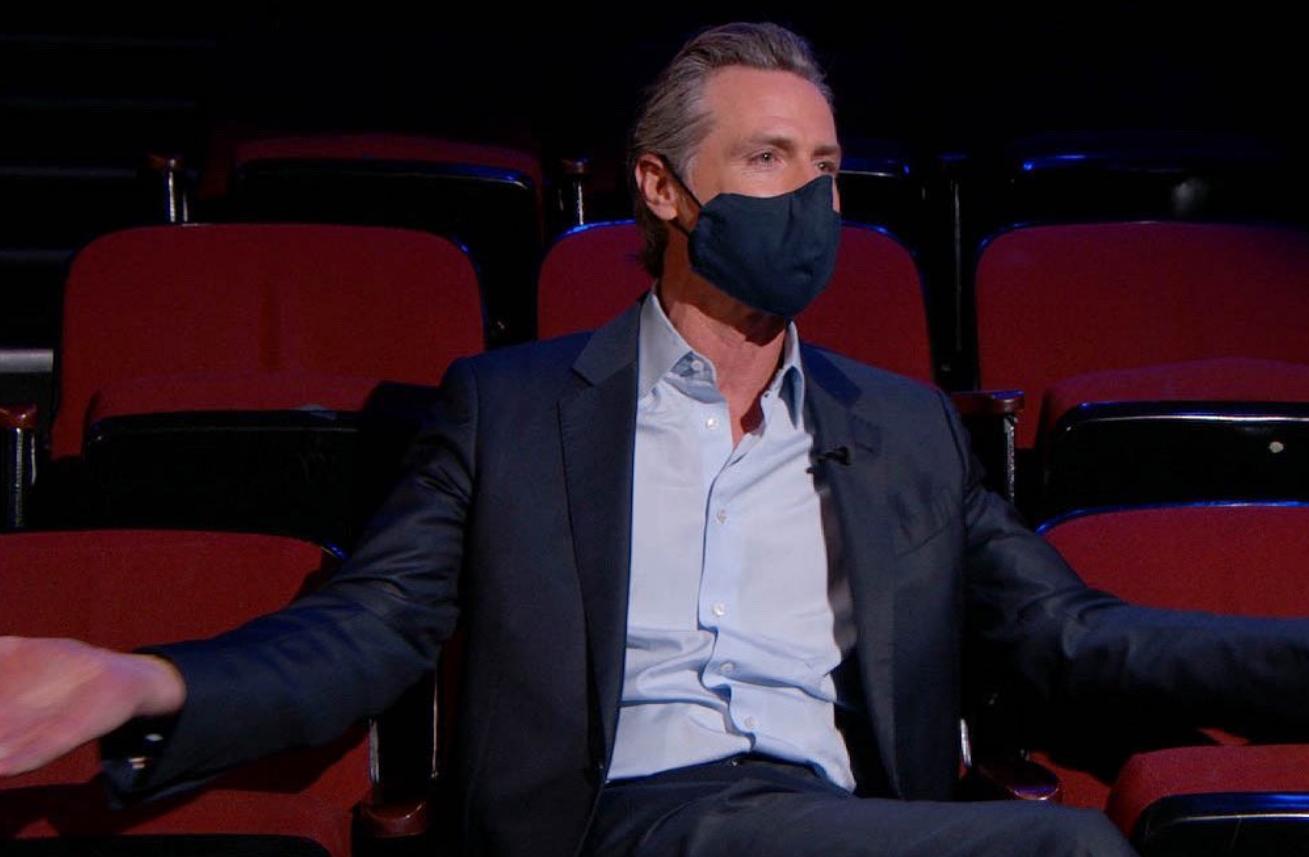 SACRAMENTO – California Governor Gavin Newsom announced a multi-million dollar vaccine incentive program Thursday to motivate more people to get vaccinated leading up to June 15, when the state economy is slated to fully reopen. The $116.5 million vaccine incentive program is the largest in the nation to boost vaccinations as the state prepares to fully reopen the economy June 15.
The incentives aim to give an extra nudge to those who still need to get vaccinated against COVID-19, especially those in hard-to-reach communities, while also thanking everyone who has already been vaccinated.
More than 62.8 percent of Californians aged 12+ are at least partially vaccinated, but an estimated 12 million people who are eligible still have not gotten a vaccine to protect their health and the well-being of their communities.
"Getting every eligible Californian vaccinated is how we bring our state roaring back from this pandemic," said the Governor. "California has already made incredible progress in the fight against COVID-19, with the lowest case rates in the country, while administering millions more vaccines than any other state. But we aren't stopping there, we're doing everything it takes to get Californians vaccinated as we approach June 15 to help us fully reopen safely."
California residents who have been vaccinated are already entered for cash prizes, and those who haven't been can get inoculated for the chance to receive a $50 card and win cash prizes. "You don't have to register to do this as is the case in other states," Newsom said. "You're automatically registered."
Getting more Californians vaccinated is how we come roaring back from the pandemic. We're pulling out all the stops to motivate everyone to get vaccinated by June 15.

We're launching the largest vaccine incentive program in the nation – Vax For The Win. #VaxFTW pic.twitter.com/moV6g9ZHYe

— Office of the Governor of California (@CAgovernor) May 27, 2021
Beginning on May 27, the next two million people who begin and complete their COVID-19 vaccination will automatically be eligible to receive a $50 prepaid or grocery card, worth a total of $100 million. It gives them the option to select from a $50 Virtual Prepaid Card (which can be spent online, in-store where major debit cards are accepted, or added to a mobile wallet to be used to shop in stores that accept mobile wallets), or a $50 grocery gift card from Kroger (which includes Ralphs, Food 4 Less and Foods Co.) or Albertsons (which includes Safeway, Albertsons, Vons, Pavilions and Andronico's Community Markets), while supplies last.
Californians will receive a text message with an electronic prepaid card redemption code sent to their mobile phone or email address 7-10 days after their two-dose series of Pfizer or Moderna, or single dose of Johnson and Johnson. An incentive card will be held for those who start their vaccination at the launch of the program.
Those who do not have a mobile phone or email address can receive a physical card by calling 1-833-993-3873, 7-10 days after receiving their final dose. Those without a permanent address can also call to coordinate delivery.
For more information, visit COVID19.ca.gov/vax-for-the-win. To schedule an appointment to be vaccinated, visit MyTurn.ca.gov or call the CA COVID-19 Hotline at 1-833-422-4255.
Los Angeles County Department of Public Health Launches Vaccination Sweepstakes with Los Angeles Kings and Los Angeles Galaxy
In Los Angeles County, starting tomorrow, Friday, May 28, two Los Angeles County residents 18 and older who get their first vaccine or bring a person needing their first vaccine to their second dose appointment can enter to win a pair (2) of 2021-22 season tickets to the Los Angeles Kings or 2022 season tickets to the Los Angeles Galaxy.
The vaccination sweepstakes will run from Friday, May 28 to Thursday, June 3. Two residents will be awarded prizes.
Residents can book appointments or walk in to County, LA City, and St. John's Well Child and Family clinic vaccination sites to enter.
For more information, including official rules and participating site locations, residents can visit the Los Angeles County Vaccination Sweepstakes page at: www.publichealth.lacounty.gov/media/Coronavirus/vaccine/sweepstakes.htm
Must be a Los Angeles County resident 18 years or older to enter.
Related: Jimmy Kimmel- 'GOP Throws Out MyPillow Mike, Trump's Crazy Memorial Day Message & Governor Gavin Newsom Sneaks In'
CDC eases indoor mask guidance for fully vaccinated people
L.A. won't immediately follow CDC's relaxed mask rules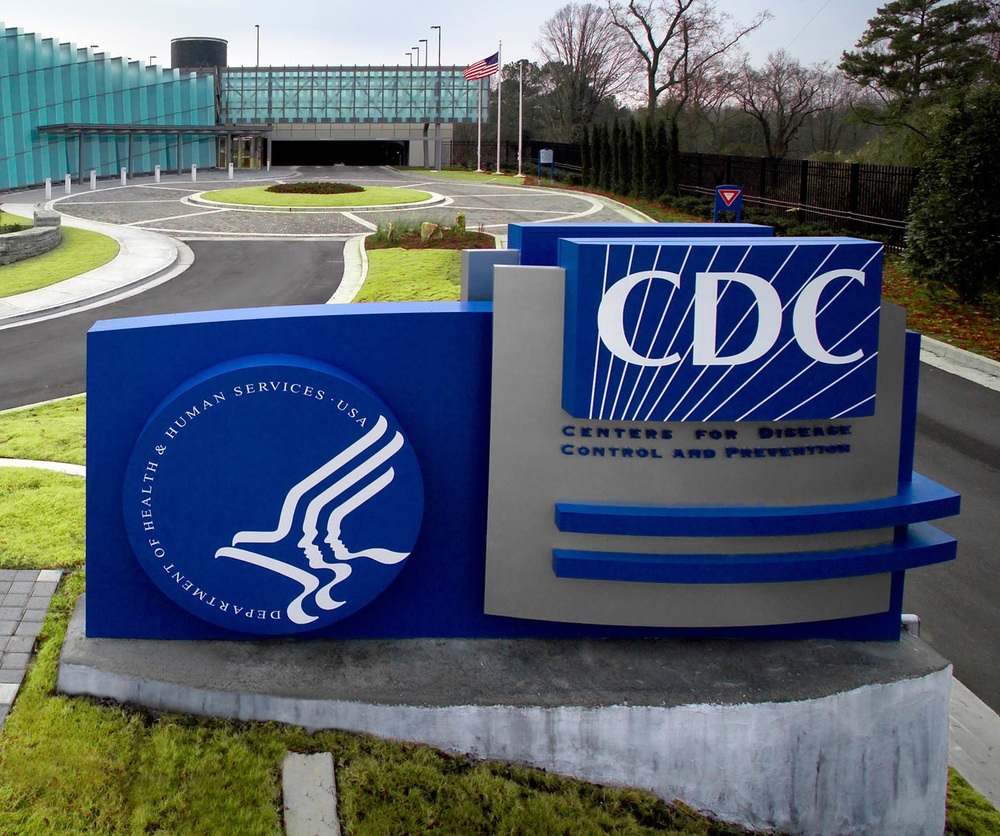 WASHINGTON – The Centers for Disease Control and Prevention, (CDC) issued new guidance Thursday that eases mask wearing indoors for fully vaccinated people in most instances except for extremely crowded circumstances.
The new guidance still calls for wearing masks in crowded indoor settings like buses, planes, hospitals, prisons and homeless shelters but will help clear the way for reopening workplaces, schools, and other venues — even removing the need for masks or social distancing for those who are fully vaccinated, the Associated Press reported.
"We have all longed for this moment — when we can get back to some sense of normalcy," said Dr. Rochelle Walensky, the director of the CDC.
President Joe Biden reflecting on the new CDC guidance that fully vaccinated people can go without masks said; "I think it's a great milestone, a great day." The President credited the full-court press by officials to get as many Americans vaccinated as possible in a short period of time as a contributing factor. Biden noted that as of Thursday, the U.S. has administered 250 million shots in 114 days.
He added, "The American people have never ever ever let their country down."
Biden also stressed: "If you are fully vaccinated, you no longer need to wear a mask." and then he also said if you see someone wearing a mask, "please treat them with kindness and respect."
Walensky announced the new guidance on Thursday afternoon at a White House briefing, crediting the change to millions of Americans who are getting vaccinated. She added that the CDC changes reflected on the latest science about how well the vaccines are working preventing further spread of the cornavirus.
"Anyone who is fully vaccinated can participate in indoor and outdoor activities -– large or small — without wearing a mask or physically distancing," Walensky said. "If you are fully vaccinated, you can start doing the things that you had stopped doing because of the pandemic."
There are some caveats the Associated Press noted pointing out the CDC Director encouraged people who have weak immune systems, such as from organ transplants or cancer treatment, to talk with their doctors before shedding their masks. That's because of continued uncertainty about whether the vaccines can rev up a weakened immune system as well as they do normal, healthy ones.
Los Angeles County officials said Thursday the latest guidance from federal officials allowing fully vaccinated people to stop wearing masks in most places will not be effective in California immediately. The state and county will review the U.S. Centers for Disease Control and Prevention's recommendations in order to "make sensible adjustments to the orders that are currently in place," L.A. County Public Health Director Barbara Ferrer said.
The California Division of Occupational Safety and Health's mask-wearing requirements at businesses – including restaurants and supermarkets – remain in effect, and it could be a week or more before substantive changes to mask-wearing orders are implemented locally.
UPDATE: If you are fully vaccinated against #COVID19, you can resume activities without wearing a mask or staying 6 feet apart, except where required by federal, state, local, tribal or territorial laws, incl. local business and workplace guidance. More: https://t.co/FJMon7WlFO

— CDC (@CDCgov) May 13, 2021