L.A. County- Highest number of new COVID19 cases since August
This is the highest number of new cases reported since late-August not associated with backlog cases.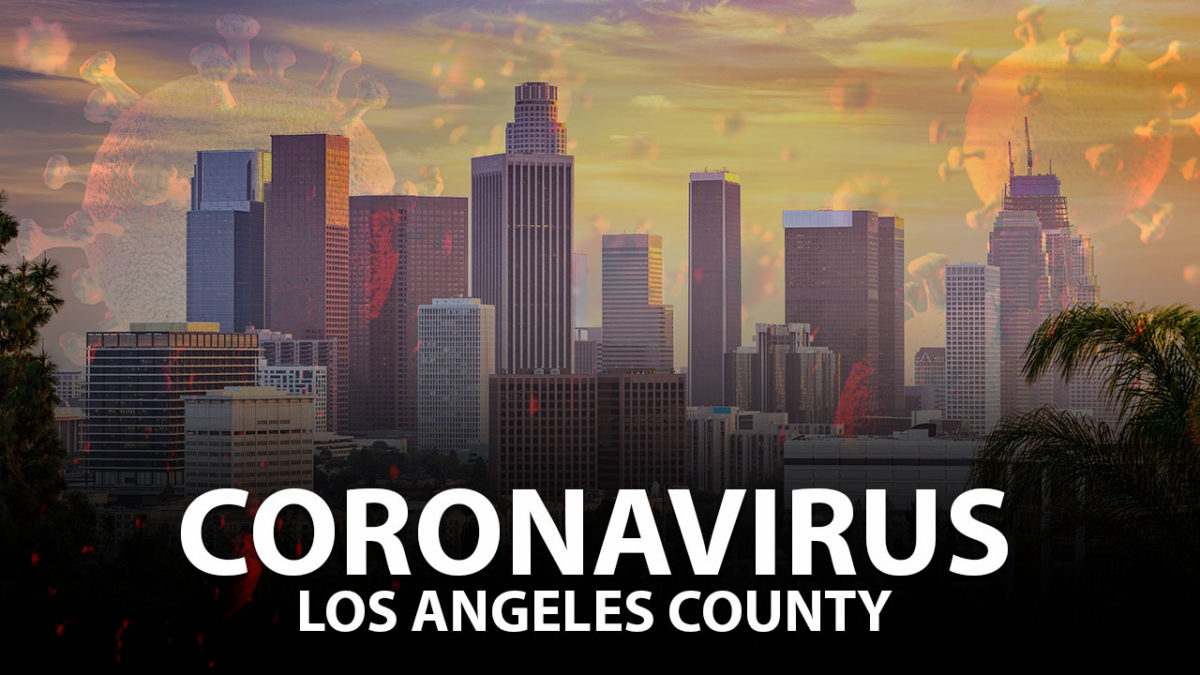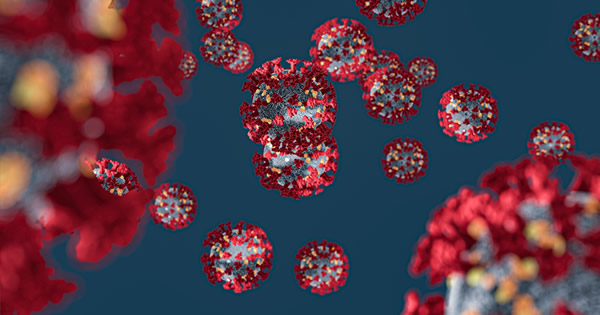 LOS ANGELES – The Los Angeles County Department of Public Health reported 1,745 new coronavirus cases on Thursday along with 19 new deaths. This is the highest number of new cases reported since late-August not associated with backlog cases.
These latest numbers are evidence that after declining for several months, the coronavirus may be surging again in L.A. County and other parts of Southern California a spokesperson for the California Department of Health told the Blade.
There are 750 people with COVID-19 currently hospitalized and 31% of these people are in the ICU. The number of COVID-19 hospitalizations in Los Angeles County has remained stable for most of September and October.
Across the state however, there has been an uptick in coronavirus-related hospitalizations and intensive care admissions in the last 2 weeks
"The high numbers of daily cases are very concerning because, as we have seen in the past, increases in cases lead to increases in hospitalizations and deaths. These increases impede our ability to move forward with re-opening additional sectors and getting more children back to school., " said Dr. Barbara Ferrer, Director of Public Health.
As of Monday, California has recorded 901,000 confirmed COVID-19 cases to date according to the latest numbers released Tuesday during the weekly press conference by California Health and Human Services Secretary Dr. Mark Ghaly. He also noted that COVID-10 related deaths in the state total 17,357 since the start of the pandemic.
According to the latest numbers by the California Department of Health, Latinx people in the state make up about 61% of all COVID-19 infections and 48% of all deaths. Latinx, African Americans, Native Hawaiians, and Pacific Islanders are dying at disproportionately higher levels. More males are also dying from COVID-19 than females, which is in line with national trends.
LAPD asking for public's help with murders of homeless persons
Anyone with information is urged to contact the Los Angeles Police Department's Robbery-Homicide Division, Homicide Special Section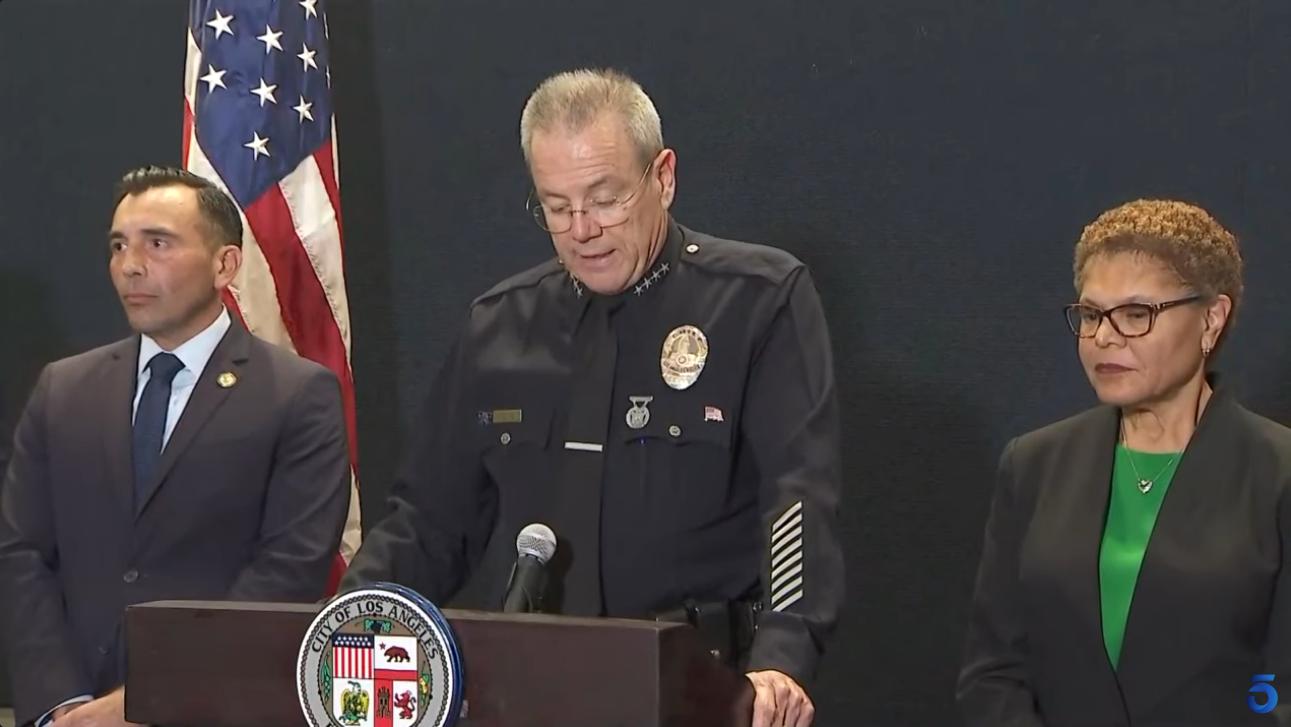 LOS ANGELES – Flanked by Los Angeles County District Attorney George Gascón, LA Mayor Mayor Karen Bass and Martin Estrada, the United States Attorney for the Central District of California, Los Angeles Chief of Police Michel Moore, held a news conference Friday where he announced that three homeless people had been fatally shot while they slept within the past week.
Moore added that authorities believe one suspect is responsible for all three murders.
Detectives from the LAPD's Robbery-Homicide Division are investigating three separate murders that occurred between November 26, 2023, and November 29, 2023. In each case, the victims were experiencing homelessness.
While some similarities have been identified, detectives are working to determine if these murders are related. A community alert bulletin has been issued to make the region's unhoused population and the community stakeholders aware of these recent murders.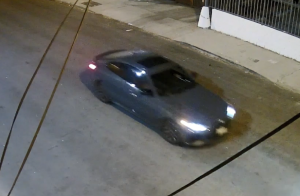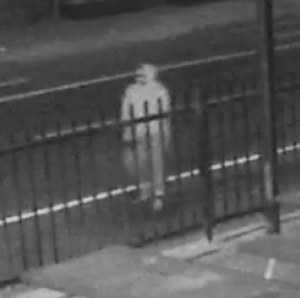 The suspect in these homicides is described only as male. The suspect was seen in a dark-colored sedan. It is unknown if he was alone or there were any additional suspects.
Police have spotted who they believe the shooter is on surveillance footage — Moore said they believe it's a man in a hoodie — and they also have images of the suspect's vehicle, though Moore would not describe it in an effort to avoid misinformation.
"People will see different types of cars, different types of models," he said. "I don't want someone to say 'You called this a Kia and it turns out to be a BMW or Mercedes," he said.
"A single individual approached each one and shot and killed each one as they slept," Moore said, though he avoided use of the term "serial killer."
"The Los Angeles Police Department is employing all available resources to bring justice to these murder victims. I am thankful for our City partners who are working with us closely to ensure the safety of this vulnerable population as we pursue the criminal investigation," said Moore.
"I want to be very clear about what we're facing today: This is a killer who is preying on the unhoused," Mayor Bass said, adding that homeless people should not sleep alone.
"As we always do in the face of a challenge or crisis, our region is mobilizing to respond to this issue. We will work tirelessly to find the individual responsible, arrest them, and hold them accountable. I have met with our partners at the Los Angeles Homeless Services Authority, Housing Authority of the City of Los Angeles, and the Los Angeles Housing Department and we are moving immediately to get the word out to our unhoused neighbors in housing networks. Our message to our unhoused community is clear – try not to be alone tonight. We will do all we can to make shelter and services available. To the many Angelenos who have friends or family who are unhoused, please let them know the danger that exists. We must stay safe. We will work diligently to bring those responsible to justice," the Mayor said.
"To the person responsible: We will find you, we will catch you and you will be held accountable," Bass said.
"I commend the LAPD for creating a dedicated task force to uncover the identity of a potential serial killer preying on the most vulnerable in our community. I've assigned our Major Crimes Division, Bureau of Victim Services and our Bureau of Investigation to assist with these efforts. Today, we demonstrate our collective resolve and stand united in our pursuit of justice, unwavering against the darkness that preys on the most defenseless among us," said LA District Attorney George Gascón.
Related:
Anyone with information is urged to contact the Los Angeles Police Department's Robbery-Homicide Division, Homicide Special Section, at (213) 486-6890. During non-business hours or on weekends, calls should be directed to 1-877-LAPD-24-7 (1-877-527-3247).
Anyone wishing to remain anonymous should call the LA Regional Crime Stoppers at 1-800-222-TIPS (800-222-8477) or go directly to www.lacrimestoppers.org.
Lastly, tipsters may also download the "P3 Tips" mobile application and select the LA Regional Crime Stoppers as their local program.