LA County's drastic surge in COVID19 cases- U.S. numbers spiking
The coronavirus pandemic has spiked across the United States with 49 states reporting sharp increases in positive cases and hospitalizations.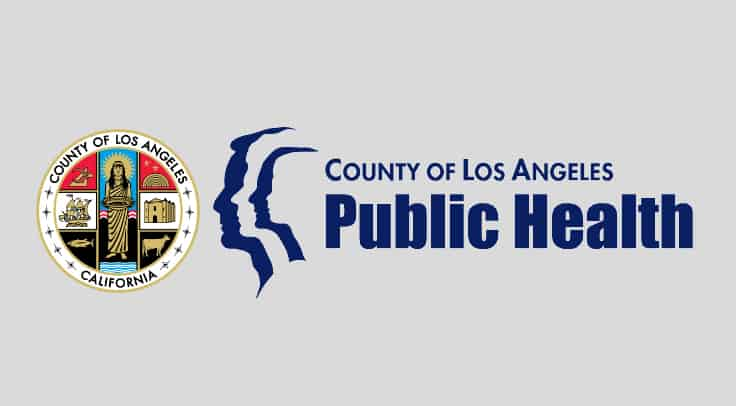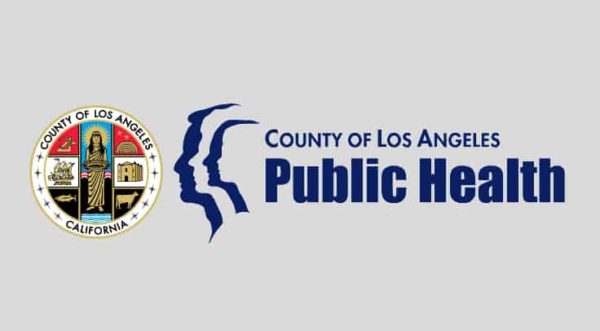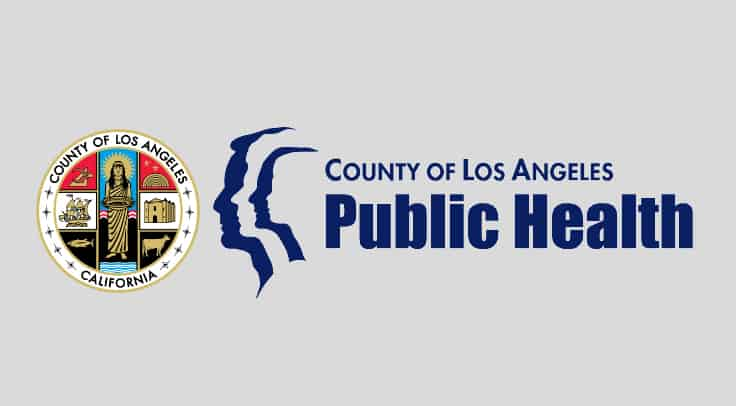 LOS ANGELES – Public Health officials are raising alarm as LA County confirmed 20 new deaths and 3,780 new cases Saturday. This is the largest daily total since July a spokesperson said noting that the number of new cases did not include any testing backlog results. The positivity rate remains high at almost 6%.
The Los Angeles County Department of Public Health has identified 336,549 positive cases of COVID-19 across all areas of L.A. County and a total of 7,266 deaths.There are 966 people currently hospitalized with COVID-19, and 28% of these people are in the ICU. Today's current hospitalizations is the highest it has been in nearly two months.
Residents between the ages of 30 and 49 years old have the highest percent of new cases (34%), followed by residents between the ages of 18 and 29 years old, comprising 27% of all new cases.
"Many younger people are out socializing with non-household members, raising concerns that asymptomatic young people are helping to spread the virus to more vulnerable people at a time when cases are surging dangerously in the county. While the effect of the coronavirus on younger people may not be significantly associated with deaths, younger people definitely act as a transmission connector to individuals at a higher risk," said Dr. Barbara Ferrer, Director of Public Health.
"Spread among family members and at worksites will also increase considerably as we see more and more cases among our younger residents. During this time of surging cases, in order to protect those most vulnerable, we ask that everyone, whether you are indoors and outdoors, keep face coverings on and stay 6 feet away from those who are older and those who have underlying health conditions. We do not want to bear witness to increased deaths among more of our beloved residents," She added.
California's Secretary of Health and Human Services, Dr. Mark Ghaly issued a travel advisory in advance of the holiday season.
During a virtual briefing with reporters on Friday, Ghlay pointed out that although it is an advisory he and other officials are strongly urging Californians to heed the urgent call to take greater precautions as the holiday period begins.
"During As COVID-19 transmission is increasing in many states and countries, those arriving, or returning to California, from other states or countries should self-quarantine for 14 days after arrival.
During this time, people should limit their interactions to their immediate household. This recommendation does not apply to individuals who cross state or country borders for essential travel. All Californians are encouraged to stay home or in their region and avoid non-essential travel to other states or countries," the advisory read. For the latest on the state's COVID-19 response, visit covid19.ca.gov.
The coronavirus pandemic has spiked across the United States with 49 states reporting sharp increases in positive cases and hospitalizations. The pandemic has risen to crisis levels especially in the Midwest, as hospital executives warn of dwindling bed space and as coroners deploy mobile morgues. More than 100,000 coronavirus cases have been announced nationwide every day since Nov. 4, and six of the last nine days have broken the previous record, the New York Times reported.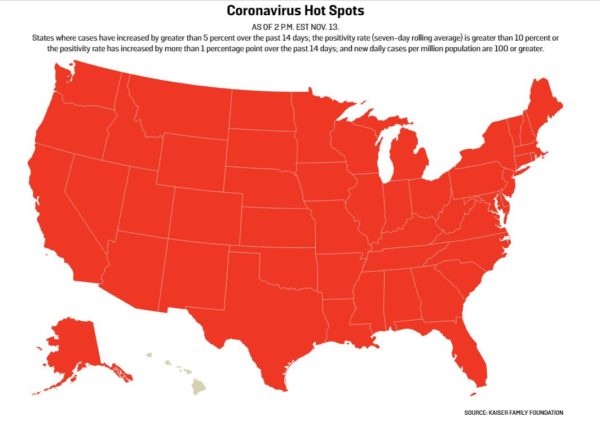 The governor of North Dakota tersely announced this past week that hospitals are at 100% capacity.
In an attempt to alleviate some of the staffing concerns, Governor Doug Burgum announced that the state health officer has amended an order that will allow health care workers with asymptomatic cases of COVID-19 to continue working in hospitals' COVID-19 units. The Republican governor said hospital administrators asked the state to take the extraordinary step, the Grand Forks Herald reported.
On Friday, the United States reported 10,557,451 cases of COVID19. Since the pandemic began 242,436 Americans have lost their lives to the disease. The Associated Press reported that school systems in Detroit, Indianapolis, Philadelphia and suburban Minneapolis are giving up on in-person classes, and some governors are reimposing restrictions on bars and restaurants or getting more serious about masks, as the coast-to-coast resurgence of the coronavirus sends deaths, hospitalizations and new infections soaring.
New York City Mayor Bill de Blasio warned parents on Friday that they should be prepared for a return to fully remote learning "as early as Monday," CBS New York reported. The announcement comes as the city rapidly approaches the 3% COVID-19 positivity rate threshold that will trigger school closings.
The mayor noted that "very few people" have tested positive in schools — according to CBS New York, the positivity rate in schools is less than 1%. But de Blasio said that the city's higher rate means "we've got to act out of an abundance of caution."
"Have a plan, an alternative plan, for as early as Monday," the mayor said, adding that if schools were forced to close, "the goal is bringing it back as soon as possible."
UPDATED Sunday November 16:
More than 11 million cases of the coronavirus have now been reported in the United States, with the most recent million coming in less than a week.
Johns Hopkins University's coronavirus tracker reached 11 million on Sunday. It had topped 10 million cases on Nov. 9.
It took 300 days for the U.S. to hit the 11 million mark since the first reported case was diagnosed last January 20 in Washington state.
In Washington, administration sources tell the Los Angeles Blade that President Trump has shown little interest in re-engagement to deal with the resurgent coronavirus pandemic, instead dwelling on the election loss to President-Elect Joe Biden.
One White House source said that the president was especially angered by the announcement made by pharmaceutical giant Pfizer this past Monday after the November 3rd election in a press release that its coronavirus potential vaccine was more than 90 percent effective in preventing COVID-19 in human trials participants. Trump saw this as a political move by the company to curry favor with the incoming Biden-Harris administration the source said.
As the crisis deepens, CDC, NIH, along with state infectious disease specialists and health care experts are now deeply concerned that the president's refusal to cooperate with the transition by the president-elect and his team ultimately will worsen the effects on the public as well as hinder efforts to coordinate the distribution of the vaccine.
Trump did make an appearance in the Rose Garden Friday afternoon to brief the press and public on the recent work of Operation Warp Speed, the federal government's program to accelerate the production of a vaccine "Millions of doses will soon be going out the door," the president said.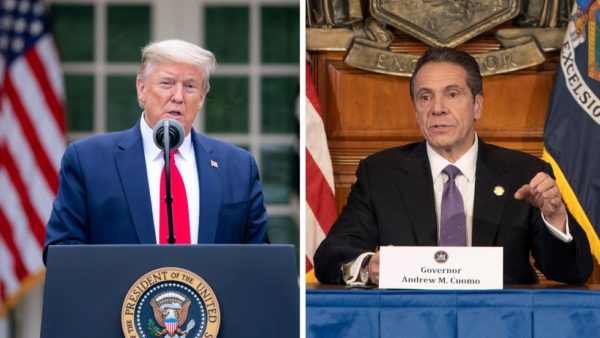 The president noted that there were two vaccines that may get FDA approval by the end of the year and could be available to all Americans starting in April; Then Trump abruptly stated that the state of New York will not get its vaccine unless Governor Andrew Cuomo approves it.
"As soon as April the vaccine will be available to the entire general population with the exception of places like New York State, where, for political reasons, the governor decided to say, and I don't think it's good from a political standpoint, but he wants to take his time with the vaccine," Trump said. "We won't be delivering it to New York until we have authorization to do so, and that pains me to say that. This is a very successful, amazing vaccine and 90% and more. But, so the governor, Governor Cuomo will have to let us know what he's ready for it."
"He doesn't trust the fact that it's this White House, this administration, so we won't be delivering to New York until we have authorization to do so," Trump said. "We can't be delivering it to a state that won't be giving it to its people immediately."
The governor appeared on MSNBC after the Rose Garden event responding to the president's remarks;
"Everything is personal with this president. There can't be a disagreement on principle, and he retaliates," the governor said.
Cuomo has appointed a panel of health experts in New York State to examine any vaccine before its distributed in the state.
"An overwhelming percentage of Americans are worried about political interference in the vaccination process, in the approval process by the president," Cuomo said.
CDC eases indoor mask guidance for fully vaccinated people
L.A. won't immediately follow CDC's relaxed mask rules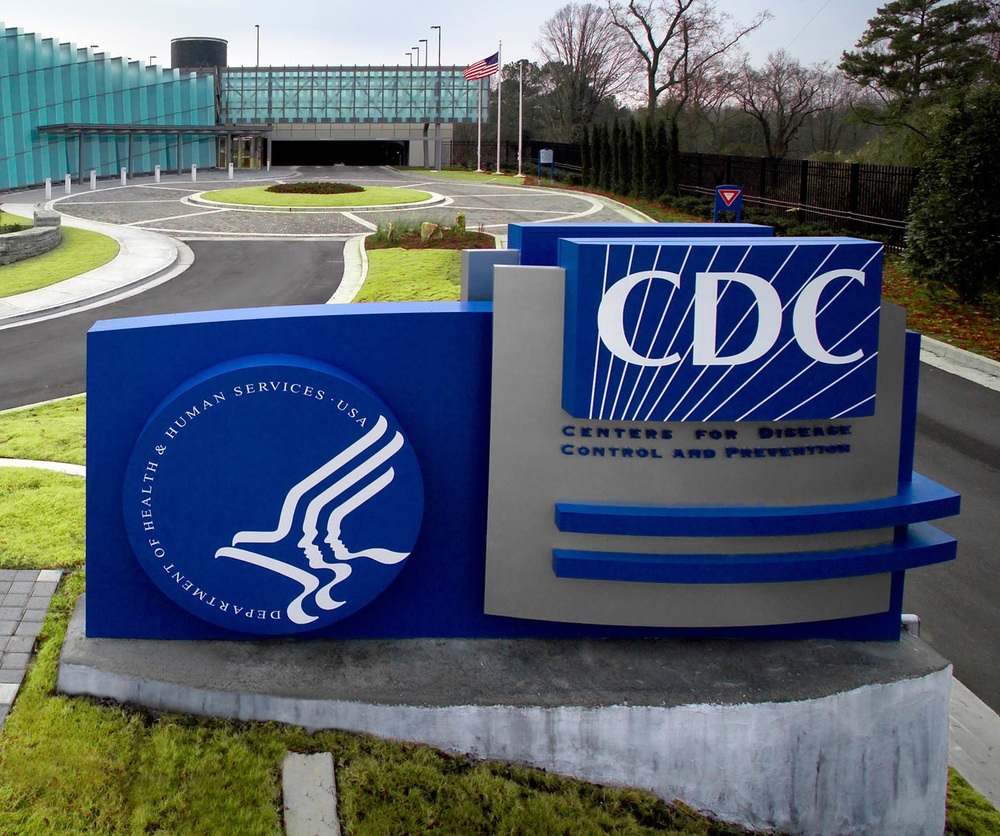 WASHINGTON – The Centers for Disease Control and Prevention, (CDC) issued new guidance Thursday that eases mask wearing indoors for fully vaccinated people in most instances except for extremely crowded circumstances.
The new guidance still calls for wearing masks in crowded indoor settings like buses, planes, hospitals, prisons and homeless shelters but will help clear the way for reopening workplaces, schools, and other venues — even removing the need for masks or social distancing for those who are fully vaccinated, the Associated Press reported.
"We have all longed for this moment — when we can get back to some sense of normalcy," said Dr. Rochelle Walensky, the director of the CDC.
President Joe Biden reflecting on the new CDC guidance that fully vaccinated people can go without masks said; "I think it's a great milestone, a great day." The President credited the full-court press by officials to get as many Americans vaccinated as possible in a short period of time as a contributing factor. Biden noted that as of Thursday, the U.S. has administered 250 million shots in 114 days.
He added, "The American people have never ever ever let their country down."
Biden also stressed: "If you are fully vaccinated, you no longer need to wear a mask." and then he also said if you see someone wearing a mask, "please treat them with kindness and respect."
Walensky announced the new guidance on Thursday afternoon at a White House briefing, crediting the change to millions of Americans who are getting vaccinated. She added that the CDC changes reflected on the latest science about how well the vaccines are working preventing further spread of the cornavirus.
"Anyone who is fully vaccinated can participate in indoor and outdoor activities -– large or small — without wearing a mask or physically distancing," Walensky said. "If you are fully vaccinated, you can start doing the things that you had stopped doing because of the pandemic."
There are some caveats the Associated Press noted pointing out the CDC Director encouraged people who have weak immune systems, such as from organ transplants or cancer treatment, to talk with their doctors before shedding their masks. That's because of continued uncertainty about whether the vaccines can rev up a weakened immune system as well as they do normal, healthy ones.
Los Angeles County officials said Thursday the latest guidance from federal officials allowing fully vaccinated people to stop wearing masks in most places will not be effective in California immediately. The state and county will review the U.S. Centers for Disease Control and Prevention's recommendations in order to "make sensible adjustments to the orders that are currently in place," L.A. County Public Health Director Barbara Ferrer said.
The California Division of Occupational Safety and Health's mask-wearing requirements at businesses – including restaurants and supermarkets – remain in effect, and it could be a week or more before substantive changes to mask-wearing orders are implemented locally.
UPDATE: If you are fully vaccinated against #COVID19, you can resume activities without wearing a mask or staying 6 feet apart, except where required by federal, state, local, tribal or territorial laws, incl. local business and workplace guidance. More: https://t.co/FJMon7WlFO

— CDC (@CDCgov) May 13, 2021
LA County to offer vaccinations for 12-15 year old kids Thursday
The American Academy of Pediatrics urged that kids 12 and older get the Pfizer vaccine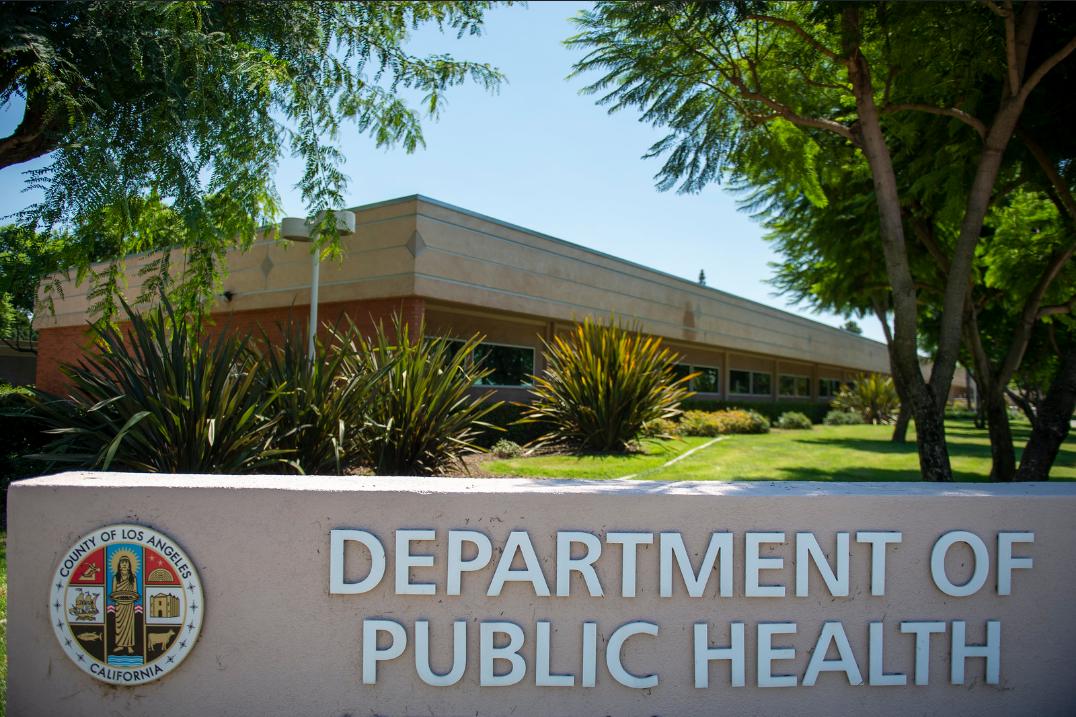 LOS ANGELES – Starting on Thursday the Los Angeles County Department of Public Health will begin offering the Pfizer-BioNTech vaccine, a two-shot regimen at the vaccine sites run by L.A. County that offer the Pfizer vaccine, for 12 to 15-year-olds.
Pfizer's vaccine has been used for months in people 16 and older, and earlier this week the Food and Drug Administration cleared its use for those as young as age 12. The CDC advisory panel on Wednesday noted that it affirmed the recommendation by the U.S. Food & Drug Administration (FDA) earlier this week.
The Associated Press reported that the CDC until now has recommended not getting other vaccinations within two weeks of a COVID-19 shot, mostly as a precaution so that safety monitors could spot if any unexpected side effects cropped up.
But the CDC said Wednesday it is changing that advice because the COVID-19 vaccines have proved very safe — and that health workers can decide to give another needed vaccine at the same time for people of any age.
"The need for catch-up vaccination in coordination with COVID-19 vaccination is urgent as we plan for safe return to school," CDC's Dr. Kate Woodworth told the panel, citing millions of missed doses of vaccines against tetanus, whooping cough and other health threats.
The American Academy of Pediatrics on Wednesday also urged that kids 12 and older get the Pfizer vaccine — and agreed that it's fine to give more than one vaccine at the same time, especially for kids who are behind on their regular vaccinations.
"With the CDC approval today, affirming the FDA recommendation, L.A. County will begin vaccinating youth 12 to 15 with the Pfizer vaccine tomorrow. We are grateful to the scientists, clinicians, and the young people who participated in clinical trials that helped the FDA and the CDC determine that these vaccines are safe and effective for this age group," said Dr. Barbara Ferrer, Director of Public Health.
"The COVID-19 vaccine is the most powerful tool available to reduce transmission of COVID-19 and prevent hospitalizations and deaths from the virus. Increasing the number of people vaccinated speeds up our recovery journey and allows us to safely participate in the summer activities we all love and miss," she added.
Anyone younger than 18 should be accompanied by a parent, guardian or responsible adult, and present photo identification and verification of age, county public health officials said. Parents or teens with questions about the vaccine should contact their healthcare provider or visit the Public Health website for more information on vaccine safety and efficacy.
Dr. Janet Woodcock, the FDA's acting commissioner offered answers to questions regarding the vaccine shots for 12-15 year olds during a call with reporters:
ARE THE SHOTS THE SAME AS THOSE FOR ADULTS?
Yes. The dose and the schedule are the same; the two shots are given three weeks apart.
WHERE CAN KIDS GET THE SHOTS?
Pharmacies, state sites and other places that are already vaccinating people 16 and older with the Pfizer vaccine should be able to give the shots to all authorized ages in most cases.
WILL KIDS NEED A GUARDIAN?
Parental consent will be needed, but exactly how it's obtained could vary.
HOW WAS THE VACCINE VETTED FOR KIDS?
Pfizer's late-stage vaccine study tested the safety and efficacy of the shots in about 44,000 people 16 and older. The study then enlisted about 2,200 children ages 12 to 15 to check for any differences in how the shots performed in that age group.
"This is just extending it down from 16 and 17 year olds, and getting further information," Woodcock said.
WHY ONLY THE PFIZER VACCINE?
Because only Pfizer, which developed the vaccine with its German partner BioNTech, has completed studies in younger teens. Moderna recently said preliminary results from its study in 12- to 17-year-olds show strong protection and no serious side effects, but regulators still need to review the results before it can be offered to younger people.
WHAT SIDE EFFECTS ARE EXPECTED?
Common side effects were similar to those experienced by adults, and included fatigue, headache, muscle pain and fever. Except for pain in the arm where the needle is injected, the effects were likelier after the second shot.
CAN KIDS GET OTHER ROUTINE VACCINATIONS AT THE SAME TIME?
The Centers for Disease Control and Prevention said it's updating its guidance to say other routine vaccinations can be given at the same time as the COVID-19 shots. It previously advised against other vaccinations within a two-week window so it could monitor people for potential side effects.
The American Academy of Pediatrics said it agrees with the position.
WHEN WILL YOUNGER KIDS BE ELIGIBLE?
It's unclear how long the ongoing trials or regulatory reviews will take. But Dr. Anthony Fauci, the top U.S. infectious disease expert, recently suggested it could happen this year.
"We think by the time we get to the end of this year we will have enough information to vaccinate children of any age," he said.
WHY SHOULD KIDS GET VACCINATED?
Even though children are far less likely to get severely ill if infected, health officials note the risk isn't zero.
Vaccinating children is also key to ending the pandemic, since children can get infected and spread the virus to others, even if they don't get sick themselves.
LA County expected to hit herd immunity by mid summer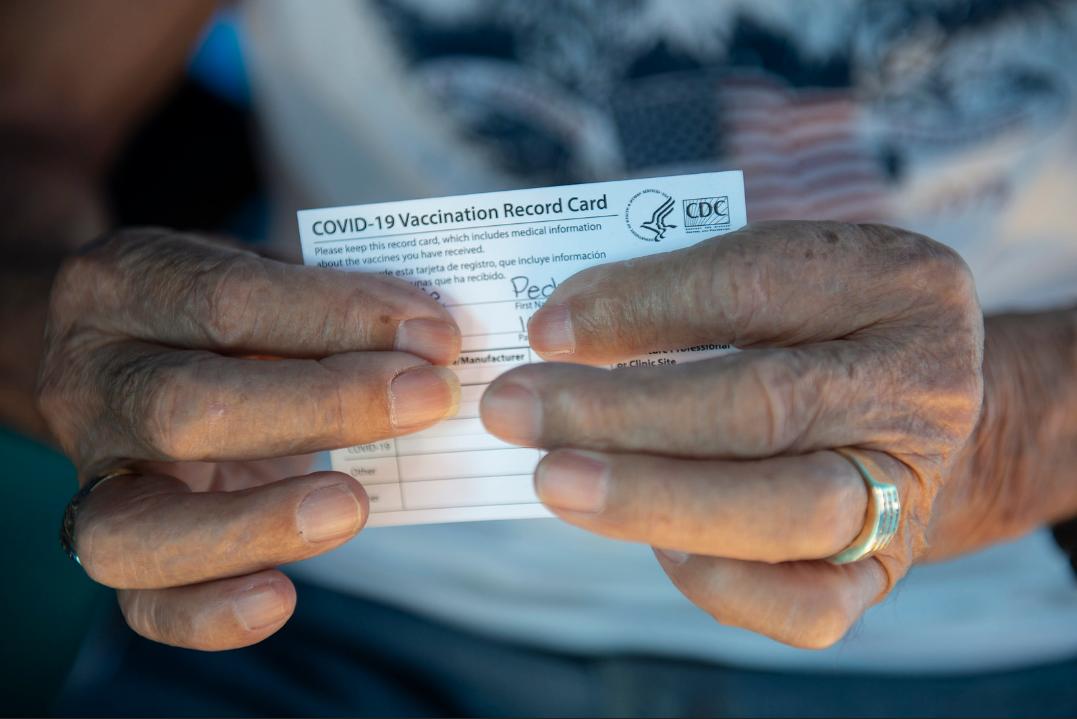 LOS ANGELES – Los Angeles County could reach COVID-19 herd immunity among adults and the older teenagers by mid- to late July, public health officials announced Monday. Over the weekend LA Mayor Eric Garcetti announced that appointments are no longer needed for Angelenos to get COVID-19 vaccinations at any site run by the city.
Garcetti's move is intended to give people who don't have the time or technological resources to navigate online booking platforms a chance to get the shot.
The percentage of the population the County needs to vaccinate to achieve community immunity is unknown, however Public Health officials estimate it's probably around 80%. Currently, 400,000 shots each week are getting into the arms of L.A. County residents, and there are over 2 million more first doses to go before 80% of all L.A. County residents 16 and older have received at least one shot.
At this rate, Public Health expects the County will reach this level of community immunity in mid- to late July and that assumes the County continues to at least have 400,000 people vaccinated each week. That would include both first doses that people need as well as their second doses.
This news came as Los Angeles Unified School District officials announced that attendance numbers at all grade levels in the District have been considerably lower than expected as extensive safety measures have failed to lure back the vast majority of families in the final weeks of school.
Only 7% of high school students, about 30% of elementary school children and 12% of middle school students have returned to campuses.
As of May 7, more than 8,492,810 doses of COVID-19 vaccine have been administered to people across Los Angeles County. Of these, 5,146,142 were first doses and 3,346,668 were second doses.
On Monday the U.S. Food & Drug Administration (FDA) expanded the emergency use authorization for the Pfizer COVID-19 vaccine for adolescents 12 to 15 years of age. The Pfizer vaccine is already authorized for people 16 years old and older.
Pfizer's testing in adolescents "met our rigorous standards," FDA vaccine chief Dr. Peter Marks said. "Having a vaccine authorized for a younger population is a critical step in continuing to lessen the immense public health burden caused by the COVID-19 pandemic."
In a statement released Monday by the White House, President Joe Biden the FDA's decision marked another important step in the nation's march back to regular life.
"The light at the end of the tunnel is growing, and today it got a little brighter," Biden said.
Los Angeles County will offer the Pfizer vaccine for 12 to 15-year-olds once the Centers for Disease Control and Prevention (CDC) affirms the FDA recommendation, which can happen as early as Wednesday. All adolescents 12-17 will need to be accompanied by a parent or guardian to get vaccinated.
To find a vaccination site near you, to make an appointment at vaccination sites, and much more, visit: www.VaccinateLACounty.com (English) and www.VacunateLosAngeles.com (Spanish). If you don't have internet access, can't use a computer, or you're over 65, you can call 1-833-540-0473 for help finding an appointment or scheduling a home-visit if you are homebound. Vaccinations are always free and open to eligible residents and workers regardless of immigration status.
In the meantime, the Los Angeles County Department of Public Health and the Centers for Disease Control and Prevention say that unvaccinated people — including children — should continue taking precautions such as wearing masks indoors and keeping their distance from other unvaccinated people outside of their households.