December 4, 2020 at 11:06 pm PST | by Brody Levesque
Devastating Covid Numbers, SF Bay Area locks down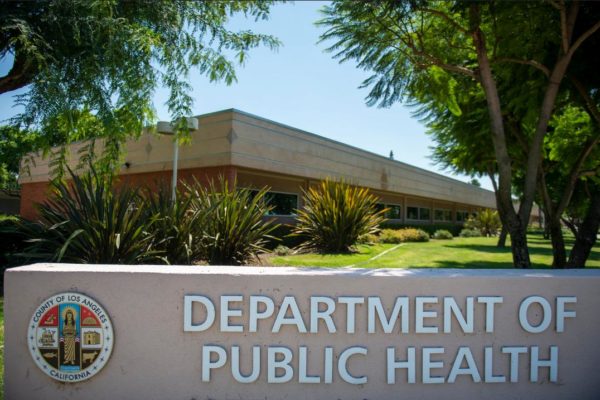 LOS ANGELES – The Los Angeles County Department of Public Health confirmed the highest number of new COVID-19 cases and hospitalizations reported in a day with 8,860 new cases and 2,668 people currently hospitalized on Friday.
The number of new cases surpassed Thursday's high of 7,854 by more than 1,000 cases and is the third time this week Los Angeles County has surpassed the previous all-time high of new cases.
Of the 2,668 people with COVID-19 currently hospitalized, 24% of these people are in the ICU.  This is the fourth consecutive day the number of people hospitalized with COVID-19 surpassed the all-time high; this is a doubling from two weeks ago when daily hospitalizations were 1,298.
On Friday, LA Public Health confirmed 60 new deaths. The number of COVID-19 daily deaths continues to climb. Two weeks ago, the County averaged 21 daily deaths.
60 New Deaths and 8,860 New Confirmed Cases of COVID-19 in Los Angeles County
San Francisco Bay Area health officials announced on Friday that they would implement California's new stay-at-home order early despite having more than 15% capacity in their intensive-care units.
"Today is a really tough day," San Francisco Mayor London Breed told reporters during a press briefing Friday. "Our hospitalization rates are rising locally, especially in our ICU right now. And just as importantly, hospitalizations are rising everywhere, so if we run out of beds, there won't be another county that can help us." 
Speaking to reporters in a press conference Thursday, Governor Gavin Newsom along with California's Health and Human Services Secretary Dr. Mark Ghaly outlined the state's latest response to the rapid uptick in new cases and hospitalizations.
A Regional Stay Home Order will go into effect within 24 hours in regions with less than 15% ICU availability. It prohibits private gatherings of any size, closes sector operations except for critical infrastructure and retail, and requires 100% masking and physical distancing in all others.
"By invoking a Stay at Home Order for regions where ICU capacity falls below 15 percent, we can flatten the curve as we've done before and reduce stress on our health care system," the governor said.
The Regional Stay Home Order would remain in effect for at least 3 weeks
The Governor's Order mirrors L.A. County's current Health Officer Order in many places but is more restrictive in certain areas. The State Order prohibits private gatherings of any size, closes sector operations including, in-person dining at restaurants and personal grooming services, and requires 100% masking and physical distancing.
As a reminder, everyone in California must adhere to State Health Officer Orders. Counties may be more restrictive than State mandates, but not less restrictive.
"We know what a struggle this pandemic has been for so many California families, but our actions have saved countless lives," said Dr. Ghaly,
"This targeted action will preserve vital ICU beds for people who need them — whether they're COVID-19 patients or someone who has suffered a heart attack or a stroke."