January 18, 2021 at 7:47 pm PST | by Brody Levesque
L.A. County Board Chair orders 65 & older have vaccine access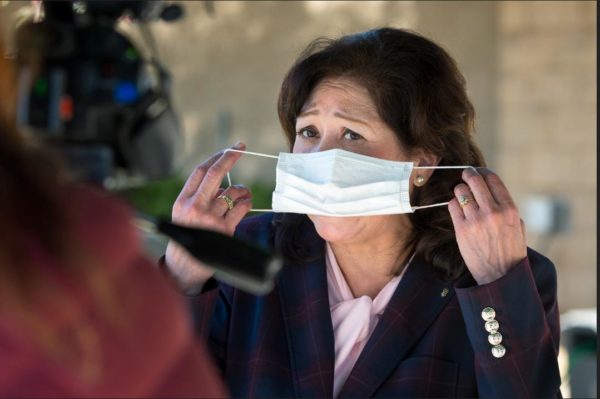 LOS ANGELES – Los Angeles County Board of Supervisors Chair Hilda L. Solis, signed an Executive Order Monday, directing the County's Department of Public Health to make COVID-19 vaccinations appointments available to residents 65 years of age and older beginning Thursday, January 21, 2021.
"Over the past several weeks, the County of Los Angeles has administered the vaccine to frontline healthcare workers, so that they can stay safe while doing the important work of saving lives, and residents and staff in skilled nursing facilities, and long-term care facilities," Solis said in an emailed statement.

"The COVID-19 vaccine rollout has been an enormous undertaking, especially during an unprecedented surge where cases, hospitalizations, and deaths continue to skyrocket. That is why I signed an Executive Order today directing the County's Department of Public Health to make COVID-19 vaccinations appointments available to residents 65 years of age and older, beginning on January 21, 2021 – this is to allow for public health officials to adequately prepare for the rollout of the vaccine to this population," she added.
The action taken today by Solis comes as the Los Angeles County Department of Public Health (Public Health) confirmed 88 new deaths and 9,927 new cases of COVID-19. This coming after the news this past weekend that Los Angeles County has recorded a total of 1,024,190 confirmed COVID-19 cases and a total of 13,936 deaths.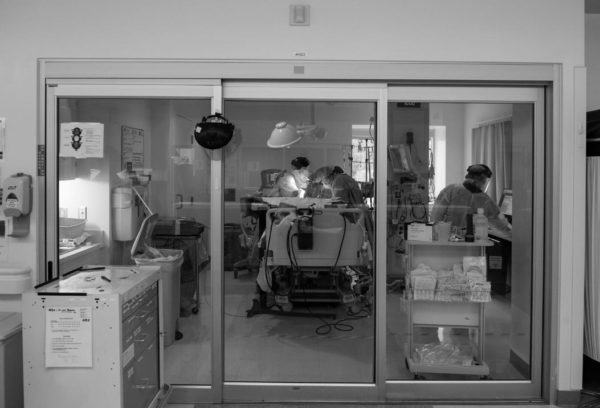 There are 7,328 people with COVID-19 currently hospitalized and 23% of these people are in the ICU. According to the office of Secretary of the California Health and Human Services, Dr. Mark Ghaly, the Southern California Region continues to have 0% available ICU capacity.
California on Monday became the first state to record more than 3 million known coronavirus infections the Associated Press reported. While reaching that number as tallied by Johns Hopkins University, wasn't entirely unexpected in a state with 40 million residents- its speed was stunning. The state only reached 2 million reported cases on Dec. 24.
The first coronavirus case in California was confirmed last Jan. 25. It took 292 days to get to 1 million infections on Nov. 11 and 44 days to top 2 million the AP noted.
Public Health reported on Monday that 335 of 340 (nearly 99%) of all skilled nursing facilities in the County received and administered their first doses of COVID-19 vaccine. Nearly 39,000 doses have been administered to staff and residents. The remaining facilities are currently vaccinating or are scheduling vaccinations this week.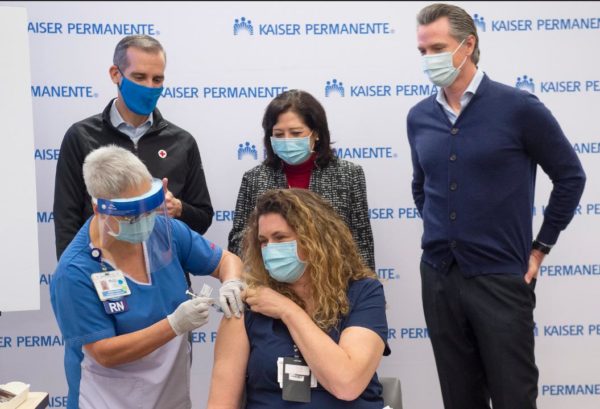 Additionally, for facilities that completed their first doses, Public Health is supporting distribution and administration of their second doses of vaccine.
"We are closer and closer to ending this pandemic, and collective action is what makes the difference in how many more people die. It will take a few more months before there is enough vaccine supply available and enough people vaccinated to provide us with the level of protection needed to end the pandemic," Dr. Barbara Ferrer, Director of Los Angeles County Public Health said in a statement.

"Given the emergence of variants that may be more easily transmissible, now would be the time to figure out how you should modify your current activities to reduce exposure to others since many people who are out and about are infected with COVID-19. Please continue to stay home as much as possible, wear a face covering and stay at least 6 feet away from people you do not live with at all times," she added.
KABC Los Angeles reported that as the vaccine rollout continues with ongoing emphasis on healthcare workers and now the state's older residents, California Department of Health (CDPH) put the brakes on further use of one Lot of vaccines from Moderna. According CDPH officials ten people had severe allergic reactions all within one day of receiving the shots.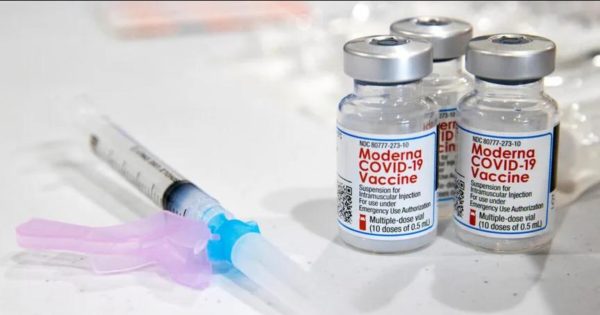 "Don't freak out. Continue to try to get the vaccine," said Dr. Kenneth Kim.
Dr. Kim is an allergist and CEO of Ark Clinical Research. He says it's smart for the state to halt vaccinations using doses from the questioned Moderna lot. More than 330,000 doses from that lot have been shipped to California.
Kim told KABC that he believes the new problem could be tied to an additive in the vaccine called polyethylene glycol.
"We think that this may actually be a cause of allergic reactions, so if you do have an allergy to polyethylene glycol, yes, you need to avoid taking these vaccines," said Dr. Kim.
In Los Angeles as of Monday, testing results were available for nearly 5,250,000 individuals with 18% of people testing positive.