February 11, 2021 at 10:13 am PST | by Staff reports
Jazzmun Nichcala Crayton, 51, Associate Director at APAIT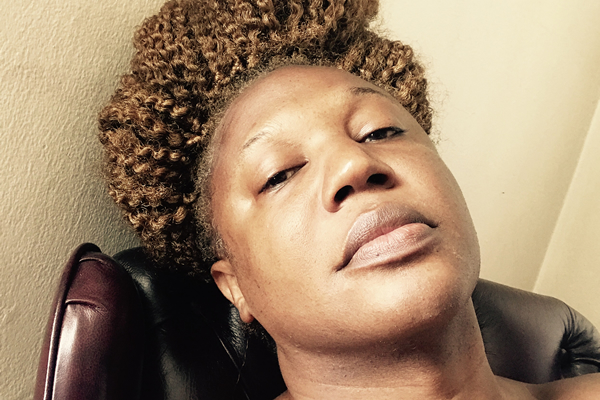 How do you identify? Gender Fierce!
What are you looking for in a mate? I'm looking for pure joy in a mate. I want to be with somebody who's easy like Sunday morning. I would love to meet an individual who is independent, self-sufficient and fun. Playful curiosity and honesty is key.
Biggest turn off: Bad breath, negative attitude and unsavory hygiene.
Biggest turn on: Beautiful eyes, nice smile, creative mind, generous spirit and adventurous nature.
Hobbies? Dining, Dancing, Traveling, Movies and Rollerblading.
How has COVID impacted your dating life? Due to the nature of my job I am considered an essential worker. I've been affected by COVID, but no real interaction with possible suitors because most folks that I interface with have been respectful.
Pets or kids or neither? No pets or kids at this time.
Would you date someone whose political views differ from your own? I'm very opinionated about political issues at times so we would have to approach the situation very delicately.
Celebrity crush: Dewayne Johnson/Jason Momoa
Name one obscure fact about yourself: I performed for Grace Jones as Grace Jones.
CLICK HERE to see more of L.A.'s Most Eligible LGBT Singles.