February 11, 2021 at 10:09 pm PST | by Brody Levesque
LA sites out of vaccine early, forced to close Thursday- Biden says U.S. to purchase 600 million doses by July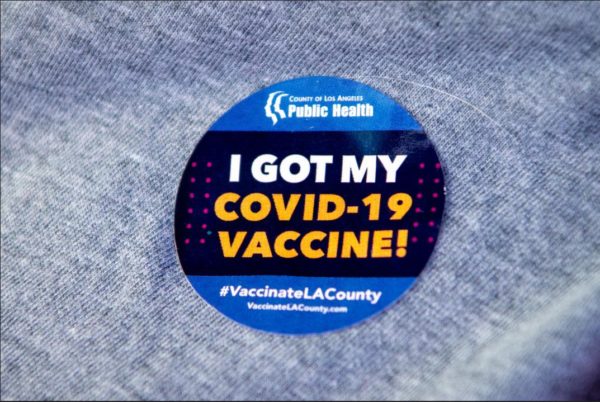 LOS ANGELES – Vaccination sites that had been slated to close Friday due to shortages of the coronavirus vaccines ran out of doses sooner than expected and had to turn people away Thursday.
The sites will reopen when the city receives more vaccines, Mayor Eric Garcetti told reporters but noted that was probably not going to occur until after the Presidents Day holiday next week.
The city had only received 16,000 doses this week, compared to 90,000 doses from the week before. The reason for the substantial drop wasn't clear, Garcetti said. He urged federal and state agencies to send vaccines to the city.
Public and elected officials hope to get more vaccine by Tuesday, underscoring the chronic shortages facing all 58 counties across California, but especially in hardest hit areas like Los Angeles County.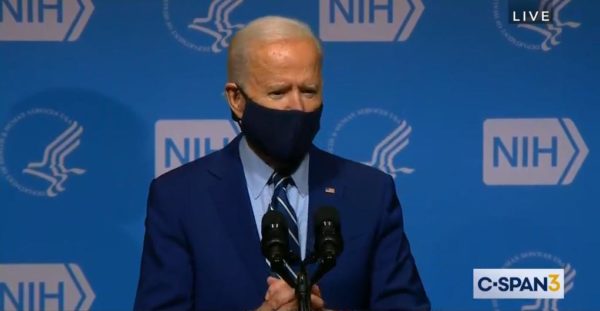 In a his remarks during a visit to the National Institutes of Health Thursday afternoon in Bethesda, President Joe Biden said that the U.S. had secured contractual commitments from Moderna and Pfizer to deliver 600 million doses of vaccine by the end of July — more than a month earlier than initially anticipated.
"That's why, in the first three weeks that I've been in office, we've increased the supply of weekly vaccine shipments to the states by almost 30 percent. That means millions more Americans will get vaccinated in February than the previous administration was on track to do.

But that's just the start. We bought more vaccines. […]

Just this afternoon, we signed the final contracts for 100 million more Moderna and 100 million more Pfizer vaccines. And we're also able to move up the delivery dates with an additional 200 million vaccines to the end of July — faster than we expected.

And in further good news, both companies agreed — and we're now contractually obligated — to expedite delivery of 100 million doses, that were promised by the end of June, to deliver them by the end of May. That's a month faster. That means lives will be saved.

That means we're now on track to have enough supply for 300 million Americans by the end of July."
Cedars-Sinai researchers announced Thursday that a coronavirus variant first detected in Los Angeles County last year has spread to at least 19 states and is now showing up in 44% of new cases tested in Southern California KTLA first reported.
The variant, dubbed CAL.20C, has spread quickly throughout the region in recent months and researchers believe travelers from California carried it to other states and abroad to six other countries, according to a study published in the Journal of the American Medical Association.
"CAL.20C is moving, and we think it is Californians who are moving it," Cedars-Sinai research scientist Jasmine Plummer said.
The Southern California variant, CAL.20C, has also been detected in the states of Alaska, Arizona, Connecticut, Georgia, Hawaii, Maryland, Michigan, New Mexico, Nevada, New York, Oregon, Rhode Island, South Carolina, Texas, Utah, Washington, Wisconsin, Wyoming and in Washington, D.C.
Abroad, it was found in Australia, Denmark, Israel, New Zealand, Singapore and the United Kingdom.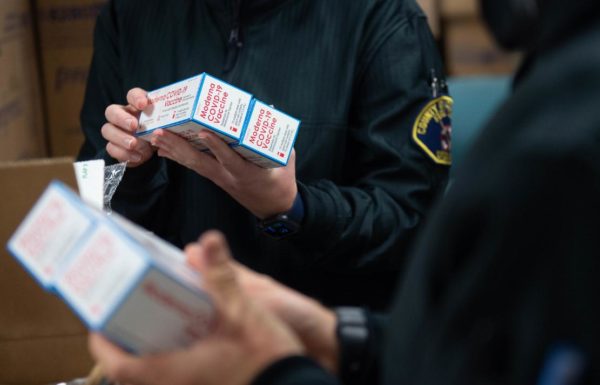 The Los Angeles County Department of Public Health (Public Health) has confirmed 160 new deaths and 3,489 new cases of COVID-19 Thursday. To date, Public Health identified 1,158,619 positive cases of COVID-19 across all areas of L.A. County and a total of 18,658 deaths.
There are 3,772 people with COVID-19 currently hospitalized, a reduction of more than 1,000 patients in a week, and 29% of these people are in the ICU. A week ago, on February 4, there were 4,990 people hospitalized.
This is still more than 4 times higher than pre-surge daily hospitalizations when between mid-September and late-October, the daily number of hospitalized patients with COVID-19 was under 800 people.