February 16, 2021 at 9:36 pm PST | by Staff reports
FEMA opens first COVID mass vaccination site, Public Health clears K-6 in-school classes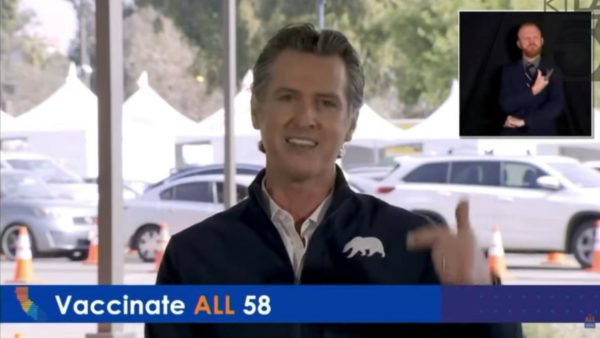 LOS ANGELES – The Federal Emergency Management Agency opened its first two mass vaccination sites in the nation Tuesday, one in Oakland at the Oakland Coliseum in Northern California, and one on the campus of California State University, Los Angeles.
Staffed by members of the National Guard, the site in the heavily Latino populated East L.A. is part of an effort to reach communities that have suffered disproportionately during the coronavirus pandemic crisis. According to a spokesperson for FEMA, once it is fully staffed and operational the goal is to vaccinate up to 6,000 people a day.
The Cal State site is "proximate to a community that has been disproportionately impacted by this pandemic," said California Gov. Gavin Newsom who was present for the opening. "The effort here is to address that issue forthrightly."
"These new sites will help us get lifesaving vaccines to some of the California communities most in need," Newsom said adding. "I thank the Biden-Harris Administration for standing with us as we continue our efforts to safely, swiftly and equitably vaccinate all Californians."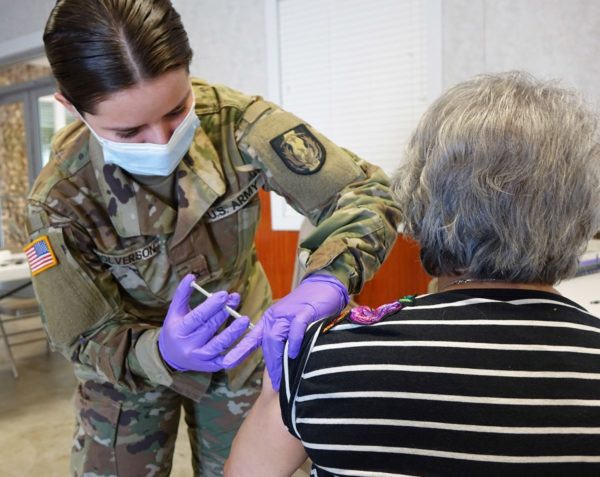 Also opening this week will be four mobile vaccination clinics – two paired with each vaccination site – which can be deployed to multiple locations within the community to amplify and provide distribution to areas that otherwise lack sufficient support.
The two mega sites are part of an ongoing effort by the Biden-Harris Administration to ramp up vaccinations. Currently there is on average nearly 1.7 million doses being administered to Americans per day, according to the Centers for Disease Control and Prevention. State Public Health offices across the nation are reporting that coronavirus deaths are down sharply over the past six weeks, and new cases of infections have plummeted.
The Los Angeles County Department of Public Health announced Tuesday that LA County's adjusted case rate has remained under 25 new cases per 100,000 people for five consecutive days, meeting the State requirements for schools to open on-site learning for grades TK through 6. Students in grades TK through 6 are permitted for on-site learning if the school is in full compliance with state and county directives. Many of the directives are not new and very familiar to schools that re-opened under the waiver program or for services for high need students.
A spokesperson for Public Health noted that "It is understandable some parents may not currently feel comfortable sending their children back to school for onsite learning. Schools offering on campus learning opportunities should also continue to offer 100% distance learning opportunities. Please remember that it is the decision of the school district or the school as to whether they will reopen for onsite learning for grades TK through 6."