February 21, 2021 at 10:02 pm PST | by Brody Levesque
500,000 Americans dead from COVID-19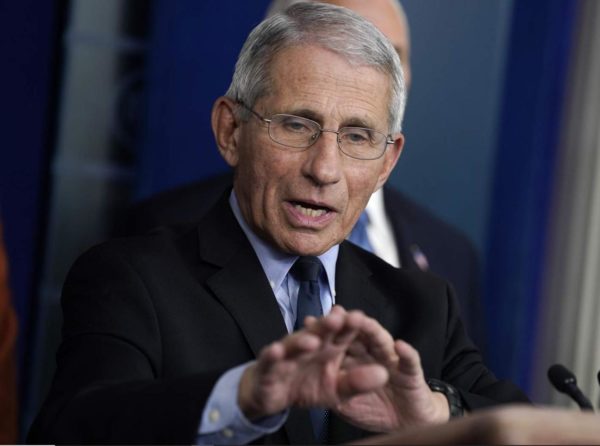 LOS ANGELES – According to a tally based on data compiled by NBC News and the Johns Hopkins Center for Systems Science and Engineering Coronavirus Resource Center, over 500,000 Americans have lost their lives to COVID-19 as of Sunday.
The coronavirus has claimed the lives of more than 2,462,000 people worldwide, according to data compiled by Johns Hopkins University. The death toll in the U.S. is the highest in the world, even though the country has less than 5 percent of the global population NBC News reported.
The Johns Hopkins data shows that there has been more than 28,206,600 confirmed cases in the United States. In California there has been 3,508,534 cases including 49,334 deaths according to the San Francisco Chronicle.
U.S. public health experts alongside government officials are urging Americans to maintain safety protocols and precautions, especially wearing masks and maintaining social distancing to slow the spread of the virus.
"We are still at about 100,000 cases a day. We are still at around 1,500 to 3,500 deaths per day. The cases are more than two-and-a-half-fold times what we saw over the summer," Dr. Rochelle Walensky, the director of the Centers for Disease Control and Prevention, said on NBC's "Meet the Press" on Sunday.
"It's encouraging to see these trends coming down, but they're coming down from an extraordinarily high place," she added.
Dr. Anthony Fauci the director of the National Institute of Allergy and Infectious Diseases and chief medical advisor to President Joe Biden on Sunday warned Americans to steel themselves against a sense of Covid-19 complacency even as coronavirus infections plummet and some scientists predict that herd immunity is just around the corner.
"The slope that's coming down is really terrific — it's very steep, and it's coming down very, very quickly. But we are still at a level that's very high," Fauci said on NBC's "Meet the Press."
Fauci told Meet the Press anchor Chuck Todd that he didn't want people to think that just because the slope of infections was in sharp decline that "we're out of the woods now."
"We're not. Because the baseline of daily infections is still very, very high," he said. "It's not the 300,000 to 400,000 that we had some time ago, but we want to get that baseline really, really, really low before we start thinking that we are out of the woods."
White House press secretary Jen Psaki said about 2 million of the 6 million COVID-19 vaccine doses delayed by last week's winter weather were delivered over the weekend. As for the rest, "We expect to rapidly catch up this week," Psaki said on ABC News Sunday talk show This Week.
On Saturday the Los Angeles County Department of Public Health (Public Health) has confirmed two additional cases of COVID-19 variant B.1.1.7 (U.K. variant), totaling 14 cases in Los Angeles County. 
This variant is known to spread more easily and quickly than other variants and is circulating in the state and county. In January 2021, scientists from U.K. reported evidence that suggests the B.1.1.7 variant may be associated with an increased risk of death compared with other variants.
"More studies are needed to confirm this finding. It is crucial for everyone to keep at least six feet of distance from others and to wear a mask whenever around people that don't live with them. These measures limit the spread of the virus and known variants and can reduce the likelihood of a surge in cases due to this variant," a spokesperson for Public Health said in a statement.