February 19, 2021 at 10:04 pm PST | by Brody Levesque
Vaccine inequities remain, COVID testing no longer needs appointments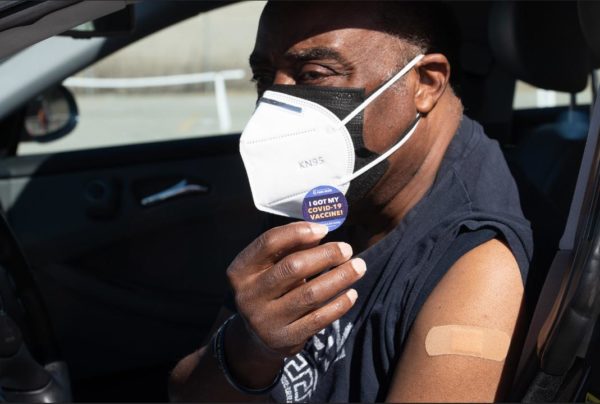 LOS ANGELES – The vaccination rate for seniors in Los Angeles County has increased dramatically over the past 10 days, but inequities remain as Latino and Black residents receive vaccinations at a significantly lower level than white and Asian American residents, according to data released Friday by the Los Angeles County Department of Public Health.
"There are marked inequities in vaccination coverage across the county.  These inequities are unacceptable, and demand renewed efforts to ensure access to vaccines for people in the hardest-hit communities," said Dr. Barbara Ferrer, Director of Public Health. "We are further engaging our community partners to identify additional strategies and resources to ensure a more equitable distribution of vaccines that quickly improves vaccination rates across Black, Brown, and Native communities." 
This week, the County received 262,925 doses of COVID-19 vaccine in L.A. County for a total of 1,831,075. To date, nearly 1,677,000 doses of vaccine have been administered across the county. Of those vaccinated, 471,162 people have received second doses.
The rate of vaccination among White and Asian residents in L.A. County continues to be significantly higher than that among Black/African American and Latino/Latinx residents.  Black/African Americans have received 5.2% of vaccinations administered to date, while accounting for 9% of the 16 and older population. Latinx residents received 23% of vaccinations, while accounting 46% of the 16 and older population of the County.
"Public Health is committed to increase access to the vaccine," the department wrote in a media release adding;
We are expanding mobile vaccination units to better serve the needs of seniors and others who have limited mobility. We are mobilizing community health workers with information in multiple languages on available vaccination services to provide assistance to local residents in underserved communities for scheduling appointments and accessing vaccination services. Nearly 400 sites in L.A. County are administering the vaccines, including federally qualified health clinics, pharmacies, hospitals, and large capacity vaccination sites. Together the County had the capacity to administer 500,000 -600,000 doses this week, although we only received an average of 230,000 doses per week over the past two weeks.
Starting next week, Angelenos can get tested for the coronavirus without first making an appointment, the Los Angeles Times reported.
"That's right," Los Angeles Mayor Eric Garcetti said during a briefing Friday. "You don't need to set up an appointment. Just show up during normal hours of operation."
The change applies to the city's eight testing locations, where residents can walk up or drive through for testing.
The city provides free coronavirus testing to all Los Angeles County residents, regardless of insurance status.
Public Health confirmed 150 new deaths and 2,459 new cases of COVID-19 Friday. Testing results are available for nearly 5,740,000 individuals with 19% of people testing positive. Friday's daily test positivity rate is 4.5%. 
COVID-19 vaccine supply continues to be very limited. For information about vaccine appointments in L.A. County, when your turn is coming up, to sign up for a vaccination newsletter, and much more;
visit:  www.VaccinateLACounty.com  and www.VacunateLosAngeles.com (Spanish).