LA County to consider basic income of $1K to 1,000 County residents
"We must explore guaranteed income and other measures of
poverty alleviation as permanent County policy"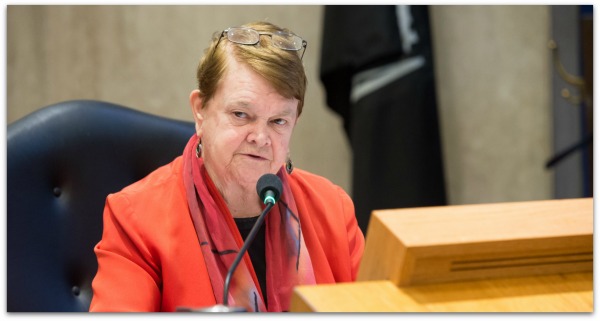 LOS ANGELES – A proposal for a guaranteed income pilot program to provide monthly payments for approximately 1,000 of the County's poorest residents for three years is under consideration by the Los Angeles County Board of Supervisors. The motion put forward by Supervisors Holly Mitchell and Sheila Kuehl would provide this basic monthly income for a three year period.
According to the motion, the county chief executive's office would have 60 days to establish a plan for the guaranteed income pilot program. The Los Angeles Times reported that the County would need at least $36 million to finance its program as proposed in the motion.
"We must fundamentally shift the idea that people who face financial insecurity have somehow failed, and instead recognize that it is the inequity and lack of access built into our economy and government assistance programs that have failed us," Mitchell and Kuehl said.
The details on participant qualifications and other details have not been worked out. The Board is set to vote on the motion next Tuesday.
"A guaranteed income program provides households with financial stability during sharp economic swings, alleviates stress and broadens recipients' horizons," Mitchell and Kuehl said. "Importantly, these programs come without the scrutiny and work requirements of programs such as welfare and food stamps."
This motion comes following the new citywide, anti-poverty proposal by Los Angeles Mayor Eric Garcetti that would give cash — without any obligations — to thousands of city residents in the coming months which was reported in April by the Los Angeles Times.
Garcetti's $24-million Basic Income Guaranteed program would provide $1,000 a month to 2,000 Los Angeles families for a year. There will be no obligation on how to spend the money, according to the mayor's office.
"Long before the dual pandemic – both public health and economic – caused by COVID-19,
the United States' (U.S.) and Los Angeles' economies have been plagued by instability, much of it caused by staggering levels of inequality. As we endeavor to create a more resilient economy and Los Angeles County (County), we must explore guaranteed income and other measures of poverty alleviation as permanent County policy, not just as an emergency measure to help with this crisis.
The coronavirus crisis has heightened and made more vivid what was already clear to
many: the inequities in our economy have been a matter of life and death for many of our most vulnerable County residents. Prior to the COVID-19 epidemic, the safety net failed to address the structural issues that have been keeping many children and their families trapped in poverty."
Directly relating to the motion put forward by Mitchell and Kuehl, in the Fall of 2019, the Williams Institute at the University of California Los Angeles School of Law published a study that disclosed that LGBTQ people collectively have a poverty rate of 21.6%, which is much higher than the rate for cisgender straight people of 15.7%. There are those who are head of single-person households and have children reflected in that grouping.
Addressing the negative economic impact specifically in terms of housing costs that the coronavirus impact has had with the County's LGBTQ community, speaking last Fall with journalist Karen Ocamb, Supervisor Kuehl noted;
"I think LGBTQ people have suffered greatly in the pandemic because we always were more vulnerable as a group, in terms of our revenue income, our ability to thrive," Kuehl said. "I think we should be very concerned about each other as a community and making certain that people can stay in their housing in these very difficult and dangerous times."
Los Angeles Mayor: Supreme Court decision "fundamentally un-American"
Mayor Eric Garcetti spoke to the Los Angeles Blade reflecting on Friday's U.S. Supreme Court reversal of Roe v. Wade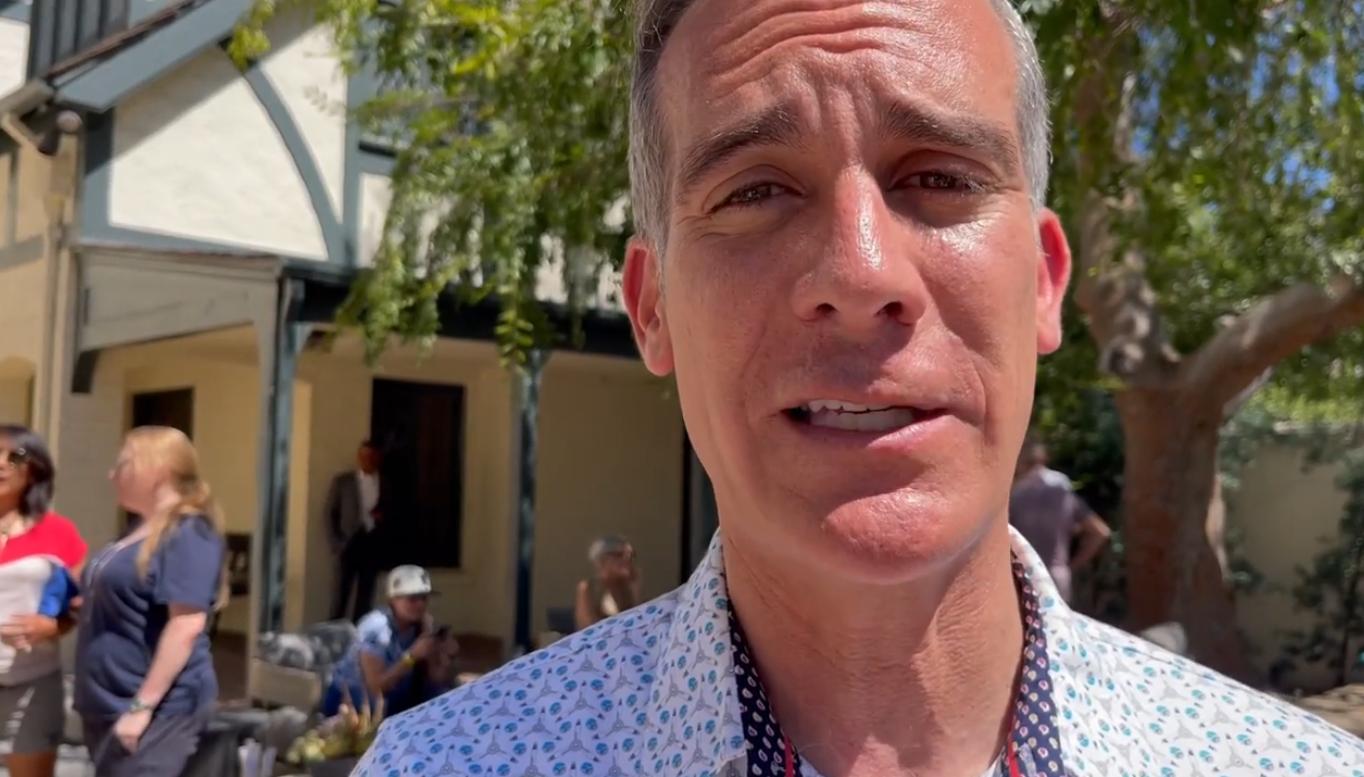 LOS ANGELES – During the Los Angeles Mayor's Pride Garden Party held at The Getty House, the official residence of the mayor Saturday afternoon, Mayor Eric Garcetti spoke to the Los Angeles Blade reflecting on Friday's U.S. Supreme Court reversal of Roe v. Wade.
Garcetti noted that "here in LA we defend those rights" after taking aim at the actions of the high court Friday in the ruling on the Mississippi case of Dobbs v. Jackson Women's Health clinic. "Make no mistake, we have to be active," Garcetti added.
WATCH:
Reminder: 101 closed through DTLA until 10pm Sunday
The closure began at 10 p.m. Saturday and will be completed by 10 p.m. Sunday, the Los Angeles Bureau of Engineering announced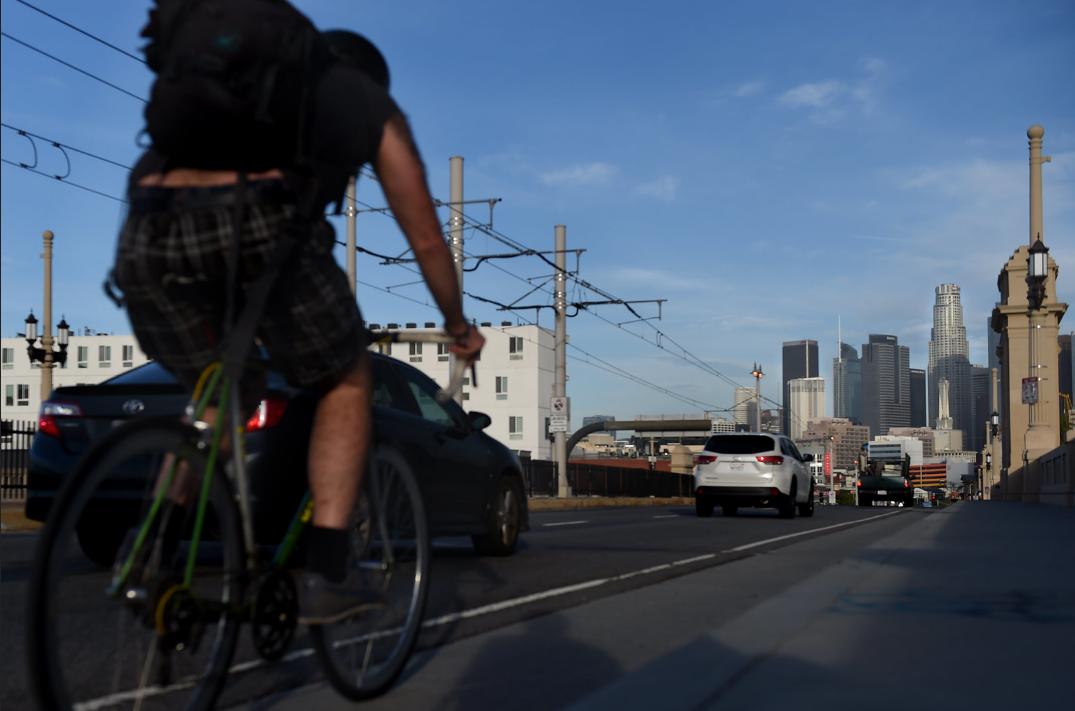 LOS ANGELES – (KTLA) Motorists are being reminded that the stretch of 101 through the downtown area of Los Angeles is shut down for road restoration and reconstruction work.
KTLA reported the closure began at 10 p.m. Saturday and will be completed by 10 p.m. Sunday, the Los Angeles Bureau of Engineering announced.
The 24-hour closure between State Route 60 and the 10 Freeway interchange is needed for the Sixth Street Viaduct Replacement Project, which aims to replace the original, seismically-deficient structure built in 1932, authorities said.
During the closure, the California Department of Transportation will also be doing slab replacement work along the same stretch of the 101 Freeway.
The closure will center around the east side of the viaduct construction site in Boyle Heights. While the stretch is closed, drivers headed west on State Route 60 from the Pomona area will not be able to access the 101, officials said.
Off-ramps and on-ramps in the area will also be closed during as road work gets underway.
Drivers who reach the closure will see signs directing them to a detour.
The new $588 million viaduct is expected to be completed in Summer of 2022, stretching between Boyle Heights and the Arts District.
Officials say it is the largest bridge project in the history of Los Angeles.
LA-DWP & Mayor Garcetti announce new outdoor watering restrictions
Sprinkler watering will be allowed Monday & Friday at odd-numbered addresses in the city, and even-numbered addresses on Thursday & Sunday

LOS ANGELES – In a press conference Tuesday Los Angeles Mayor Eric Garcetti and officials from the Los Angeles Department of Water and Power (LADWP) announced that outdoor watering in the city will be restricted to two days a week starting June 1.
The announcement comes as the Metropolitan Water District of Southern California declared an unprecedented water shortage emergency two weeks ago, imposing restrictions after MWD's board voted to adopt the emergency measures to "reduce non-essential water use" in certain areas. Cities and smaller water suppliers that get water from MWD are required to start restricting outdoor watering to one day a week, or to find other ways to cut usage to a new monthly allocation limit.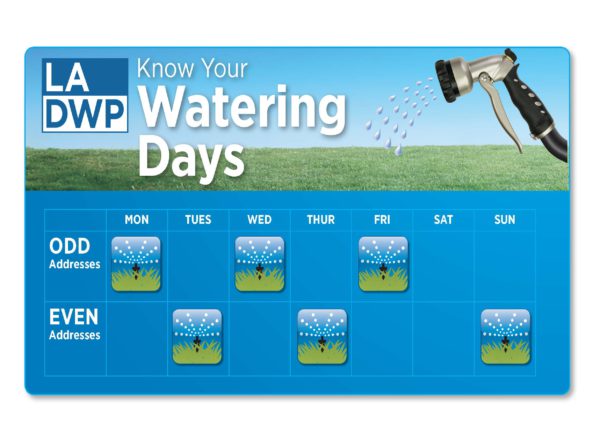 In Tuesday's press conference Mayor Garcetti said L.A.'s two-day limit was still more lenient than the one imposed by the Metropolitan Water District of Southern California, which has ordered many of its member agencies to restrict outdoor watering to once a week.
Sprinkler watering will be allowed on Monday and Friday at odd-numbered addresses in the city, and even-numbered addresses on Thursday and Sunday.