L.A. County Supervisor Sheila Kuehl Emphatic That 'Prop 21 Is Good'
LGBTQ renters, in particular, need Prop 21. Not only to avoid the risk of eviction during the COVID pandemic, but also because violent hate crimes in LA County are on the rise.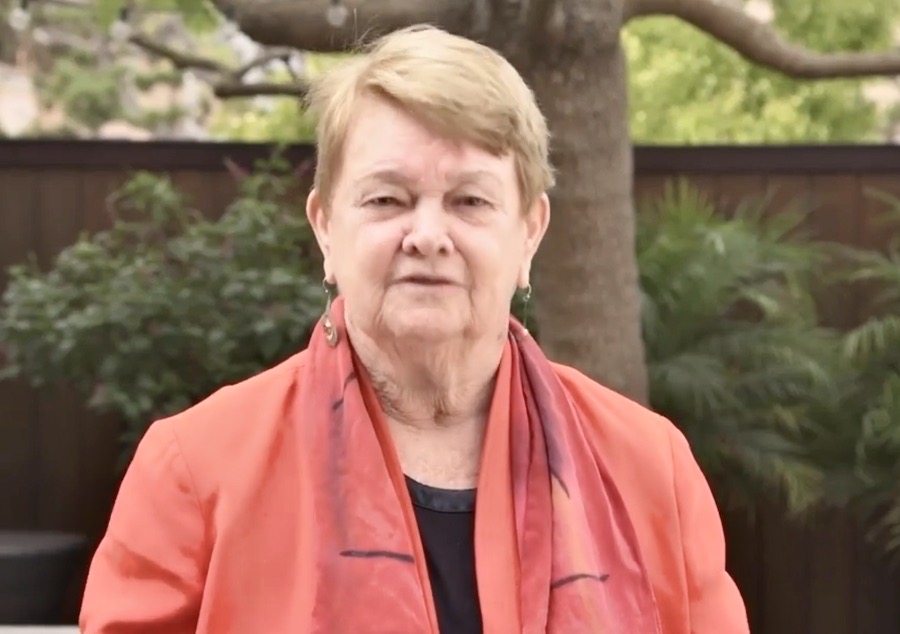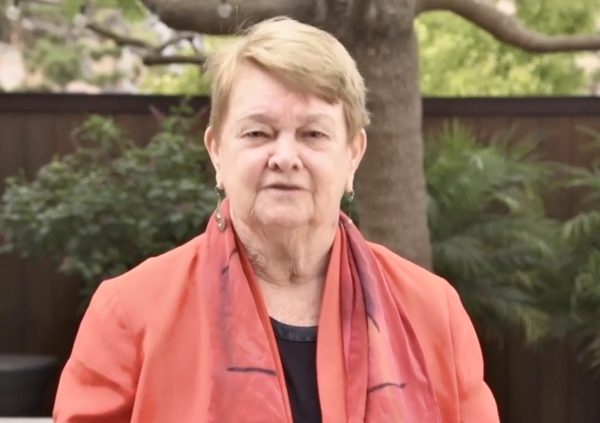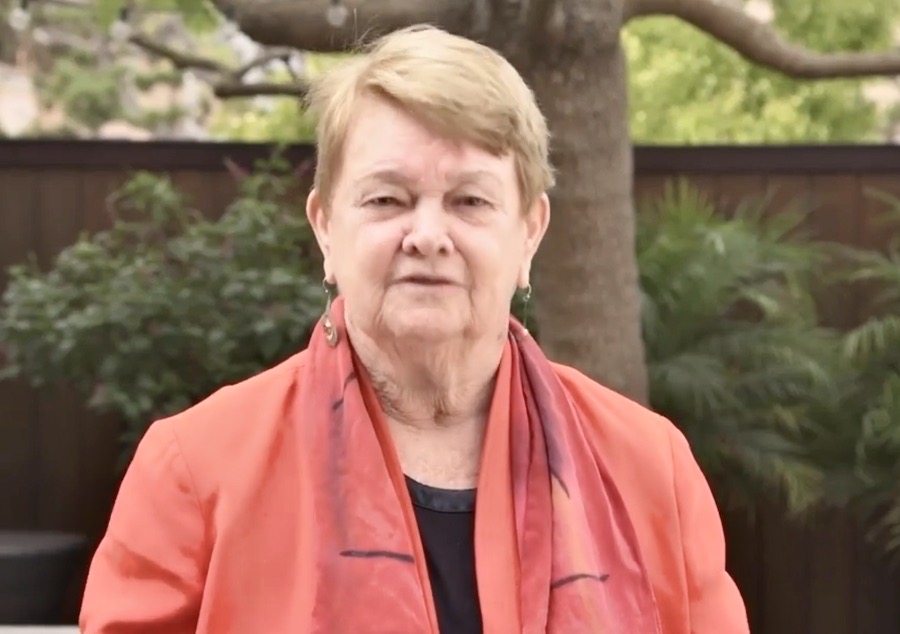 SANTA MONICA – For decades, Sheila Kuehl's house in Santa Monica has served as a hub for political networking, fundraising, and advocating for progressive issues, candidates, and campaigns with her close friend and senior advisor Torie Osborn. Renown in California for her historic work fighting for gender and LGBTQ equality, Kuehl's legislative career has long included representing renters in Santa Monica and West Hollywood. "Strongly" endorsing Prop 21, the Rental Affordability Act, is a matter of good governance.
Prop 21 is the statewide ballot measure that puts limits on unfair, sky-high rent increases, reins in corporate landlord greed, and prevents homelessness. Top experts at USC, UCLA, and UC Berkeley agree that sensible rent limits are key for stabilizing California's housing affordability crisis. That's why Reps. Maxine Waters, Karen Bass and Barbara Lee, the California Democratic Party, the ACLU, the California Nurses Association, the California Alliance for Retired Americans, Black Lives Matter, the Los Angeles Times, and a slew of LGBTQ organizations and individuals — including LA City Councilmember Mike Bonin and LA Unified School Board member Jackie Goldberg — have thrown their full support behind Prop 21.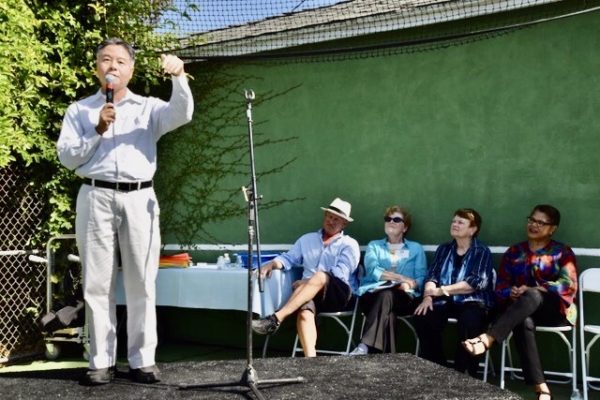 Kuehl's endorsement derives naturally from her long history of trying to bend the arc of the moral universe toward justice. A popular teenage actress who played Zelda Gilroy on the 1959/early 1960s sitcom The Many Loves of Dobie Gillis, she suffered anti-gay discrimination that cost her a spinoff show and subsequent blacklisting. Nonetheless, she prevailed. She attended UCLA, then Harvard Law School where she became the second woman to win the prestigious Ames Moot Court Competition. Afterwards, panel judge Supreme Court Justice Thurgood Marshall told her, "Lady, I like your style."
Kuehl's historic election to the California State Assembly in 1994 as the first openly gay person in the state legislature (see the documentary "Political Animals" for more) was hailed as one of the only bright spots in the dark gloom that year as Newt Gingrich profoundly changed the Republican Party from moderate/conservative to unscrupulous extreme right-wing Bible-thumpers. But she kept focused on passing legislation that would expand human rights under law. And while much attention was paid to new Democratic Gov. Gray Davis signing the then-Assembly Judiciary Committee chair's historic LGBT student bill, AB 537, on Oct. 2, 1999, before an historic ANGLE gala with President Bill Clinton, he also signed Kuehl's Assembly Bill 1670 that expanded the Fair Employment and Housing Act to include: "Prohibiting a housing owner from harassing a tenant or prospective tenant on any basis protected under FEHA, such as race, ethnicity, gender, religion, or disability."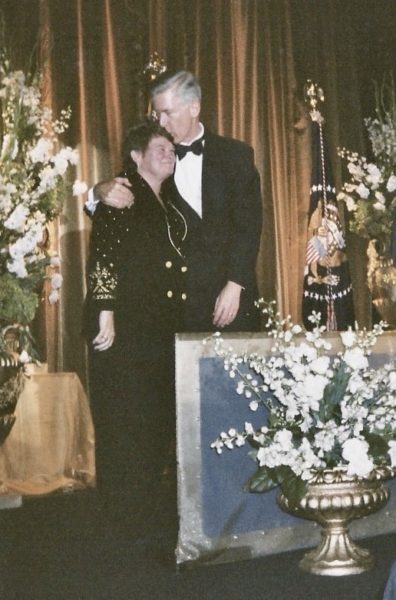 "If California is to serve as a model for America's new and diverse society, every person must feel secure that their civil rights will be protected," Kuehl told the LA Times, "especially where they live and where they work. Discrimination has no place in a just society."
"I was in the legislature in the early nineties with [Assemblymembers] Jim Costa and Phil Hawkins brought a bill to deny local government the ability to enact rent control ordinances. Before that, only eight local governments in the whole state had enacted serious rent control ordinances in modern times," Kuehl says. "People forget that in World War Two, there were very serious rent control ordinances in California, especially in Southern California, because people were needed to work in the aircraft plants. And everybody was trying to make a bazillion dollars off the fact that everybody was moving to Southern California. So rent control was enacted. But under Costa-Hawkins, you could not enact a rent control ordinance in your local city, even if everybody was for it, even if the city council wanted it — in some cities for any housing that had been built after 1978 and in every other city, anything built after 1995."
Well, says Kuehl, "that is everything built in the last 25 years may not have rent control applied to it! So, what's happened to us is we have a crushing homelessness problem. And though everyone said at the beginning, 'Oh, these are sick people. These are mentally ill people.' That is not what the data shows now. What the data shows now is that because of Costa-Hawkins and the fact that we cannot enact any rent stabilization ordinances that mean anything and that cover all of our housing — people are being priced out of their housing every day, hundreds every day. So that even though we house now over 10,000 people a year who are homeless and buying shelter for 20,000 more, so many people fall into homelessness. It overtakes that number and it grows every year."
"So, I am strongly for Prop 21, because all it does is to say that local cities and counties in the unincorporated areas can enact rent control ordinances if their governing bodies want to do that," says Kuehl, who was elected to the LA County Board of Supervisors in 2014, representing nearly two million people in the 3rd District.
Kuehl doesn't let her some of her former Democratic colleagues go unscathed.
"In 1994, there was a Republican majority elected in the Assembly that lasted for two years. But in 1996, when the Democrats took the Assembly back, it was still like it is in Congress where taking a Republican seat into the Democratic category does not mean that you get a progressive Democrat. What you get is the somewhat fearful Democrat who essentially is concerned about the challenge that will come in the next year, because like Congress, they run every two years," Kuehl says. "So we got quite a few moderate Democrats and they were afraid because the realtors were putting in a lot of money against them and renters are not organized to help people win elections. And so even if you're for them, you're at risk because no one supports you. So there were enough votes even after we took it back in 96 to enact Costa Hawkins."
Kuehl suggests that's what happened with Prop 10, a previous attempt to repeal Costa-Hawkins.
"We saw in the last election where this measure was brought — it's so easy for realtors and others with lots of money to put in lots of money saying this is a bad thing for renters, which is just the opposite of the truth. I think if you see a lot of ads for something you should always vote the other way. It's only entities with an interest, with a lot of money that are trying to convince you by telling you a lot of lies that something is bad," Kuehl says. "Prop 21 is good. It is good for renters — and it is not bad for people who own rental housing, unless they want to price down because it allows for a reasonable return. It gives you the ability to pass through emergency repairs that you have to make. It simply helps to stabilize housing and help us get a handle on this huge homelessness crisis, which has made much worse by COVID."
LGBTQ renters, in particular, need Prop 21. Not only to avoid the risk of eviction during the COVID pandemic, but also because violent hate crimes in LA County are on the rise.
"I think LGBTQ people have suffered greatly in the pandemic because we always were more vulnerable as a group, in terms of our revenue income, our ability to thrive," Kuehl says. "I think we should be very concerned about each other as a community and making certain that people can stay in their housing in these very difficult and dangerous times."
Senate acquits Trump 57- 43 in 2nd impeachment trial
The vote was cast after lawmakers scrapped plans to depose witnesses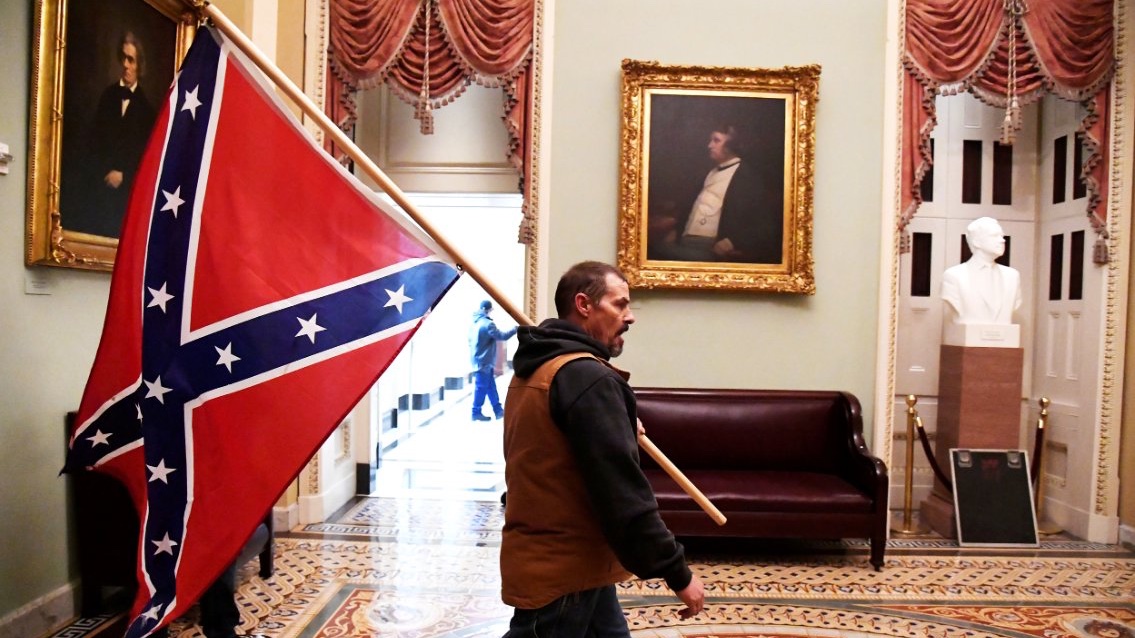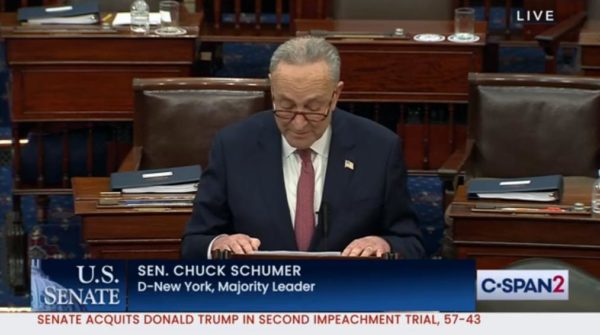 WASHINGTON – The United States Senate in a vote of 57 to 43 Saturday acquitted former President Donald Trump, who was charged in the one Article of Impeachment by the U. S. House for inciting the insurrection at the U.S. Capitol on January 6th, 2021. The Constitution requires a two-thirds majority to convict or 67 votes.
The House Impeachment Managers spoke to reporters after the Senate vote to acquit the ex-president telling reporters, "We have shown Trump is a disgrace to our country."
Trump issued a statement thanking his defense team and supporters that read in part;
"[…] My deepest thanks as well to all of the United States Senators and Members of Congress who stood proudly for the Constitution we all revere and for the sacred legal principles at the heart of our country.
This has been yet another phase of the greatest witch hunt in the history of our Country. No president has ever gone through anything like it, and it continues because our opponents cannot forget the almost 75 million people, the highest number ever for a sitting president, who voted for us just a few short months ago.
Our historic, patriotic and beautiful movement to Make America Great Again has only just begun. In the months ahead I have much to share with you, and I look forward to continuing our incredible journey together […]"
One Capitol Hill source reflecting on Trump's statement told the Blade, "Not one word of remorse in that mess. [statement on the acquittal.] He doesn't even acknowledge what a tragedy and travesty Jan. 6 was- he doesn't care."
A leading progressive coalition of more than 220 national organizations which promote and protect the civil rights of Americans, the Washington D.C. based 'The Leadership Conference on Civil and Human Rights' issued a statement from its interim president and CEO Wade Henderson after the Senate acquitted Trump;
"Despite the unmistakably clear evidence, only a handful of Republican senators found the moral fortitude to put partisan politics aside and hold Donald Trump accountable for the deadly insurrection. There is no question to fair-minded Americans that Trump weaponized blatant lies and incited a white supremacist, anti-Semitic mob to try to stop the peaceful transition of power.
The white supremacy that undergirded Trump's deadly rhetoric and fueled the insurrection is not new. The failure to convict Trump only highlights the actions we must take as a part of our country's long overdue reckoning with white supremacy and white nationalism."
One of the House Impeachment Managers, California Congressman Ted Lieu, (D-Santa Monica/Long Beach) tweeted after the vote;
"57 United States Senators concluded President Trump was guilty of inciting an insurrection. The highest bipartisan vote to convict in US history. That's a damning vote."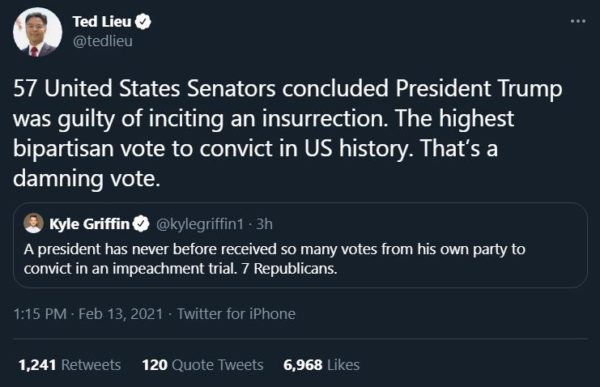 President Joe Biden, who is spending the weekend at Camp David, the presidential retreat in the Catoctin Mountain Park near Thurmont, Maryland, issued a statement late Saturday evening regarding the verdict;
"It was nearly two weeks ago that Jill and I paid our respects to Capitol Police officer Brian Sicknick, who laid in honor in the Rotunda after losing his life protecting the Capitol from a riotous, violent mob on January 6, 2021.

Today, 57 Senators – including a record 7 Republicans – voted to find former President Trump guilty for inciting that deadly insurrection on our very democracy. The Senate vote followed the bipartisan vote to impeach him by the House of Representatives. While the final vote did not lead to a conviction, the substance of the charge is not in dispute. Even those opposed to the conviction, like Senate Minority Leader McConnell, believe Donald Trump was guilty of a "disgraceful dereliction of duty" and "practically and morally responsible for provoking" the violence unleashed on the Capitol.

Tonight, I am thinking about those who bravely stood guard that January day. I'm thinking about all those who lost their lives, all those whose lives were threatened, and all those who are still today living with terror they lived through that day. And I'm thinking of those who demonstrated the courage to protect the integrity of our democracy – Democrats and Republicans, election officials and judges, elected representatives and poll workers – before and after the election.

This sad chapter in our history has reminded us that democracy is fragile. That it must always be defended. That we must be ever vigilant. That violence and extremism has no place in America. And that each of us has a duty and responsibility as Americans, and especially as leaders, to defend the truth and to defeat the lies.

That is how we end this uncivil war and heal the very soul of our nation. That is the task ahead. And it's a task we must undertake together. As the United States of America."
LGBTQ media advocacy organization GLAAD's President and CEO Sarah Kate Ellis, in a media statement wrote; "the Trump administration will forever be defined by misinformation and violence, tactics the former president weaponized against LGBTQ people and other vulnerable communities before turning them loose on our government on January 6th."
Ellis continued noting;
"The verdict does not reflect the truth understood by a majority of Americans, that Donald Trump recklessly and maliciously directed his supporters to attack the Capitol and our democracy. The Trump administration will forever be defined by misinformation and violence, tactics the former president weaponized against LGBTQ people and other vulnerable communities before turning them loose on our government on January 6th.

Senators voting to acquit are now and for all of history recorded for their cowardice in failing to hold the former president accountable for his lawless, destructive behavior. Let this be a turning point for our country, where we demand a return to shared core values of truth, safety and integrity to protect the least among us, especially from those chosen to lead us."
Republican Senate Minority Leader Mitch McConnell (R-Ky.), offered up a withering criticism of Trump's behavior. McConnell said Trump was "practically and morally" responsible for the Jan. 6 attack and suggested that he could face criminal charges. McConnell had been one of the 43 GOP Senators who voted to acquit.
McConnell said he would have "carefully considered" convicting Trump if he still held office, but ultimately determined that he, as a former president, was not "constitutionally eligible" for a conviction.
One of the ex-president's supporters blamed the Democrats; "This impeachment trial did nothing to bring the domestic terrorists who committed this heinous attack to justice," said Sen. Ted Cruz (R-Texas). "It merely satisfied Democrats' desire to once again vent their hatred of Donald Trump and their contempt for the tens of millions of Americans who voted for him."
Speaker of the House Nancy Pelosi (D-San Francisco) angrily chastised the 43 Republican Senators over their votes in the acquittal saying in a statement:
"Senate Republicans who voted not to convict chose to abandon the Constitution, the Country and the American people with this vote."
The Speaker also noted that "the Congress and Country can take great pride in the House Impeachment Managers, who defended our Constitution & Democracy with a moving presentation demonstrating love of country and loyalty to our oath and the facts."
In a letter to his supporters, House Intelligence Chairman Rep. Adam Schiff, (D-Burbank) remarked;
"[…] When I served as lead manager of the first impeachment, we warned the Senators that if they failed to convict Donald Trump after he betrayed our national security, he would do so again, that he had compromised our elections and he would do so again. We warned that they would not change or constrain him. That truth mattered little to him, what's right mattered even less, and decency not at all.
[…] As long as I live, I will never understand how the Republican Senators who voted to acquit can reconcile themselves with the consequences of that vote, or where this will place them in history. Why run for the Senate at all, if you will be missing in action when the country really needs you? Is the job that important to leave your country defenseless to a demagogue who brought violence down on our heads? How can they fail to see that by doing so, they have enabled him to bring this same hell upon us again, and that next time it could be even worse?
Rep. Jamie Raskin, (D-Md.), the lead House Impeachment Manager, warned senators that their conviction vote would define their legacies.
"This is almost certainly how you will be remembered by history," he said. "It really might not be fair, but none of us can escape the demands of history and destiny right now."