LA fashion house of August Getty Atelier brings diversity
"My clothing is for everyone, every shape, every size, every walk of life. People always ask me, "Where would I wear that to?!"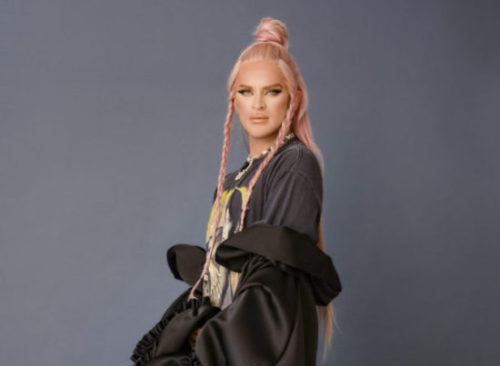 CULVER CITY – When August Getty took the microphone at the Los Angeles Blade's Next Generation of Pride last month, his voice was gravely but his pride was beaming out. Not only was he there to represent the Ariadne Getty Foundation, a sponsor of the event and a key supporter of the Los Angeles Blade, but he was there, entourage in tow, living it out loud and proud.
The night before, at a luxe private event in Los Angeles, Getty not only celebrated his birthday but the presentation of a years in the making fashion line, a vision he calls TINITUS. It's a vision that he has expressed as his own gender non-conforming journey has taken him on a spiritual path, and that journey is part of what TINITUS deals with.
August Getty Atelier launched in 2014 during New York Fashion week, and has been on the rise ever since. Since his standout debut, Getty's fashion has been seen on the world's most exclusive red carpets – The Oscars, The Met Gala and more – and he has dressed some of the hottest celebrities including Zendaya, Kim Kardashian, Paris Hilton, Miley Cyrus and Katy Perry – to name a few.
"My clothing is for everyone, every shape, every size, every walk of life. People always ask me, "Where would I wear that to?!" I simply reply, "Starbucks," Getty told the Los Angeles Blade a week after the successful launch of TINITUS his most recent collection.
Getty's most recent collection, TINITUS was showcased virtually during Paris Fashion Week in March 2021. Digital renderings of his haute couture gowns floated above surreal alien worlds, created in a partnership with the Institute of Digital Fashion, a London-based digital content group. TINITUS was officially launched on July 7th with a stunning collection of photos taken by prolific fashion photographer Ellen von Unwerth.
One of the models, August Getty's sister-in-law Gigi Gorgeous Getty, is especially resplendent in a stunning floor-length skirt and beaded top. Gigi Gorgeous Getty coincidentally met her future husband, August's brother Nats Getty, at a Paris Fashion Week event for August Getty Atelier.
Taking time off from his idyllic vacation in Italy, August Getty chatted with the Blade about TINITUS, Miami drag and wearing couture to Starbucks.
What inspired the name for the collection, TINITUS?
The collection being named TINITUS came very easily to me. I wanted a name that described a personal moment of self-acceptance and transformation—where darkness turns to light. The name comes from the word "tinnitus," which is a hearing condition I share with a very close loved one in my life. It's a constant ringing in the ear—but instead of viewing in a dark way, I choose to view it beautifully.
What inspirations did you pull from to create the collection?
I pulled inspirations from many places for TINITUS, from English mythology to Salvador Dali paintings. I needed this world to be a treasure chest of artistic references. An important part of this process was looking at something that's abstract and make sense of it in my own life, art, and vision. In some of the garments, you may even see imagery reminding you of some of my past collections. This was to evoke the feeling of familiarity and yet positive change.
What was the largest challenge in creating TINITUS?
The hardest part was entering a digital space where I had to give complete trust to our collaborators, I was entering their world while creating my own. The experience turned out to be quite remarkable. I learned a lot about both patience and trust, and I am forever grateful. I've applied the things that I've learned further into our company and into our own website.
How does TINITUS relate to your previous collections?
A common thread between each of my collections is my craft of storytelling. Every collection is very different from the last but with detailed elements which keep the DNA of our atelier evolving. Throughout my previous work, there has also been the reference of the infamous "Getty Girl," a polarizing mystical being that surpasses time. This collection was different. This story is less surreal and is something more relatable and personal to everyone, not just myself.
Who do you design clothes for? Is there an abstract customer or client you create for?
My clothing is for everyone, every shape, every size, every walk of life. People always ask me, "Where would I wear that to?!" I simply reply, "Starbucks." My personal journey through gender and coming out as non-binary has taught me so much, and it has made my work and my demand for inclusively that much louder.
Where do you hope to take August Getty Atelier next?
Oh my gosh, I just finished my collection! Let me sit down for a moment! I'm just kidding, I am already working our next collection for Paris Haute Couture Week next fall. You'll have to wait and see though—I'm sworn to secrecy.
Tell us about the casting process for modeling – who do you choose to rep your work and why?
The model casting is such a fond memory of mine. Something that photographer Ellen von Unwerth and I wanted to evoke was personality and passion, so it was important to select a diverse cast who embodied this. I invited Ellen to The Palace, a very well-known drag bar in Miami. I introduced her to my friends, and she watched them perform. I think she was quite amazed, and we couldn't stop smiling. All our models are so incredible, and we remain close.
The collection has a beautiful story of self-acceptance, what compelled you to spotlight that?
Self-acceptance—and acceptance overall—is something the world needs, and especially with the tough year in 2020, I needed to do my part. To use my craft and hopefully show just one person that they are not alone, to let people know they're going to be okay. I've been there, I'm still there, but now we have each other.
Biggest design influence? Who inspires you?
You do, our beautiful LGBTQIAA+ community.

To learn more, visit www.augustgetty.com. Instagram @augustgettyatelier.
How rise of school surveillance software affects LGBTQ students
"Should students who identify as LGBTQ be identified from monitoring software, and potentially be disciplined or punished?"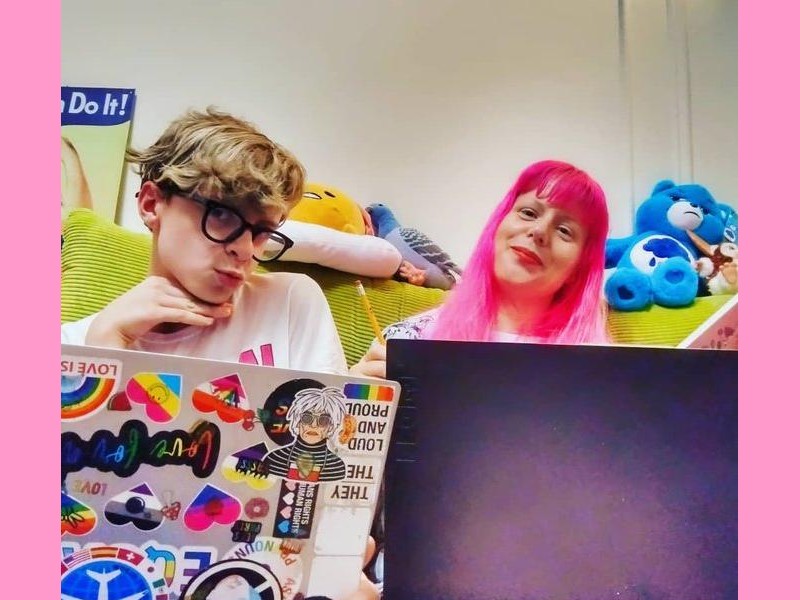 By Anne Wen | NEW YORK CITY – During the pandemic, 15-year-old Desmond Napoles looked up the definition of sexuality out of personal interest on their school-issued tablet. The New York City sophomore did not realize at the time that school administrators and teachers could be alerted to the search.
As schools increasingly monitor students' online activities, LGBTQ students find themselves at particular risk. The tracking can "out" queer students because the software can notify school officials or law enforcement officers of searches related to sexuality and other topics. And it can make it harder for LGBTQ students, in particular, to access sexual health information online.
The increase in district-issued devices during the COVID-19 pandemic has exacerbated worries among some queer students, who now feel they are constantly watched by their schools at home and school.
"When you realize that you're being tracked and you looked up something already, it's pretty stressful," said Napoles. The New York City Department of Education did not respond to questions from Youth Today about its use of monitoring software. But the district signed a contract with tracking software company GoGuardian in 2021, according to Bloomberg.
"UNINTENDED BUT HARMFUL CONSEQUENCES"
Eighty-nine percent of teachers surveyed in a spring 2022 Center for Democracy & Technology poll said their school monitors student activity on school-issued or personal devices.
Desmond Napoles (Photo by Aaron Williams)
"When you realize that you're being tracked and you looked up something already, it's pretty stressful," said Desmond Napoles.
"Students are working under the false assumption that certain things — their chats, their documents — are private, when in fact, they're being actively monitored by the school," said Cody Venzke, one of the authors of the report. "That can come as a shock for students not aware that what they're writing in the document they thought was their private journal is in fact being scanned by an algorithm and potentially relayed to school counselors or even law enforcement."
A U.S. Senate investigation into educational technology companies that sell products to monitor students' online activity found that the products "raise significant privacy and equity concerns."
"Studies have highlighted unintended but harmful consequences of student activity monitoring software that fall disproportionately on vulnerable populations: artificial intelligence and algorithmic systems frequently mischaracterize students' activity and flag harmless activity as a 'threat,' and students from minority or marginalized communities, including students of color and LGBTQ students, are far more likely to be flagged," according to the Senate report, which focused on companies including Gaggle, GoGuardian, Bark Technologies and Securly Inc.
The Senate report noted research showing that algorithms used in the products are more likely to flag language used by people of color and LGBTQ students as problematic, and that, since LGBTQ students largely prefer to seek help online, some of these monitoring tools' website filtering features "frequently" prevent them from accessing health information by flagging words related to sexual orientation.
"The impacts of these shortcomings range from disproportionate disciplinary rates of LGBTQ students to unintentional outing of LGBTQ students to parents and other adults," according to the Senate report.
In responses to the Senate investigation, the companies emphasized their commitments to student safety. Gaggle, which reports its products are used by about 1,500 school districts, provided a list of more than a dozen school superintendents and officials who had agreed to serve as references for their products.
Gaggle and GoGuardian, two major companies providing surveillance software to schools, declined interview requests from Youth Today.
But in an emailed statement, Gaggle said that its software had helped save the lives of 1,562 students who were planning or actively attempting suicide last school year and noted that LGBTQ youth were four times more likely to consider or attempt suicide than their peers. The company also cited a Gaggle-sponsored white paper that found 85% of educators reported the monitoring software helps reduce the harassment of LGBTQ students.
GoGuardian sent a statement reading, in part, "GoGuardian believes that our schools and classrooms should be spaces where all students are treated equitably and have the opportunity to learn and thrive."
The company noted its work with experts to strengthen "internal resources" in support of marginalized communities, citing recent educational content and a webinars produced in partnership with The Trevor Project, a suicide prevention and mental health organization for LGBTQ youth.
In a statement to Youth Today, a spokesperson for The Trevor Project wrote that the nonprofit does not partner with GoGuardian and does not plan to do so. Earlier this fall, The Trevor Project returned a $25,000 donation from Gaggle, citing concerns about the software's "role in negatively impacting LGBTQ students."
"TECHNOLOGY COULD HAVE BEEN A LIFESAVER"
Photo courtesy of Chris Wood
Chris Wood, executive director of LGBTQ Tech, a nonprofit that provides tech policy advice about LGBTQ individuals, believes that schools ask students to use the services with good intentions, but the inadvertent effects of monitoring make schools less safe for queer students.
"If you can't have a supportive environment at home, then you look to a supportive environment, in the places that you're at most often, like a public school or a library," Wood said. "And if you're then making it harder for them to gain access to those resources, through monitoring or filtering, then you're creating an environment where we're creating a mental health nightmare."
Wood also said that the web filters many districts use to protect students against sexual content, may also inadvertently block advice that helps LGBTQ individuals without supportive biological families.
The way some districts use monitoring software may particularly harm students of color who are LGBTQ, Wood noted, by exposing them to a disparate risk of discipline due to their online activity.
"Technology could have been a lifesaver. It could have been an opportunity for an individual to explore their identity and have safe and equitable conversations about their identity" Wood said. "Instead, we're doing quite the opposite."
To better serve students, teachers should connect LGBTQ students with more resources so that they can come to terms with their identity, said Maria Dolores Cimini, a psychologist and behavioral health researcher at the State University of New York at Albany.
"Should students who identify as LGBTQ be identified from monitoring software, and potentially be disciplined or punished, that is inappropriate," Cimini said. "It is something that could negatively affect their mental health and could even increase increased concerns such as depression, anxiety, and even risk for suicide."
Photo courtesy of Maria Dolores Cimini
Wendy Napoles, Desmond's mother, is thankful for the New York school district's use of filters to prevent students from viewing inappropriate content such as pornography on district devices. Both she and Desmond Napoles acknowledged that the monitoring software can provide safety, especially if a student's search history reveals chronic mental health problems.
But the potential to track a student's search history, including topics related to sexuality and gender, feels like an invasion of privacy, Wendy Napoles said.
"I'm just really worried, as Desmond is, about who is looking at this, and what are they doing with that data?" Wendy Napoles said. "Are teachers seeing it, where they may not have known a child was part of the LGBTQ community, and are they going to treat that child differently?"
********************************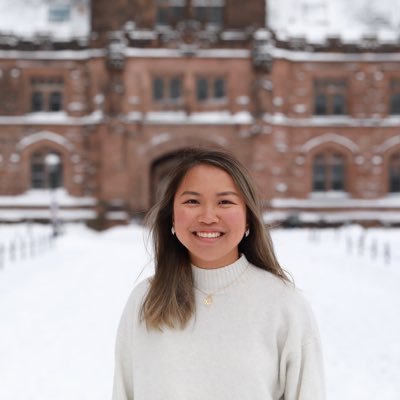 Anne Wen is a Guam-based journalist who covers college education and Pacific islands for The Guardian, Teen Vogue, Pacific Daily News, and Youth Today.
********************************
The preceding article was previously published by Youth Today & is republished with permission.