Facebook services restarting after hours-long global outages
A spokesperson for Facebook said that the company is bringing its services back online although there were still some issues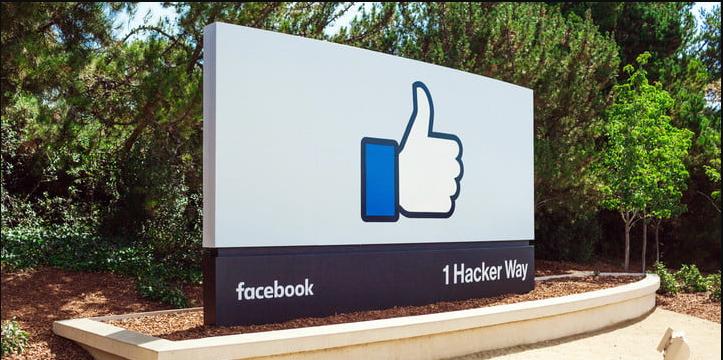 MENLO PARK, Ca. – A spokesperson for Facebook said that the company is bringing its services back online although there were still some issues with its WhatsApp messaging service. The spokesperson also acknowledged that there will be intermittent problems as Facebook, Instagram, WhatsApp & Facebook Messenger are coming back up.
The premier outage tracking website Downdetector.com said it had received 10.6 million reports of problems ranging from the United States and Europe to Colombia and Singapore, with trouble first popping up around 15:45 GMT.
Service were not restored until several hours later in what Downdetector described as "the largest outage we've ever seen".
The Facebook outage continues and has become the largest outage we've ever seen on Downdetector with over 10.6 million problem reports from all over the globe. See the latest information with this recently updated post. https://t.co/OvrMQBOzr6

— Downdetector (@downdetector) October 4, 2021
Facebook expressed its apologies and thanked its customer base for the outages.
To the huge community of people and businesses around the world who depend on us: we're sorry. We've been working hard to restore access to our apps and services and are happy to report they are coming back online now. Thank you for bearing with us.

— Facebook (@Facebook) October 4, 2021
Mike Schroepfer, Facebook's chief technology officer, tweeted "sincere apologies" to everyone impacted by the outage. He blamed "networking issues" and said teams are "working as fast as possible to debug and restore as fast as possible."
There was no evidence as of Monday afternoon that malicious activity was involved. Matthew Prince, CEO of the internet infrastructure provider Cloudflare, tweeted that "nothing we're seeing related to the Facebook services outage suggests it was an attack." Prince said the most likely explanation was that Facebook mistakenly knocked itself off the internet during maintenance.
Jake Williams, chief technical officer of the cybersecurity firm BreachQuest, told the Associated Press that while foul play cannot be completely ruled out, chances were good that the outage is "an operational issue" caused by human error.
The outages came as a former Facebook employee revealed in published reports from the Wall Street Journal and the New York Times over company malfeasance which included that Facebook knew its Instagram platform caused some teenagers, girls in particular, to feel bad about their self-image.
"We care deeply about the safety and security of the people on our platform," Facebook's Head of Global Security, Antigone Davis, said during a Senate subcommittee hearing last week. "We have put in place multiple protections to create safe and age-appropriate experiences for people between the ages of 13 and 17."
The 37-year-old former Facebook product manager, Frances Haugen, who worked on civic integrity issues at the company says documents show that Facebook knows its platforms are used to spread hate, violence and misinformation, and that the company has tried to hide that evidence.
Last month, Haugen filed complaints against the company with Federal law enforcement.
"The thing I saw at Facebook over and over again was there were conflicts of interest between what was good for the public and what was good for Facebook, and Facebook over and over again chose to optimize for its own interests, like making more money," Haugen told "60 Minutes."
"60 Minutes" correspondent Scott Pelly quoted one internal Facebook (FB) document as saying: "We have evidence from a variety of sources that hate speech, divisive political speech and misinformation on Facebook and the family of apps are affecting societies around the world."
This scathing indictment reflects the findings of the 2021 GLAAD Social Media Safety Index report: Facebook has put profits over user safety for far too long. It's time for the company to make their products safe — for LGBTQ people, and for everyone. https://t.co/1CaUdgEs6O

— GLAAD (@glaad) October 4, 2021
Marvel Comics unveils trans mutant character for Pride issue
Queer fans of Marvel will have an additional reason to celebrate during Pride. The publishing empire will introduce a trans mutant character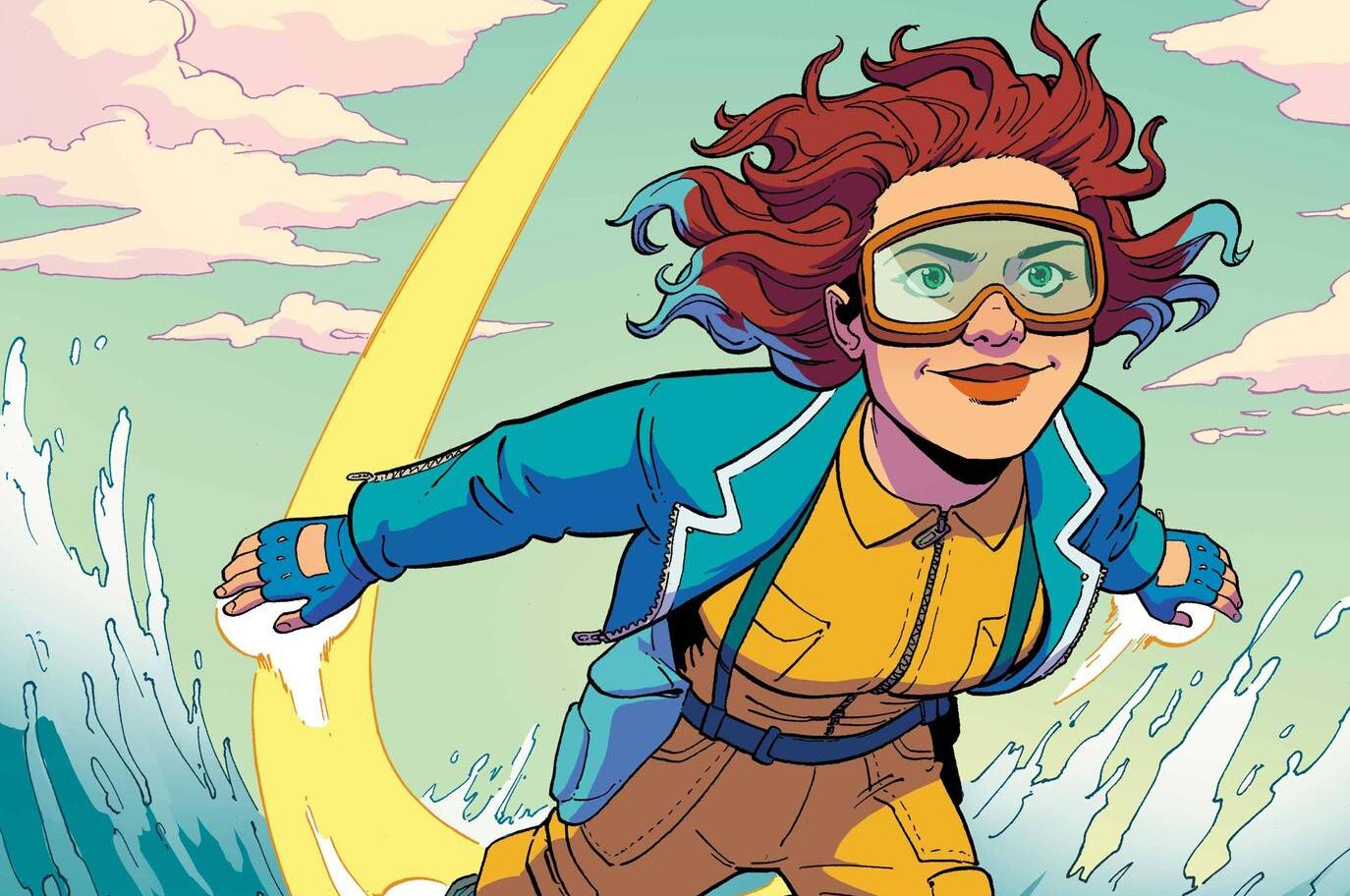 NEW YORK – Queer fans of Marvel Comics will have an additional reason to celebrate during Pride month. The publishing empire will introduce a trans mutant character (read into that as you will) named Shela Sexton, whose superhero incarnation is Escapade, in Marvel Voices: Pride #1, which will be available in June. 
The jumpsuit-clad Escapade will be able to instantly switch locations and trade physical or abstract attributes with other people, including their possessions, powers, and skills. Still, there are complications. She is able to maintain her powers for just a few hours and has to be within seven feet of her target. Plus, there's every opportunity for things to go wrong.
Don't worry that Sexton will be lonely. The character will also have a very close friend named Morgan Red, whose pronoun is apparently they. Red is also a fellow trans mutant, and the duo have a genetically engineered flying turtle Hibbert. Together, the three will embark on a mission that takes them from floating party barges to the mutant nation-state of Krakoa.
Writer Charlie Jane Anders, who co-created the new character with artists Ro Stein and Ted Brandt, gave an interview to Marvel, in which she describes Shela as someone she'd love to hang out with and "a total goofball" with "a super strong sense of justice" and "a profound loyalty to her friends."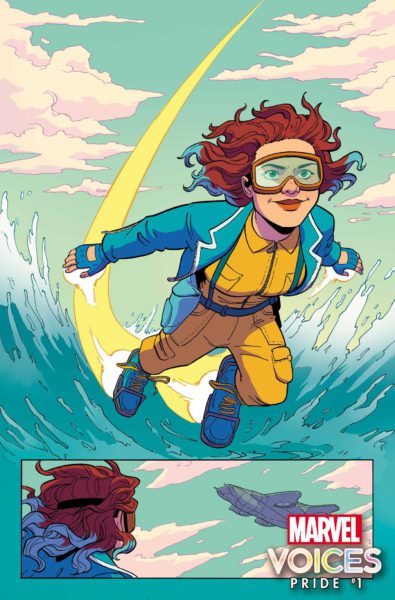 Anders also expressed the importance of Shela/Escapade's chosen family. "Plus, I wanted Shela to have a really strong relationship that she could be anchored to," she says. "I spent a lot of time thinking about Morgan, and how they and Shela had grown up together. I eventually arrived at the thing where Morgan was there for Shela when she was first transitioning, and the two of them kind of supported each other through their transitions when they were kids.
The writer expounded on reasons the LGBTQ+ community will likely relate to the character. "I think that Shela has experienced some rejection because of her transness, but she's also found an amazing community that supports her and lifts her up, and this has changed how she thinks about being a hero for sure," Anders shares. "She wants to be there for everybody who's been left behind, and she wants to help people feel like they can belong and be seen and loved. That was something I really hope everyone reading this comic, especially young trans people, take away from it."
Brandt notes that the arrival of Sexton/Escapade couldn't be better than Pride month in an age when basic civil rights are being stripped from Americans. "Now more than ever, we need a hero like Shela Sexton for people to look up to," he says. "It was a real honor and a privilege to be a part of her creation process!"
Vlogger StanChris; Who will be my online boyfriend? The Winner!
Twenty-something StanChris has been building his YouTube channel by vlogging about the ordinary everyday experiences of his life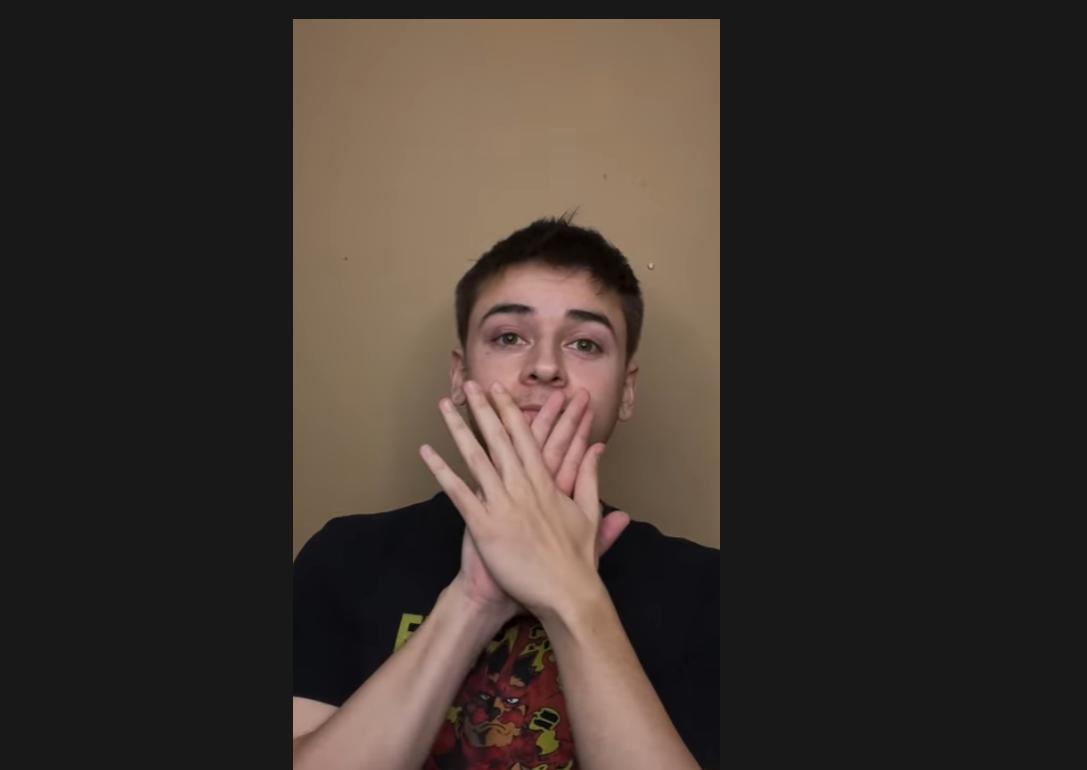 Vlogger StanChris; Who will be my online boyfriend? The Finale
Twenty-something StanChris has been building his YouTube channel by vlogging about the ordinary everyday experiences of his life