Illinois high school investigates 'anti-queer' bathroom survey
A group of students calling themselves the 'Anti-Queer Association' had circulated the so-called survey
ANNA, Il. – An unofficial student survey that made the rounds at the Anna-Jonesboro Community High School located in the Southern tip of Illinois last week has the local LGBTQ+ community angered and LGBTQ+ students alarmed.
A group of students calling themselves the 'Anti-Queer Association' had circulated the so-called survey that asked: "Yes, I want queers to go in the bathroom," or " No, I don't want queer kids to go to the bathroom with us normal people."
Rob Wright, the superintendent told NBC News affiliate WPSD 6 News that school administrators found out about the survey this past Wednesday.
"We began investigating. We're still investigating. At this point in time, I really can't give any information regarding any individuals or discipline measures," said Wright. "But, I can tell you that this type of harassment is taken very seriously and will not be tolerated. And once the investigation is complete, the appropriate discipline will take place where warranted."
The Rainbow Café LGBTQ Center in neighboring Carbondale, Illinois, responded to the survey, "My understanding is that it was an association that was brought upon the students and a parent that's cosigning for it that made the Anti-Queer Association, basically trying to repeal the Keep Youth/Children Safe Act," Michael Coleman a member of the Cafe's board of directors told WPSD. "Basically stating that we are supposed to have inclusive bathrooms for those who are transgender or non-binary or non-conforming," he added.
Coleman also told the station that bullying, harassment and discrimination of any kind is not tolerated.
Noting that the high school's LGBTQ+ students are feeling alarmed and that there are no safe spaces, He said that the message he wanted to convey to those students is to let them know they have a safe space available with his organization. He also shared a message to those responsible for the survey.
"Come to Rainbow Cafe. We offer a plethora of resources and training," he said. "I'm actually the one that does all of the training for different local agencies, schools. We do training on an individual basis as well, so you know, I like to tell people: If you don't know something, learn it. Don't spew hate about it because you don't understand something."
"They really feel very unsafe in that environment in Anna-Jonesboro and that they felt that nothing was going to get done," Coleman said. "That by us taking that stand, that initiative, they really feel like it's not going to happen anymore."
Superintendent Wright said to WPSD that "he is personally disappointed that this happened at the school." The station asked Wright if the staff at the Anna-Jonesboro Community High School will provide counseling to the LGBTQ+ and other students affected. His response was that the school has always had counseling and other resources available to students.
Jury selection in trial of Out actor Jussie Smollett begins
Smollett is facing six counts of disorderly conduct, a class 4 felony which carries a potential sentence of up to three years in prison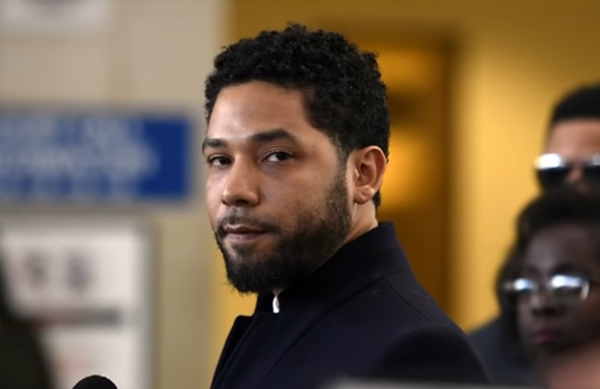 CHICAGO – Selection of jurors to hear the case against actor Jussie Smollett commenced Monday in Cook County circuit court as prosecutors and defence attorneys questioned potential jury members over their exposure to the highly publicized case.
The Chicago Tribune reported that as of about 2:30 p.m.(Central), six people — four men and two women — had been selected for the jury. Judge James Linn then questioned 16 more, and attorneys were huddling in sidebar, discussing which of the most recent group to keep.
Smollett is facing six counts of disorderly conduct, a class 4 felony in Illinois which carries a potential sentence of up to three years in prison. Legal experts have told multiple media outlets that the 39-year-old actor will likely be placed on probation.
The case has stretched out over the past three years. The six counts are related to his alleged staging of a racist and homophobic attack hate crime on himself in 2019.
The former "Empire" star was previously indicted by Cook County prosecutors in February 2019 after law enforcement authorities alleged he had conspired with two black friends to stage the attack because he was dissatisfied with his salary from the Fox series and wanted to generate publicity to boost his career. In March, the charges against him were dropped, with little explanation from prosecutors – though at the time, presiding Judge Michael Toomin suggested that he could be charged again.
The second indictment comes from special prosecutor Dan Webb, who was appointed to the case by Toomin after the initial charges were dropped. In a statement, Webb said that Smollett was charged with six felony counts of disorderly conduct, connected to four separate false reports that he gave to police in which he claimed to be a victim of a hate crime "knowing that he was not the victim of a crime."
The openly gay, black actor was originally charged with disorderly conduct after evidence emerged he had paid two acquaintances $3500 to help him stage an attack he reported to police on January 29, 2019. Smollett claimed he had been walking home when he was approached by two masked men making racist and homophobic insults, who beat him and looped a noose around his neck before fleeing. He also claimed that at least one of his attackers was white, and that they had told him he was in "MAGA country."
Smollett arrived at the Leighton Criminal Courthouse around 9 a.m. Monday, walking past a phalanx of news cameras with his mother, Janet, sister Jurnee and brothers Jocqui and Jake, the Chicago Sun-Times reported.
The paper also reported that Judge Linn limited the presence of media in the courtroom during the jury selection process, which the judge said should wind up later today. Linn also said jurors would stay as late as 7 p.m. during the trial, which he added should end this week or early next.
Linn also said he expected he would be able to seat a jury from the pool of 50 prospective jurors despite the international publicity surrounding a case that has been the subject of countless news stories and late-night comedy punchlines.
Protestors & parents oppose 'Gender Queer' to Chicago-area school board
Josiah Poynter, a senior told the board: "Inclusion matters to young people. This is why we must have this book in our school's library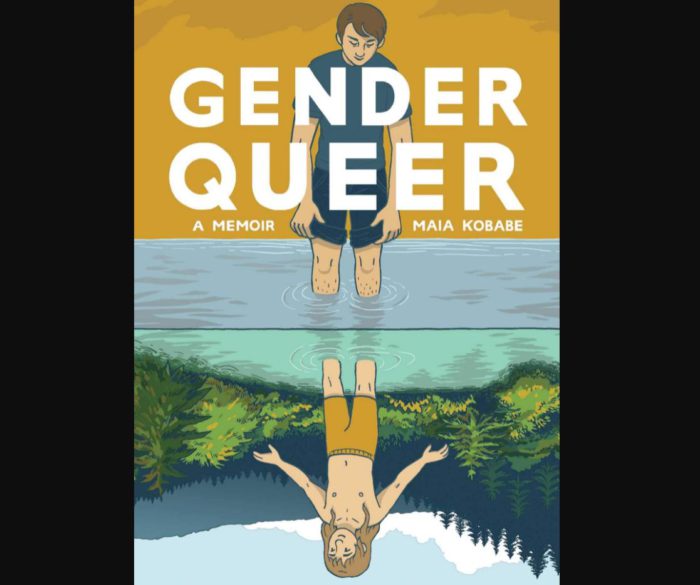 DOWNERS GROVE, Il. — Conservative protestors and some parents held "NO PORN" signs at Downers Grove North High School Monday night opposing "Gender Queer" by Maia Kobabe.
The Chicago Sun-Times reports that approximately 200 people packed the high school's auditorium with police and security for the Community High School District 99 board's monthly meeting in a suburb of Chicago.
According to the paper, a third of the crowd held "NO PORN" signs and posters with illustrations and excerpts from the book.
"Gender Queer," an autobiography about Kobabe's journey of gender identity as a teenager and young adult, has been subject to bans across the country as a burgeoning GOP-led effort to ban books that address gender identity, sexuality and racism continues to spread throughout the U.S.
School boards have become a hotbed for political debate, especially COVID-19 safety measures and, recently, books. According to the Sun-Times, the Chicago-area has largely avoided such debates, some of which have resulted in school board member's being threatened. That was until Monday night.
According to the newspaper, members of the Proud Boys — a far-right group involved in the January 6, 2021 storming of the U.S. Capitol that has latched onto school board protests around the country — promoted the meeting on a popular far-right messaging app. It is unclear whether any Proud Boys showed up to the meeting.
The board did not plan to discuss "Gender Queer," but school officials will review the book since two formal challenges have been filed — even though Supt. Hank Thiele said the book already met the school's requirements for inclusion in its library. Currently, only one copy of the book is available to students at each library at Downers North and Downers South high schools.
During the public speaker portion, Thiele called on Downers Grove residents to speak first, the Sun-Times reports. All but three local speakers showed support for "Gender Queer."
"This isn't being forced upon your kids, but it gives kids who would be interested in this story a choice to read it," Lauren Pierret, a 17-year-old senior at Downers Grove North, said, adding she didn't even know the book existed before last week.
Josiah Poynter, an 18-year-old senior at Downers North, told the board: "Inclusion matters to young people. This is why we must have this book in our school's library. Inclusion brings an opportunity to grow in a safe environment. It brings comfort to people who feel unsolved and cast out."
Terry Newsome, who said he has a son and daughter at Downers South, said his concerns about the book are not homophobic. "The problem is … this is liberal code for teaching children how to perform oral sex, anal sex, wear strap-on dildos," he said. "These graphic images are totally unacceptable regardless of their gender or sexuality."
"It's not your right to decide if our minor children should have access to pornography," he said.
"Gender Queer" has won awards from the American Library Association and is recommended for high-school aged teenagers.
Kobabe recently penned a Washington Post Op-Ed in which she explained the importance of books like hers.
"By high school, I had met multiple out gay, lesbian and bisexual people, but I didn't meet an out trans or nonbinary person until I was in grad school," Kobabe wrote. "The only place I had access to information and stories about transgender people was in media — mainly, in books."
"She is exacting & hateful," Illinois teacher spews anti-LGBTQ hate speech
"I remember comments being made like if you were gay that was because you weren't wanted in your parent's womb"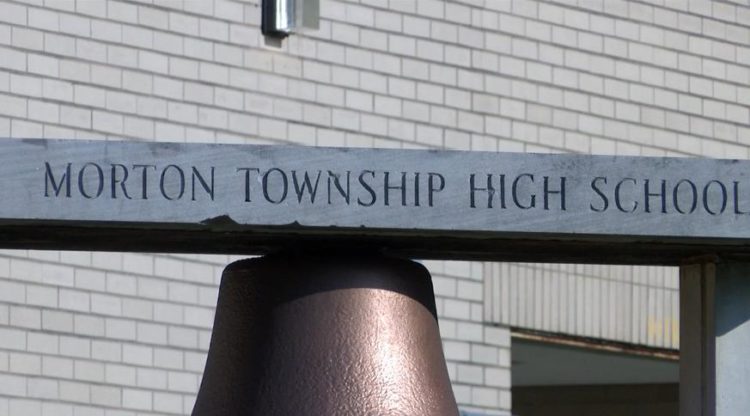 MORTON, Il. – An investigation by CBS News affiliate WMBD-TV in Peoria, Illinois, into claims of intense homophobia, racial insensitivity and overt religious proselytizing in the classroom by a current part-time Morton High School teacher, revealed a pattern and complaints lodged since 2009.
According to WMBD's Darronté Matthews, a part-time French teacher at Morton High School, Kim Johnson, is currently under investigation by school district officials which was confirmed by Superintendent Dr. Jeff Hill in two separate e-mails.
Speaking with Matthews, former students say that she created an environment that was hostile towards LGBTQ+ students, students of differing races, and also against certain religious beliefs. One former student told Matthews that Johnson was "exacting and hateful" in the classroom.
"I think that she is exacting and hateful is the way that I could put it," Maya Phan, 2017 Morton High graduate, said. "I don't think there are any words that can quite accurately describe the amount of damage that she has done as an educator."
"She claimed to have a very impartial role and it very much quickly turned into her spewing her own opinions," Phan added.
"Her opinions were often very hurtful and very much either racist or homophobic and she would say it in front of everybody in class not knowing whether people are LGBT+ in the classroom."
Another student told Matthews; "I remember comments being made like if you were gay that was because you weren't wanted in your parent's womb," the student who had Johnson's class in 2017, said.
Matthews noted that Superintendent Hill, in the email response e-mail said that officials are aware of the allegations against Johnson, which are currently under investigation. Hill also added, "due to the ongoing nature of the investigation and the fact that this involves a matter involving both student and employee privacy, we cannot provide further comment."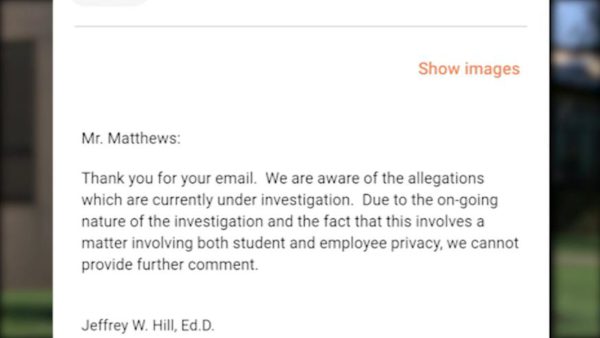 Efforts to reach Johnson were not successful.
Morton School District investigating accusations:
WYZZ-TV, Fox 43 also serving the greater Peoria, Illinois area which includes Morton ran a segment on a protest over Johnson's hateful classroom rhetoric.