Idaho House passes bill criminalizing gender-affirming care
The Republican sponsored legislation would make it a felony to provide minors with hormones, puberty blockers or gender-affirming surgery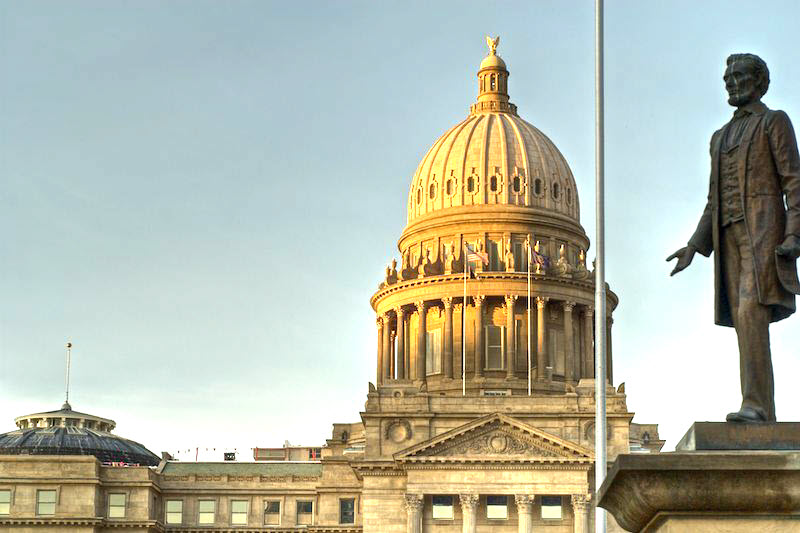 BOISE, Id. – The Idaho House of Representatives approved Tuesday a bill making gender-affirming care a felony, with those convicted having to serve up to a life sentence.
H.B. 675 passed the lower chamber by a vote of 55-13, nearly on party lines. One Republican, Rep. Fred Wood – the House's only physician – joined Democrats in voting against the bill. The measure now heads to the state's Senate, which is controlled by Republicans.
The Republican Rep. Bruce Skaug-sponsored legislation would make it a felony to provide minors with hormones, puberty blockers or gender-affirming surgery – though surgeries generally aren't performed on Trans and nonbinary youth. It would build on an existing Idaho law, established in 2019, that banned "female genital mutilation," targetting rituals in some faiths.
Anyone who provides gender-affirming care or surgery "for the purpose of attempting to change or affirm the child's perception of the child's sex if that perception is inconsistent with the child's biological sex," would be guilty of a felony, punishable by up to life in prison.
The legislation includes some exceptions, including when a procedure is deemed "necessary to the health of the person on whom it is performed." There is also a carve-out for performing surgeries on intersex individuals, even as intersex people advocate to end such procedures on infants.
Meanwhile, the lower chamber is also considering a bill allowing prosecutors to criminally charge librarians who allow minors to check out "sexually explicit" materials, which some warn could apply to LGBTQ-themed books.
The gender-affirming care legislation passed as Texas agencies began to investigate gender-affirming surgery on minors as "child abuse" after an order from Republican Gov. Greg Abbott and an official opinion from Attorney General Ken Paxton. Texas Children's Hospital, the largest pediatric hospital in the U.S., announced that it would no longer offer gender-affirming care last week due to the actions.
In addition, Alabama lawmakers are considering a similar piece of legislation that would make it illegal to provide minors with gender-affirming puberty-blockers, hormones or surgeries.
"We need to stop sterilizing and mutilating children under the age of 18," Skaug said on the floor, arguing his bill would protect "boys and girls who have their genitals mutilated by chemicals or surgery for purposes of changing their birth sex."
But opponents of the legislation, including some who have Trans relatives or friends, pushed back against Skaug's bill.
"This is the heaviest imaginable hand of government overriding family decisions on the most critical and frankly in many cases life-threatening questions," said Rep. Ilana Rubel (D), who has a teenage child who identifies as Trans, adding that "transition becomes much more difficult" after puberty.
"This is obviously not a step that a family takes lightly. This is a step that comes after literally thousands of hours of agonizing," she said.
Top nationwide LGBTQ+ groups also condemned the House's passage of the measure, including the Human Rights Campaign (HRC), the largest LGBTQ+ rights group in the country.
"Every kid in Idaho deserves the chance to grow up feeling safe and respected for who they are," said Cathryn Oakley, state legislative director and senior counsel at the HRC. "Denying someone medically-necessary health care simply because you don't approve of who they are is textbook discrimination. Decisions about what kind of care is appropriate for young people should be left up to the young person and their parents, in consultation with health care professionals, not by politicians looking to score political points at the expense of the well-being of transgender youth."
According to a recent study published in JAMA Network, gender-affirming care for Trans youth reduces moderate or severe depression by 60% and suicidality by 73%.
Idaho bill prohibiting public drag performances to be introduced 
Idaho Family Policy Center helped draft legislation asking state lawmakers to prohibit drag performances from public places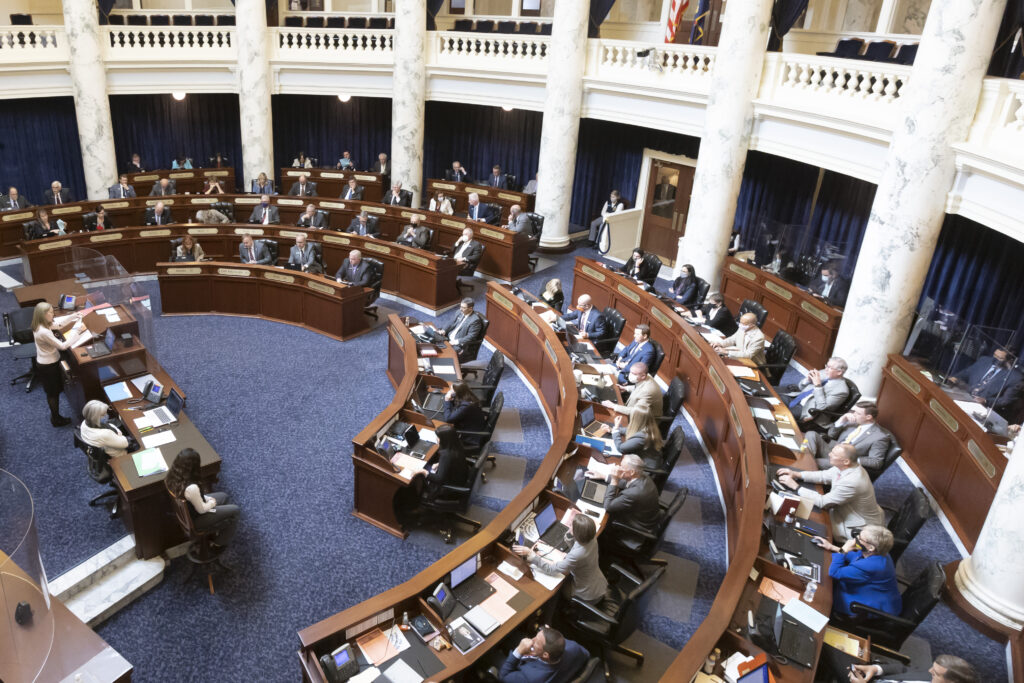 By Kelcie Moseley-Morris | BOISE – A bill that would ban drag performances in all public venues will be introduced in the first days of the next session of the Idaho Legislature in January, Idaho Family Policy Center President Blaine Conzatti told the Idaho Capital Sun.
Conzatti and other conservative activists around Idaho and across the country have protested against events in public spaces that feature drag queens, including drag queen story hour events at public libraries. In September, Idaho Republican Party Chairwoman Dorothy Moon called for people to pressure corporate sponsors of Boise Pride to pull their names from sponsorship at the event over a scheduled "Drag Kids" performance for ages 11 to 18, which was ultimately postponed over safety concerns.
Conzatti said the draft bill is ready to be introduced as soon as the session gets underway but declined to share the text of the bill with the Sun and wouldn't name the legislators who worked on it with him.
"No child should ever be exposed to sexual exhibitions like drag shows in public places, whether that's at a public library or a public park," he said.
Conzatti also cites a drag performance in Coeur d'Alene in June as another example of public indecency, when a performer was accused of exposing himself during a Pride in the Park event. After complaints, the local prosecutor's office determined the video was edited to look like the performer had exposed himself when he had not. The performer has since filed a defamation lawsuit against North Idaho blogger Summer Bushnell over the incident, according to reporting from the Coeur d'Alene Press.
Group cites section of Idaho Constitution as basis for law
The Idaho Family Policy Center circulated a petition leading up to Boise Pride asking state lawmakers to prohibit drag performances from public places, citing a section of the Idaho Constitution that states the first concern of all good government is the virtue and sobriety of the people and the purity of the home. It says the Legislature should "further all wise and well-directed efforts for the promotion of temperance and morality."
"There were many Supreme Court decisions from the 19th century dealing with public virtue and how sexual practices should not take place in public because it degraded public virtue," Conzatti said.
In Conzatti's opinion, drag is inherently a sexualized caricature of gender, which he compared to racist blackface practices that were a common practice in theater up until the last 50 years. He recognized that might be an offensive comparison to some.
"You overemphasize certain natural characteristics so much that it becomes a caricature of itself," he said.
More than 3,500 people signed the petition, according to a newsletter from the Idaho Family Policy Center, and more than 26,000 emails were sent to corporate sponsors of Boise Pride over the course of a day and a half.
Longtime drag performer says sexualized characterizations are insulting
Boise resident Crispin Gravatt has performed drag for more than a decade under the stage name Penelope Windsor in all types of venues, including drag story time at libraries and at Boise Pride in September.
"At its core, drag is art, and art can be powerful," Gravatt said. "For a lot of us it's a way to be part of a community and do something fun and creative. For me and for my friends, it's kind of like art therapy, the same kind of thing we see with veterans or abuse survivors. It's a way we can find joy and work through some of the challenges in a world that can be challenging at times for people like me."
To Gravatt, drag is no different from original Shakespearean theater performances when men played women on stage and women played men, or the way a clown entertains a crowd. The misinformation about drag that is spreading is harmful, they said, because many people don't know what drag actually is and end up believing something that isn't true.
"It's a little insulting that these folks think people like me don't know how to act appropriately for where we're at," they said. "In my experience being in this community performing, producing, going to shows, and just celebrating who I am and who my community is, it's weird to see that such a small group of people has made it so far in what they are trying to do, because 99% of people I meet all over the state – they think it's a either a fun creative outlet or something that may not be for them, but isn't a threat." 
Boise Pride director hopes to see pushback if bill is introduced
Boise Pride Executive Director Donald Williamson also received thousands of protesting emails in the days leading up to the event. He said he is aware of the draft bill and thinks it would be a violation of free speech to ban a certain type of performance, despite Conzatti's assertions that it will be legally defensible if it passes the Legislature and is subsequently challenged in court.
"It's just wrong on so many levels," Williamson said. "If you don't agree with the performances, then you don't go. It's just like any other venue. It's why I don't go to country music concerts; it's not my cup of tea."
Williamson spent several years as a bartender at a drag club in Oregon, and said drag was not built on a sexualized foundation.
"It was meant as a means of expressing your identity that maybe you didn't have the ability to do in your public life, as a form of expression and empowerment," he said. "Obviously like any other form of entertainment, there's going to be some sexualizing in one way or another. … There's a difference between a drag show that you and I might see if we decided to go see a drag show on a Friday or Saturday night with a cover charge, versus a drag show on a Sunday afternoon at a park in front of the public."
Williamson said Boise Pride is planning an alternative kids' drag show at a private venue for a later date so that the performers' family and friends can attend and the work the performers put in doesn't go to waste.
If the bill is introduced as planned, Williamson said he expects a lot of pushback, and he hopes those who showed up for Boise Pride will show up to the statehouse or contact their representatives.
"Show up and show out huge, not only when we see this legislation, but any legislation that's targeting anybody that's hateful or hurtful and is going to affect vast swaths of the population in a negative way."
*********************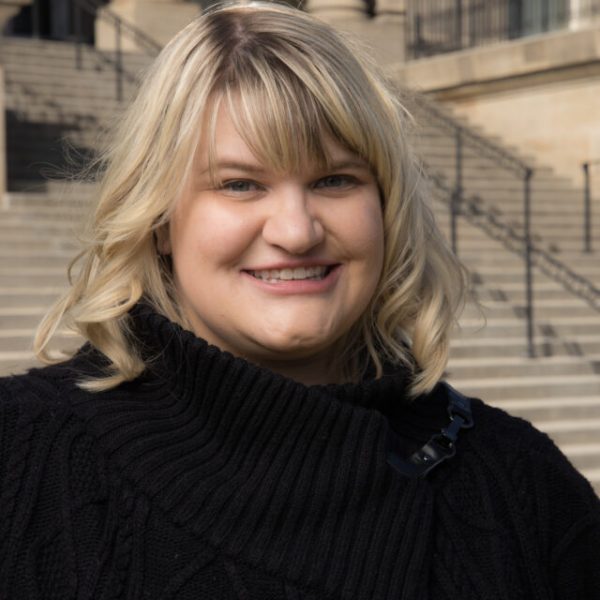 Kelcie Moseley-Morris is an award-winning journalist who has covered many topics across Idaho since 2011. She has a bachelor's degree in journalism from the University of Idaho and a master's degree in public administration from Boise State University. Moseley-Morris started her journalism career at the Moscow-Pullman Daily News, followed by the Lewiston Tribune and the Idaho Press.
*********************
The preceding article was previously published by the Idaho Capital Sun and is republished with permission.
The Idaho Capital Sun is the Gem State's newest nonprofit news organization delivering accountability journalism on state politics, health care, tax policy, the environment and more.